HOT Magazine is pleased to announce that we have been named an Official Media Partner for the 2019 Asia Superyacht Rendezvous Cup happening in Phuket from January 18th to the 20th.
The 18th annual Asia Superyacht Rendezvous (ASR Cup) promises fierce racing and exclusive relaxed social events in its invitation to superyacht owners, captains & crew where the event is returning for its third year to the beautiful SALA Resort & Spa Phuket on pristine Mai Khao Bay.
Asia Pacific Superyachts, the leading Superyacht agency in the Asia and Pacific region has successfully organized this annual event now going into its 18th year and sees no signs of losing wind.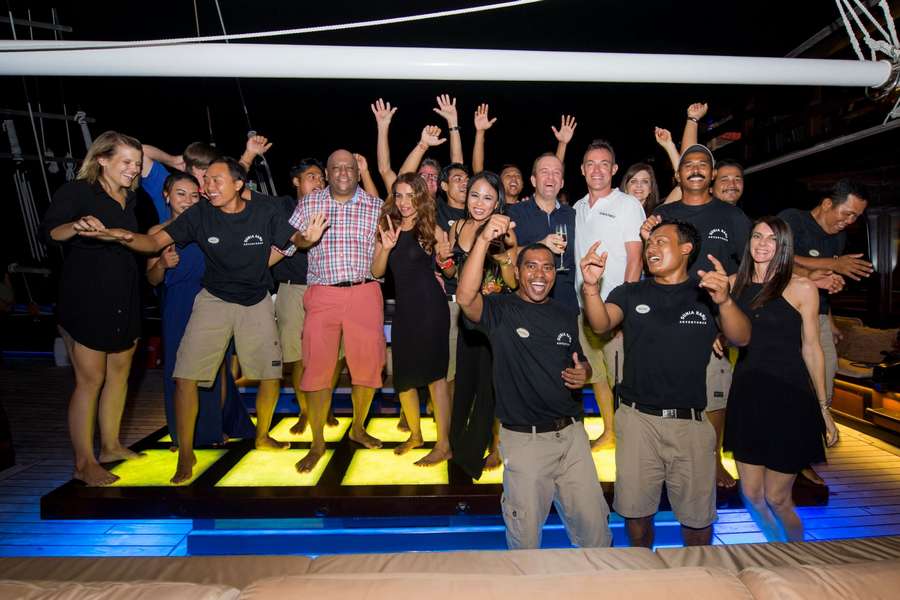 Kicking off opening day after the late afternoon 'Captains Briefing' is the impressive cocktail party aboard one of the spectacular mammoth vessels. The following day is the start of the first of two days of the fierce but friendly ocean sailing race for the 3rd annual 'Winner's Cup'. Both race days will see impressive luxury motor yachts marking and following the course set forth on beautiful Mai Khao Bay, along with invited pleasure craft.
Following Day One of racing the action moves to the SALA Resort Phuket with a culinary highlight prepared by their international chefs from all three SALA Resorts and Spas. This special "Owners Dinner" is a new addition the ASR Cup and it will offer invited guests the perfect venue to network and exchange news of what is happening in the yachting world.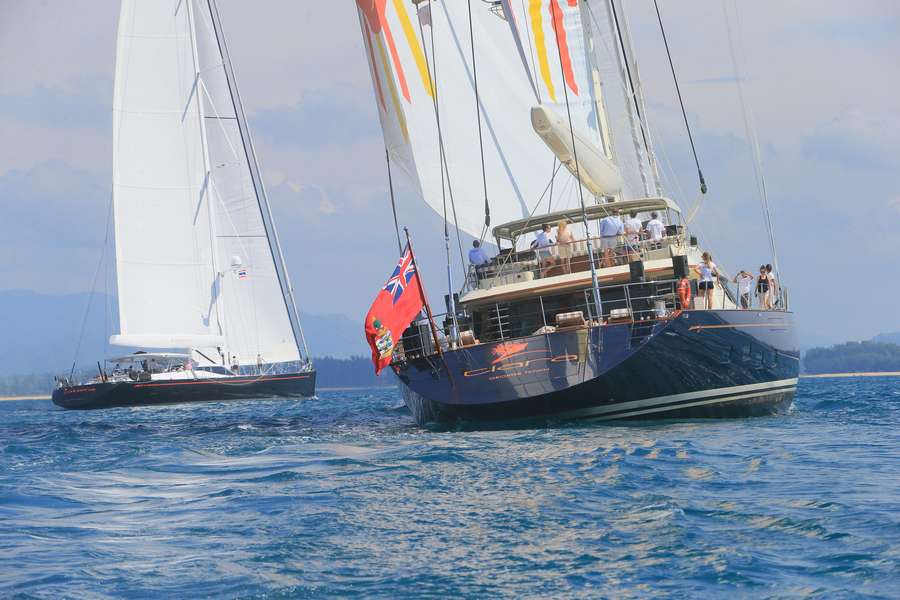 Day 2 starts with the race director's horn blast on a new course around the stunning Mai Khao Bay. For the last two years the luxury sailing yacht Aphrodite has taken home the coveted 'ASR Winner's Cup' and everyone is looking to see if they can make it a three-peat this year or will the trophy be captured by a new competing sailing superyacht in 2019?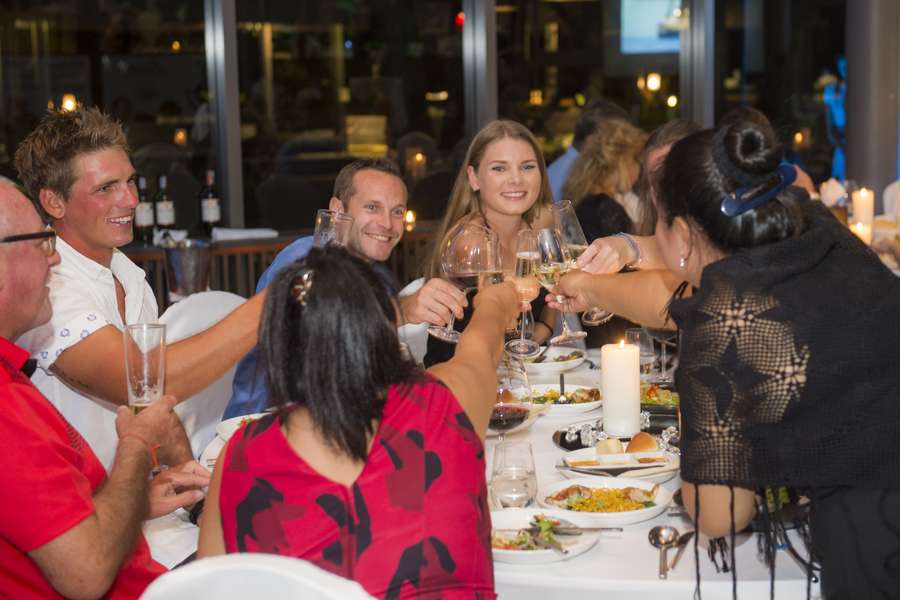 Long time ASR Cup organiser Gordon Fernandes sums up the appeal of the ASR Cup: "The Rendezvous is one of the most exclusive events in the world superyacht sector. This is one of the few regattas in the world that allows both motor and sailing yachts (70' and longer) to participate alongside each other. But unlike many superyacht gatherings and regattas, the Asia Superyacht Rendezvous Cup is all about having a jolly, fun atmosphere where participation is encouraged, but not required – an event where it is about having a great time and putting the sails up."
"Attending yachts see Phuket as an outstanding destination and a perfect base for voyaging on to Myanmar, the Andaman and Indonesian seas. We're looking forward to assisting our visiting superyachts to continue their journey as we roll out the red carpet at the ASR Cup!"
Tanya Siri Vijitsomphong, HOT Magazine's Managing Editor & Creative Director on being named an Official Media Partner had this to say: "With our magazine's ethos of luxury living and exclusive lifestyle, we couldn't think of a better or more appropriate organization to be associated with than the Asia Superyacht Rendezvous. Superyachts are the play toys of titans of industry and the world's wealthiest and we are thrilled to be a part of this Rendezvous."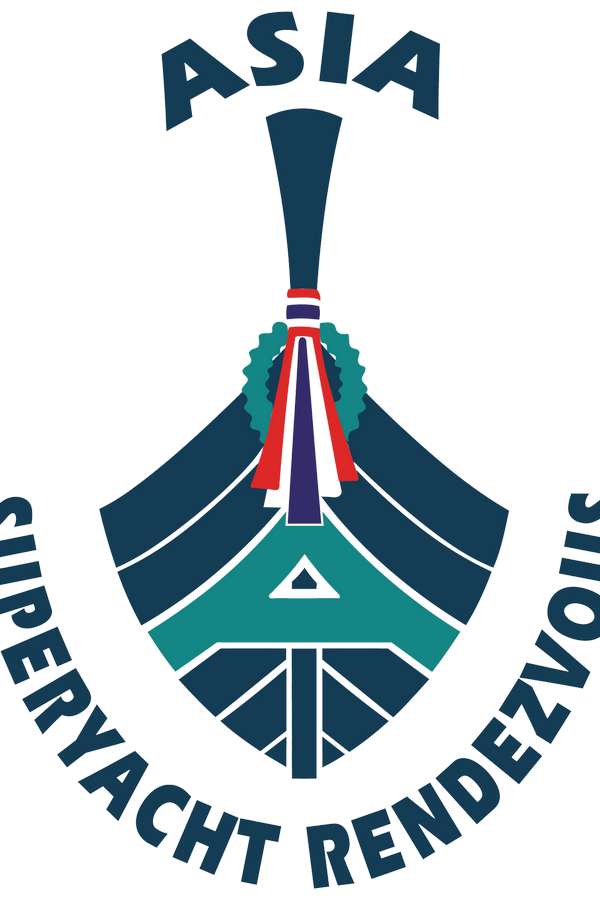 Going on two decades in Phuket, the ASR Cup is a superyacht drawing card for Asia, one that is kept strictly non-commercial, inviting both sail and motor vessels 70' and longer to attend, an event that continues to be on the radar of superyacht owners and captains around the globe. Sail and motor yachts are encouraged to sign on early as only a limited number of vessels can be accommodated.
For more information go to
www.asia-superyacht-rendezvous.com