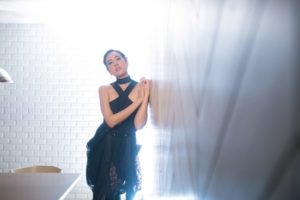 This month's HOT Magazine cover is graced by Ms. Chutima Durongdej.  Khun Chutima represented Thailand at the Miss Universe Contest held in Nassau Bahamas in 2009 where she won "Most Photogenic" and was second runner-up in the "Best National Costume."
Khun Chutima is also a second-generation member of the Durongdej family which founded Mazuma (Thailand) more than 20 years ago.   Khun Chutima has now joined the company which is benefiting from her rich media and entertainment experience in supporting her family firm.
HOT Magazine recently had the pleasure of sitting down with Khun Chutima, whose nickname is "Kai Mook," to discuss the business side of her business life.
HOT:  Khun Chutima, what is your aspiration in continuing the family business and what is your ultimate ambition for the business to be in the future?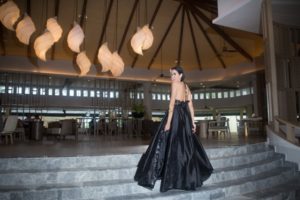 K.Chutima:  Prior to Mazuma, I worked in the entertainment sector as a TV host and Miss Thailand Universe. I am now looking after the corporate communication aspect of the company. This position allows me to use the people and presentation skills I developed from my entertainment work as well as my love for science and technology.
To be able to expand my father's business and to improve its positioning is the pride and joy for me and my 4 siblings.  Also, to be able to offer Thai people a quality and sturdy product, producing the best water suited for their needs and budget is extremely fulfilling for myself and Mazuma's management team.
The ultimate ambition for the business in the future, apart from becoming the number one manufacturer in the water treatment sector in and outside of Thailand, is that Mazuma would be able to provide the best innovative water solutions for every industry and every household. As my dad often said, "the key to our successful business is not in the profit, but it is in the quality of our products that we are offering to our consumers".
HOT:  How many markets are your products currently available in and do you have any plans to export overseas in the near future?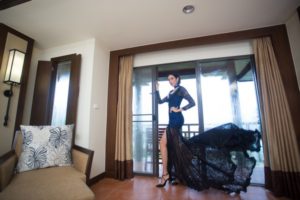 K.Chutima:  Mazuma started with a small range of products which now has expanded to cover the low to high-end market. Our products are used in every industry sector; manufacturing, catering, hotels, hospitals and households to name a few. Our products are available via modern trade, Home Pro, Home Work, Tesco Lotus, Big C, The Mall, The Central group and more than 500 distributors in Thailand.
Our regional 2 to 3 year plan is to increase and expand our direct sale distribution channel as well as paying more attention to the main cities outside Bangkok throughout Thailand.
In terms of the International Market, Mazuma has been selling and exporting into South East Asia (Vietnam Laos Burma Indonesia and Philippines) since the first generation of Mazuma management. Our sales and exports are at a very satisfactory level at present. For the next three to five  years we forecast that exports will increase when Thailand enters AEC (ASEAN Economic Community) and the laws and agreements within the spectrum become stable.
HOT:  Do you have an expansion plan for the company in the area of manufacturing facilities, both in Thailand and beyond?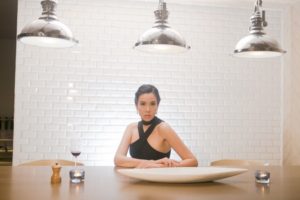 K.Chutima:  Currently Mazuma has an annual production capacity of 120,000 units.  Those units are divided into 7 categories under the 'Mazuma' brand which are; small strainers, big strainers, water heaters, warm water heaters, drinking water vending machines, pumps and filters.
Due to our positive continued growth each year, despite the economy, we definitely need to expand our manufacturing facilities in the future.  For the time being though, by focusing on improving our manufacturing processes, we have been able to maximize the efficiency rate of our production to serve our current needs. We are presently planning both joint venture and partnerships with potential investors in many neighboring countries. As of now though, we are keeping the details confidential until the contracts are signed.
HOT:  What is your three to five-year plan to increase your business performance and what will be your key strategies to achieve those goals?
K.Chutima:  We forecast Mazuma will stay strong for the next 20 years as we continue to cover innovations in water treatment technology's from around the world as well as continuously paying attention and caring for all of our customers. This has been our unique position and strategy for over 2 decades.
Currently, Mazuma's position in Thailand in the water filter segment is in the top 3 and we are one of the top 5 brands for water heaters.  Our market value in the water heater category is 4.8 billion baht and it's 2.3 billion baht for the water dispenser category. In 2017 we forecast our closing revenue to be at 750 million baht with a 20% growth in revenue in 2018.
Apart from continuously scouting for the latest and most prominent water treatment technologies and innovations (in terms of water filter, water heater, water dispenser, industrial water treatment systems, fresh water converters and waste water management systems) from the innovative countries (such as UK, US, EU, Japan and Korea), and improving our production efficiency, we are also focusing more on the product design. We would like the total look of our water filters, heaters and dispensers to be more stylish and sophisticated.
In addition to improving our product design and branding to boost sales, we will also increase our online marketing as well as increase our distribution channels in Thailand and neighboring countries to increase sales.
HOT:  How do you balance the proportion of management between family members and business professionals?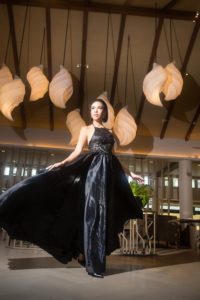 Is your company still family run or are you moving it more towards outside professionals? Also, do you plan to list Mazuma on the local stock exchange?
K.Chutima:  Mazuma Thailand was established in 1993 by my father Mr. Rittichai Durongdej, Chairman & Founder who developed the business and kept it growing for more than 20 years. In 2011, Mazuma entered its 2nd decade with new 2nd generation family management.  With new and old experience combined, the company has achieved efficiencies in operations, expanded sales channels, developed new products and modernized product designs while still focusing on after-sales service, marketing and communications.   We are however working towards being listed in MAI so we are currently undergoing rebranding and restructuring the whole company towards that end.
HOT:  Thank you Khun Chutima for taking the time to chat with us.
For more information on Mazuma and their products visit http://mazuma.co.th