Seattle is home to some big, prestigious Corporations. Microsoft, Amazon, Starbucks, and even Boeing, until they moved their corporate headquarters to Chicago in 2001. Seattle was also home to the oldest hotel management company in North America and one of the most admired worldwide, originally known as Western Hotels.
The company's story starts way back in 1903 when Severt W. Thurston arrived in Seattle to pursue a career as a vaudeville acrobat. According to legend, Thurston's brief career in front of the stage lights came to an ignoble end when, as the top man on a human pyramid, he was thrown off balance and into the orchestra pit by one of his human supports whose sobriety was in question. Thurston quickly left show business and took a job as a porter in a local hotel. The hotel owner's son, Harold E. Maltby, became friends with Thurston and, eventually, they decided to enter the hotel business, forming the Maltby-Thurston Corporation in 1910.
At roughly the same time, Nebraska native Frank A. Dupar was working in Seattle as a plumber. After several years, Dupar became the owner of Palmer Supply Co., a wholesale plumbing and supply firm, and promoted apartment houses and hotels in the area with his younger brother Harold. The Dupars initially contracted to lay the plumbing for hotels and apartments, obtaining the materials from their supply business, but then, as their work earned the esteem of the local building community, they began contracting for the construction of entire hotels. Ownership of one particular hotel, the Cascadian, fell into their hands as a result of the stock market crash in 1929. A majority of the investors who were to supply equity funds for the hotel were stripped of their assets by the collapse of the stock market, so the Dupars hired a stock promoter to sell enough shares in the hotel to meet costs, and the two brothers found themselves owning the 130-room hotel.
In 1930, Severt and Frank were seated at different tables in a coffee shop in a small town two and a half hours east of Seattle called Yakima. Both hotel owners were in the area looking to expand their hotel business. As competitors, Dupar and Thurston recognized each other and ended up sitting together.
Over a meal, they talked of the advantages of pooling their efforts toward expansion. From those initial discussions, a company was formed which they named Western Hotels Inc. and right from the start they did things differently.
Western Hotels signed management agreements with local hotel owners providing accounting, advertising, and referral services to the owners, as well as the hotel's personnel, whose salary was paid by the owners. As recompense, Western received one percent of the gross receipts from each of the hotels it managed. In its first year it operated 18 hotels with 3,137 rooms. The following year, in 1931, Western assumed the management of its first property outside U.S. borders by adding Vancouver, British Columbia's Georgia Hotel to its consortium of hotels. That year, Western concluded a pivotal deal with the Multnomah Hotel in Portland, Oregon. The Multnomah, a prestigious 500-room hotel, was suffering severe losses during the early 1930s, losing up to $20,000 a month. For the first time, Thurston, Dupar & several others entered into a joint purchase of the property. Under Western management, the lobby and the rooms were refurbished, and the failing hotel began producing profits within 90 days.
In short order, news of their success with the Multnomah earned Western the reputation as a management team that could produce profits for properties even during the harsh economic times of the Great Depression.
Western was an innovator in the industry. In 1946 the company issued the first guest credit card, enabling patrons of Western hotels to charge their rooms, food, and beverage bills to a single account. The introduction of the paper cards was followed the next year by the establishment of "Hoteltype," the industry's first reservations system. Before the implementation of Hoteltype, reservations were booked by mail, telegram, or telephone, and often resulted in lost or forgotten reservations. The new teletype machines, however, enabled instantaneous confirmation of reservation requests. And, in 1952, Western was the first to offer 24- hour room service.
Western continued to expand in the 1950s, adding 22 hotels located throughout California, Arizona, Colorado, Montana, and Washington. In 1956 the company began managing the massive, 1,200-room Hawaiian Village in Honolulu and, by the end of the decade, had assumed control of four hotels in Guatemala.
The 60s, saw Western add 57 hotels to its management contracts, 36 of which were located outside of the United States. The company had become a genuine international concern, with hotels in Mexico, Guatemala, Venezuela, Ecuador, Australia, Japan, and Hong Kong. To better reflect this dramatic entry into foreign countries, Western changed its name in 1963 to "Western International Hotels."
During the late 1960s, United Airlines had been searching for an entry into the hotel business to complement its international transportation service. Airlines had just recently begun to seek control of hotels as a solution to the sometimes limited, sometimes overcrowded accommodation facilities offered by the various destination cities the airlines served. For United, Western's chain of international hotels seemed a perfect match; 78 percent of Western's hotel rooms were located in cities served by United. In 1970 negotiations were concluded and United and Western merged, with Western operating as an autonomous, wholly owned subsidiary, keeping its management and headquarters in Seattle.
As Western's business expanded internationally, it also entered into a new arena within the hotel industry–building its own hotels. Of the 30 hotels added to Western's management group in the 1970s, more than half were built by Western.
Although Western had aggressively expanded almost throughout its history, its expansion during the 1970s was unique. Instead of managing hotels with 300 or 400 rooms, Western assumed control of much larger hotels, many of which were constructed by Western, such as the 1,500-room Hotel Bonaventure in Los Angeles. Although the company continued to manage smaller hotels, it had begun to focus on the massive hotel complexes that were becoming popular in the industry. Expansion also took the Western name to new areas of the world during the company's fifth decade of operation. In 1970 a 525-room hotel was opened in Bangkok and, a year later, a hotel of similar size was opened in Singapore, both of which were constructed by Western. Two other Western-built hotels brought the company into South Africa and Norway, with the opening of Johannesburg's Carlton in 1972 and the Hotel Scandinavia three years later in Oslo.
In 1981 Western changed its name to Westin Hotels, and then four years later to Westin Hotels & Resorts. in 1988, Aoki Corp.–a diversified international corporation with major lines of business in engineering, construction, and hotels purchased Westin for $1.53 billion. The acquisition proved mutually beneficial; Aoki Corp. constructed the hotels, and Westin assumed the management of the new buildings. Three years after the acquisition, Westin became the operating company for all the hotels owned by Aoki Corp., including Caesar Park Hotels, the Hotel Vier Jahreszeiten in Hamburg, Germany, and The Algonquin Hotel in New York.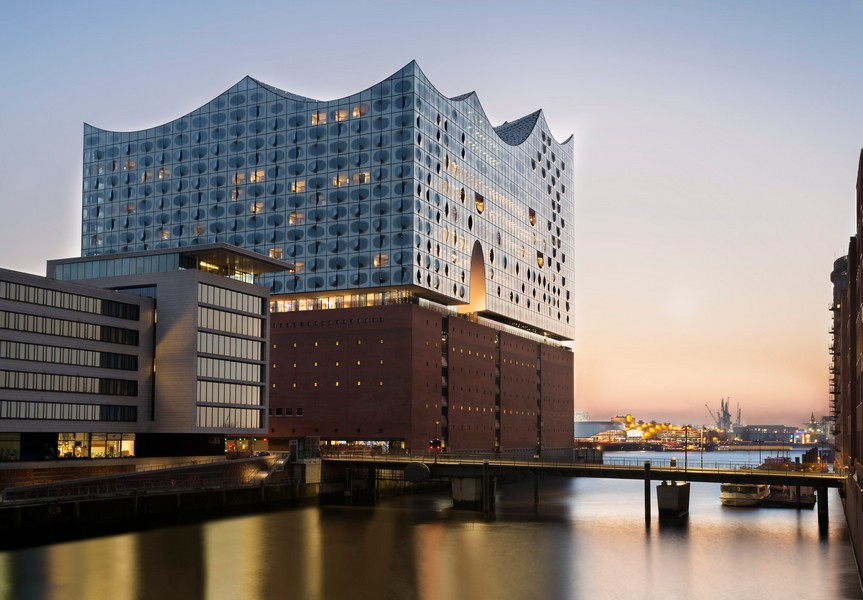 Westin planned to double its size during the 1990s and intended to aggressively pursue international properties, especially in Europe where the company's presence was limited. Asia was another prime focus. A massive restructuring in 1991 consolidated Aoki's hotel assets with the Westin operating company. It also created four new regional divisions: North America, South America, Asia/Pacific, and Europe.
By 1993 Aoki was planning to sell Westin. The parent company felt it alone did not have the resources to expand those operations. A group led by Starwood Capital and Goldman, Sachs bought the chain, and the company went on a buying spree, acquiring 22 hotels in one 12-month period.
In September 1997 Starwood Lodging Trust announced that it would buy Westin from the group (including Starwood Capital) that bought it in 1994. Starwood Lodging paid $1.6 billion in stock, cash, and assumed debt for the "flagship" brand of resorts.
Making history in 2016, Marriott International paid $13 billion to acquire Starwood, bringing together its Marriott, Courtyard and Ritz Carlton brands with Starwoods Sheraton, Westin, W and St. Regis properties to create the world's largest hotel chain.
As of last year, Westin Hotels & Resorts operated 226 properties with close to 83,000 rooms throughout the world, with an additional 58 hotels and 15,800 rooms in the pipeline. A number, I'm guessing, a former vaudeville acrobat and a plumber would find pretty hard to believe.