The Whimsical World of Bill Bensley: Mastermind Behind Iconic Paradises
For over three decades, the name Bill Bensley has resonated through the realms of architectural and interior design, synonymous with whimsy, opulence, and unparalleled creativity. The founder of the Bangkok and Bali-based firm, BENSLEY, Bill's journey from the orange groves of California to the lush landscapes of Asia is a tale of insatiable curiosity and daring innovation.
As a Harvard graduate, Bill's adventurous spirit led him to Asia post-graduation. With roots initially set down in Hong Kong and Singapore, he eventually established his firm in Bangkok in 1989, extending to Bali a year later. Today, the atelier thrives with a robust team of 150 passionate individuals from various disciplines, embodying a shared vision of creating aesthetic wonders across the globe. Under Bill's stewardship, BENSLEY has birthed over 200 hotels, resorts, and even palaces across 30 countries, each project a testament to their relentless quest for aesthetic perfection.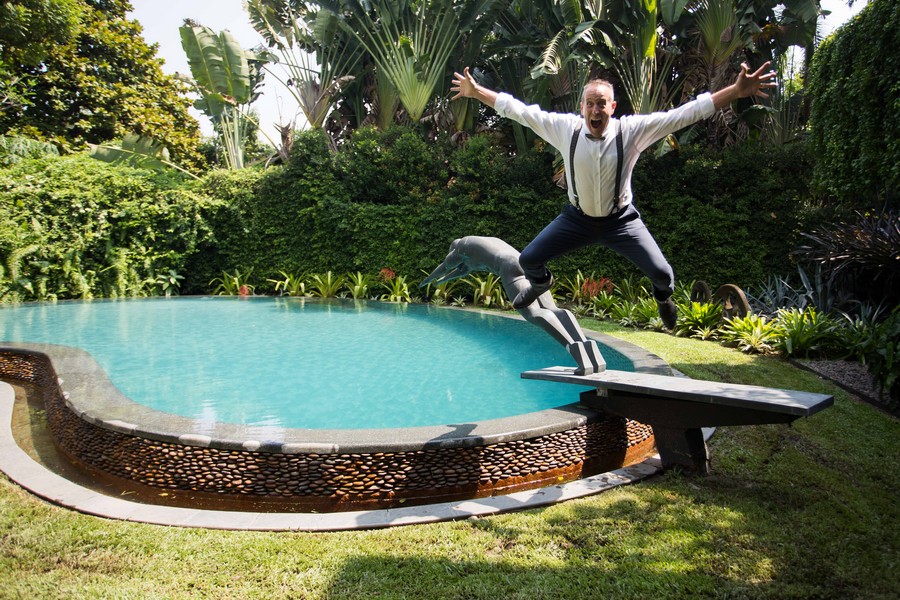 Bill is a seasoned globetrotter, his experiences across diverse cultures profoundly influences his design ethos. His masterpieces are more than just physical structures; they are carefully curated tales told through bricks, mortar, and lush landscapes. This narrative-driven approach is brilliantly showcased in projects like the Capella Ubud, Bali. Initially envisioned as a hundred-room hotel, Bill's eco-centric ideology morphed it into a 22-tent jungle retreat, where every tent narrates a chapter of Bali's colonial past.
His innovative prowess further shines in the Belle Mont Farm in St. Kitts, home to the world's first edible golf course. It's a quintessence of sustainability married to luxury, a trait that runs through all of Bensley's creations. Bill's fervor for sustainable design is not a mere trend-following strategy, but a deeply ingrained principle that seeks to harmonize luxury with nature.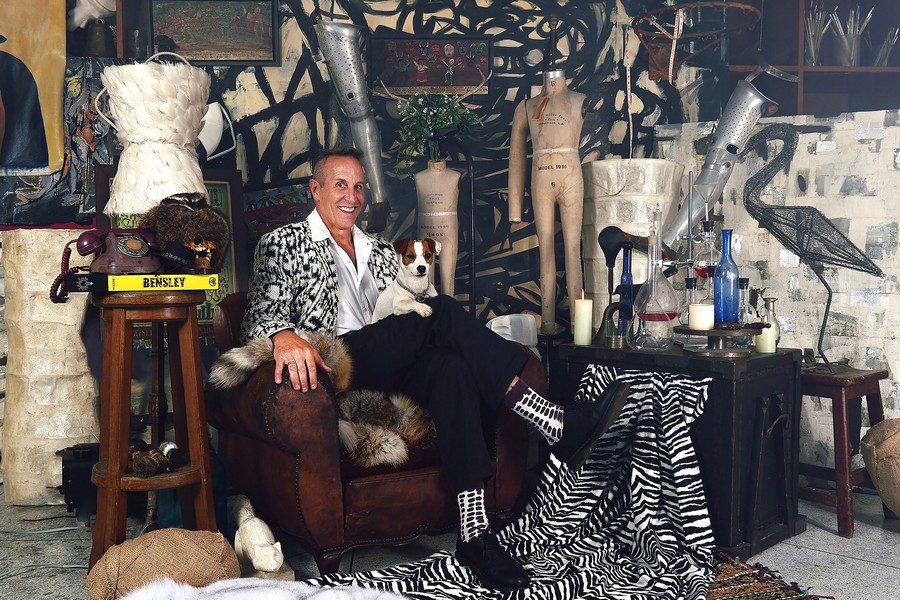 Bill's love for storytelling transcends architectural bounds, finding expression in his published works, Paradise by Design and Escapism, with a third book underway. His books, much like his architectural projects, are an invitation to a world where the mundane is nonexistent, and every corner holds a promise of adventure.
Bill Bensley is not just an architect; he's a visionary, and a relentless dreamer whose canvas is as boundless as his imagination. He harbors a deep-seated fear of complacency, a driving force that ensures, in his words, "our best work is yet to come." His narrative is far from over, and the world waits with bated breath for the next chapter in his riveting journey through the art of designing experiences.
HOT Magazine recently had the distinct pleasure of interviewing Bill, and our illuminating conversation follows.
HM: Can you share the story of your "lightbulb moment" when you decided to become a landscape architect?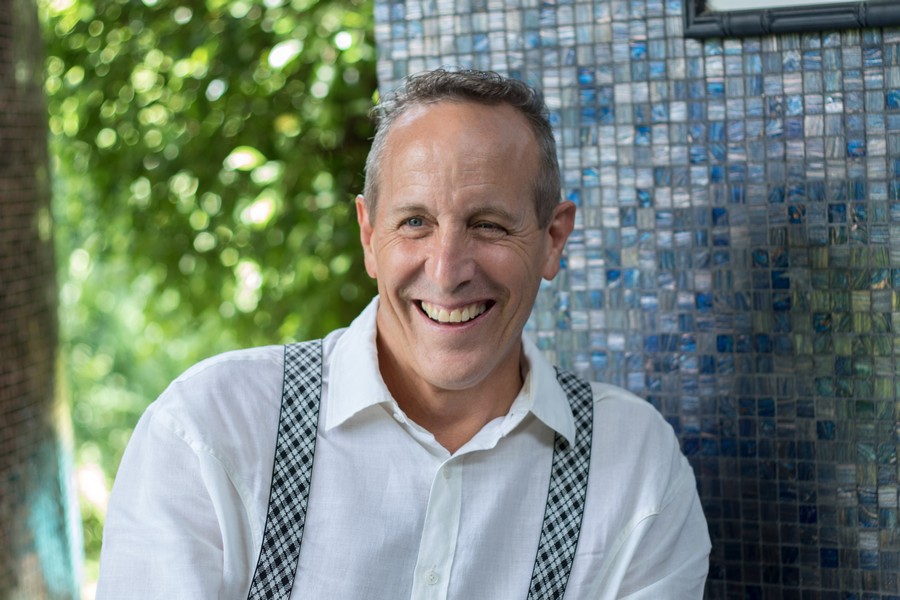 BB: It was a wrong phone number. I was calling the Anaheim police station to see if a policeman could come to my high school and tell us about life a policeman but i got Rocco Campanazzi instead… he was, and still is, a landscape architect. He came into my school with slides of Knotts Berry Farm, and I was smitten.
HM: What inspired you to move to Asia right after graduating from Harvard?
BB: My classmate, Architect Lek Bunnag.
HM: How did your early years in Asia shape your design philosophy?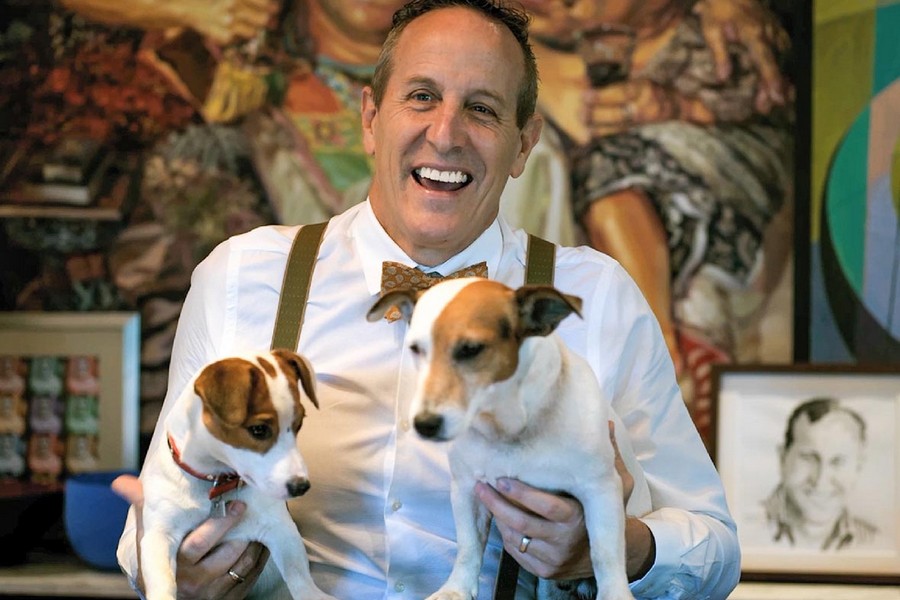 BB: My early Bali days taught me the beauty of simple local architecture and their craft. This is still visible today in our work.
HM: How would you describe your unique design aesthetic in three words?
BB: I would like to think our work is purposeful, artistic, and meaningful.
HM: What role does sustainability play in your designs?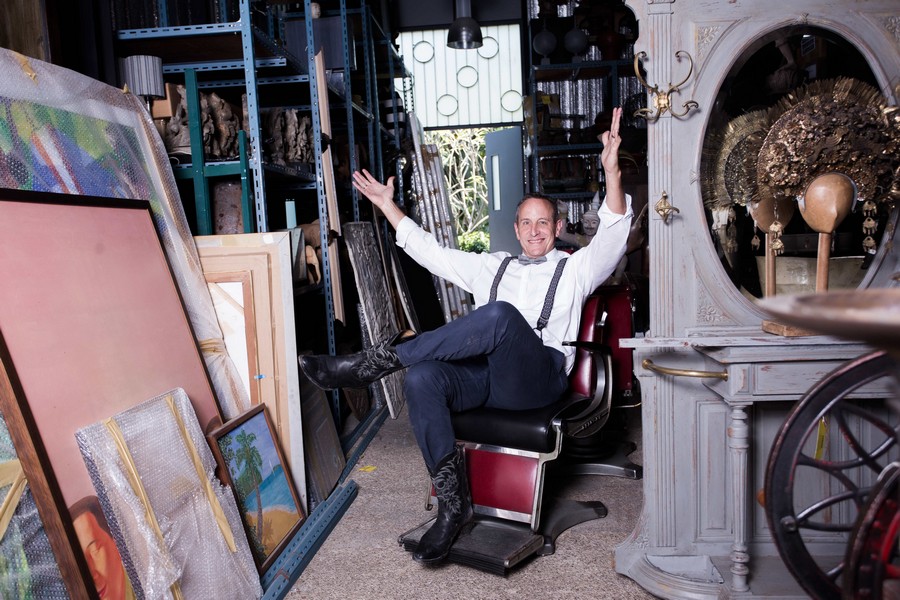 BB: Some four years ago I wrote a white paper on sustainability for the field of hospitality and sent is to hundreds of hotel companies. It is entitled Sensible Sustainable Solutions. You can find this on my website. Bensley.com I am told that my white paper prompted many companies to begin thinking differently and in the right way. So yes, sustainability is the heartbeat of most of our projects.
HM: Can you talk about the influence of local cultures on your work?
BB: All, absolutely all of our work starts from the neighborhood.
HM: The hotel Capella Ubud in Bali, which you designed, has been showered with awards, including being named the 'Number One Hotel in the World' by Travel + Leisure Magazine in 2020. In your opinion, what unique elements contributed to its standout success?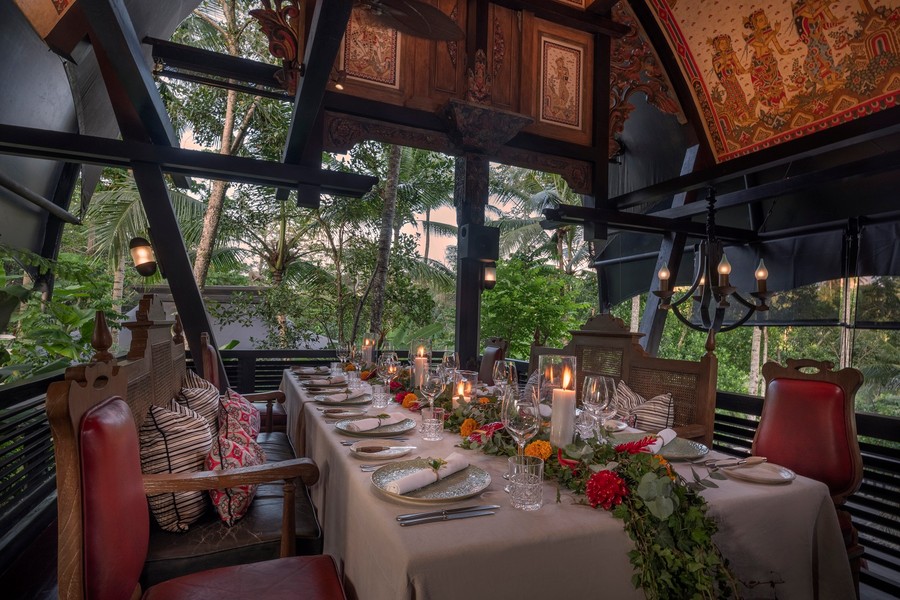 BB: I think our most significant design factor was our respect for mother nature. The way I approach a new project in a place of great natural beauty is with the knowledge that damage to the natural environment is inevitable. One can never do better than what mother nature has given us. So, my modus operandi, always, is to minimize damage. How? We don't move things. We don't move earth, trees, streams. Sounds too simple? Given the requirements and the sizes of built areas one needs to make a hotel this is not easy. Moving earth, trees, streams ++ is asking for trouble as mother nature has taken millions of years to shape herself. A bulldozer can change that in a day….and it is precisely that misunderstanding and the over-engineering that is destroying the world's wilderness.
HM: What was the most challenging project you've ever worked on and why?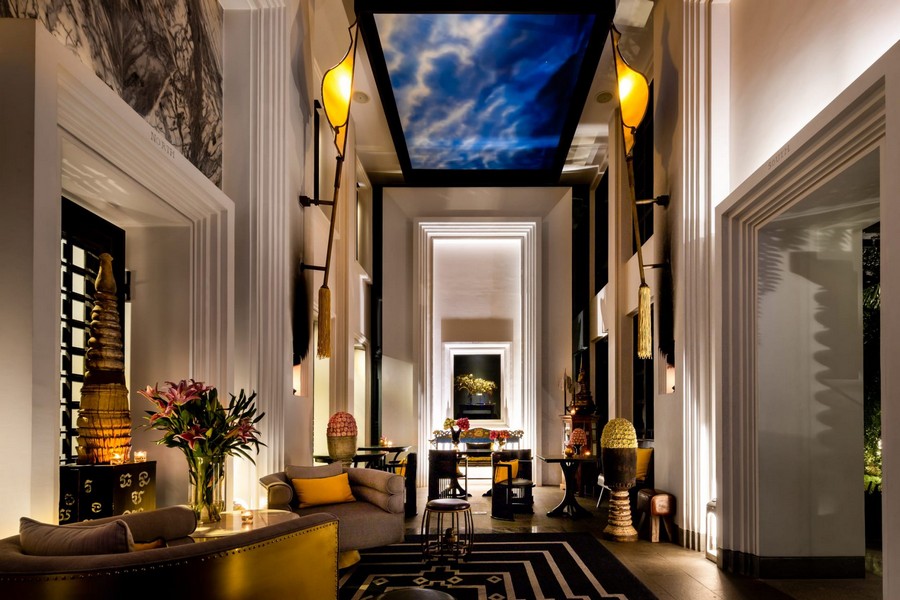 BB: Shinta Mani Wild in that we had significantly bad luck with rascally project managers and contractors which set us back three years and sent us well over budget.
HM: What's the most rewarding part of running a full-service hospitality design atelier?
BB: The most rewarding part of a project is 3-6 months from opening when we can see things coming together. When the art is hung on the walls. When the carpets are unrolled and adjusted to sit under the furniture in just the right place. When the lighting of the facade is focused to accentuate the nuances of the materials. It is that first meal in the restaurant where the menus, the table settings, the flowers, the music and the uniforms of the waiters all sing in harmony. The opening of a new hotel is like the premier of a Hollywood movie. One has to get it right on day one or else you are a flop.
HM: How do you keep your team at BENSLEY inspired and creative?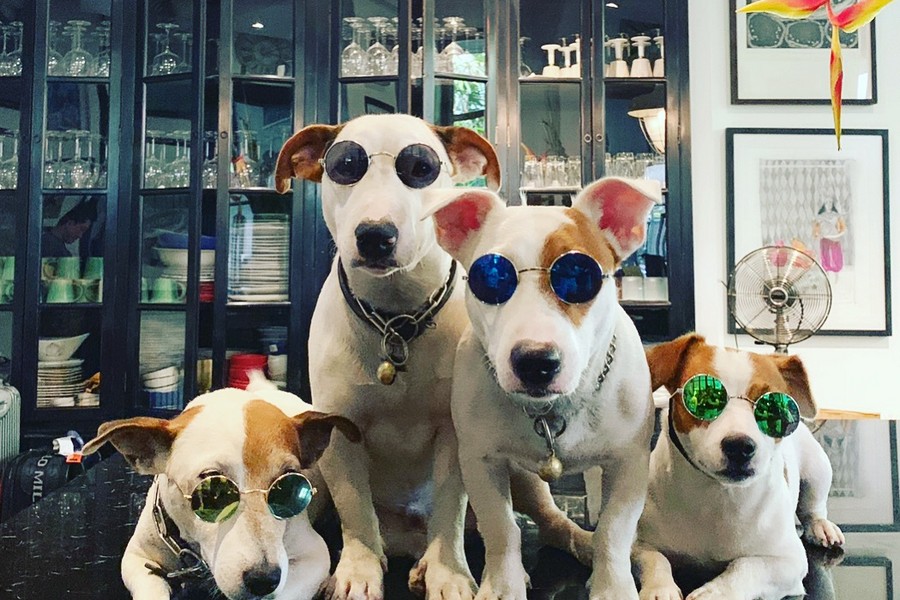 BB: My team has been with me since 1989. They travel, they sketch, they paint, and they have many interests' way beyond my own. They keep me inspired, not the other way around. While my name is on the front door, I always joke with them that they do all the work and I take all the credit, which is not far from the truth. I work with my friends, husband, and family, not staff.
HM: Who are some of your biggest inspirations in the field of architecture and design?
BB: Geoffrey Bawa has inspired me for years in the the way he uses simple local materials, reinterprets vernacular architecture, and is brilliant in erasing the line between gardens and architecture.
Frank Lloyd Wright inspires me in his ability to draw, and his depth of understanding from large scale planning to the design of a spoon.
I love the vernacular architecture of both Japan and Bali as they are wonderful examples of how pure simple forms always work.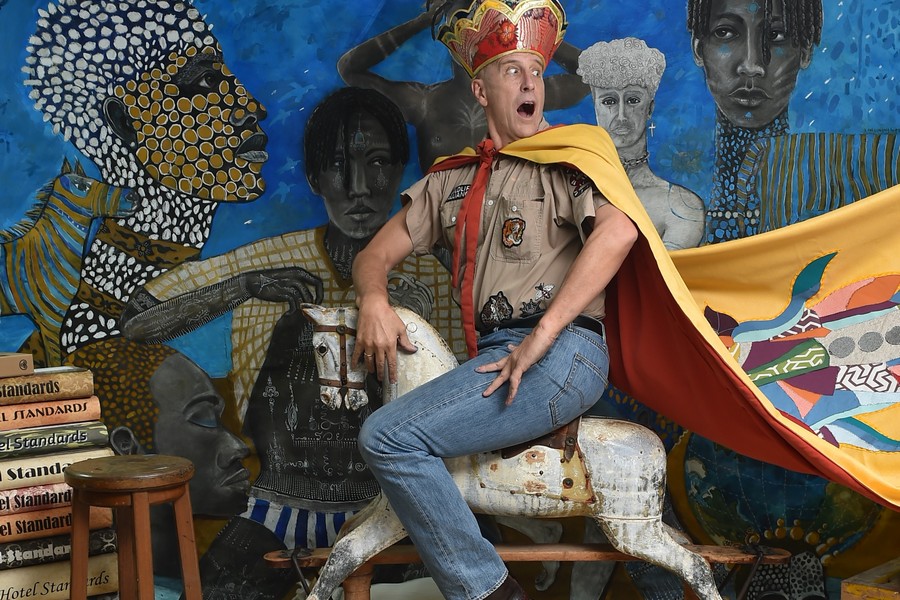 HM: What trends do you see shaping the future of hospitality design?
BB: I love the idea of regenerative travel, which I think means to leave a place visited better off for visiting it. I think our Shinta Mani Wild is such a place. Just today I thought of a new goal for our piece of the Cardamon Rainforest which suffers hugely from wildlife poaching. I would like to increase the number of rangers that we have in order to be able to have a net zero wildlife deaths. Zero poaching might mean an increase in wildlife and that would put a new meaning to regenerative travel.
HM: You're described as a "jack of all trades." How do your other interests such as painting, gardening, and traveling influence your work?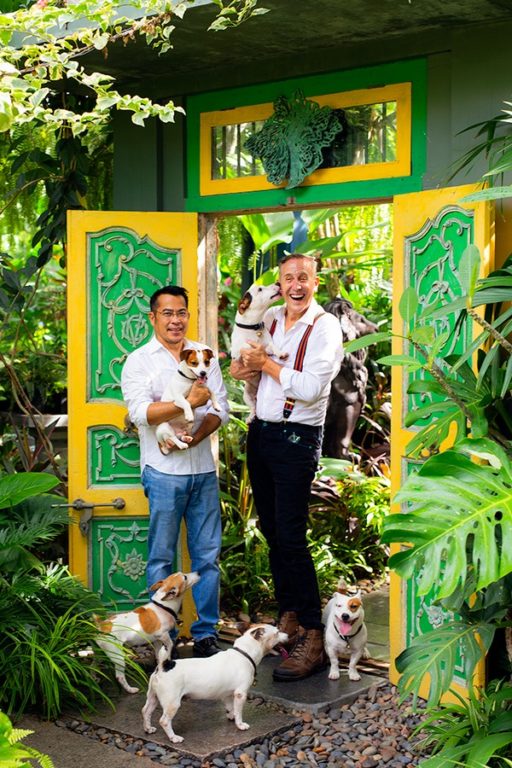 BB: Everything influences everything. It took a while to be able to offer a complete hospitality design service from architecture to uniforms, but this is the only way to tell a seamless story. I love storytelling and designing the layers and layers of details one needs to weave a rich narrative. At the end of the day billions of tiny micro experiences merge somehow to make a hotel.
HM: Can you share a bit about your published books, "Paradise by Design" and "Escapism," and is another book in the works?
BB: I am enormously proud of these two books as they serve as milestones in our career. While making a book is so time consuming, I am very happy that we took the time to craft these. They were like making a movie.
Yes, I have a book in the works for Rizzolli. I adore their books, always have.
HM: What's one piece of advice you'd give to aspiring architects?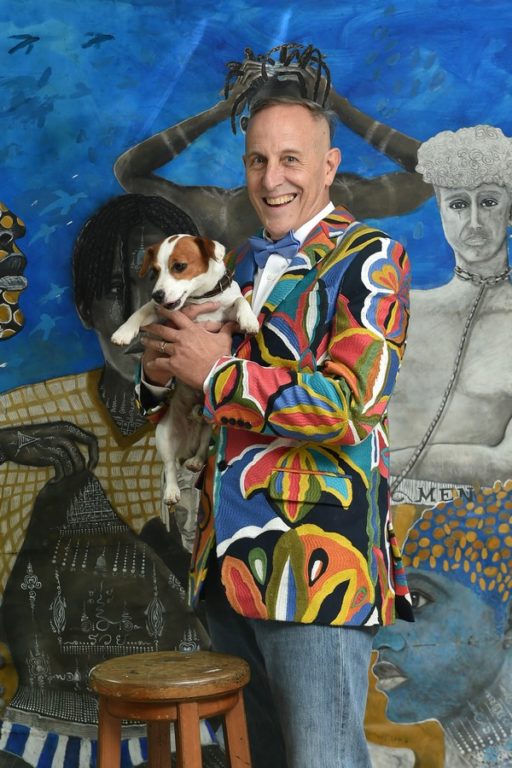 BB: THROW AWAY YOUR IPHONE AND BUY A SKETCH BOOK.
SKETCHING is the best way to understand architecture. Photography is superficial. 2) Travel everywhere and dont stop.
Last week I visited my 104th country. Tajikistan. I came back with 40+ drawings.
HM: What's your favorite city in terms of architectural inspiration?
BB: Kyoto. I have been there 25 times and always see something new there.
HM: What's next for Bensley in terms of upcoming projects?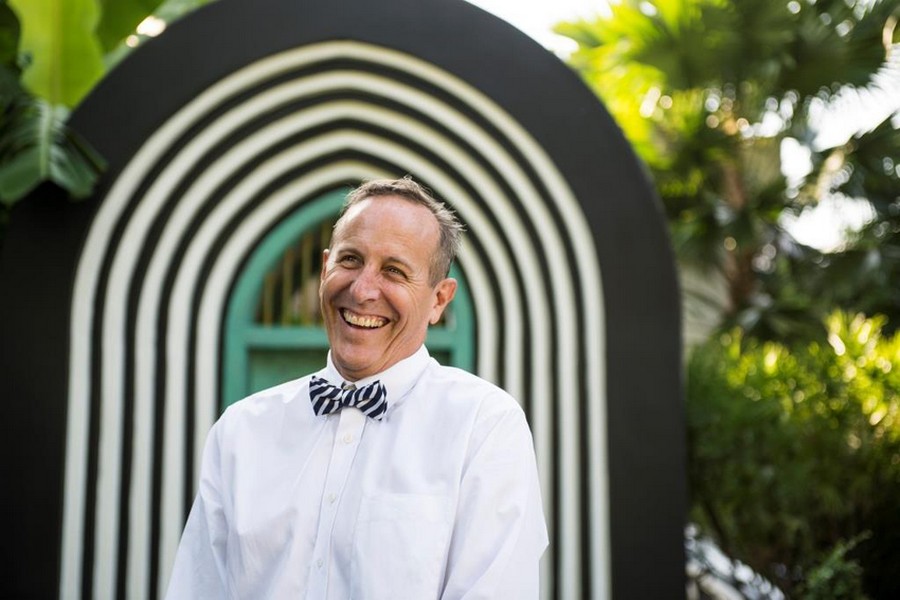 BB: We are building from sandstone a traditional Mewari palace on the shore of Pichola lake in Udaipur. We are crafting four tiny camps in the rain forest of north French Congo with the pygmies as a way to conserve those forests. Our sites are home to the greatest density of gorillas in the world, in the last great wilderness.
HM: In a parallel universe where you're not an architect, what do you see yourself doing?
BB: Painting, sculpture, and helping the less fortunate.
HM: Thank you Bill