A lain Ducasse is one of the world's most popular and well-known chefs. Born in 1956 on a farm in the Landes region, he started his culinary career at 16 in France's southwest before going on to train with acclaimed chefs such as Michel Guérard, Gaston Lenôtre, Alain Chapel and Roger Vergé. From those experiences, he enjoys a legendary status in gastronomy.
Chef Ducasse won his first Michelin star as head chef at La Terrasse in the French Riviera's classic Hotel Juana. His food at flagship restaurants like Louis XV at Hotel de Paris Monaco and Alain Ducasse at The Dorchester in London set his status as one of the world's best chefs. He is one of only two chefs to hold 21 Michelin stars and the first to own restaurants in three cities, each carrying three Michelin stars simultaneously.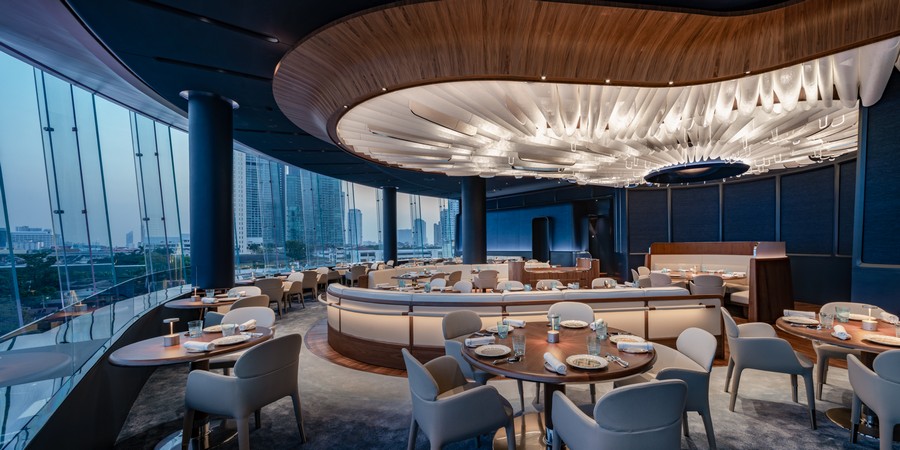 Today, the Ducasse portfolio includes 60 establishments, from haute cuisine restaurants to Bistros and Cafes, in seven countries on three continents. Additionally, business branches specialising in events and catering, restaurant training and consulting, cooking schools, numerous cookbooks, and even luxury inns and hotels. In looking to rediscover the authentic taste of coffee and chocolate, Alain Ducasse Manufacturing commenced in 2013 and now has 33 Le Chocolat Alain Ducasse and Le Café Alain Ducasse specialist retail outlets across France and Japan.
HOT Magazine recently had the pleasure of meeting with the revered French culinary icon to learn more about his restaurants in South East Asia, his role as Culinary Director of this diverse gastronomic business, and his vision for the future.
HM. Your restaurants in Asia can be found in Thailand, Singapore, Macau and Japan. What is the attraction of operating hospitality businesses in Asia?
AD. Having travelled to Asia for over 15 years, I've seen the growing interest in our business, the restaurant industry. The region has also developed as a popular business and leisure destination. Singapore has always been a leader in this space and continues to evolve. Even 25 years ago, the food proposition at Raffles Singapore was exceptional. Bangkok is one of the most dynamic Asian cities. You could say Bangkok's dining scene is more revolution than evolution; such is the excitement. Importantly, all across the region, people want to discover new dining experiences.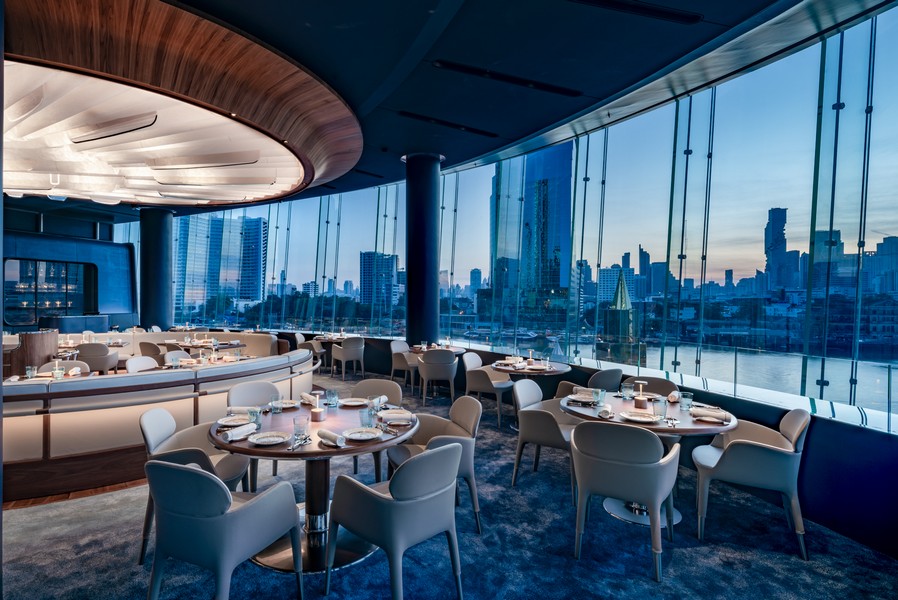 HM. HOT magazine readers can easily experience two of your restaurants – Blue at ICONSIAM in Bangkok and OSTERIA BBR by Alain Ducasse at Raffles Singapore. Can you describe what diners could expect if visiting either of these establishments?
AD. At Raffles, the focus is Italian, between an Osteria and a Trattoria, inspired by my travels. The restaurant has a contemporary design yet is located in a landmark hotel. A unique combination that we wanted the setting to reflect. OSTERIA BBR by Alain Ducasse is a modern vision of Italian cuisine but retains the roots of classic Italy. A more casual dining situation, great for sharing, while offering outstanding food and wine. Blue in Bangkok is a fine-dining Mediterranean in a new and highly modern location on the Chao Phraya. It is much smaller—just 45 seats—and
complements the restaurant's magnificent location and plays to the city's richness. It is contemporary and promises to take guests on an unrivalled culinary journey.
HM. How would you describe your role in this diverse global hospitality business?
AD. If we could compare it to a fashion organisation, you could say I am the Artistic Director. I have trusted people who manage the business side, allowing me to be creative – the Chef and Artistic Director. From fine dining to our latest manufacturing initiatives of chocolate, coffee, ice cream and now biscuits. I am involved from conception, teasing out the ideas until we get the final product. For example, the new biscuit range has been 18 months in the making. Just the time we spent on finding the most suitable flour demonstrates the dedication and attention to detail that has to be done.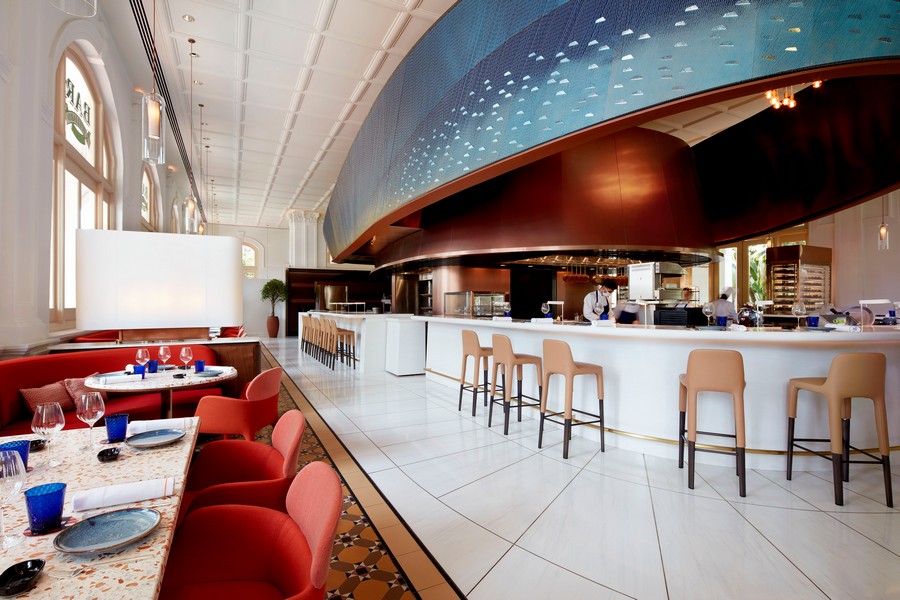 HM. With such a diverse global enterprise, how do you maintain your businesses' quality, consistency and ongoing creativity?
AD. All of this would not be possible without the human factor and talent of our collaborators across the business. The Chefs and leaders have all worked and trained with me before taking charge of one of our restaurants. They understand my ideas and how they can evolve and transform them. I also foster young talent, particularly those in their 30s. This generation brings a particular mentality and energy that rubs off on others already with us. They are contemporary and daring, and these characteristics help us evolve. We respect our history, though we must remain relevant. This talent is helping us do that and building our future.
HM. Is there a city or global location where you don't have a restaurant but would like to, and why?
AD. I do not know this location as yet. I am looking and will know when I find it. This is the adventure and journey I am on.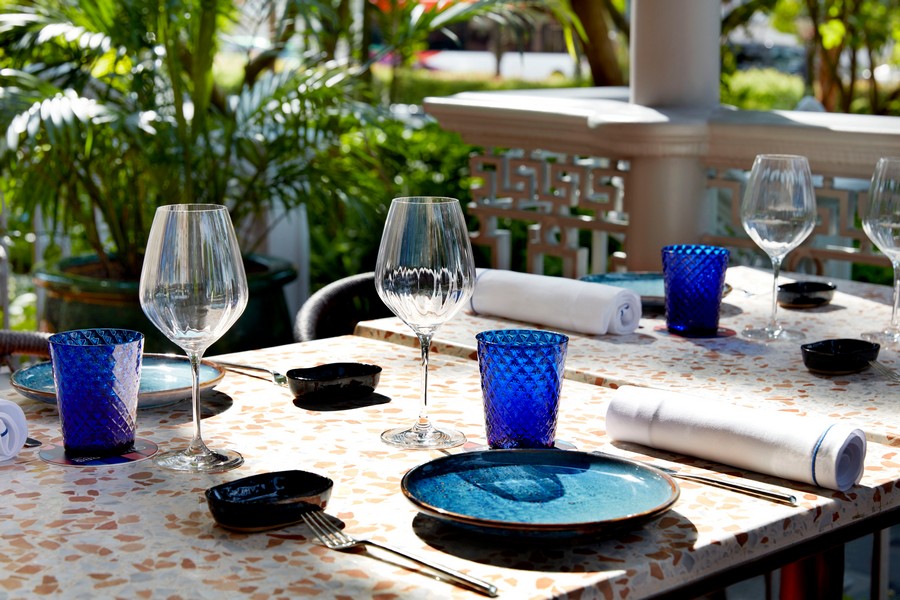 HM. Many of your restaurants have achieved great accolades, including Michelin stars. Do you have favourites within this diverse collection?
AD. They are all important and relevant. If I had to nominate favourites, it would be my first restaurant and the next one. New favourites could also be ideas that are yet to be fully evolved. Already we are conscious of how food can influence health, so we use less salt, fat, and sugar when creating our restaurant dishes. We have also started a new R&D department working on what we see as the future. Initiatives like food lines with up to 85 per cent veggie-base, propagating sea vegetables, and even a non-meat burger called Burgal. Leading the way to find solutions to issues linked to the changing climate and food security is where we aim to be.
HM. What dishes or culinary styles do you create and share when you have downtime with family and friends at home?
AD. Simple and fresh, served family style, with the produce from my local market. This is our food at home.
To learn more about Alain Ducasse, visit www.ducasse-paris.com/en
By Michael Cullen
Photos courtesy of Raffles Singapore
and Ducasse Paris