Thirty-three-year-old Itphumm Tanatchok has the nickname Phet, but all his foreign friends call him Photo because it's easier to remember.
He was born in Bangkok but grew up outside the city in outer provinces, where he learned humility, hardship, patience, persistence, and survival. Khun Photo says he never had the life of a typical teenager. Starting at age 11, he had to earn his own money, and ever since that time, he has been busy trying to succeed in life.
Most of his friends have been older, and he has learned from them. One of the things he learned was that if you want to be an entrepreneur, make friends with entrepreneurs, and If you want to be good at sports, have friends who are athletes.
Photo graduated with a bachelor's degree in International Business Administration. He says he believes in planning his life, and he lives systematically. He entered the entertainment industry as an actor because he wanted to expand his business in the future.
At 33, he employs more than 40 people, and although he says it hasn't been easy, hard work and perseverance have prevailed. Photo says he has failed three times in his life but was never afraid to get up and start over again. He says failure only teaches us to be stronger and never to make the same mistake twice. His aim in life is to work harder than others and retire at 35 to enjoy his life. He has a saying, "work hard and play hard later."
HOT Magazine recently had the pleasure of sitting down with Khun Photo, and we are pleased to share our discussion here.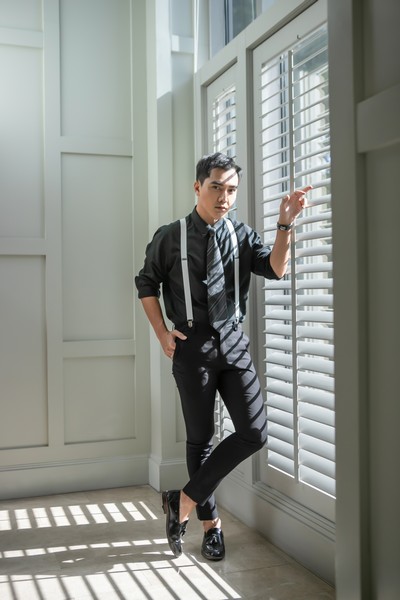 Khun Foto, how long have you lived in Hua Hin, and what do you like about it?
I have been living in Hua Hin for nine years. I decided to leave Bangkok for Hua Hin because Hua Hin is a nice, quiet city. The cost of living is lower, and the location is excellent with its easy travel to and from Bangkok and the Suvarnabhumi International Airport.
Hua Hin has many excellent attributes; it's a beach town, has mountain vistas, delicious international restaurants, has excellent shopping facilities, including two large shopping malls and three international standard hospitals.
Within a half-hour drive, Hua Hin has nine international golf courses, including the Black Mountain Golf Course, rated number 1 in Asia. There are many more attractions, including excellent hospitals, international schools, and beautiful beaches. So, I chose to live and do business here because it is an attractive city for investment and will grow further, thanks to the fantastic infrastructure being built, which will include the high-speed train from Bangkok
You are an entrepreneur, running several businesses. Can you tell us about your Mountain Range Villas and Mountain Range Vistas development?
Yes, my current building developments are "Mountain Range Villas and Mountain Range Vistas." After listening to our customer's wants and needs, we believe we have chosen the perfect location and will be building houses different from others. Our hallmark will be to build homes & communities, not simply pool villas. Here you will be able to design the inside of your home with the help of our architect.
Located just minutes away from the Black Mountain Golf Course & Waterpark, Mountain Range Villas is a Nordic design of just nine private homes with a natural European aura. Situated on two rai of land, owners will love the beautiful mountain views. Land sizes vary from 240.64m2 to 346.84m2 and range in price from only THB3,500,000 to THB4,999,000.The homes consist of; 2 bedrooms, 2 bathrooms, a European-style kitchen, a living room, & Sala with two sunbeds. The exceptional point is the ceiling height of 4 meters, allowing good ventilation. With natural light entering every room, which saves on electricity bills.
They will also include a large swimming pool, beautifully manicured gardens, and parking for two cars. The overall project will consist of a tropical garden style with different varieties of plants, trees, and shrubs.
Most importantly, the plots are freehold, and the common fee is only THB 1,900 baht per month. Water and electric will be from the government with no added charges. A CCTV security system and key fob access will be installed with solar lighting to keep costs to a minimum. All services (Garden, pool, maintenance staff, and cleaning services) are available if required.
Our second project, "Mountain Range Vistas," is a Danish design blended with the look of the Chinese imperial palace, giving the owners a feeling of luxury. They are for those who have achieved a stage in their lives when only the very best will suffice.
Limited to only ten private and exclusive pool villas, the homes will consist of 3 bedrooms, 3 bathrooms, a living room, European-style kitchen, a spacious saltwater swimming pool, Sala, BBQ area, and large courtyard. Land plots are 500m2, and are freehold.
This development is on a four rai plot of land. It is also on the way to Black Mountain, conveniently located, both to the city and the bypass highway, making for faster trips to and from Bangkok and the International airport. With splendid mountain views, these homes are priced from THB 5,900,000 to THB 8,900,000. Both projects will launch in full this August.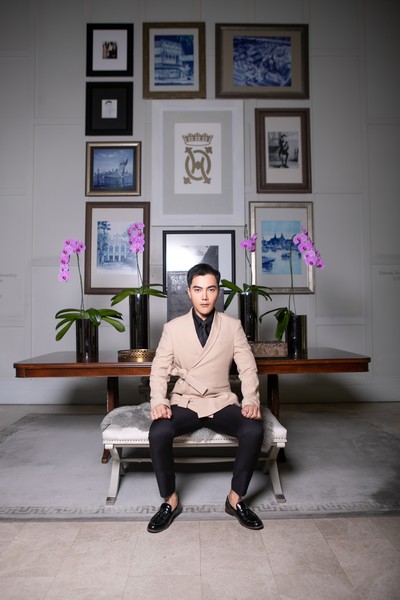 What can you tell us about your Ju Son Clinic?
Ju Son Clinic is a Korean standard beauty clinic located at Soi Hua Hin 51. The staff have received comprehensive training from a leading hospital in Korea and have the relevant certificates. In addition, the doctor and the team have a lot of experience and expertise.
We focus on Botox injections, filler injections, thread lifts, and many other treatments with modern equipment. We have been open for three months and have gained immense popularity. The clinic has exceeded our expectations taking in over THB2,000,000 within our first two months.
We are the only clinic that also communicates in English and understands the needs of our many expat customers who use our services. The clinic is going to open a major surgery service in the future to treat common diseases. It is Hua Hin's and Prachuap Khiri Khan's premier clinic and it will support our residences by MV Development.
And what can you tell us about your CROWN Royal Skincare?
Good skincare doesn't have to be the most expensive, but the quality must be the best. Thru research, we have developed a formula that suits both Asian and European skin types, with a great emphasis on safety.
We use natural extracts such as Korean ginseng, cordyceps, mangosteen peels, and various fruits or flowers in our products. Meeting the standards of the Food and Drug Administration of Thailand, skincare line is also available overseas in America, Taiwan, & Norway,
What are your passions?
My passions are love, happiness, & service-mindedness. I'm passionate about not taking advantage or betraying our customers. I'm passionate about making myself and those around me happy every day. I believe profit doesn't equate to money; it is the joy of doing what we do and seeing everyone beside you happy. I have always said, "It is nice to be nice."
What would you like to do that you haven't done yet?
Wow, now there is a great question. It might sound stupid to answer this way, but my answer is truthful and from the heart. I am gay, & I want to get married to a man who loves me for me. I want someone to stand beside me, be my best friend and partner, listen to each other's concerns, talk about them together, be happy, and enjoy our life to the fullest.
I want to work towards greater acceptance for LGBT people than what currently exists. Equal rights and liberties should be for everyone. We are good people of society and can be leaders. Tim Cook, CEO of Apple, is the perfect example. We are not freaks; we are just people who have a love that is different from many people.