Enabler to the Rich and Famous
Ever wonder how the wealthy individuals of our world book their luxury vacations, get privileged access to VIP events or arrange a bucket list experience? They certainly don't jump on the internet scrolling through various sites looking for what they need.
These always-connected and on-the-go high-net-worth individuals know time is one thing they can never get back. When something needs organising, they email or message their Luxury Concierge or Lifestyle Travel Consultant.
From private jets to luxury villa rentals and superyachts, off-market hotel suites, or private island holidays, these specialist 'fixers' offer the proverbial backstage pass to those who embody the statement that money truly is no object. No request is too big, complicated, or expensive for these enablers to the super-rich.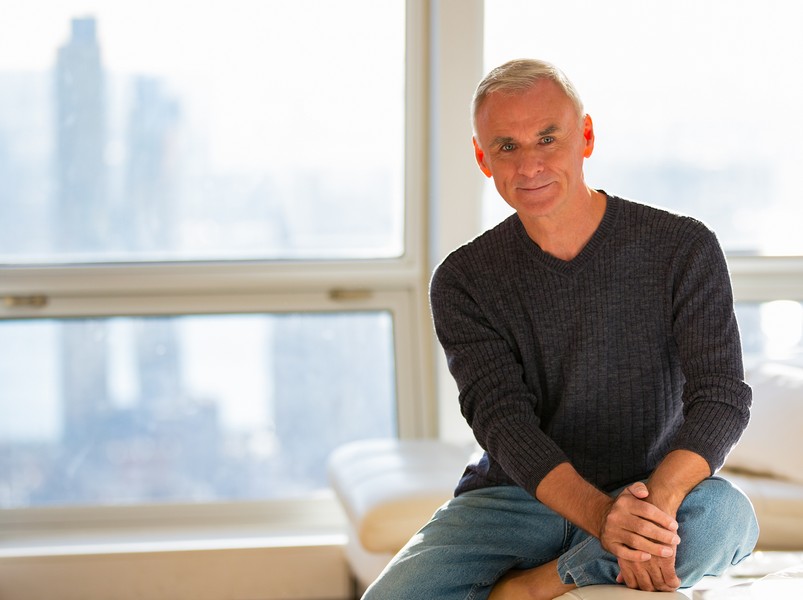 One such arranger of bespoke events is Scotland born, and South East Asia based John B Sutherland – a Lifestyle Travel Consultant.
HOT magazine recently had the pleasure to sit down with John and learn more about what he does and how he got into such a unique and specialized business.
H.M. You specialise in delivering unique and luxe one-off events in some of the world's most exclusive destinations. How did you get into this business?
J.S. I spent many years in financial services in the UK and Asia. And in the 1990s, I also organised music events and supported bands like Celtic rockers Runrig touring stadiums in Europe. In 2000, I came to Asia for a break, my first time in this part of the world. I landed in Jakarta with the view of staying three months but loved the life here. So, six months later, I went home to tidy up my affairs and returned, and South East Asia's been home ever since.
In 2009 I joined a friend who started a luxury travel business based in Singapore, and that went well though ultimately, I decided to follow the path I'm on now. I was fortunate to have some very well-off clients from my financial services time. It's these, or through these people, that I've developed a client base. Additionally, my time in the music industry taught me how to find people I needed to connect with. These ever-expanding networks are an essential element of my business.
H.M. So, what are some of your most memorable successes?
J.S. One of my European clients, a junior chess champion, wanted something around chess, and I was able to get chess grandmaster, former World Chess Champion Garry Kasparov, to spend a few days with the client. That same client was on Richard Branson's Necker Island in the Caribbean the following year and was able to play several games with Branson, who is also a chess lover.
Another client from India had made several trips in the Himalayas to sight the very elusive snow leopards, with no luck. They asked if I could help, so I talked to one of the world's leading big cat photographers Steve Winter from National Geographic. He put me in touch with his contact, and I got the trackers out a week before the client's arrival to find the best observation spots. The outcome was that they saw a snow leopard on the second day of their trip. They ended up enjoying multiple sightings over a ten-day trip and were overjoyed.
Other memorable successes include a private Patagonia glacier cruise, luxe private African safaris, Formula 1 high jinks in Iceland, helicopter fishing in the British Colombian wilderness, Ferraris and McLaren supercar tours across southern Germany and northern Italy, including Michelin-starred stopovers.
For me, that's what my business is all about. I do everything I can to make it work. If the clients feel the emotions – laughing, crying, or unbounded joy – they will remember it, and I've done my job.
H.M. 2022 is just a few weeks away. Where do you see the business and travel more generally heading?
J.S. Indeed, my business has been at a standstill these last two years due to international travel restrictions; 2022 is looking better with several exciting projects already being planned. Asia is not on people's lists as yet, though there's a lot of interest in Italy for some reason. I'm seeing clients travel by private jets more and more, especially since the pandemic.
And I read recently that the number of ultra-high net worth individuals, usually those with investable assets of more than $30m, grew by 24% worldwide in 2020, the fastest rate of increase since 2003.
So, I believe there will still be a demand for experiences, especially after all the travel restraints the world has endured.
H.M. So, what do you have happening for 2022?
J.S. Andrea Bocelli has performed a summer concert in his hometown of Lajatico in Tuscany for the last few years after the town built an open-air theatre for the Maestro. In association with this much sought after concert, there are some very limited-access events involving private dinners and exclusive entree to the Bocelli farm, vineyards and winery. I'm seeing strong interest in this July's event.
In May, there is an F1 Legends-led Tour where you pilot a supercar from Bologna to Monaco, passing by Como and Saint Moritz. You stay in luxurious hotels, enjoy gourmet restaurants, visit behind the scenes at Ferrari's F1 factory, and drive Dallara's privatised circuit, to name just a few of the included unforgettable experiences. The Tour hits Monaco in time for the Grand Prix so that people can add on a VIP all-access race weekend trackside party pass.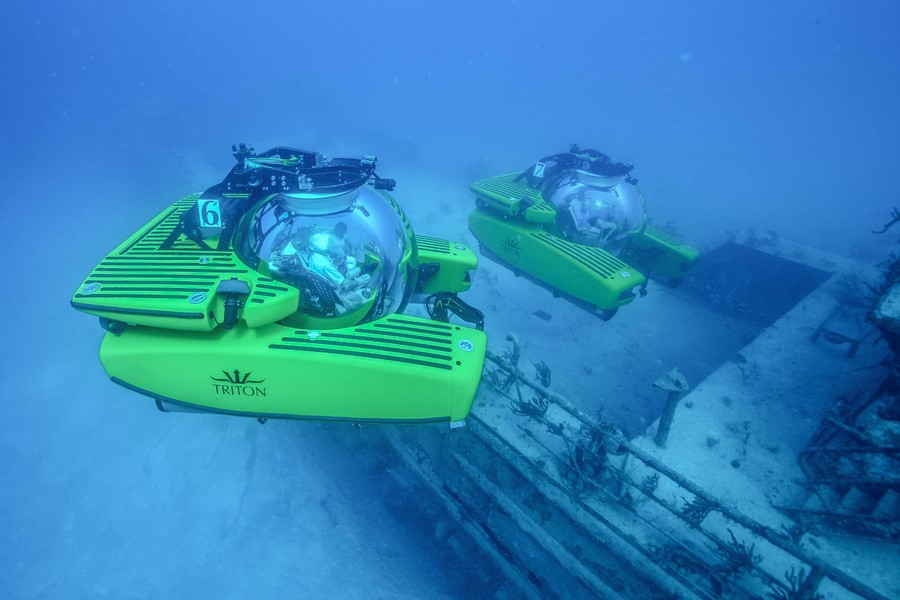 I recently organised for some New York clients who wanted to go to the Caribbean and do something unique. We curated a trip that included a private luxury yacht for accommodation and a pair of Triton 1000-2 Submersibles for them to pilot. In constant communication, tandem diving in two submarines is an incredible way to see the reefs and deeper regions of the Tongue of the Ocean (TOTO) in the Bahamas. The sheer joy on their faces was outstanding. You can see the video on my website. We can arrange that type of experience almost anywhere in the world for clients.
One of the most exciting new events I'm working on is a high-performance road trip here in Asia. This has never been done before. Touring through the country with all the experiences, luxe accommodation, and the likes included. Given the roads, it may be most suited to SUVs, and we are currently talking to a couple of prestige manufacturers. It's going to be a fantastic experience, and perhaps one we can do annually.
H.M. Finally, what trends are you seeing with travel in this (hopefully) post-Covid world?
J.S. People are thinking more about themselves and their loved ones as we emerge from this pandemic constrained world. They want to do more for themselves and with those close to them. And this is even more relevant in the luxury market.
In the last weeks, I have had requests for private villa rentals in various countries with large family groups who want to spend more precious time together and explore local experiences. Private yacht charters as well. A group is looking at a remote castle in Scotland with ten luxurious rooms and lots of cool experiences.
The feedback I'm getting from my industry partners is similar, and destinations that have been benefitting are Maldives, Dubai, the Caribbean, and some South American countries, such as Costa Rica and Chile. Overall, there is definitely a buzz around in the travel world. People have been tied down too long and are desperate to travel again.
By Michael Cullen
Photo credit: Timothy White