Khun Gift Nichanun is a woman on a mission. She has the plan, the land and the capacity to bring her dream of "Love begins at home" to life in Hua Hin, with La Felice.
Just 16 lucky homeowners and their families will get to experience and treasure the deep satisfaction that living at La Felice brings. Nestled hillside, just off Soi 112, and within minutes of both shopping centres and hospitals is the newest entrant to the Hua Hin property market. La Felice is an innovative boutique development that will deliver your family a lifestyle that others can only dream about.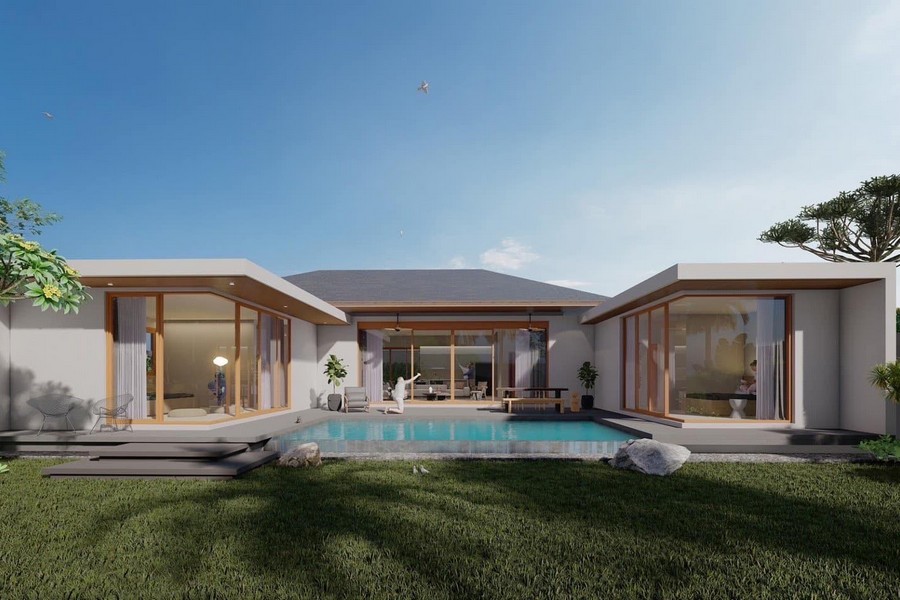 La Felice's developer, Khun Gift Nichanun, is no stranger to the building and construction industry, being well-known and highly respected in the local real estate fraternity. She has been around it all her life and since the tender age of 22 has been a property developer in her own right. Khun Gift has a 15-year history with shopfront terrace house builds aimed at Thai entrepreneurs, from Cha-Am to Pranburi, with La Felice being her initial foray into the purely residential market.
Khun Gift is confident that anyone who visits and views her project will want to live there. She envisages that La Felice will be highly attractive to both the expat and Bangkok buyer, because of its unique setting, physical beauty and proximity to the city centre, beaches and other recreational facilities such as golf courses.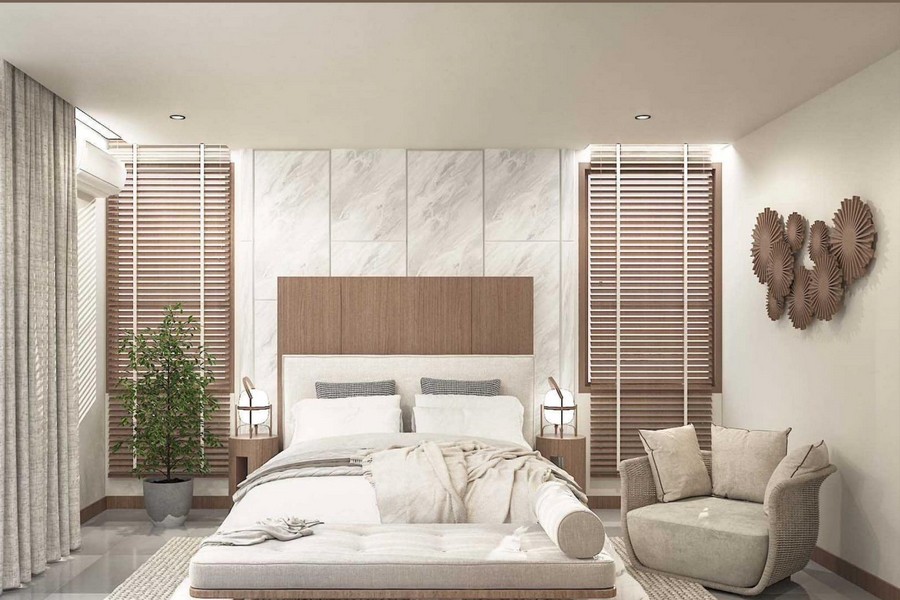 Two stunning floorplans are offered at La Felice, however buyers will be able to customize those plans to suit their individual needs. Her designs ensure the maximum in usable space with a modern, tropical, contemporary styling where the indoor and outdoor spaces meld seamlessly. With the warmth of wood sitting alongside the strength of steel and the tranquillity of green spaces, your home will bear the distinctive hallmark of Khun Gift's abundant skills, talent and experience.
Another unique feature of the development is Khun Gift's personal undertaking that only the very best of building materials will be incorporated into the home, especially in those parts that the buyer doesn't usually see, such as the footings and pillars which make up the foundations. With Khun Gift on site and supervising each step of the construction, you will rest assured that your build is fit for a lifetime of happiness.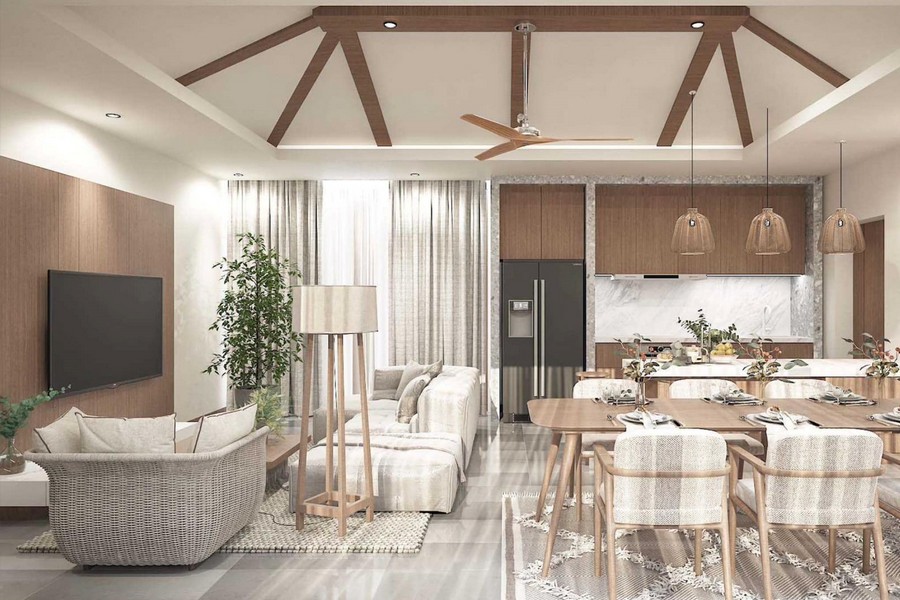 And with state-of-the-art technology incorporated into all the homes at La Felice, owners are able to control many aspects of their home's functionality at the tip of their fingers via a smartphone or tablet. Knowing wherever you are in the world, you can check in on your home, brings great peace of mind.
The pace of this development has been remarkable. Work on levelling the ground, fencing and official land documentation of the plots only began in November 2022. In December, the layout of the project including the underground water pipe system was completed, the 8 metre-wide road built and the front signage was erected, and since then the fast movement towards Khun Gift's vision hasn't ebbed, with work currently targeting the sales office and security guard house. As of this writing, 7 of the 16 available plots are already sold.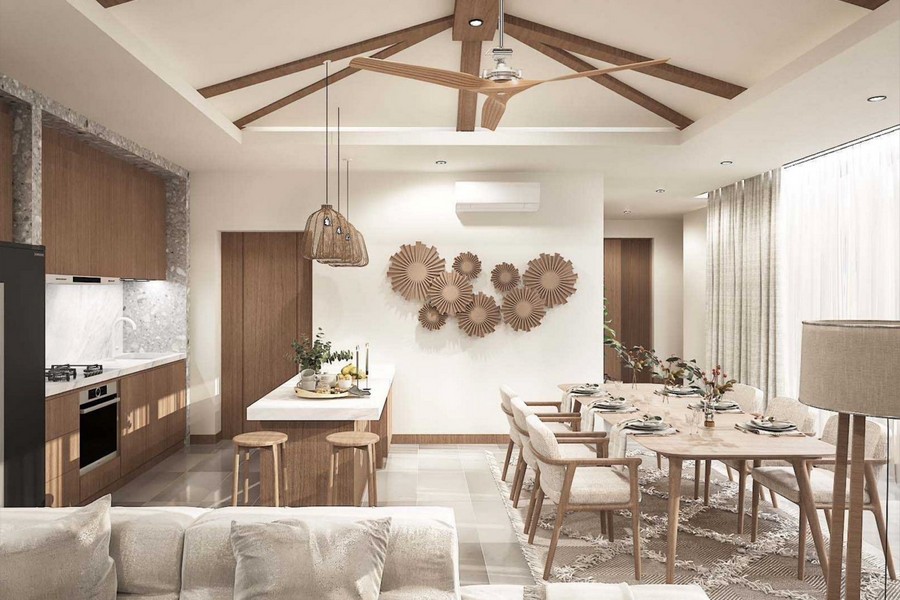 When examining the details of La Felice, the inspiring Marie Kondo springs to mind. This Japanese organizing consultant, author and TV presenter is famous for her decluttering method which promotes only keeping things which "spark joy", thereby creating spaces of serenity and inspiration for you to indulge yourself in. Looking at the sophisticated elegance of the customisable floorplans, it is easy to believe that every aspect of your home at La Felice will be sparking joy, on a minute-by-minute basis. They say that an Englishman's home is his castle. With La Felice, your home is your sanctuary.
HOT Magazine recently had the pleasure to sit down with Khun Gift to learn more about her new development.
HM: With 15 years of building experience, how did you decide on the concept and designs for La Felice?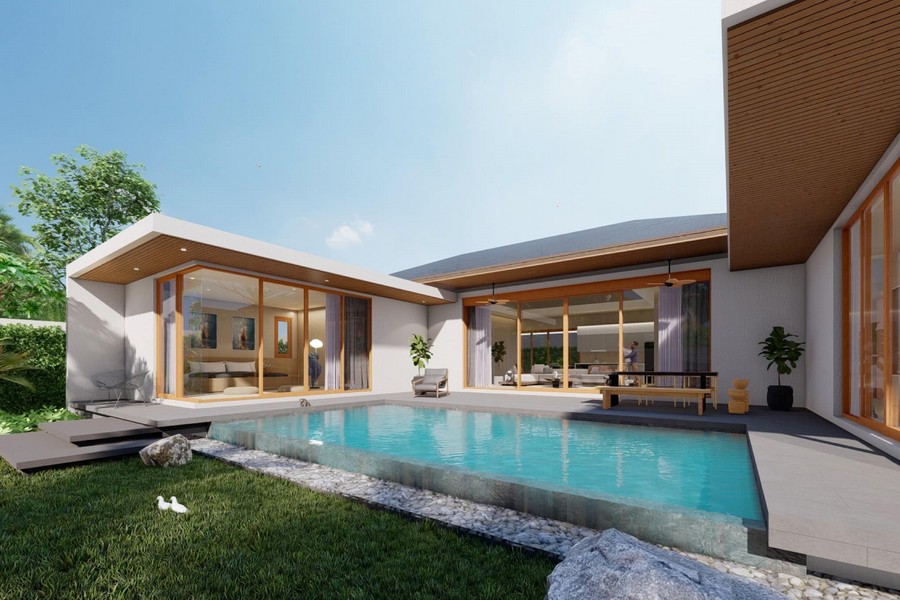 GN: Due to being in the industry for so long I have seen that all the projects in Hua Hin have very similar designs and not much has changed in the past 10 years so I wanted to give clients a new option in choosing their dream home. I wanted something very homey, more than just the regular villa style that is why I chose modern tropical contemporary style for the homes in La Felice. If you see from my design there's a lot of earth tone, using wood to make it look very cozy.
HM: Can you tell us why you chose the land off of Soi 112 to build your first development geared towards expats, and how many land plots are available?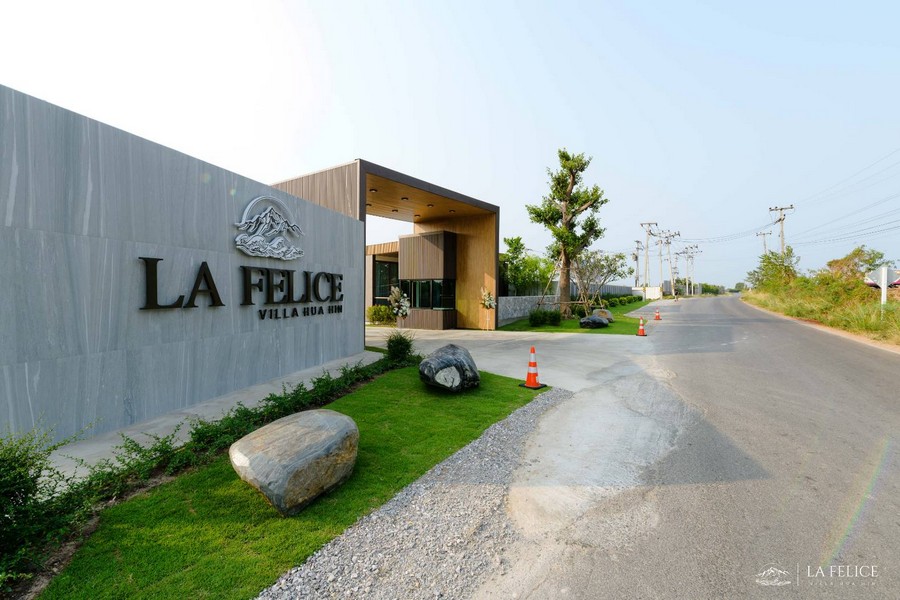 GN: I actually spent my time during covid scouting for the perfect location, I decided on this location because it's not far from the city, you have Bluport, which is approximately 5 minutes away, Bangkok Hospital is just a little bit further away and the Banyan Golf Course is approximately 3 minutes away. The land is big enough to accommodate 16 plots. It is close to the city but surrounded by peaceful nature.
HM: Is La Felice an ECO- friendly development, and is solar standard or an option?
GN: Yes, we are eco-friendly, all the homes come with a solar system, but there are some buyers that request without the solar system. Being eco-friendly for me is more than having solar panels, it is the management system within our project and material choices that help in making it a very clean and green living community.
HM: You have launched this development early, even before the show-house has been completed why is that?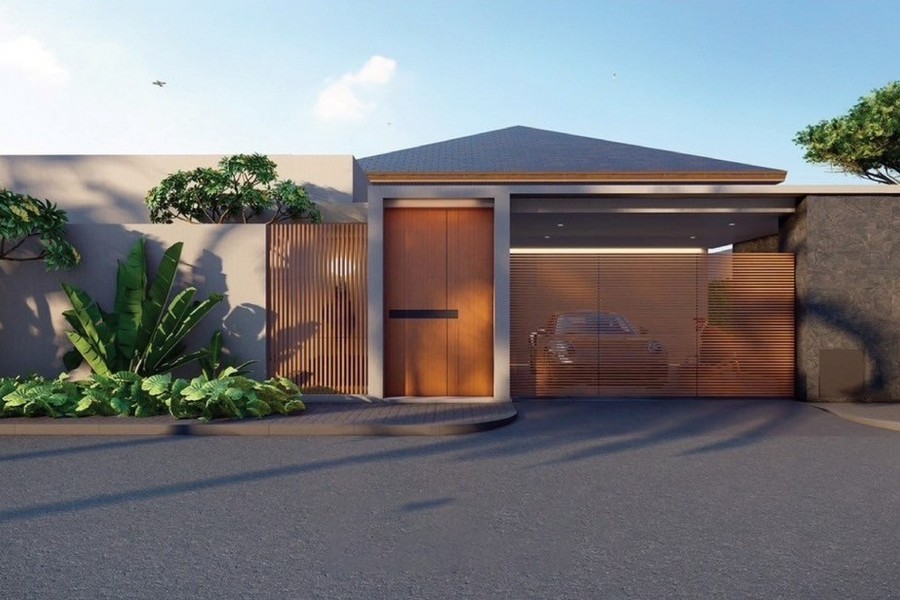 GN: I actually wanted to complete the show house first, but by surprise one of my old clients from previous projects saw that I was working on La Felice and decided to buy the show house that we are currently building. From word-of-mouth people started to contact me and reserve more plots. On the day of the Grand opening of our sales office we have already sold 7 plots. I am very happy about the positive feedback. The hard work is just starting, because the handover of the house is what I look forward to. I want to really give the buyers the best quality home.
HM: Why did you choose Hua Hin for your first development and how confident are you that the property market in Hua Hin will continue to grow?
GN: I have been working in Hua Hin, Cha Am and Pranburi in my early years but the only market that was really moving and I could sell many townhouses was Hua Hin. I am very confident with the real estate market in Hua Hin, especially now with so much developments going on, even the big real estate companies in Bangkok are starting their housing projects in Hua Hin. Hua Hin is a perfect city for families and retirees so the market will definitely keep growing.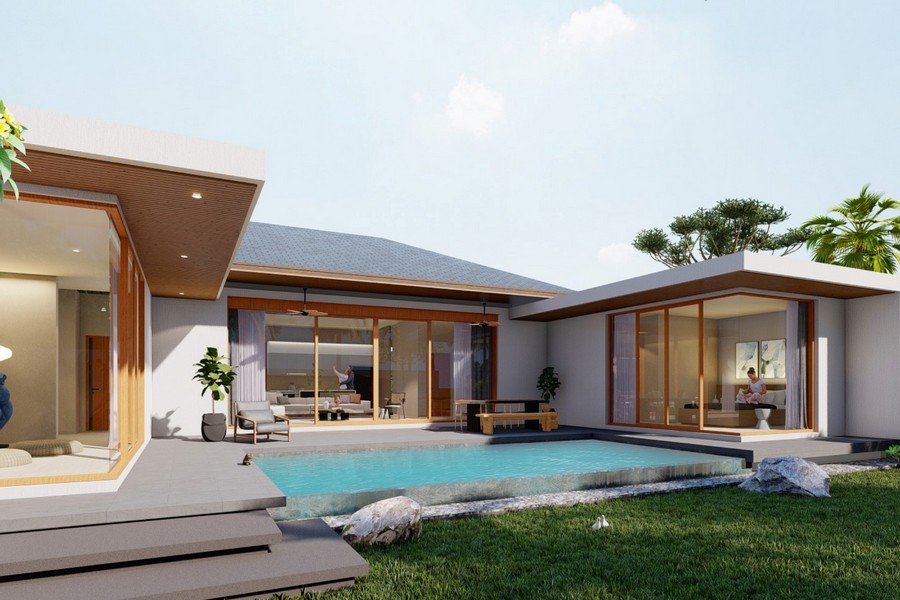 HM: When buyers move into the homes you've built for them, what do you think they will be most happy about?
GN: To really be able to live in their dream home, I really like to encourage the buyers to have their input so it really is built uniquely for them. The concepts of functionality and sustainability are of high importance to today's home buyer. How do you incorporate these in your planning and designing? The architect team I choose to work with are professionals from Bangkok and have completed many famous projects throughout the country. So my experience of 15 years being on site and doing everything myself I have great knowledge on functionality, plus the experience of the architect team we are able to incorporate all of this into the design.
HM: Thank you Khun Gift.
Story courtesy of Felicitee Lawrie