It's been said that a good Cuban cigar closes the door to the vulgarities of the world.
Most cigar enthusiasts have heard the tale of Christopher Columbus witnessing the indigenous Cuban population smoking "cylindrical bundles of twisted tobacco leaves wrapped in dried palm or corn husks." The Taino Indians rolled and burnt some mysterious leaves, which they called "Cohiba", in an unknown ceremony for the explorers. From that starting point more than five hundred years ago, tobacco has been traded and planted throughout the world.
Since its discovery, Tabaco Negro Cubano or Cuban Black Tobacco has been considered the best of the best because of the unique growing conditions in some areas of the Island. This distinction remains incontestably valid after more than five centuries. The story goes that one of Columbus's men was particularly drawn to cigar smoking and smoked every day on the long journey back home.
Upon arriving back at the shores of Spain, tobacco smoking caught on and quickly became popular across Spain and neighboring Portugal. The French ambassador to Portugal, Jean Nicot, from whose name the word 'nicotine' originates, is credited with introducing tobacco and cigars to France in the late 1500s.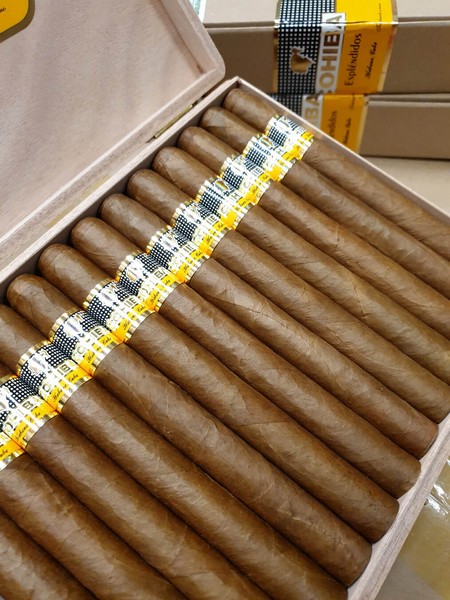 It was not long before Spanish cigar manufacturers found that Cuba was the ideal place to grow tobacco. The country's climate and soil were suitable for growing tobacco plants that produced fantastic wrappers, fillers and binders.
In 1740, the Real Compãnia de Comercio de la Habana (Royal Trading Company of Havana) was created by royal decree. Spain imported the raw materials from Cuba, assembled the cigars themselves and sold them across Europe.
Given that Cuba was a Spanish colony at the time, they were able to forbid Cuban growers from selling the crop to anyone but them. This meant Spain pretty much controlled the production of the world's best cigars for several centuries.
However, in 1821 Spain allowed Cuba to manufacture Cigars and hence the Cuban cigar was born. In appreciation for Spain's kind gesture, the Cubans used to deliver a box of their best cigars to the Spanish king every year.
Soon, the demand in Spain for Cuban cigars surpassed the demand for sevillas (the Spanish version). Cuban cigars remain to be popular to date and over the years Cuba has created some of the most revered cigars in the world.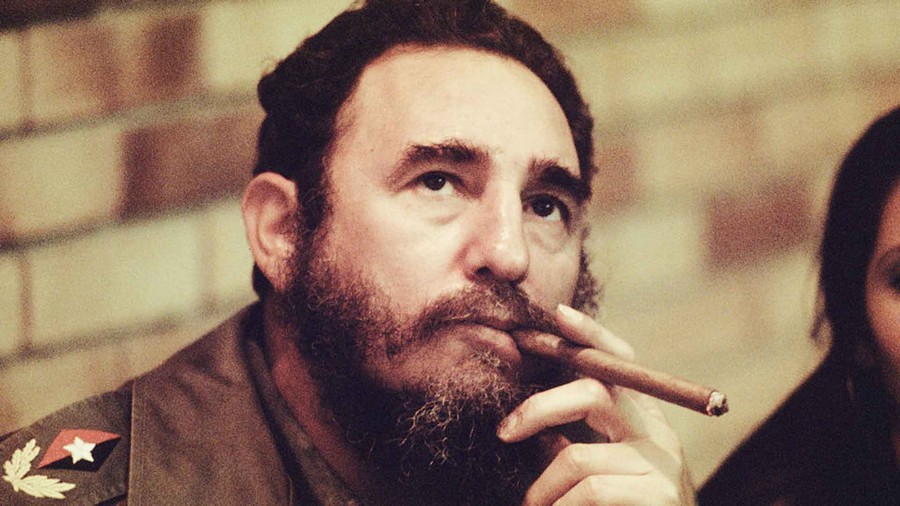 A great example is Cohiba, a private brand that used to be supplied exclusively to Fidel Castro and high-level officials in the Cuban government or given away as diplomatic gifts. When being interviewed & photographed, Fidel Castro, always had a Cohiba with him, puffing occasionally while being asked questions.
In fact, prominent men throughout history were lovers of cigars which added an air of sophistication and class bequeathed to cigar smoking. Winston Churchill's love of cigars began in 1895, during a trip to Cuba where he spent several days enjoying local cigars. There is now a popular cigar shape named after him. The "Churchill" cigar. Upon ascending to the throne, King Edward VII quickly reversed the ban on public smoking. The king is famously quoted as having said, "Gentlemen, you may smoke!" John F Kennedy, Thomas Edison, Sigmund Freud, Che Guevara, the list of prominent cigar smokers goes on and on.
Smoking a cigar is an elegant indulgence, and those who know this know that a cigar cannot merely be smoked in the home, or in the street. Like all art forms, its pursuit must be conducted in exclusive locations, such as the classic cigar bar.
Cigar Bars, fashioned after the classic gentlemen's clubs, are a place for refined men & women to congregate and enjoy their shared pleasured pastime of a high-quality cigar, along with perhaps a glass or two of single malt.
La Casa del Habano is such a place, and there are over 140 throughout the world spanning five Continents. In Bangkok there are three. La Casa del Habano's very first Bangkok location is in the storied 146 year old Mandarin Oriental Hotel on the banks of the Chao Phraya.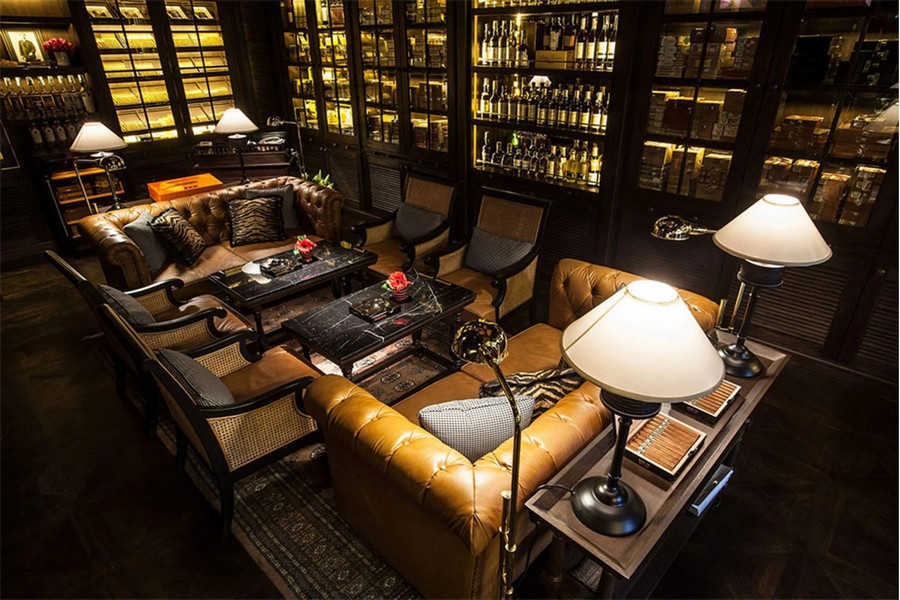 Between tropical prints and elegant bamboo furniture, the British colonial style La Casa del Habano was the first official retailer of Habanos cigars in Thailand. With a connecting door to the Mandarin Oriental's famed Bamboo Bar, the refined cigar divan is small, yet exudes that timeless sense of luxury and old-world charm for which the hotel is so revered. With an exquisite selection of over 300 Cuban cigars and 80 different kinds of rare liquor in stock, it's easy to see why the iconic lounge proves an excellent spot to indulge in a world class cigar experience in opulent surroundings.
La Casa del Habano, Mandarin Oriental Hotel, 48 Oriental Avenue, Bangkok +662 267 1596.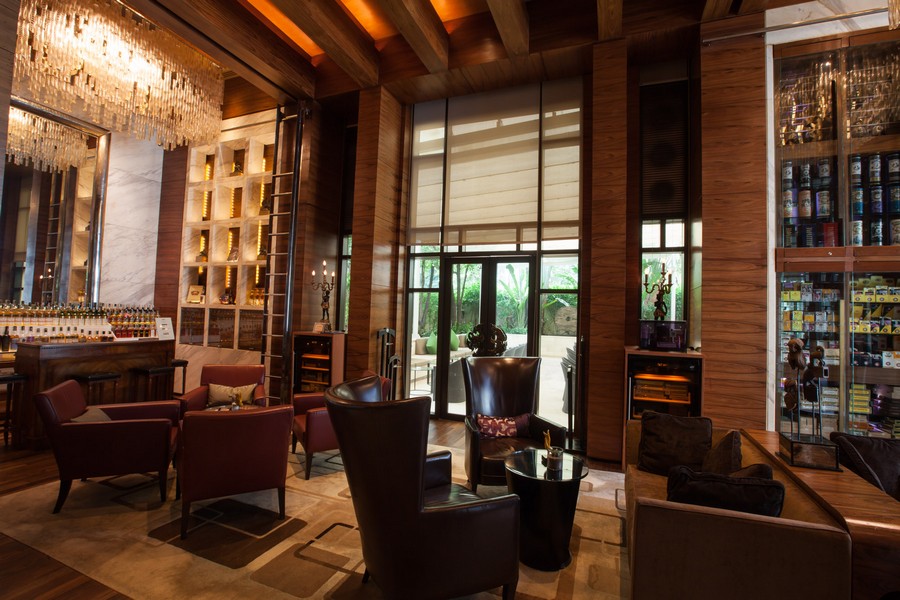 You'll find another La Casa del Habano in the lobby of the prestigious Siam Kempinski Hotel. It features one of the best selections of Habano's in the city with its pristine floor to ceiling humidor cabinet. The vintage cigars are kept in 2 prestigious EuroCave Humidors for optimum storage conditions. You'll also find over 200 different fine whiskies and brown spirits for retail and on-premise consumption.
La Casa del Habano, Siam Kempinski Hotel Bangkok, Rama 1 ROAD 991/9, BANGKOK +662 162 9000.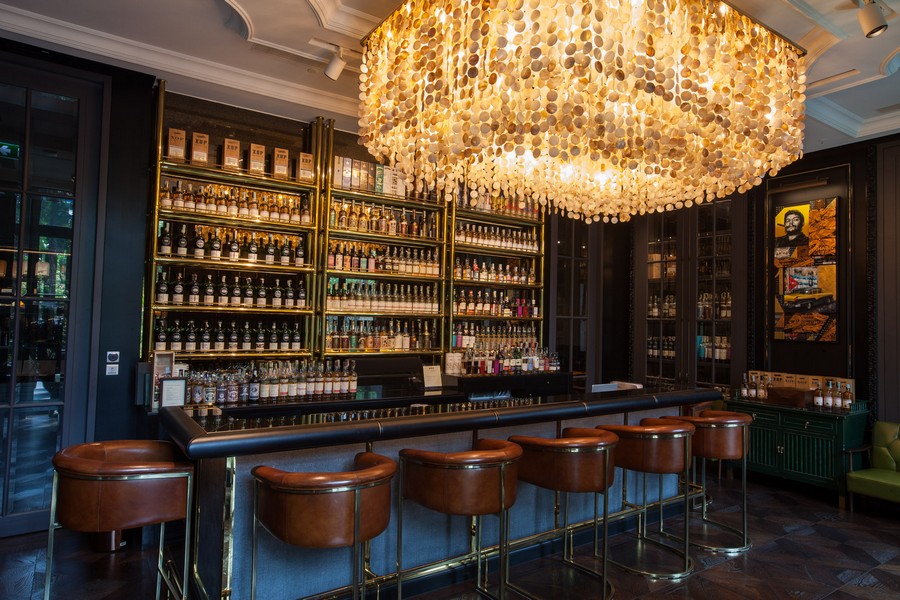 La Casa del Habano's third location is situated in the prestigious residential area of Langsuan, inside the Sindhorn Kempinski Hotel. Entering through the Firefly Bar, it features one of the largest selections of Habano's within its pristine walk-in humidor. The Sindhorn Kempinski La Casa del Habano also features over 200 selections of fine whiskies and brown spirits to enjoy on-site or to take away.
La Casa del Habano, Sindhorn Kempinski Hotel, 80 SOI TONSON, BANGKOK +662 095 9999.
Few things in the world are known to be the best of their kind, thankfully though, a Habano – or Havana cigar is one of them.