The experience of driving a Bentley always has been – and always will be – at the heart of what makes it such an exceptionally desirable automobile. A testament of that fact is in their recently announced sales numbers showing that 2022 was their best sales year ever, and the first time in the company's history where they sold more than 15,000 of their extraordinary luxury cars. The final tally for the year was 15,174 motorcars sold, a 4% increase over 2021, their previous record setting year.
This significant achievement was driven by increasing demand for Mulliner personalisation and Bentley's new hybridised models, introduced under Bentley's Beyond100 strategic path to full electrification by 2030.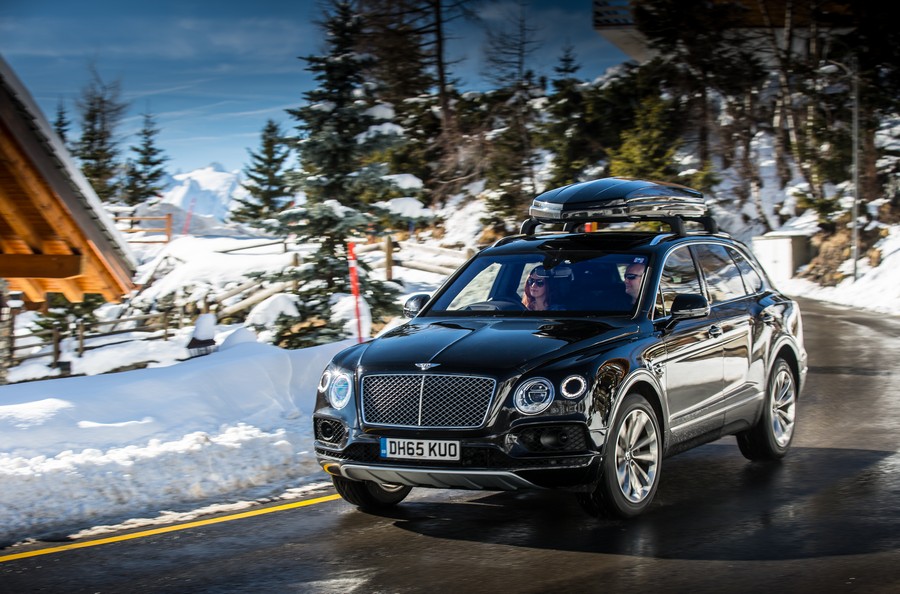 The continued demand for SUVs ensured Bentayga remained Bentley's number one model, selling more in its sixth year of sales than ever before, accounting for 42 per cent of total sales and establishing itself as the most successful luxury SUV in the world.
It is also the best-selling Bentley model here in Thailand with Bentley Bangkok offering 3 distinctive models to suit your lifestyle. The Bentayga sets the standard for modern, luxury SUVs, while Bentayga Azure brings ultimate comfort and well being together for a serene drive. Bentayga S adds additional speed and enhanced driving dynamics with a bold design to match.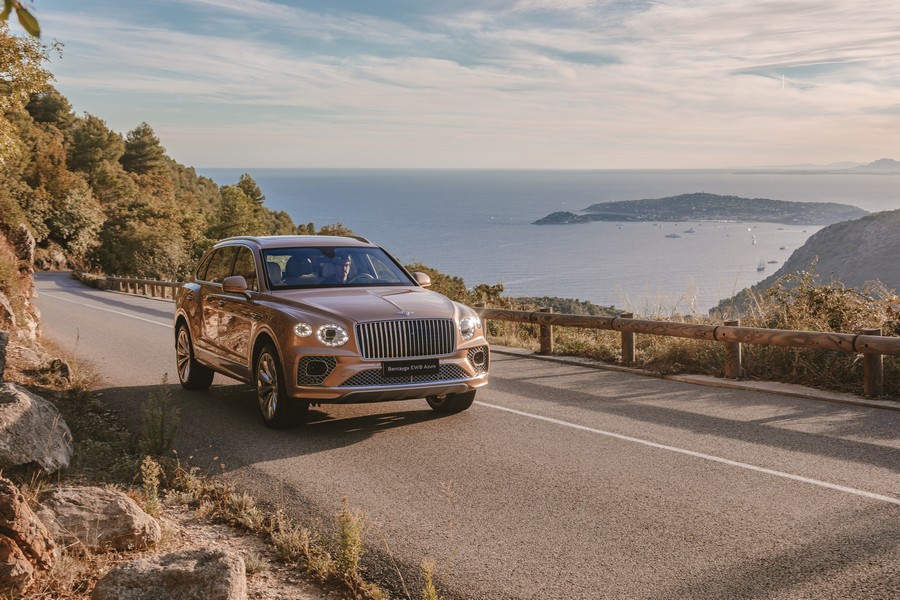 The Bentley Bentayga SUV is the epitome of luxury and performance. From the moment you lay eyes on it, the sleek lines and unmistakable Bentley grille demand attention. And as soon as you step inside, the opulence of the cabin takes your breath away.
With every inch of the car's interior upholstered by hand, the Bentayga offers a variety of customization options to make it truly your own. The seats are available in a range of leathers, including the highly sought-after Mulliner Driving Specification with diamond-quilted leather.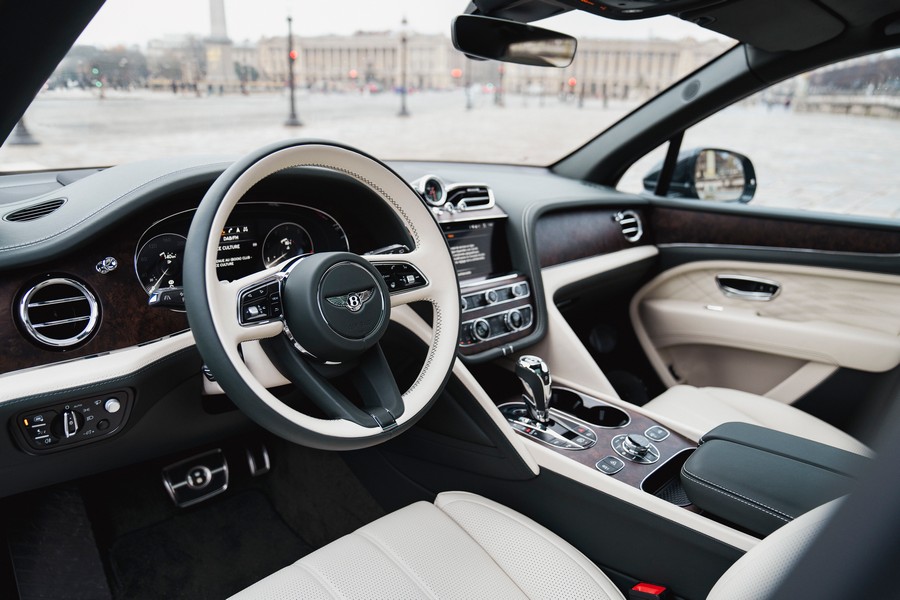 Bentley's enthusiasm for fine materials and handcrafted finishes can be clearly seen in Bentayga's flawless veneers. Sustainably sourced from forests around the world, each piece of wood can be traced right back to the tree it came from; the beginning of an intricate process that takes around five weeks for every car. Should you desire an even more contemporary twist, you can choose from eye-catching technical finishes, including high-gloss Carbon Fibre, offering a formidable sporty element; or the stunning Dark Tint Diamond Brushed Aluminium, where each diamond is brushed in three directions to give an exceptional, textured 3D effect finish.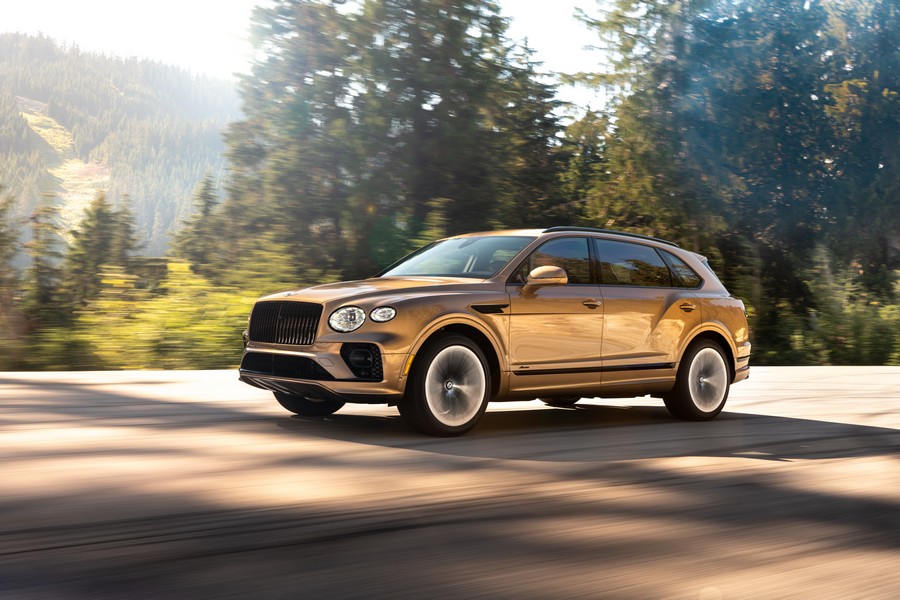 But the Bentayga is not just about luxury; it is also a performance powerhouse. Under the hood is a 6.0-liter W12 engine that produces a staggering 600 horsepower and 664 lb-ft of torque. This allows the Bentayga to accelerate from 0 to 100 kph in just 4.0 seconds and reach a top speed of 300 kph.
In addition to its performance and luxury, the Bentley Bentayga is also known for its comfort. The car has a smooth and refined ride, thanks to its air suspension and advanced chassis control systems.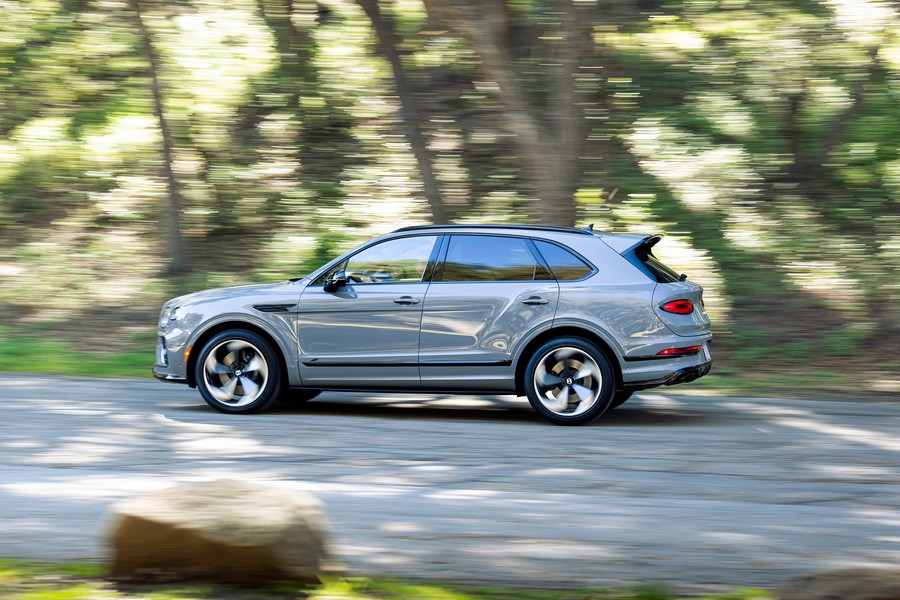 The Bentayga further sets itself apart with its variety of advanced technology and driver assistance features. The Bentley Dynamic Ride system uses a 48-volt active roll control system to reduce body roll and improve handling. Its range of cameras and sensors provides a 360-degree view around the vehicle, making it easier to maneuver in tight spaces.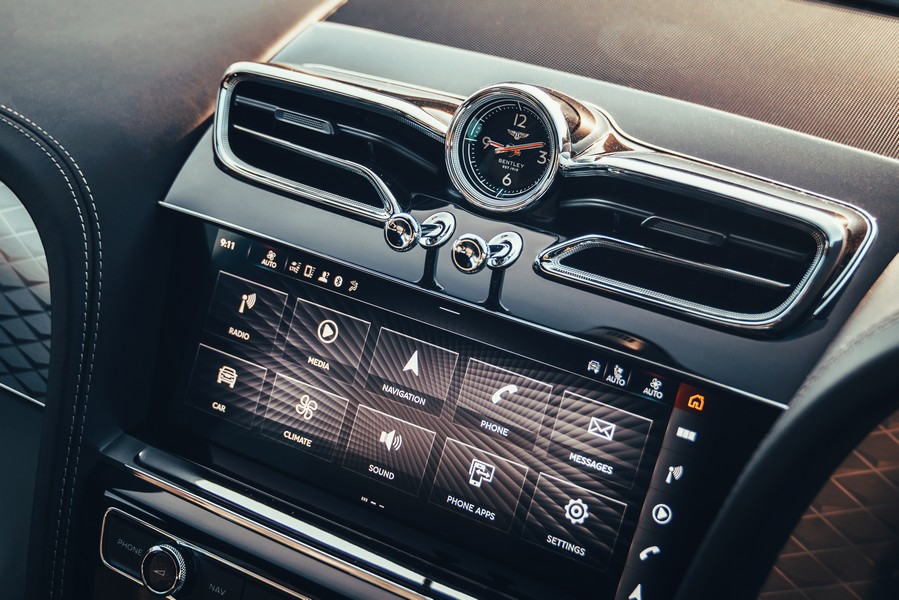 One of the most impressive features of the Bentayga is its optional night vision system which uses a thermal camera to detect the heat signatures of objects in the road ahead, such as pedestrians or animals. In addition to detecting potential hazards, the night vision system can also improve visibility in a variety of other driving situations. For example, the system can help identify road signs, traffic lights, and other important information that may be difficult to see in low light conditions.
Being an SUV, the Bentayga offers a variety of off-road capabilities, including the Bentley Dynamic Ride system, which allows you to tackle any terrain with ease.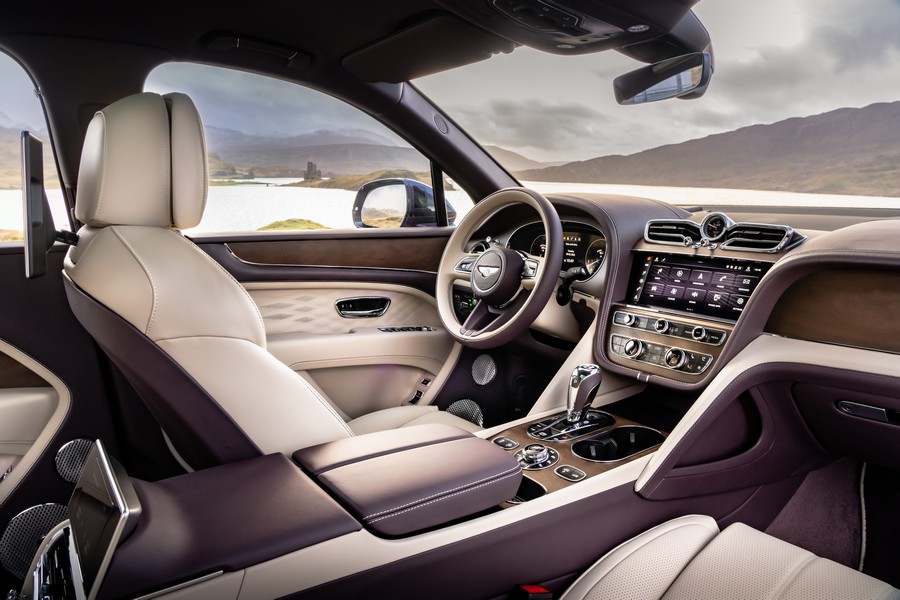 Overall, the Bentley Bentayga SUV is a true masterpiece of luxury and performance. It offers a level of customization and opulence that is unmatched in its class, and its advanced technology and driver assistance features make it a joy to drive. Whether you're cruising down the highway or tackling rough terrain, the Bentayga will exceed your expectations.
It's a perfect blend of luxury and performance, it's an SUV that's designed for the elite class, and it's no surprise that it's one of the most sought-after vehicles in the world. From the moment you lay eyes on it, to the moment you step inside, you know that you're in for a treat. The Bentayga is not only a car, it's an experience, and one that you'll never forget.