Deep in England, between Manchester and Birmingham, lies Crewe. This little town is the headquarters of Bentley Motor Cars, which among its many other accolades, is the official Supplier of vehicles to the English Royal Family.
Bentley Motors is the most sought-after luxury car brand in the world. Its Crewe headquarters is home to all of its operations, including design, R&D, engineering, Mulliner and production of the company's three model lines, Continental, Flying Spur, and Bentayga.
The combination of fine craftsmanship, using skills that have been handed down through generations, alongside engineering expertise and cutting-edge technology, is unique to UK luxury car brands such as Bentley. It is also an example of high-value British manufacturing at its best.
The Grand Tourer is the 3rd generation of Bentley's all-wheel-drive vehicle. 635 Horsepower catapult the luxury coupe, which weighs around 2.2 tons, from 0 to 100 km in 3.7 seconds with a maximum speed of 333 km per hour.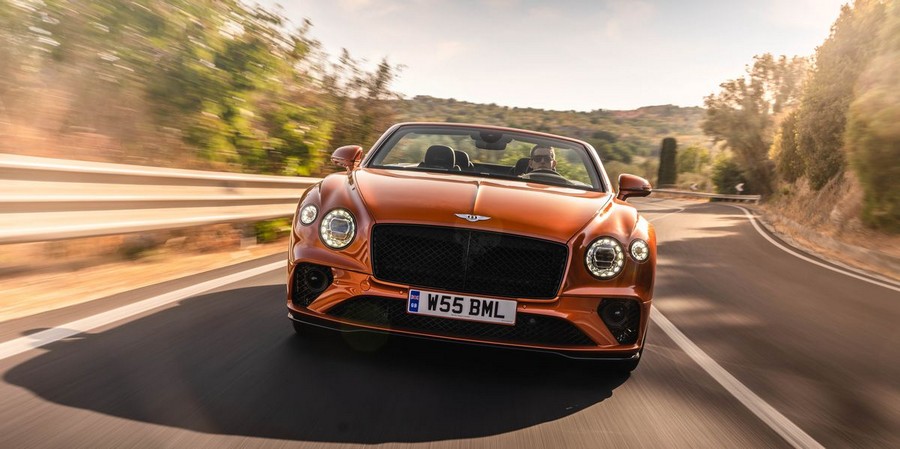 Thanks to Bentley Bangkok, I was given a Bentley Continental GT to drive for the day. I chose the Bangkok to Pattaya motorway for my hours of Bentley bliss, which allowed me to put the car thru its paces. It goes without saying that I have never made the drive as quickly or as pleasurably as I did when I was behind the wheel of the Continental GT. The car is preposterously fast, in a ludicrous way. When pressing down on the accelerator, you don't get a massive surge, instead, it's an immediacy, which took some getting used to.
The car has four driving modes, accessed thru a rotary controller in the cabin. Comfort mode optimises the drivetrain and chassis for luxurious cruising, while Sport ensures the car's power and handling are instantly responsive. Bentley mode provides the ultimate balance of both, while Custom gives you the freedom to save your own combination of settings.
When it comes to engines, you have your choice of the beefy W12 or the sportier V8. The W12 is undoubtedly the one to choose if you're buying a Bentley to revel in excess – it's the quieter of the two engines, comfortably the most powerful, and perhaps the one that suits the Continental's swagger best.
The car I drove had the V8, and I've been told it is the sportier option. The car's lighter at the front end, defter in corners and it makes more of a noise under heavy throttle loads.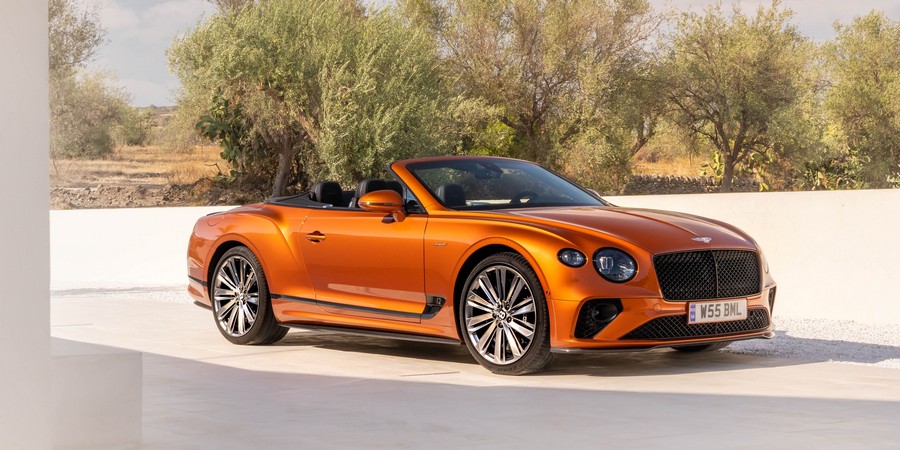 When it comes to interiors, both in quality of materials used and craftsmanship, Bentley is practically peerless, and the Continental GT is a prime example of its finest work. You can even get a new type of leather quilting called 'diamond in diamond', which results in an opulent look and incredible softness of touch. It took 18 months to develop this effect, and each diamond shape takes 712 stitches to create.
The central infotainment screen measures 12.3-inches and contains Apple CarPlay. It controls the multimedia system, sat-nav and so on. If all of this appears too futuristic, you can press a button on the dash to rotate the screen away into the dashboard, revealing a continuation of the dashboard veneer or three yacht-like dials displaying the temperature, a compass and a clock.
Laminated acoustic glass is used, giving a nine-decibel reduction in interior noise over the outgoing car. And the last Continental GT's cabin was already whisper quiet.
New for 2022 is the re-introduced Continental GT Speed, available in coupe or convertible. It's powered by a 650 horsepower version of the car's formidable W12 engine and has added updates to improve agility. Breathtaking levels of nimbleness are made possible by the introduction of Electronic All-Wheel Steering alongside Torque Vectoring by Electronic Limited Slip Differential (eLSD). These are combined with Bentley's Dynamic Ride electric active roll control system to give you the stability you need to tackle even the most dramatic corners.
Switch into Sport driving mode, and this GT's true character is unleashed. It is specially calibrated to ensure the engine responds incredibly rapidly to the driver's needs, by upshifting later when accelerating and downshifting earlier when decelerating, it delivers exhilaration. The transmission shifting is also lightning-fast – quicker than in any other Bentley – to further enhance that responsiveness.
Optional lightweight, high-performance Carbon Ceramic brakes offer incredible stopping power time and time again.
When configuring your Bentley, your options appear limitless. For example, their Front Seat Comfort Specification adds a suite of functions for driver and passenger enjoyment. Features include a multi-mode massager for the driver and passenger seats, adjustable side bolsters, electric headrests and heated armrests.
Another example is their Touring Specification which equips your Continental GT with every innovation you'll need on your unique and varied journeys. Active Lane Assist, Adaptive Cruise Control, Night Vision and a Head-Up Display ensure that every adventure is embarked on with the ease and safety you expect from a luxury grand tourer.
At Bentley, good is not good enough, and they stretch the boundaries. The finest woods, finest leathers and the finest veneers go into a Bentley. Knowing all of that made turning into the Bentley Bangkok parking lot that much harder, as the sun was setting as my day of Bentley bliss had come to an end.