Hybrid automobiles have been gaining in popularity since the moment they were introduced. Combining the cleaner energy of an electric motor with the lengthy driving distance of a gasoline engine allows hybrid cars and trucks to travel great distances at much lower fuel costs.
Hybrid automobiles are also environmentally friendly, creating less carbon dioxide going into the environment. Carbon dioxide is among the main reasons for climbing global warming.
Bentley Motors recently introduced their Flying Spur Hybrid. It's streamlined profile balances elegance with aerodynamic efficiency, while a long, flowing roofline evokes a sense of effortless power. With a 2.9 litre twin-turbocharged petrol engine and a powerful 103kW electric motor, the Flying Spur Hybrid offers effortless power on the open road alongside the ability to drive on electric power alone. Even without the petrol engine engaged, you can drive at motorway speeds.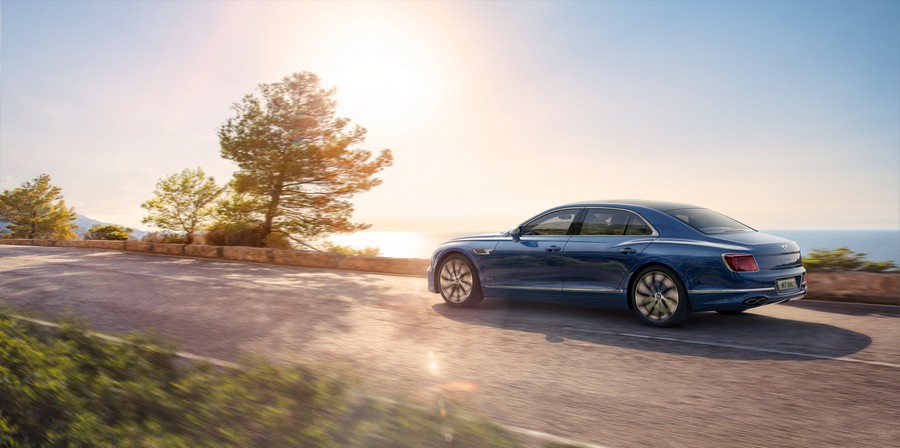 But this isn't just about responsible driving – it's about exhilaration too. Thanks to the additional torque delivered by the electric motor, acceleration is instant. The car surges forward with all the smooth, refined, power the world expects from a Bentley.
For passengers, the sensation is not unlike flying in a private jet. For the driver, meanwhile, the experience is invigorating – and the numbers are truly formidable: 0-60 mph in 4.1 seconds (0-100 km/h in 4.3 seconds) and a top speed of 177 mph (285 km/h).* The petrol engine has been optimised for efficiency as well as performance, helping to make this car the most environmentally friendly Flying Spur ever built. But make no mistake – this is a phenomenally powerful luxury sedan.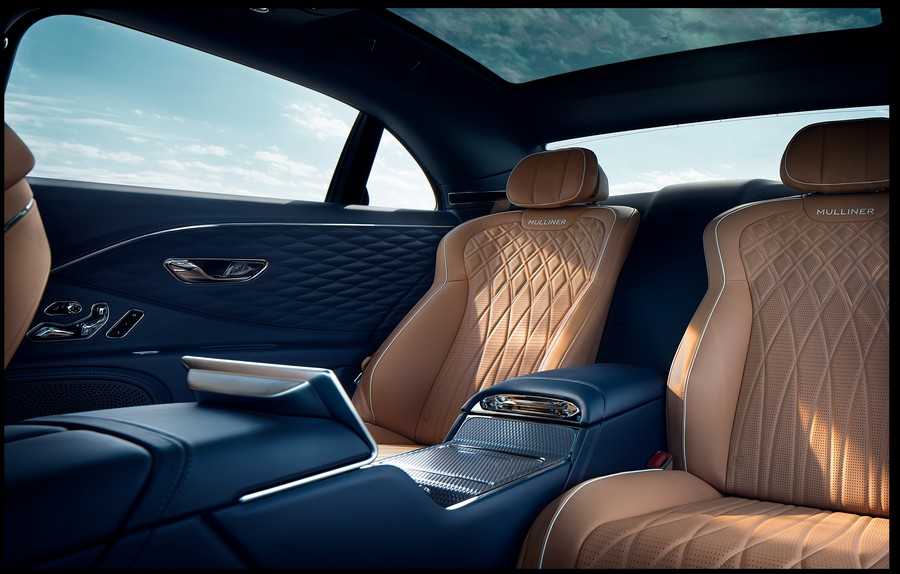 The most advanced Flying Spur ever built, it is a showcase of Bentley technology and a real step forward in luxury hybrid cars. Its combination of petrol and electric power means it can offer three driving modes. EV Drive mode allows you to make short journeys on electric power alone. Hybrid mode enables the car to toggle between the petrol engine and electric power, to make your journey as simple as possible. In this mode, the car's smart navigation system can run in Predictive E-Mode. This does more than simply set out the most direct route. It autonomously adjusts the balance between petrol and electric power throughout your journey, to minimise emissions. It looks at route distance, battery levels, speed limits, number of junctions and likely levels of traffic congestion, then works out which parts of the journey should be powered by the engine and which can rely on the electric motor. The third option is Hold mode, which strikes a different balance. Here, the car relies mainly on its petrol engine with some electric propulsion, balanced by regenerative braking to recoup battery power for when you really need it.

The My Bentley app includes features to make life with your Flying Spur Hybrid even easier. It enables you to check remotely how much battery charge remains at any time. You can access statistics on your journeys and even control the car's interior comfort systems remotely. For example, you can programme the car to begin charging before you need to drive it. You can even pre-heat (or pre-cool) the cabin to an optimum temperature, before you get in. And of course, you are not limited to performing these functions on your phone. Every feature can be accessed using the central touchscreen in the dash.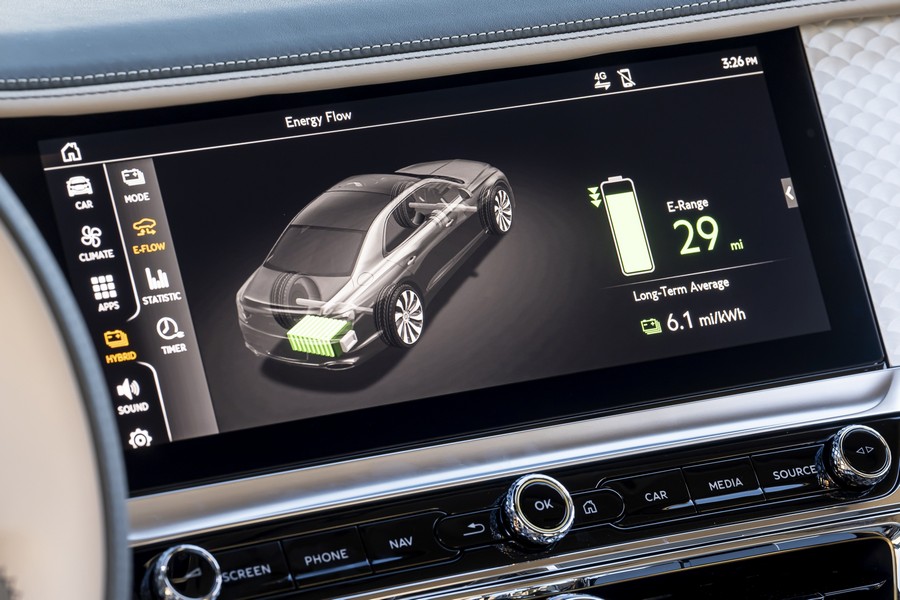 The 12.3" central touchscreen can be divided into two or three separate windows if desired, and fully customised to prioritise information that is important to both the driver and front passenger.
In the digital instrument display behind the steering wheel, the car features elegant new graphics. You can choose whether to view the dials in Classic or Expanded mode – the latter offering a wider view of the navigation map, in addition to the view on the central touchscreen.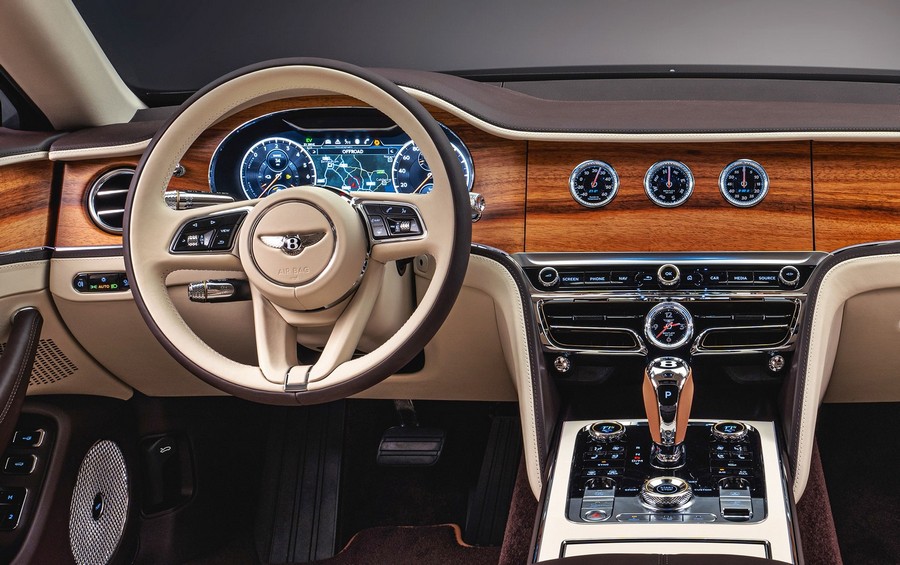 While the new Bentley Rear Entertainment system, with two high-definition 10.1" screens, offers rear passengers even greater levels of entertainment and immersion. You can now access and enjoy content from a wide range of your subscriptions, streamed directly from your personal mobile device.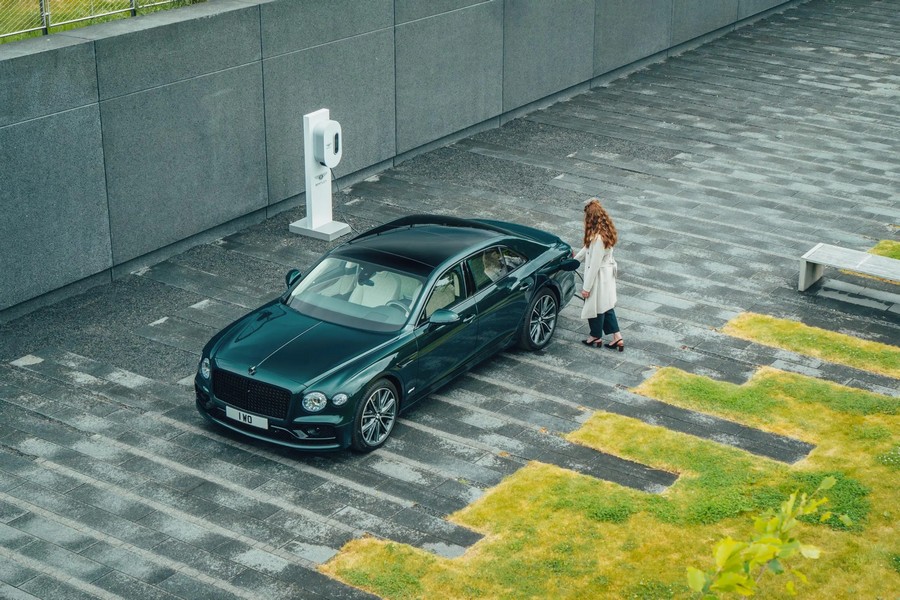 Thanks to the quiet operation of the electric motor, travelling inside the car is a near-silent experience – until the time is right to switch into Sport mode and put your foot down. Only then will you notice an unmistakable exhaust note arising from the car's quad oval tailpipes, as it surges forward on an effortless wave of electric and petrol power.
Crafted by hand at the factory in Crewe, the finish is everything you'd expect from a Bentley hybrid: in a word, unrivalled. Beautifully crafted veneers come together with the hide colours of your choice, in a cabin where space and light are simply more abundant than they are in lesser cars. The entire interior is crafted by hand, reflecting Bentley's peerless attention to detail – so whether you sit behind the wheel or behind the driver, every journey is truly luxurious.
When you commission your Flying Spur Hybrid, you can choose from a standard palette of seven paint colours. But that's just the beginning. There is also the option to choose from Bentley's extended range, giving you access to a further 80 paint colours. If you still don't see the shade you are looking for, you can opt for a bespoke colour-matched paint from Mulliner, Bentley's personal commissioning division.
To pave the way for its future design direction, Bentley has created a limited edition car that showcases the very latest in sustainable craft. The Flying Spur Hybrid Odyssean Edition features a raft of unique styling and materials inspired by Bentley's vision for the years ahead.
Before you even get into the car, you will notice the painted Pale Brodgar accents on the brightware, lower bodywork and the 21" ten twin-spoke wheels. Odyssean Edition badges on the 'D' pillar identify it to admiring onlookers, while the unique treadplates do the same for those lucky enough to step inside.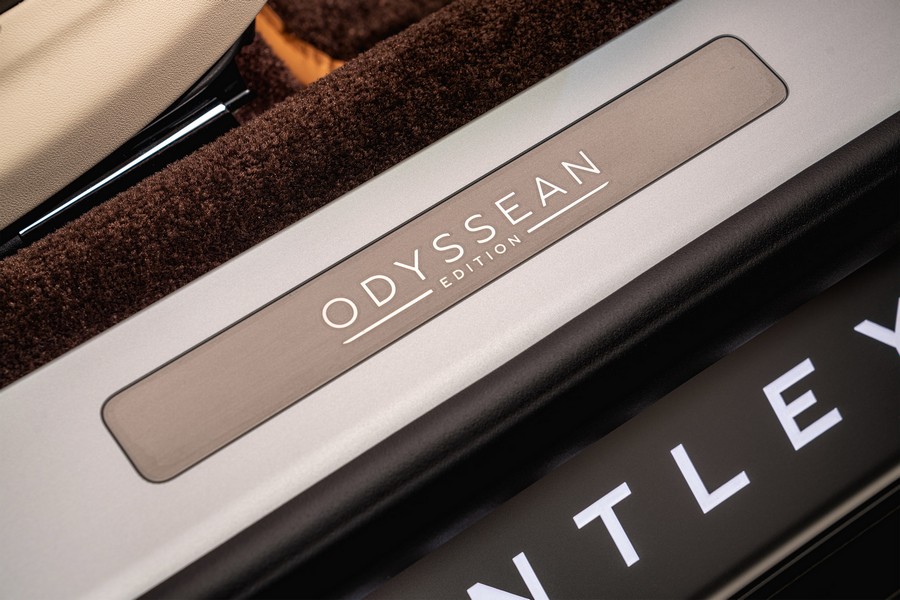 Bentley has been producing outstanding, technology driven, motorcars since W.O Bentley first founded his company back in 1919. As a brand, they are constantly forward driven, as seen with the launch of their Bentley Flying Spur Hybrid.