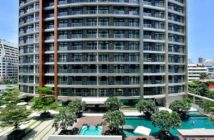 In the competitive world of serviced apartments, there are few as well equipped and rounded as this month's feature of Let's Stay. It combines modernity and accessibility with beauty and convenience, all for the stay of any person to be a marvelous one. For this edition of the HOT Magazine, we look at the remarkable AETAS Residence in the heart of Bangkok and everything it can offer a holiday maker, a businessman or anything in between.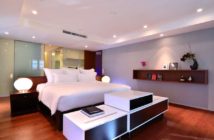 The AETAS Residence offers a large array of different rooms depending on the needs of residents. The standard Studio Suite is perfect if you're travelling alone or with a companion, measuring a cosy 45 square metres and boasting of a balcony with sights, it is equipped with state of the art facilities and includes wireless internet, an IP Phone, a work station and ergonomic chairs as well as entertainment amenities such as an LCD television.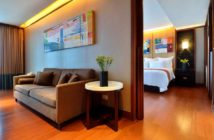 The One Bedroom Suite is more suited to a couple, as it is equipped with a king size bed and an ample entry hall and living room. Spacious at 85 square metres and decorated with contemporary furniture and art, it is one of the more upscale options to take if you're ever on a holiday or a trip with your spouse.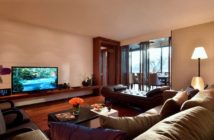 The Two Bedroom Suite is much more apt for a family with children, as its spacious interior and double sleeping space allows for a much more comfortable stay if you ever travel with children. With large bathrooms and facilities such as a rain shower and a bathtub. Need a kitchenette? Do your clothes need washing? This has the latter and both a washing machine and a drier.
Next comes the Three Bedroom Suite. Much to the at 169 square meters, it dwarfs its two bedroom counterpart, making this ideal for the stay of extended family.
The four-bedroom suite, at its 315 square metres is in itself a fantastic option for vacationing with an entire family or for those who enjoy extended spaces. Have guests over? Not a problem if you're a family with a spare room.
Lastly we look at the Penthouse Duplex Suite, which at its 440 square metres is a true state of the art facility. An outdoor whirlpool, large living room and dining room, spacious king sized beds and every amenity in the other rooms makes this the ultimate option for someone living or on vacation with numerous kin.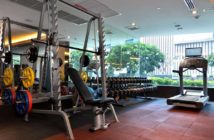 The AETAS Residence features the Energy Fitness Centre, which boasts of a significant array of facilities to keep up to date with you fitness demands. From treadmills and dumbbells to exercise bikes, those in for a light to medium workout experience will be duly satisfied.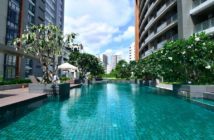 The swimming pool is one of the highlights of the AETAS Residence. Salt-chlorinated and located by a breezy spot before the gaze of comfortable parasols, the exoticism of the frangipani trees grant the guest a truly relaxing experience.
Two restaurants can be found at the AETAS Residence. The first is the Z Restaurant. Mainly serving as a breakfast location, it serves a large array of both Thai and western food using fresh and naturally sourced ingredients.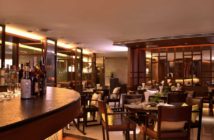 Urbis Café is the other pick. It ranges from pastry and bakery options to deliciously prepared salads and canapes, not to mention a selection of desserts ideal for the sweetest of teeth. Need a coffee? Urbis is definitely the place to savour it, especially if you're working late between 18:00 and 20:00 and need a kick, as bakery items to be had with it half in price during those times.
The AETAS Residence can be easily accessed through Ploen Chit station of the BTS Sky train's Exit 4, from where it is situated at a mere ten minute walk. AETAS Residence also offers a free shuttle to the Ploenchit BTS running every 15 minutes.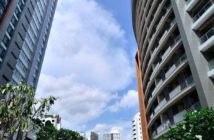 As a whole, the AETAS Residence is an incredibly versatile and convenient serviced apartment, allowing those on holiday, those on an important business trip or those looking for an extended stay to have the most rewarding experience possible. Whether it is by unwinding by the pool at the end of a busy day or taking advantage of the fitness centre facilities and amenities available in the rooms, the AETAS Residence is definitely one of the better options to consider the next time you seek to book a good stay somewhere. If you haven't stayed in a serviced apartment before, it's a great option and one you should experience. It offers all of the amenities of a hotel but with a larger living area and a useable kitchen with full sized refrigerator.
AETAS Residence
51 Soi Ruamrudee, Phloenchit Road,
Lumpini Pathumwan, Bangkok
+662 618 9388
reservationatr@aetashotels.com
www.residence.aetashotels.com