Wine is one of those things that can seem intimidating. With all the fancy jargon, the different types of grapes, and the various regions where wine is produced, it's no wonder that some people might feel overwhelmed. And it's also what makes people so impressed when they see someone able to accurately identify a wine during a blind tasting. But like every skill it can be practiced and there are a few tips to help you along the way.
Start with the basics
If you're new to blind tasting, start with the basics. Focus on identifying the major characteristics of the wine, such as the color, aroma, and taste. Use it to try to guess the grape varietal. Once you're comfortable with those, you can start focusing on more specific characteristics, such as the vintage or the region where the wine was produced.
Use your eyes
It might seem counter intuitive to use your eyes in a blind tasting. But unless this is a formal event using opaque bottles and glasses the chances are that you will be able to pick up a few clues from the shape of the bottle or the capsule. For example, a white wine in a tall thin bottle will give you some indicators on the possible grapes that were used to make it. A screw cap or a wax cap wine might help you narrowing down as well. Some people might call it cheating, others might call it bringing some education into the guessing process. As for my opinion the responsibility falls into the person who prepared the blind tasting; if you prepare it loosely you can't blame the taster to exploit it.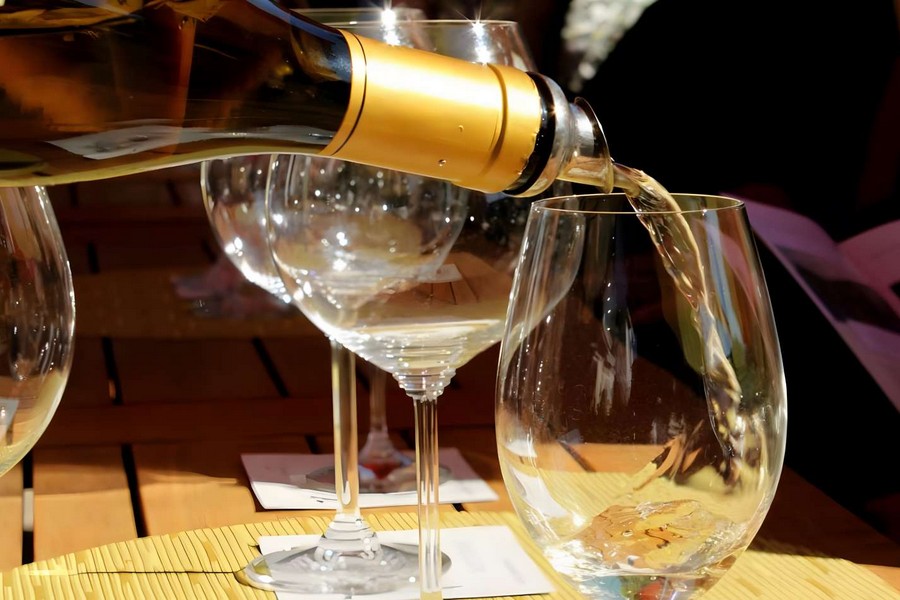 Proceed by elimination
While it might be possible to pick up a very distinctive characteristic of a wine (such as petroleum smell for a Riesling) the chances are that you will proceed by elimination along the way. By determining on the eyes, nose and palate what a wine most likely will not be then you will narrow it down sufficiently to make a final decision.
Use a methodology
There are a few methods used to identify a wine. The WSET teaches its systematic approach to wine tasting which evaluates a wine following the principles of sight, nose, palate and conclusion. There is also the FAST methodology, a systematic approach used in blind wine tasting to evaluate a wine. FAST is an acronym for:
F – Appearance (color, clarity, intensity)
A – Aroma (intensity, complexity, quality)
S – Structure (body, tannins, acidity, alcohol)
T – Taste (flavors, balance, length)
By using the FAST method, tasters can evaluate a wine objectively, without being influenced by preconceived notions about the wine's origin, price, or reputation.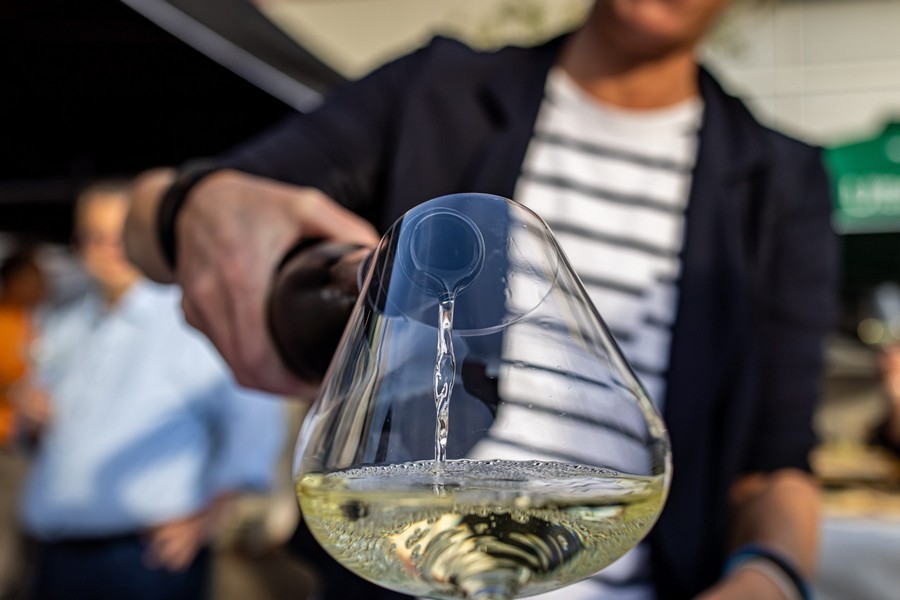 Practice, Practice, Practice
Like anything, practice makes perfect. Blind taste as often as possible, even if it's just with a couple of friends or family members. You can also join a wine club or attend tastings to get more exposure to different wines. You can follow our Facebook page to get informed of the next wine tasting.
Take Notes
Take notes on each wine you taste, including the grape variety, region, and vintage. Write down your impressions of the wine's appearance, aroma, flavor, and texture. This will help you identify patterns and recognize the characteristics of different wines.
Don't Be Afraid to Ask for Help
If you're struggling to identify a wine's characteristics, don't be afraid to ask for help. Your friends, local dealer or sommelier can provide insight and help you improve your tasting skills.
It's ok to be wrong
You remember that guy that impressed you by guessing a wine accurately. Well, guess what, that guy has been wrong more often than he was correct. And that is ok. Unless you are a top-level sommelier, you are only competing with yourself. Blind tasting can be a fun and rewarding experience, but it's important to approach it with an open mind and a willingness to learn. Don't take it too seriously – after all, wine is meant to be enjoyed!
About the Author
Thierry Berno is the Branch Manager
for Italasia Hua Hin. His love of wine
began in South Korea, mentored by
Kwak Dong Young, the first Korean
recipient of the French BP sommelier,
and legendary chef Pierre Gagnaire
whose passion inspired him.
To learn more or to visit Italasia
Hua Hin, call 063 535 2590, or email,
br-huahin@italasiagroup.com.