Central Vietnam is rapidly emerging as a golf destination that captures the hearts of avid golfers and luxury seekers alike. With a collection of world-class courses and an array of stunning accommodations, the Vietnam Golf Coast (VGC) clubs invite visitors to indulge in unforgettable stay-and-play experiences. From the renowned Laguna Golf Lăng Cô, designed by Sir Nick Faldo, to the picturesque Ba Na Hills Golf Club, created by Ryder Cup captain Luke Donald, the region boasts some of Asia's top-ranked courses. Complemented by accommodations that rival the best in Vietnam, Central Vietnam offers an unparalleled golfing getaway.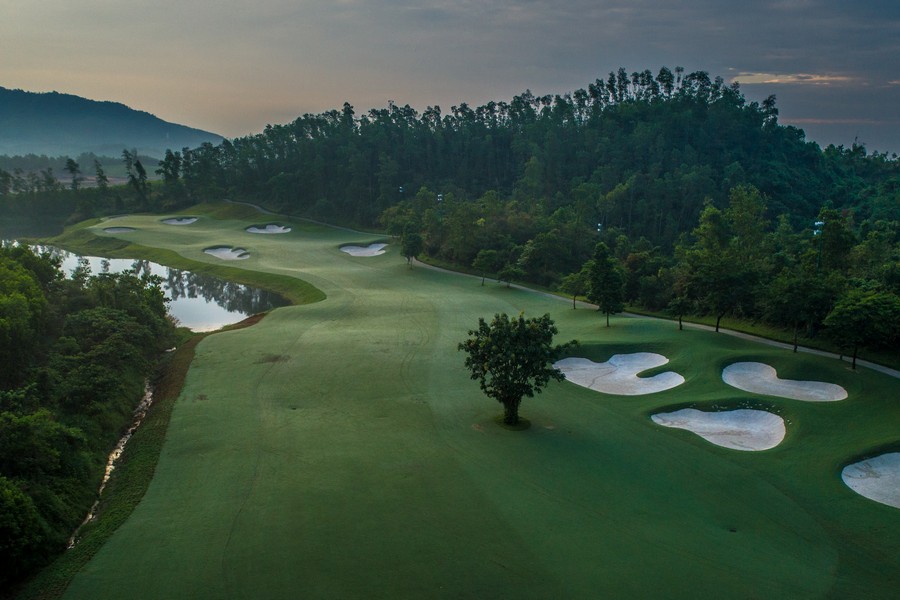 Central Vietnam owes its rise as an esteemed golf destination to a combination of factors, as explained by Adam Calver, Director of Golf & Destination Marketing at Laguna Lăng Cô, a leading force in the VGC. "We have not only gathered an impressive collection of championship courses, but we are also fortunate to offer a wide range of accommodations to suit various budgets and preferences," he affirms.
Nestled within Laguna Lăng Cô, the Sir Nick Faldo Signature Design course enjoys an exceptional setting, surrounded by award-winning properties such as Banyan Tree Lăng Cô, Angsana Lăng Cô, and the luxurious Laguna Parkside Residences. This stunning selection of accommodations lines the 18th fairway, creating an idyllic backdrop for a memorable golf vacation. The "Dream Golf Vacation" package, featuring the Laguna Parkside Residences, entices guests with attractive discounts for a stay-and-play experience.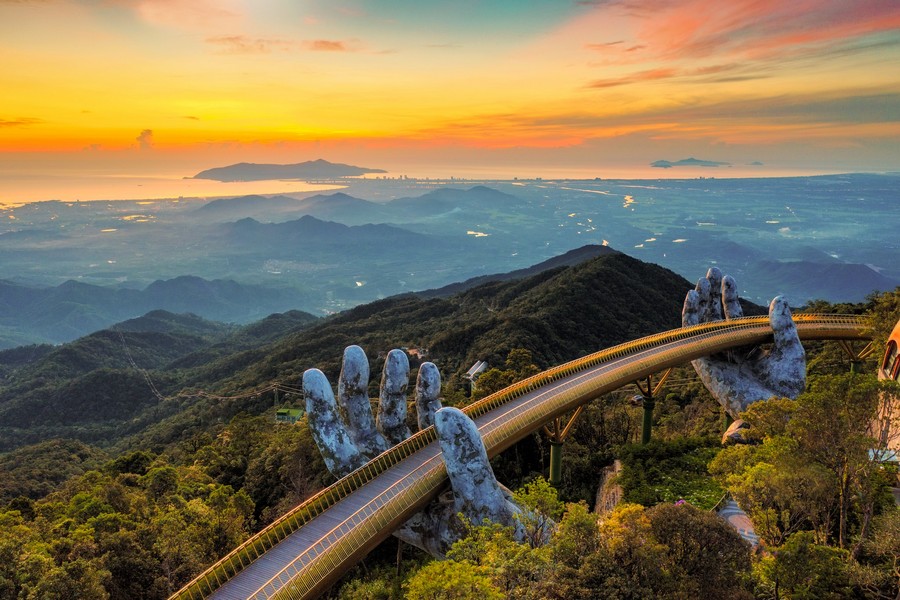 Heading south from Lang Co, travelers will discover a plethora of enticing resorts and hotels in and around Danang, providing the perfect retreat for golfers and their families. A short distance from Ba Na Hills Golf Club lies the Mercure French Village Ba Na Hills, situated within the Sun World Ba Na Hills complex. This charming property offers a cool sanctuary amidst the hills, with convenient access to the Luke Donald-designed course. Another appealing option nearby is the Premier Village Danang, a beachfront haven boasting ultra-modern villas that serve as a true home away from home.
In the heart of Danang, overlooking the iconic Han River, the Novotel Danang Premier Hotel welcomes guests to a prime location in the city center. For those seeking secluded luxury, the Intercontinental Danang Sun Peninsula Resort, designed by acclaimed architect Bill Bensley, awaits on the Son Tra Peninsula. This remarkable resort captivates with its breathtaking views and unrivaled tranquility.
Central Vietnam not only offers exceptional golfing experiences but also presents an array of attractions to explore. Immerse yourself in the historic charm of Hoi An, a UNESCO World Heritage site, or marvel at the iconic Golden Bridge at Sun World Ba Na Hills—a 150-meter-long pedestrian bridge that has become one of Asia's most photographed landmarks.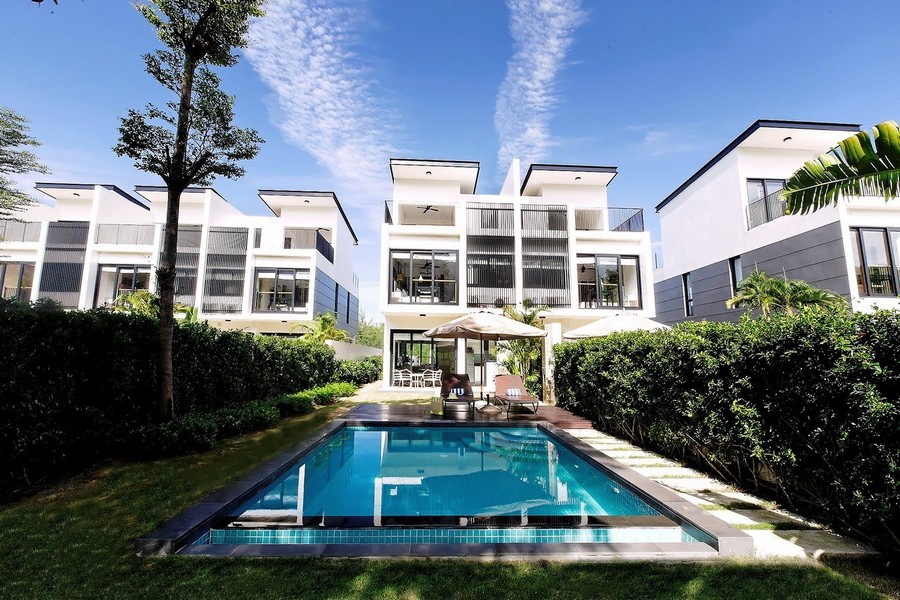 Gary Dixon, general manager at Ba Na Hills Golf Club, emphasizes that Central Vietnam caters to every golfer's preferences with its diverse range of stay-and-play combinations. Luxury resorts and family-friendly accommodations beautifully complement the region's golf courses and off-course attractions, solidifying Central Vietnam as a world-class golfing hub.
Central Vietnam beckons golf enthusiasts and discerning travelers with a unique blend of top-ranked golf courses, opulent accommodations, and awe-inspiring attractions. The region's commitment to providing unforgettable stay-and-play packages ensures an exceptional golfing vacation that caters to every desire. Immerse yourself in the rich heritage of Vietnam, soak up the sun on pristine beaches, and revel in the luxurious offerings of world-class resorts. Central Vietnam has become a golfing paradise that seamlessly combines the joy of the game with the allure of a truly unforgettable holiday.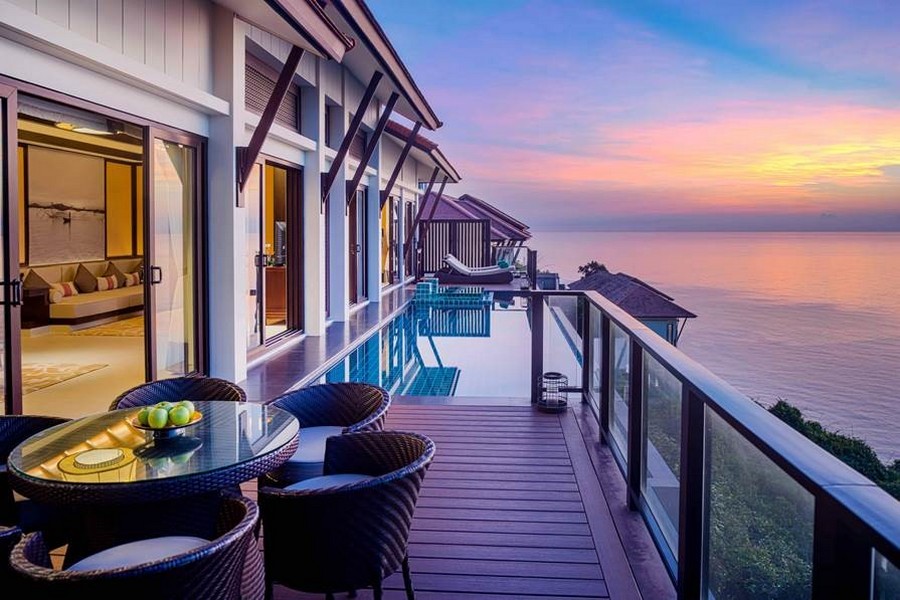 With its stunning golf courses, luxurious accommodations, and captivating attractions, Central Vietnam has solidified its position as a premier golfing destination in Asia. From the acclaimed Laguna Golf Lăng Cô to the picturesque Ba Na Hills Golf Club, the region offers a diverse range of world-class layouts that will delight golf enthusiasts of all levels. Moreover, the ease of travel is another advantage for visitors. Flying into Danang from Bangkok's International Airport is a breeze, with frequent flights, ensuring a seamless journey to this golfer's paradise. Whether you're seeking a memorable golf getaway or a luxurious vacation, Central Vietnam has it all, promising an unforgettable experience that combines the thrill of the game with the region's rich cultural heritage and natural beauty.