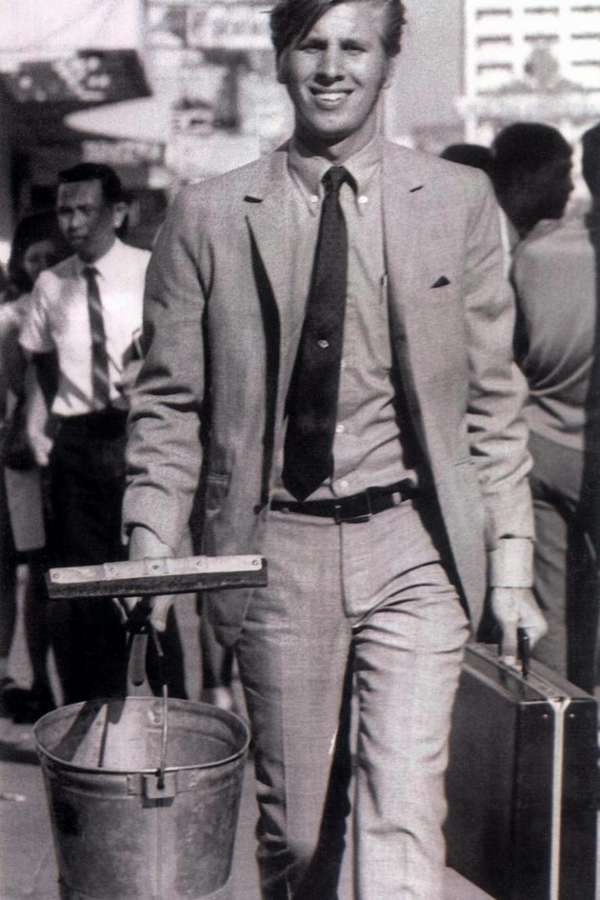 Bill Heinecke is a business legend. Heinecke moved to Bangkok in 1963 at age 14 with his family, having previously lived in Japan, Hong Kong and Malaysia. Bill attended the International School in Bangkok but was more interested in go-karting than studying. He approached the editor of the now defunct Bangkok World asking if he could write a column on go-karts. The editor agreed on one condition, young Bill had to also sell advertising for the newspaper. He was paid a commission and within months he was making more money than the newspaper's full-time sales staff. At the age 17 he was promoted to advertising manager of the paper.
After completing high school, young Bill borrowed $1,200 USD's from a money lender and used the money to buy rags, mops and buckets. He then set about getting contracts to clean commercial office buildings in Bangkok. In 1967 he founded Minor Holdings. "Minor" being a nod to his youth.
Fast forward 50 years and from that $1,200 USD's borrowed, Bill, now a billionaire, has built MINOR International (MINT), into a global powerhouse with yearly revenue of over $1.6 Billion USD's and a market cap of over $5.3 Billion, employing more than 64,000 people.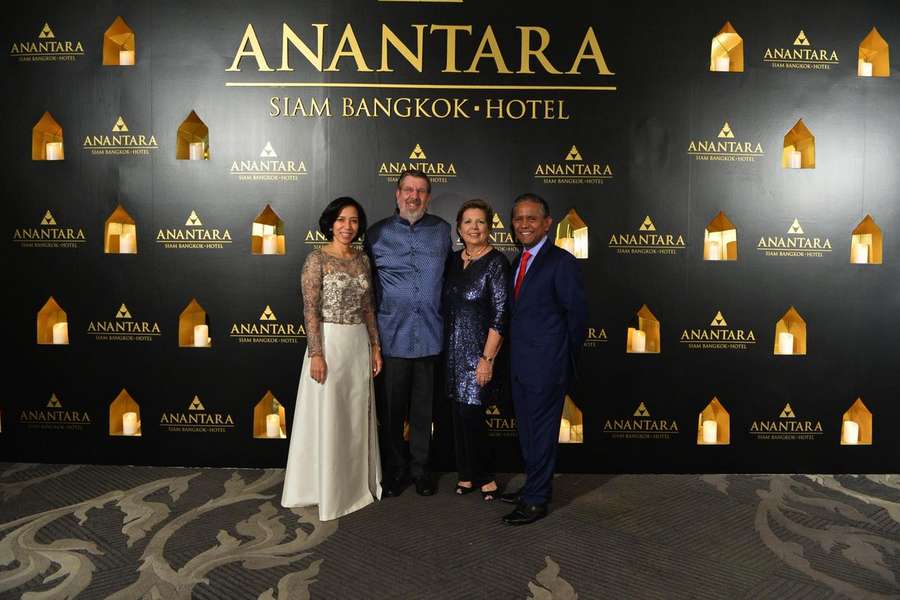 MINT is a hotel owner, operator and investor with a portfolio of over 155 hotels and serviced suites under the Anantara, AVANI, Oaks, Tivoli, Elewana, JW Marriott, Four Seasons, St. Regis, Radisson Blu and Minor International brands in 24 countries across Asia Pacific, the Middle East, Africa, the Indian Ocean, Europe and South America.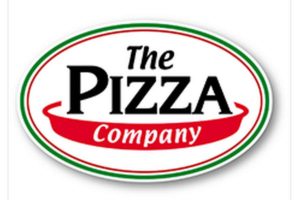 In 1980 Bill introduced pizza to Asians. Experts predicted that Asian's would never take to the Western faire but Bill added local ingredients and quickly became Asia's pizza king. He initially franchised for Pizza Hut but when the parent company tried to restrict his other restaurant franchise efforts Bill struck off on his own and started Pizza Company. Pizza Company quickly went on to dominate the pizza business in Thailand. An entrepreneur at heart, Bill spied a related opportunity and moved into dairy production, churning out cheese to top all those pies with an annual production of over 1,000 tons of mozzarella for his Thailand Pizza parlors alone.
Bill took out other franchises and purchased businesses growing MINT into one of Asia's largest restaurant companies with over 2,000 outlets operating in 19 countries under The Pizza Company, Swensen's, Sizzler, Dairy Queen, Burger King, The Coffee Club, Thai Express, BreadTalk, Ribs & Rumps and Riverside brands. In addition it operates several food manufacturing facilities.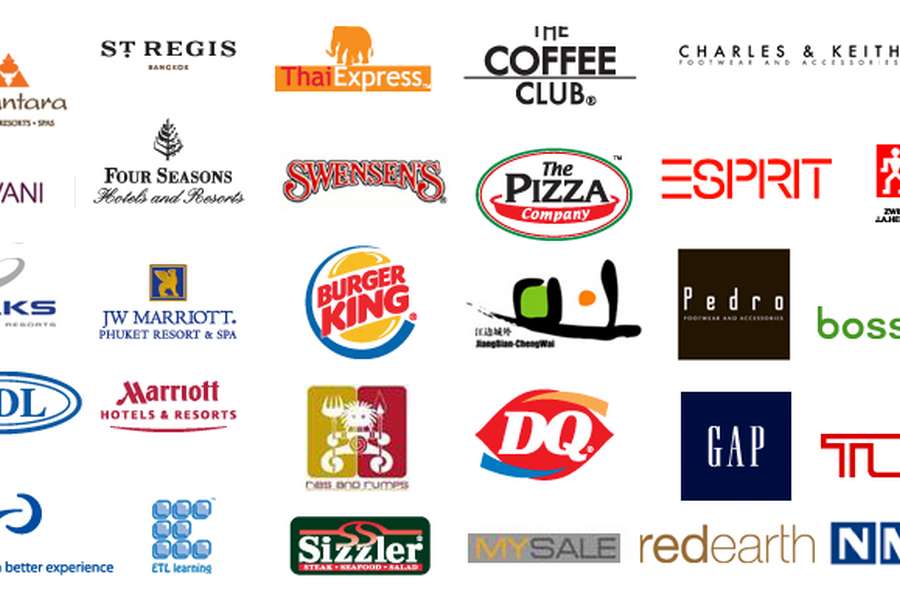 Additionally, MINT is one of Thailand's largest distributors of lifestyle brands focusing primarily on fashion and household products. With over 300 locations its brands include Gap, Banana Republic, Brooks Brothers, Esprit, Bossini, Charles & Keith, Pedro, Etam, Radley, Anello, Zwilling J.A. Henckels, Joseph Joseph and ETL Learning. MINT also operates the bemynt online shopping website and is a contract manufacturer of household products, with its own manufacturing plant.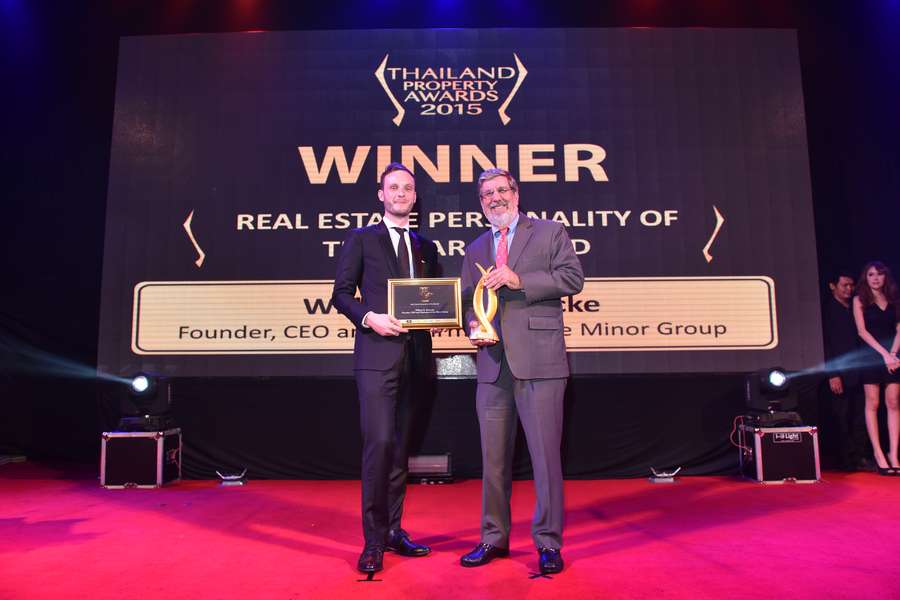 Other businesses in Bill's empire include MJETS, Thailand's largest jet charter provider as well as a large property development business building residential and commercial properties. In 2015 Bill was honored with the "Real Estate Personality of the Decade Award" by the editors of Property Report Magazine at their annual Thailand Property Awards gala dinner. The award was given for being "Consistently influential and instrumental over the past decade in not only shaping Thai real estate, but also promoting Thai brands in the global arena,"
Bill became a naturalized Thai citizen in 1991. In addition to being an entrepreneurial businessman he is a jet pilot & race car driver. He is also a published author having written "The Entrepreneur: 25 Golden Rules For the Global Business Manager."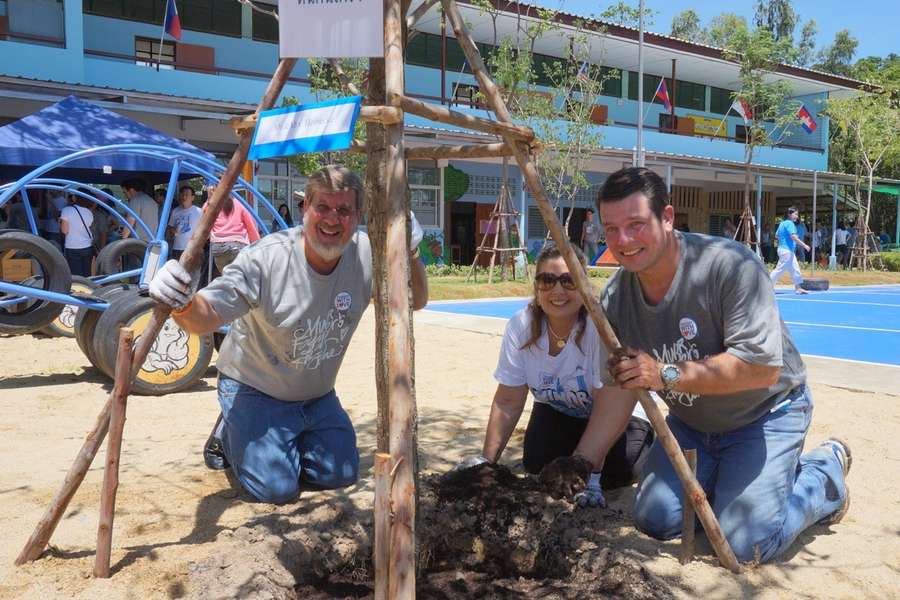 Bill married his high school sweetheart Kathy in 1968 and they have two sons, John and David. According to Kathy "Bill and I feel very strongly about giving back to the people and country of Thailand who have been so good to us. Our primary charity is the Roy E. Heinecke Scholarship Fund, which was set up in the name of Bill's father. The foundation so far has provided education to over 850 under-privileged children from nursery school to the University level"
Another way Bill and Kathy give back is through their Founder's Day program. On Bill's birthday, June 4th, all the different divisions of the company, including international divisions make it a charity day or take on a charity project.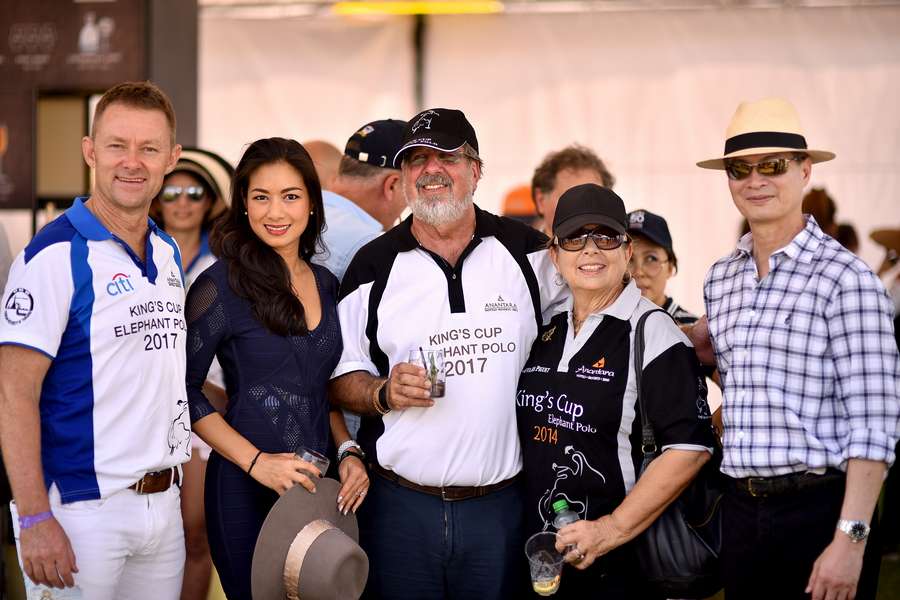 The Heinecke's are also well known for their yearly Anantara King's Cup Elephant Polo Tournament. Now in its sixteenth year, the festival has become one of the biggest charitable events in Southeast Asia with over US$1.5 million (BHT 50 million) raised and donated to projects that better the lives of Thailand's wild and domesticated elephant population. Next year's King's Cup takes place from March 8th – 11th by the banks of Bangkok's Chao Phraya River next door to the Anantara's Riverside Hotel.
Russ Downing, Managing Director of HOT Hua Hin Property, recently had the delightful pleasure of visiting with Bill at his Bangkok penthouse to discuss his amazing life and business career and shares that conversation here.
RD: Bill, I once asked your wife Kathy how you stay on top of all the businesses you have, while at the same time constantly expanding your empire? She said it was due to the many good people you have working with you. Watching you accept the Thailand Property Award's Real Estate Personality of the Decade two years ago, your speech was all about the talent you had at Minor and recognizing their efforts, not yours. Do you feel that your ability to lead people was a God given talent or was it something you had to learn and nurture?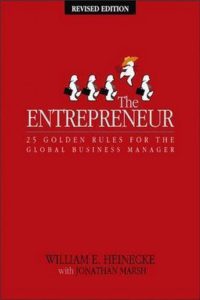 BH: I believe I have had an entrepreneurial spirit since a very young age, but I also believe that leaders are made not born. I like to lead by example and by making sure to always hire people smarter than me! This has grown organically through the necessity of building a number of business from scratch, at the same time. That being said, entrepreneurship is an ever-evolving passion of mine. A few years ago, I published a book called The Entrepreneur, which has since been reprinted and translated into many languages, to share some insights into the key lessons I have learnt over the years.
RD: You are a man who wears many hats. Wearing your property developer hat, you've built luxury residential projects such as The Estates Koh Samui, The Residences at Four Seasons Chiang Mai, The Residences by Anantara Layan Phuket and The Residences at St. Regis in Bangkok. Do you have any new luxury residential developments currently underway or planned and is building things something you enjoy doing?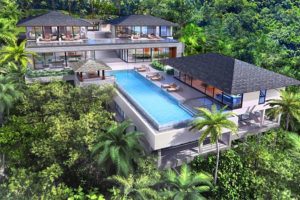 BH: Absolutely. I'm really excited about the three new projects we are currently working on in Phuket, Bangkok and Bali. One of which is our luxury residential project called "Avadina Hills by Anantara" will be located on a 99 rai plot of land adjacent to the existing Anantara Layan Phuket Resort and The Residences by Anantara, Layan. This will consist of 16 luxury villas for sale and the first phase will be ready in 2018. With a total value of over 9 billion THB these projects are an important factor in our commitment to the development of Phuket as the number one regional destination for discerning travellers.
RD: You were quoted in an interview saying, "Being structured about my day, setting clear and realistic goals has definitely helped me to manage and develop the Minor Group from a small advertising agency and office cleaning company, to a public corporation that employs over 12,000 people". That quote was obviously quite a while ago since you now employ over 64,000. Do you still feel the same way about setting goals and do you continue to do it daily?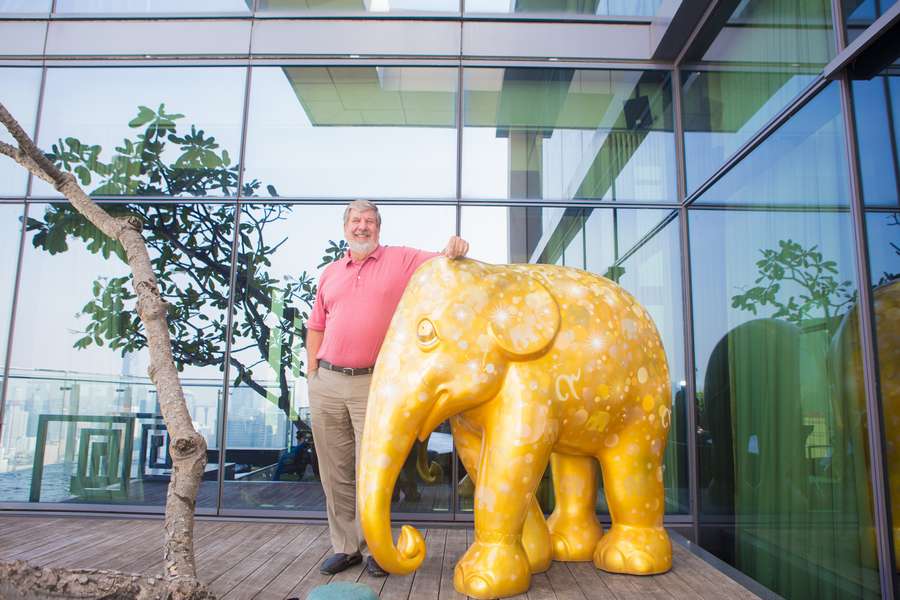 BH: Great discipline is needed to extract the most out of each day, week, weekend and month. A good routine is a sound place to start. In terms of goals, the key is to look at things in the context of a very small idea. If it works, it's easier to expand and grow. But you must first be successful. To build a wall, you start with the first brick and then carefully add more bricks. Sometimes you can't visualize how big a wall you are building. If I had visualized the wall that is our group today, I wouldn't have known where to begin. I don't think too far ahead. I feel sometimes that if you think too far ahead then you get caught up in the planning rather than the doing.
RD: It's been reported that Warren Buffet reads five to six hours a day, everything from daily newspapers to annual reports. Is reading a significant part of your day and can you walk us thru what an average business day is like for you from start to finish?
BH: I wake every day at 7am and am in the car reading the Asian Wall Street Journal and two other local newspapers by 7:45am. I feel out of the loop if I don't know what's going on in Thailand, Asia and the world by the time I'm at my desk each morning. I also read the Asian Financial Times and Time as well as numerous other trade publications to keep up to date about the market and any news which may impact my businesses. At work I may take up to 50 calls every day and send over 100 emails. By 7:30pm my driver will be taking me home for dinner with Kathy and I use that time to finish off any other projects. Email and using a Dictaphone have become crucial tools to ensure that everything gets seen to. I also make a point of speaking directly to each of my key executives at least once a day.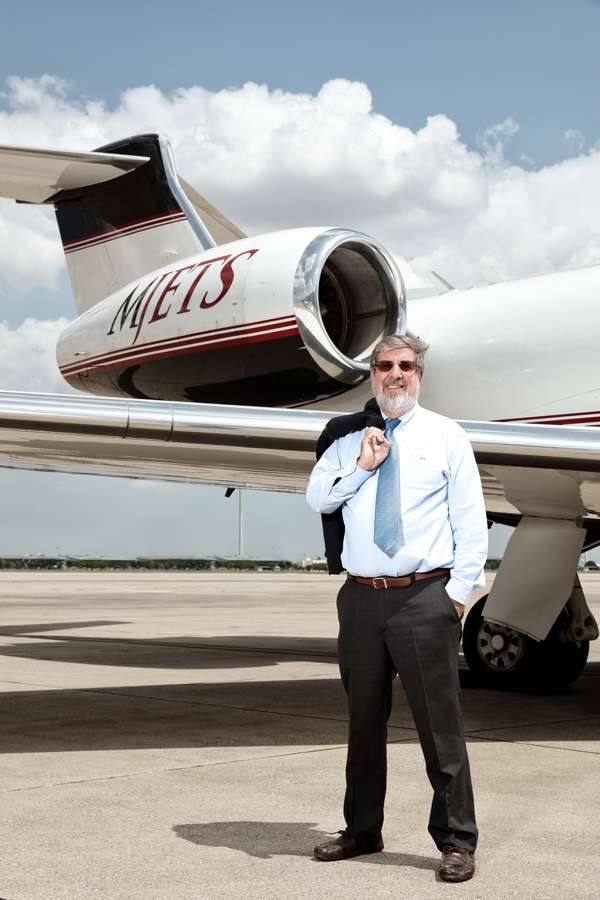 RD: You founded MJETS, a jet charter company, in the late 90's and have grown it to be the number one Jet Charter company in the Kingdom. You currently have ten jets in your stable including two Gulfstream's and three Cessna jets including the Citation X, the fastest non-military aircraft available. How much has having your own fleet of jets helped to fuel your company's expansion globally and when was the last time you flew commercial?
BH: Travelling on our private jets has helped shortened our executives' much valued time and allowed more flexibility to be able to travel at a short notice or to take off at a convenient time for us. It definitely helps with our businesses which is now global. I do fly commercial at times – for example to the US or Europe.
RD: You've been quoted as saying that the number one quality you look for in all your staff is passion. A few months back we had the pleasure of interviewing New York Times Best Selling Author Janet Attwood who wrote the Passion Test. She works with such luminaries as the Dalai Lama, Sir Richard Branson, Stephen Covey, Nobel Laureate F. W. deKlerk amongst many others. I asked her what she gleaned from spending time with them. She said that these giants had trained their minds to consistently choose in favor of the things that have the greatest meaning for them and they don't put their attention on limiting beliefs. Because of this, they are powerful beyond measure. And by just being who they are they teach others how to be more fearless and resolute in following their dreams and passions. Firstly, did you ever have limiting beliefs and would you say "passion" is the driving force behind Minor's success?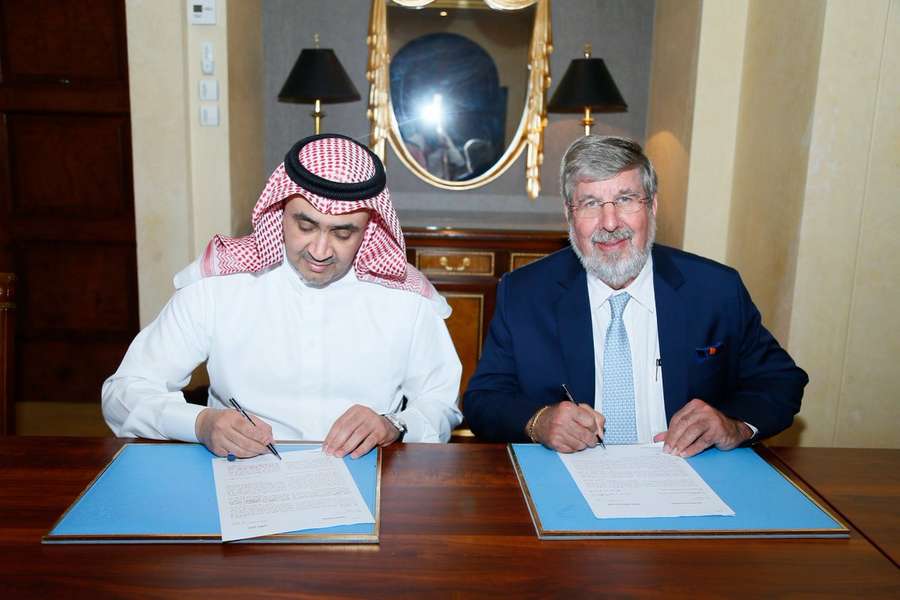 BH: If you don't enjoy your work, you won't invest the time and energy needed to make it a success. I don't know of any successful entrepreneurs who consider their work boring. Never work for just money or power, it won't satisfy your soul. Believe in your business more than anyone else. In the early days, I was able to overcome most of my shortcomings through the sheer passion and enthusiasm I brought to my work. If you're passionate about what you do, you'll feel as if you never worked a day in your life! I always believe that things can get done one way or another and so I 'drive' my people to achieve our goals. This is one of the reasons why we have a 'drive-culture' at Minor.
RD: Your mother Connie once told me that the way you decompress is by going on road trips, driving one of your many classic cars that you have spread around the world. How many cars do you own currently, do you have a favorite and what country is it in?
BH: Yes, correct. I have around 33 cars in Europe and USA. My favorite is an LwB Ferrari California Spyder, 1956.
RD: As a follow up, do you still own Clint Eastwood's Ferrari and are there any cars that you are currently pursuing?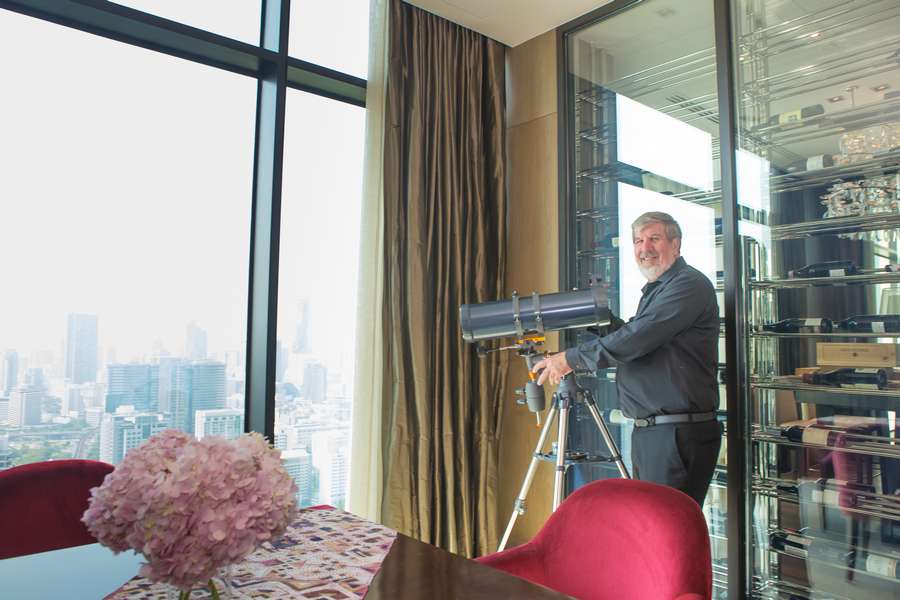 BH: A collector will always keep one eye open for any reasonable new purchases and yes I still have Clint's Ferrari.
RD: Speaking of Connie, what values did she and your dad Roy instill in you as you were growing up that you feel helped propel you to where you are today?
BH: Persistence and never giving up on my dreams and passions.
RD: As any self-respecting Billionaire would, in addition to multiple homes, jets, luxury and classic cars, you also have boats, A Major Affair that's 30 metres and A Minor Affair which is 20 metres. With your intensely busy schedule do you get to slip on your deck shoes very often and do you see any bigger purchases on the horizon?
BH: Whenever I can. Over last Songkran, I was with the family sailing in the Andaman Islands.
RD: A keen advocate of corporate social responsibility, you and your family established the Roy Heinecke Foundation, supporting underprivileged children's education in Thailand and to date have sponsored the education for thousands of students. You also have a profound interest in looking after Thailand's national symbol the elephant. You launched the Golden Triangle Asian Elephant Foundation, and have, for the last fourteen years, put on and hosted The King's Cup Elephant Polo Tournament, a charity event that has raised millions of dollars for the betterment of elephants. Why did you choose elephants as a cause and can you tell us about Founder's Day?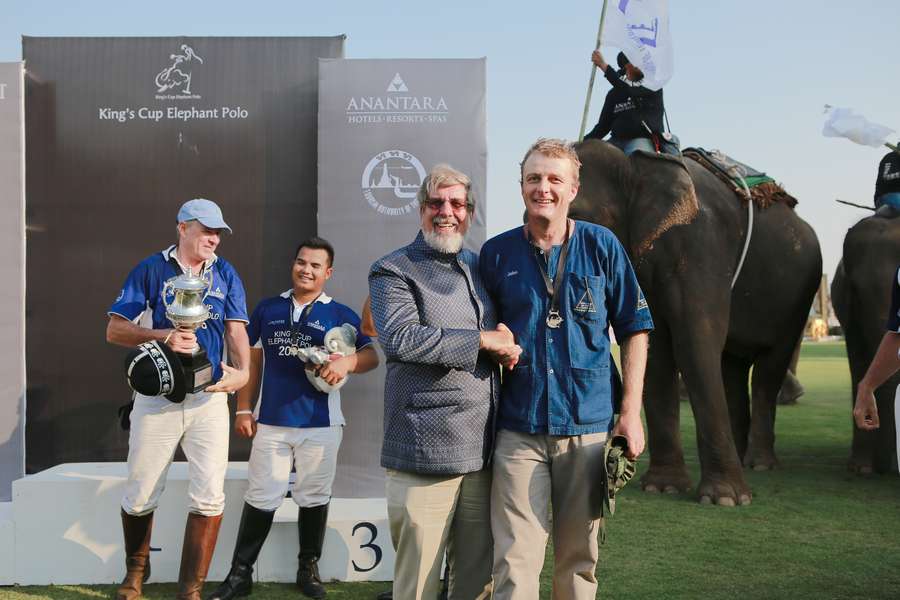 BH: Having lived in Thailand for many years, Thai culture is very close to my heart, and elephants are one of the greatest enduring symbols of this beautiful country. I have a deep respect for these beautiful creatures, and through GTAEF and the Elephant Camp at Anantara Golden Triangle, we're playing a vital role in their protection, as well as helping to create a better environment for future generations to enjoy these 'gentle giants'.
On my birthday, June 4th, my employees used to bring me gifts and flowers every year. Whilst I appreciated their kind generosity, I strongly felt they would be better spending their money to do something more useful for others. So, we came up with a policy of no birthday gifts, but all Minor Employees, from Executives to the maids, would instead need to go and do something productive to help the community. This is how Minor Founder's Day came about. It is now known as a day of good deeds where staff from Australia to Zambia go out to help give something back to the local communities.
RD: Finally Bill, you are in a small club of individuals who have achieved remarkable things in their lifetime, which must be immensely gratifying. Looking back, over all of your years, what would you say has been your happiest day and what made it so?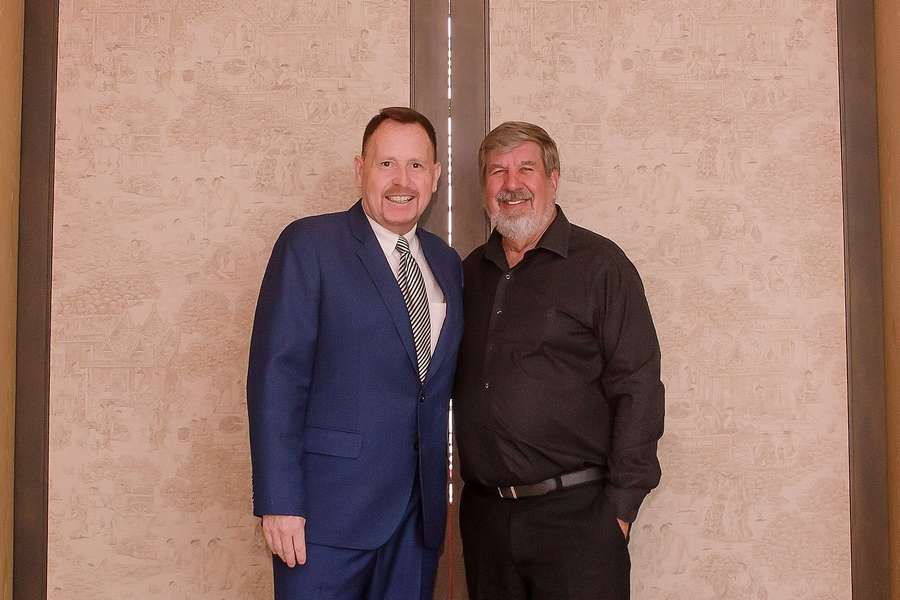 BH: My happiest day is probably yet to come but every day is a happy day for me doing the work that I love and am passionate about. My happiest moments are those spent with the family, and knowing that we have had so much quality time together. Time is a luxury one can't get back so it needs to be spent wisely. True happiness doesn't come from getting everything you want, but from being content with what you have.
Thank you Bill