Launched in 2007, Aqua Expeditions is a boutique luxury river and yacht cruise line with ships offering a unique brand of expedition cruising in the world's most ecologically and culturally significant locales: the Peruvian Amazon, the Mekong river in Cambodia and Vietnam, as well as the seas of East Indonesia, it's newest adventure with the launch of the Aqua Blu.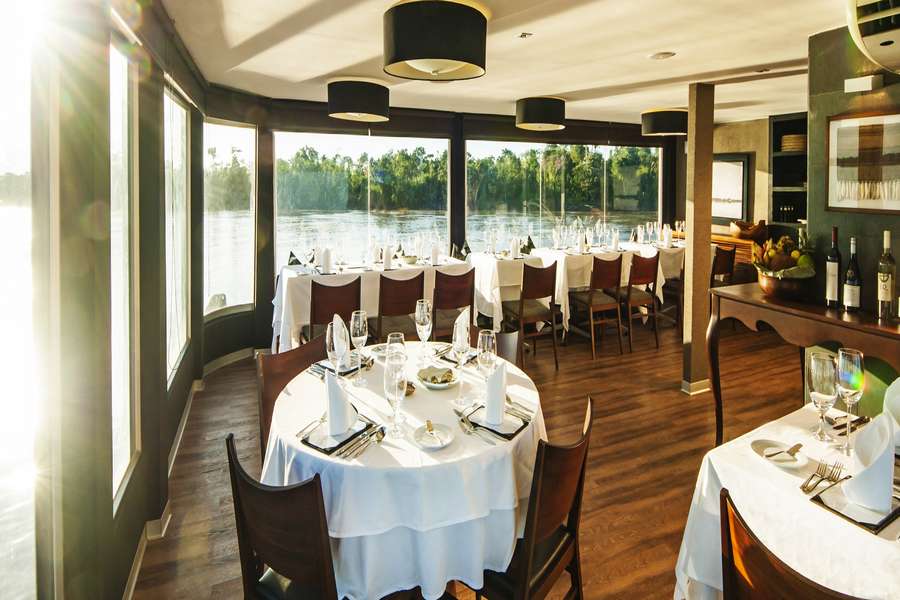 Aqua Expeditions caters to modern-day adventurers seeking active exploration in destinations best discovered by cruising. Highly experiential in nature, every Aqua Expeditions journey encompasses tailored activities with expert-guided small-group excursions, exceptional service with a 1:1 crew-to-guest ratio, a focus on sustainability and conservation, contemporary ship design as well as a world-class cuisine experience created by renowned chefs.
Aqua Expeditions began with the launch of three Aqua Expeditions river cruise vessels, the Aqua Amazon and Aria Amazon in 2008 and 2011 respectively in the Peruvian Amazon, followed by an expansion in Southeast Asia – Cambodia and Vietnam with the Aqua Mekong in 2014.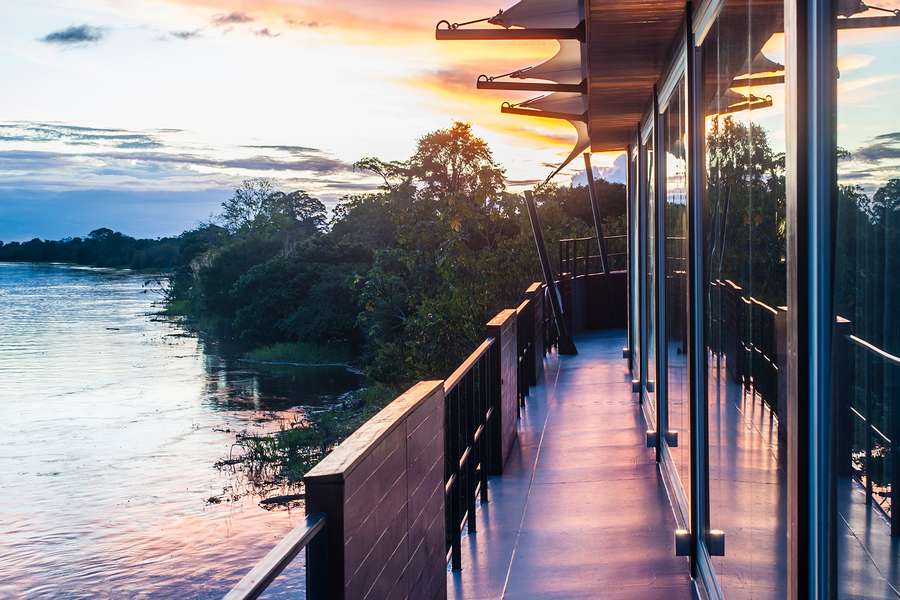 In 2019, Founder & CEO Francesco Galli Zugaro announced the continued global expansion of Aqua Expeditions with two new vessels and three new destinations. Aqua Blu, the cruise line's first-ever oceangoing explorer yacht, will explore three new coastal destinations of East Indonesia, including the UNESCO World Heritage Site of Komodo National Park from November 2019. Aqua Nera, a new-build river cruise ship, will sail the Peruvian Amazon in October 2020 with the goal of redefining the standards of luxury river cruising on the Amazon.
In the process, Galli Zugaro has cultivated a brand that exemplifies his attention to detail and desire to personalize an immersive luxury cruise experience by pairing iconic boutique five-star vessels with eco-friendly adventures led by highly knowledgeable teams of full-time guides and crew.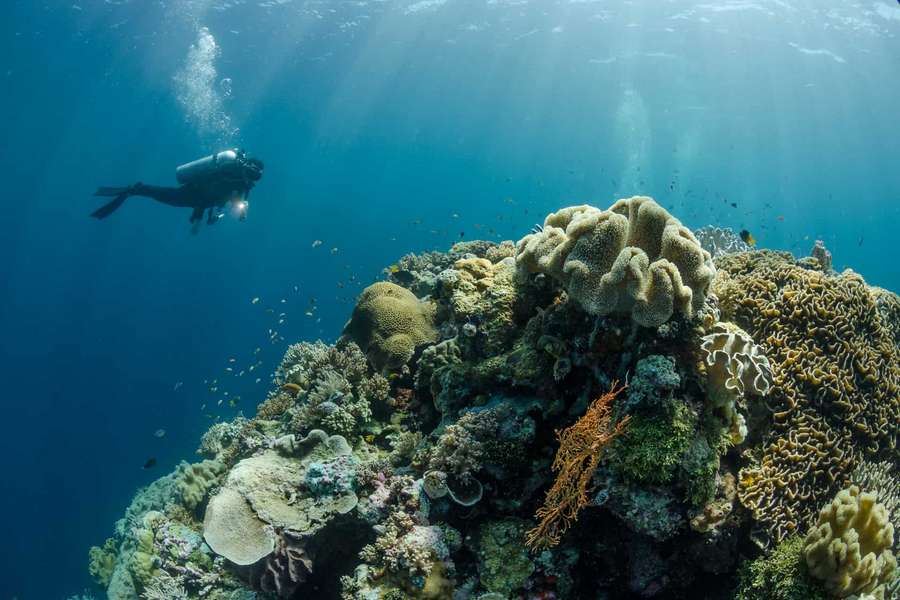 Setting the stage for the greatest luxury cruise expeditions in Indonesia's Coral Triangle, Aqua Blu is a long-range explorer yacht sailing the region's most prized destinations, including Komodo National Park, Spice Islands and Raja Ampat on unforgettable 7- and 12-night itineraries.
With a grand legacy as the former British Naval Explorer HMS Beagle and later as the private yacht of a European aristocratic family, Aqua Blu is a compelling maritime statement. A 2019 refurbishment overseen by Dutch yacht design maestro Cor D. Rover brings the vessel to world-class cruising specifications. Guests can expect to embrace a distinguished sense of history and seafaring evolution when they set foot on this one-of-a-kind cruise ship.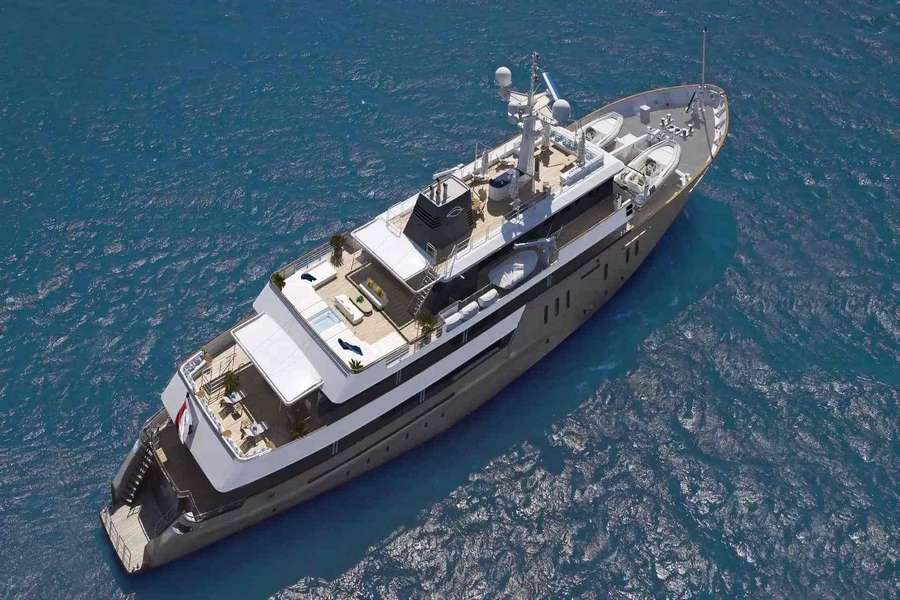 Inside the five-deck, 15-suite Aqua Blu, Cor has tastefully paired a brass-and-ivory interior theme with generous and inviting indoor and outdoor social spaces, including a sun deck.
Cruising faster, further, with greater safety and comfort — Aqua Blu's naval pedigree makes it the perfect vessel to navigate East Indonesia's vast seas. Having attained the highest international classifications (RINA, SOLAS, ISM) in safety, the vessel is additionally equipped with Quantum Zero Speed stabilizers for optimal comfort at rest or while sailing. Aqua Blu with a length of 60 meters, a beam of 11.4 meters and a cruising speed of 10 to 12 knots set sail on its inaugural voyage on 16 November 2019.
Built in 2014, Aqua Mekong takes guests on a cultural odyssey through Cambodia and Vietnam aboard the finest of river cruise ships in Asia, having received the coveted Gold Award in the Architecture/New Build category in the 2015 Asia Hotel Design Awards. A magnificent presence on the Mekong river, Aqua Mekong showcases modern architecture and interiors by renowned architect Noor Design.
The Mekong river cruise ship's 20 spacious, air-conditioned suites feature full-length windows that offer spectacular panoramas of the ever-changing Mekong scenery. Ports of Embarkation include; My Tho in Viet Nam and Phnom Penh and Siem Reap in Cambodia. Siem Reap is home to Ankor Wat, the largest religious monument in the world.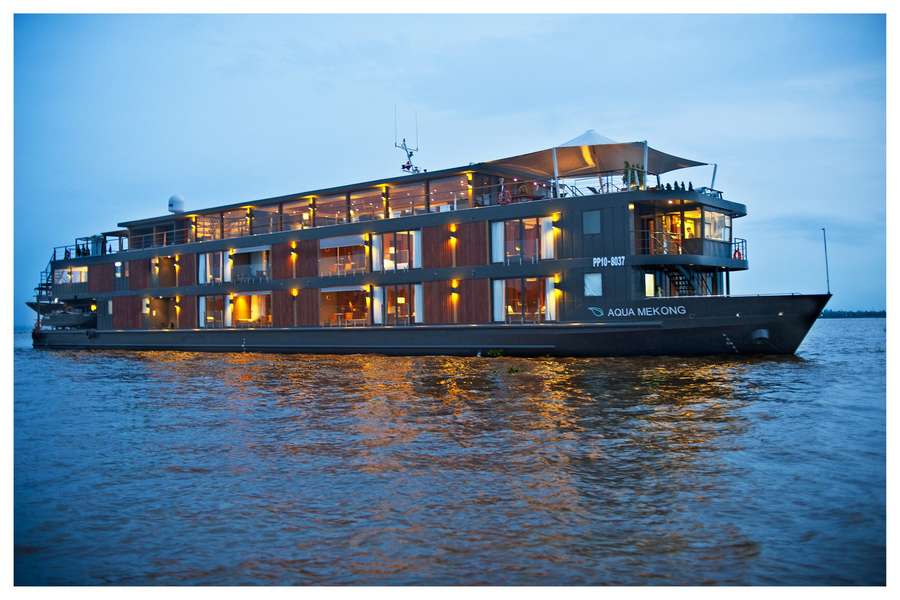 At 62.4 meters in length and with a beam of 11.5 meters, Aqua Mekong charts a luxurious passage across Cambodia and Vietnam. On-board guests embark on an inspired journey of local flavors with a dining experience crafted by Michelin-starred consulting chef David Thompson. The ship's bar menu, created by renowned spirit experts and cocktail designers Proof & Co, echoes a similar locally-minded philosophy.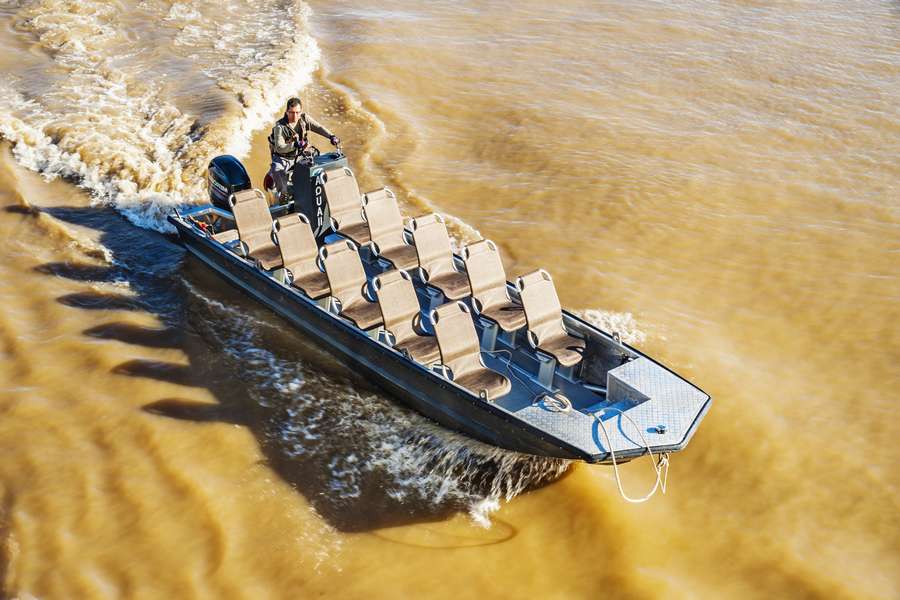 Aqua Mekong guarantees utmost safety, comfort and exclusivity for off-shore excursions, as Aqua Expeditions owns and operates the only private fleet of launch boats on the Mekong river. The four ergonomically-designed launch boats bring guests on highly personalized day trips to landmarks, temples and villages where tradition, spirituality and craftsmanship reside.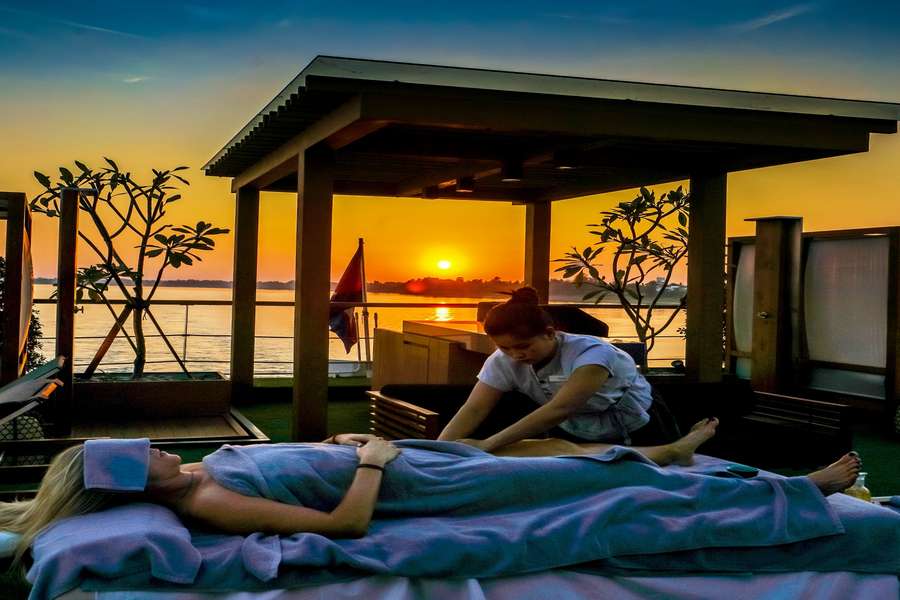 Amenities abound on the Aqua Mekong with Indoor and outdoor bars, an Indoor dining room and outdoor private dining, a screening room with theater-style seating, an outdoor cinema under the stars, a top deck gym overlooking the river and an outdoor top deck plunge pool with private cabanas.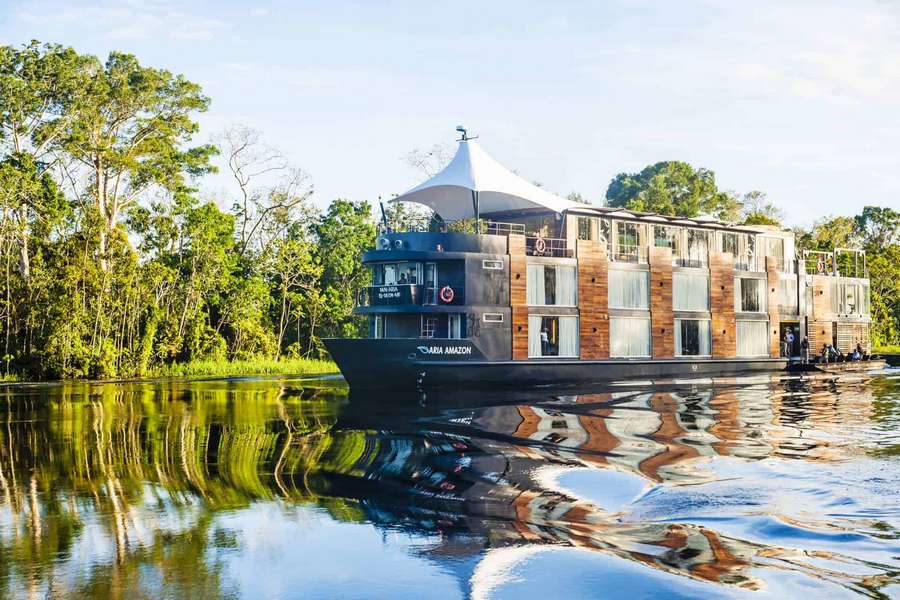 Embarking on inspirational wildlife discoveries in the Peruvian Amazon, the 45 meter Aria Amazon is a five-star, eco-friendly river cruise ship that is custom-built to explore the Peruvian Amazon and the famed Pacaya-Samiria National Reserve in absolute comfort and luxury — with minimal impact to the delicate Amazon river and rainforest environment.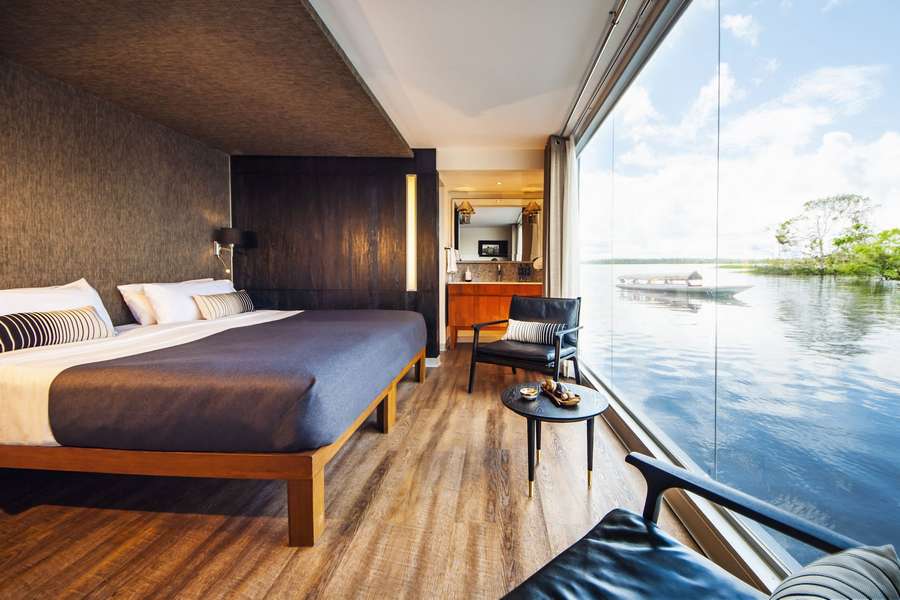 On board, 16 spacious suites with floor-to-ceiling windows give guests a full view of the Amazon's majestic river and rainforests. The top deck features ample amenities that include a jacuzzi, indoor lounge and bar, and an outdoor observation deck. In the dining room, guests also savor the best of Peruvian cuisine with a comprehensive dining menu created by Pedro Miguel Schiaffino, one of Peru's most accomplished chefs known for using produce and ingredients from the Peruvian Amazon.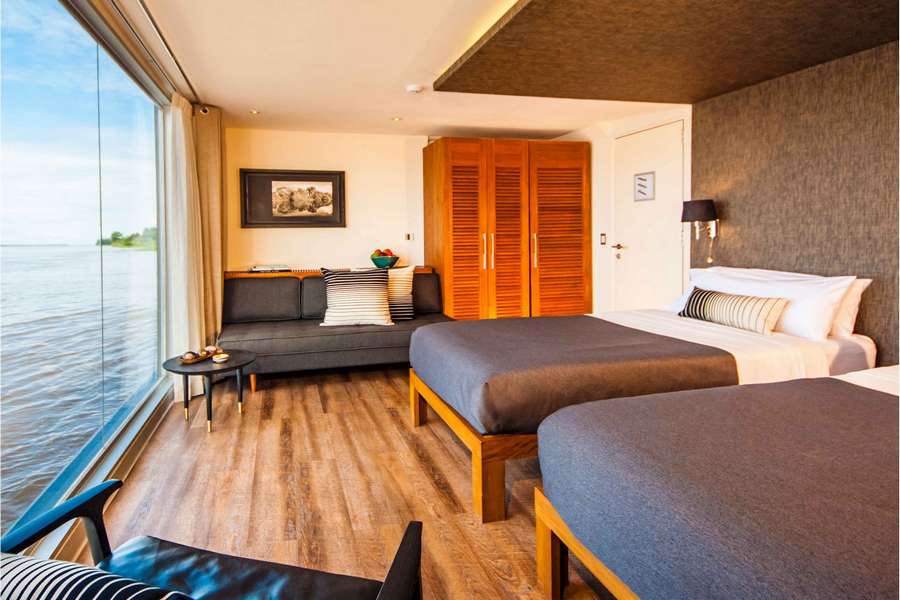 With small-group excursions of no larger than eight and conducted by highly-experienced naturalist guides, guests can be assured of the most fulfilling, life-enriching wildlife encounters they can get in the Amazon rainforest.
Setting a green example for every other Amazon river cruise vessel in the region, Aria Amazon features a water treatment plant and virtually smoke-free, fuel efficient engines that comply with strict US and international environmental standards.
Setting a new standard for luxury river cruising on the Amazon, Aqua Nera draws design inspiration from the Peruvian Amazon's mystical blackwater lagoons and bears the hallmarks of contemporary style and generous interiors that Aqua Expeditions cruise ships are known for.
Aboard the Aqua Nera, award-winning architects Noor Design crafts every space to perfection. The vessel's 20 spacious Design Suites convey a sense of Amazon tranquility, while the social spaces showcase refined elegance with a touch of drama. Tastefully woven into the design are accents and details from the rubber boom era and the colorful cultures of Portugal, Spain and Peru.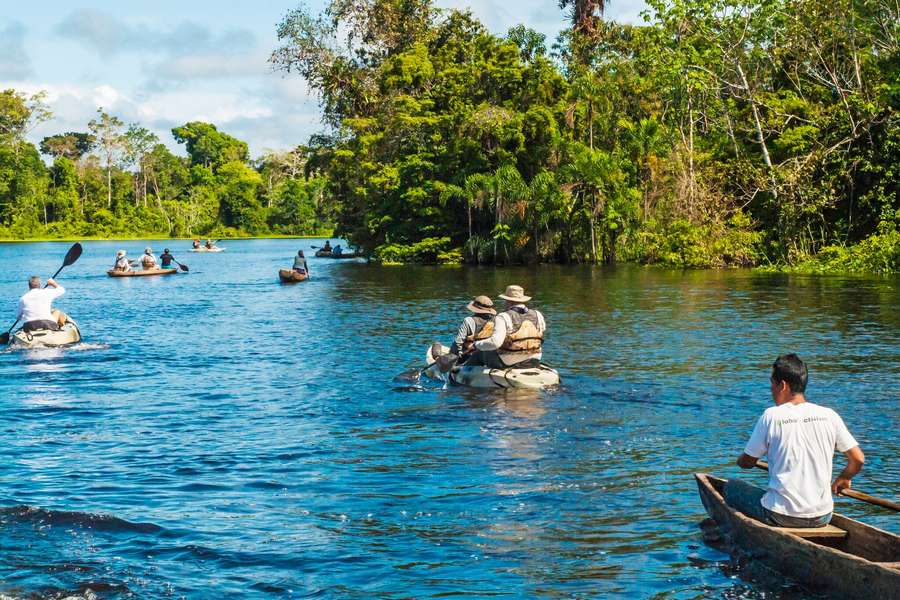 With its inaugural voyage set for October 2020, Aqua Nera will operate alongside the Aria Amazon, taking guests into the depths of the Peruvian Amazon in the comfort of luxury. Every day expert naturalist guides will conduct small group excursions that reward guests with up-close wildlife encounters in the world's most biodiverse rainforest.
www.aquaexpeditions.com