The world of luxury automobiles is a realm where innovation meets elegance, where performance is as prized as appearance, and where the boundaries of engineering and artistry are continually pushed. This year has been no exception, with several standout models that epitomize the pursuit of automotive excellence. Let's take a closer look at some of the most luxurious cars that have set the roads ablaze in style, speed, and sophistication.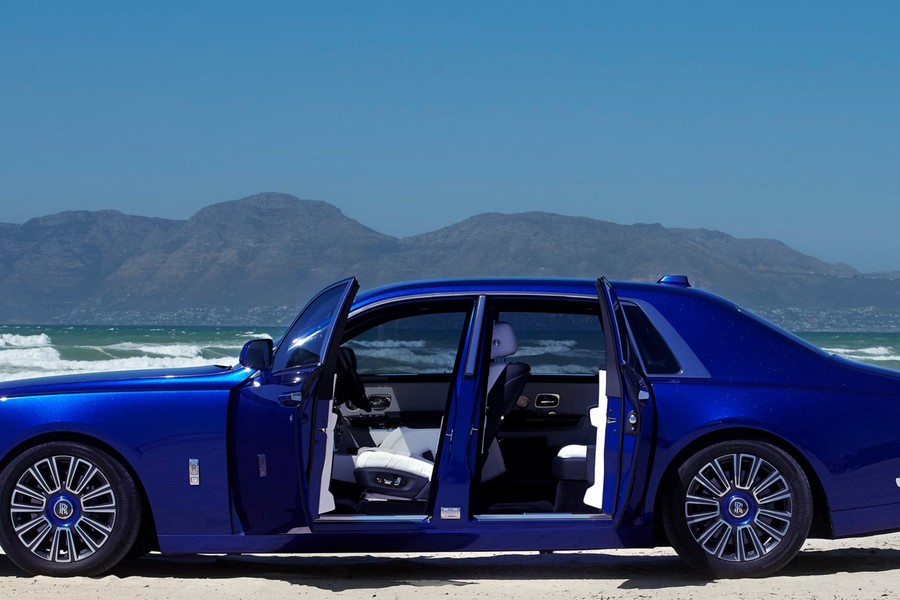 Rolls-Royce Phantom: The epitome of luxury, the Phantom's exterior is a harmonious blend of tradition and innovation. Its panoramic sunroof, laser headlights, and iconic coach doors evoke a sense of timeless elegance. Inside, the cabin is a masterpiece of craftsmanship, with options for personalized embroidery, veneer art, and a gallery feature that allows owners to display custom artwork behind glass. The seats are wrapped in the finest leather, and the dashboard is adorned with exquisite wood trim. Under the hood, the Phantom's 6.75-liter V12 engine is paired with an 8-speed automatic transmission, delivering 664 lb-ft of torque. The adaptive suspension ensures a "magic carpet ride," gliding over road imperfections with grace. Innovative features such as night vision, a head-up display, rear-seat entertainment system, champagne cooler, and bespoke audio system add to the luxurious experience, making every journey a celebration of opulence.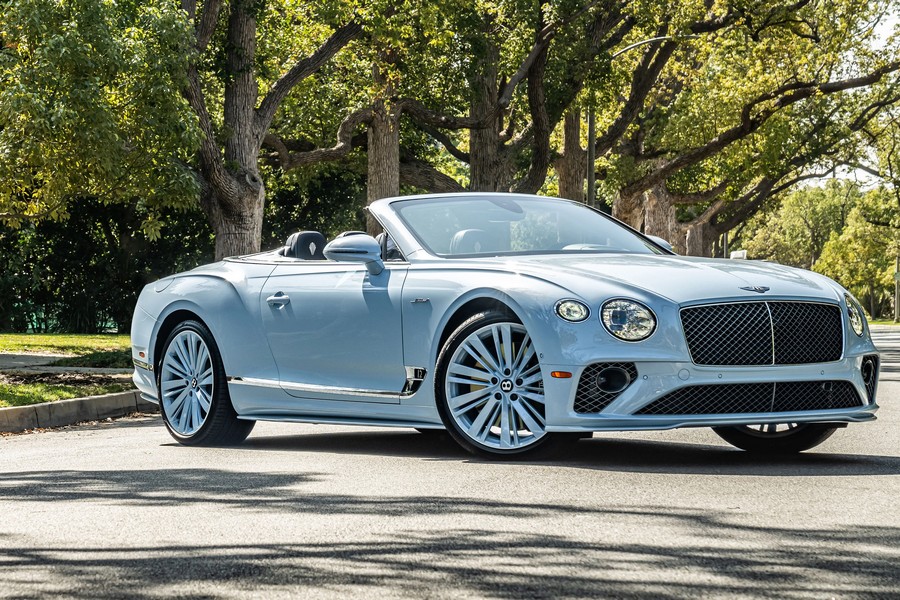 Bentley Continental GT: A symbol of British craftsmanship, the Continental GT's exterior features sharp lines, a wide stance, and an unmistakable grille that reflects its heritage. Inside, the cabin boasts 20-way adjustable seats with heating, cooling, and massage functions, enveloped in diamond-quilted leather. The choice of 15 carpet options and a rotating display add to the bespoke feel, allowing owners to personalize their space. Performance-wise, the W12 engine is paired with an 8-speed dual-clutch transmission, providing smooth shifts and exhilarating acceleration. The adaptive air suspension and active all-wheel drive enhance handling and comfort, while the Bentley Dynamic Ride system adjusts the car's roll force, ensuring stability in every turn. Innovative features such as the Naim audio system, with 18 speakers, offer an immersive sound experience, and the cutting-edge navigation system ensures that drivers are always on the right path.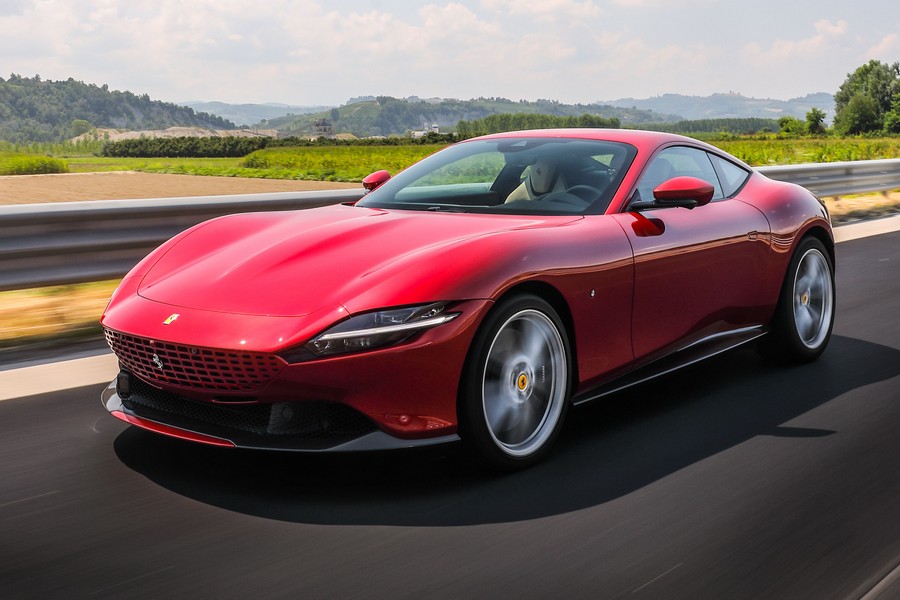 Ferrari Roma: A tribute to La Dolce Vita, the Roma's exterior is inspired by classic Ferraris, with a long hood, compact tail, and sleek lines that exude sporty elegance. Inside, the dual-cockpit design separates the driver and passenger spaces, with a 16-inch digital instrument cluster, premium materials, and meticulous attention to detail. The seats are sculpted for comfort and support, and the steering wheel integrates essential controls for a focused driving experience. Under the hood, the Roma's V8 engine features a turbo anti-lag system, providing instant throttle response and thrilling performance. The 7-speed dual-clutch transmission and adaptive damping system ensure a responsive and comfortable ride, while the advanced driver assistance systems, including adaptive cruise control and lane departure warning, add a layer of safety. The Roma also offers a passenger display, allowing co-drivers to view performance data and engage with the journey, making it a shared adventure.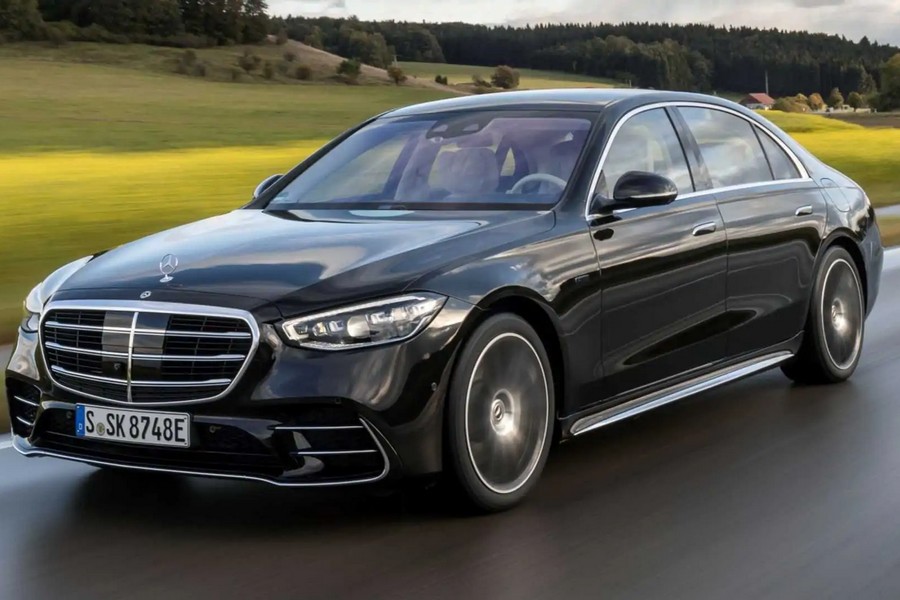 Mercedes-Benz S-Class: A benchmark in luxury sedans, the S-Class's exterior features soft lines, a bold grille, and LED lighting that accentuates its presence. Inside, the cabin offers a floating dashboard, a choice of 64 ambient lighting colors, and seats that can be equipped with reclining functions and footrests. The materials are hand-picked, and the craftsmanship is evident in every stitch and surface. Performance-wise, the S-Class's engine options include a plug-in hybrid variant, offering efficiency without sacrificing power. The 9-speed automatic transmission and AIRMATIC suspension provide a refined ride, adapting to road conditions in real-time. Innovative features such as the 3D driver display, voice control system, and Energizing Comfort system enhance the driving experience, syncing climate control, lighting, and music to the driver's mood. The S-Class also offers rear-seat entertainment and a Burmester audio system, ensuring that every passenger enjoys the journey.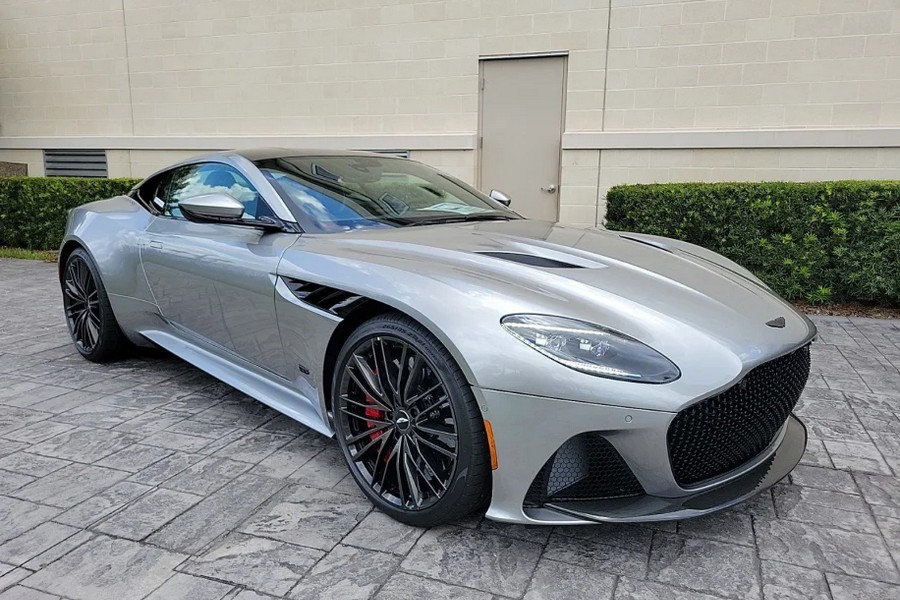 Aston Martin DBS Superleggera: A fusion of performance and luxury, the DBS Superleggera's exterior features a large grille, sculpted aerodynamics, and a muscular stance that hints at its power. Inside, the cabin is adorned with leather, carbon fiber, and customizable stitching patterns, reflecting a blend of tradition and modernity. The seats are ergonomically designed, and the controls are intuitively placed for driver convenience. Under the hood, the V12 engine features twin-turbochargers, delivering 663 lb-ft of torque, and the 8-speed automatic transmission and adaptive damping system provide a balanced and exhilarating drive. Innovative features such as a 360-degree camera, park assist, and adaptive headlights enhance safety and convenience. The Bang & Olufsen audio system, personalized sill plaques, and a range of customization options add to the car's exclusivity, making it a statement of individuality.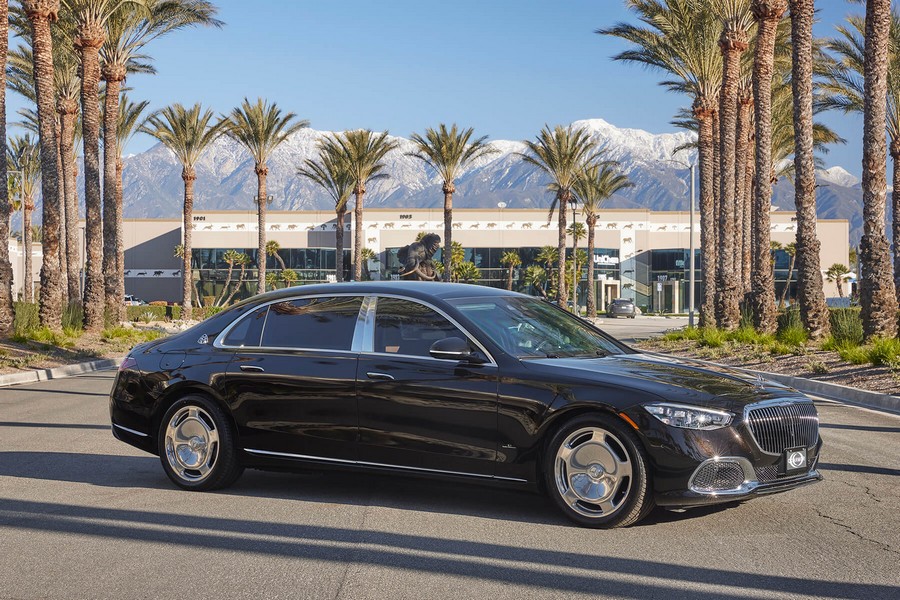 Maybach: Synonymous with ultimate luxury, Maybach's vehicles, such as the Mercedes-Maybach S-Class, offer an extended wheelbase and a distinctive two-tone exterior that sets them apart. Inside, the cabin features hand-stitched leather, folding tables, a panoramic sliding sunroof, and rear seats that can be transformed into a lounge-like space. The attention to detail is evident in the choice of materials, the design of controls, and the ambient lighting that creates a serene atmosphere. Performance-wise, Maybach's engines, such as the V12 in the S-Class, offer up to 621 horsepower, and the 9-speed automatic transmission and MAGIC BODY CONTROL suspension provide a supremely smooth ride. Innovative features such as rear privacy glass, champagne flutes, a refrigerated compartment, and the MBUX system for voice control add layers of luxury. The Burmester High-End 3D Surround Sound system offers unparalleled audio quality, turning the cabin into a private concert hall.
Conclusion: These luxurious automobiles are more than just modes of transportation; they are symbols of status, achievements in engineering, and works of art on wheels. From the celestial-inspired design of the Rolls-Royce Phantom to the sporty elegance of the Ferrari Roma, and the regal opulence of Maybach, they offer a glimpse into a world where innovation, elegance, and performance coalesce into something truly extraordinary. Each car is a testament to human ingenuity and a commitment to excellence that continues to redefine the very essence of luxury. Whether gliding through city streets or cruising along coastal highways, these automobiles provide a journey that is as remarkable as the destinations they reach, encapsulating the very soul of luxury in every mile.