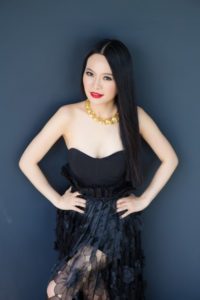 Our December cover model is Khun Agate Tantachon, a very well educated Thai whose business life revolves around gold.  She is the Managing Director of Shining Gold Bullion Co. Ltd., a 3rd generation company whose roots began in 1951 as a gold producer and distributor making gold ornaments.
Khun Agate received her degree in Engineering from Chulalongkorn University in Bangkok.  She then traveled to the United States, attending Texas's A & M University where she focused on operation research.
She started learning the family business as a young girl, often joining her father in business meetings.  Currently her father runs the gold processing and manufacturing factory and Khun Agate is responsible for all the commercial aspects of the business as well as liaising with gold dealers from around the world.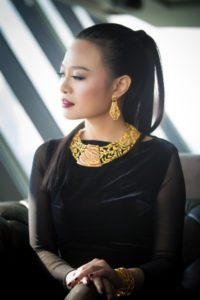 Today, the Shining Gold Bullion Company is one of the biggest gold producers in Thailand.  The company continues to diversify as it produces designs for gold bullion bars and coins.  In addition, they also provide services for clients to design their own gold ornaments, bars and coins.
They are enjoying good business in rapidly growing economies like Laos, Cambodia and particularly India where the purchasing power for both gold jewelry and bullion bars is high.  For detailed designs on gold bullion bars, their craftsmen can take up to three weeks to complete with some requests being painstakingly detailed.  Khun Agate says the client may have to wait a while but the wait is always worth it.
Their talented goldsmiths use top of the line machines, imported from Italy, and are experts at creating Thai designs, which she says are notoriously difficult to replicate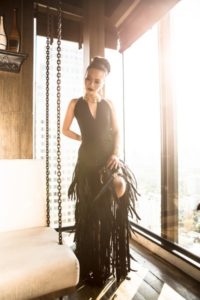 A rather new side to their company is a vibrant on-line gold trading business for investors which has really caught on.  Recently they launched an app for smartphones, available in Android and IOS, to give their investor clients instantaneous real time market pricing and makes investing in gold as easy as swiping your hand across your touch screen device.
Not Surprisingly Khun Agate has her own thoughts when it comes to gold jewelry, she believes it should be distinctively unique and exclusive.
For more information on Shinning Gold Bullion Company you can visit their website, www.shinninggold.com