Philip B. is the professional name of Philip Berkovitz, an American hair stylist and entrepreneur who founded the Philip B. Hair And Skin Care Company. Philip began his professional hair styling career as a teenager in his home state of Massachusetts. In 1984, he moved to Los Angeles and found work in salons frequented by Hollywood celebrities. Finding that commercial treatments were inadequate for healing over-processed hair, common to movie actresses, Philip B. experimented with botanical blends of his own. He sourced ingredients for custom-blended essential oil formulations at local farmers' markets and herb shops. His first commercial formula, Philip B. Rejuvenating Oil, was first sold at Fred Segal in Los Angeles in 1992. His venture went nationwide a year later with placement at Neiman Marcus and Bergdorf Goodman. Today, Philip B. treatment and styling products are sold in 74 countries.
Philip B's hair-care products are some of the most expensive in the world. Prices in Thailand range from 650 baht for a very small "travel bottle" of shampoo to 55,000 baht for his Russian Amber shampoo. Forbes Magazine placed Philip B.'s scalp treatment on their list of "100 Things Worth Every Penny. Philip counts over 400 celebrities using his products daily including Lady Gaga, Madonna, Drew Barymore, Sandra Bullock, Robert Redford, Courtney Love, Gwyneth Paltrow, and Ronnie Wood to name just a few.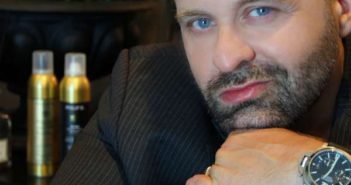 American born Bryant Olson is the man behind Philip B. in Thailand. Just like people told Bill Heinecke that Thai's wouldn't eat pizza, people told Bryant that Thai's wouldn't pay expensive prices for hair care. Thankfully, Thai's love pizza and it turns out there is a segment of Thai's who will pay high prices for quality hair care products.
HOT Magazine recently had the pleasure of sitting down with Bryant Olson to discuss his life, his work and his passions.
HM: Bryant, you grew up in the States. When did you first come to Thailand and when did you decide to make the Country your home?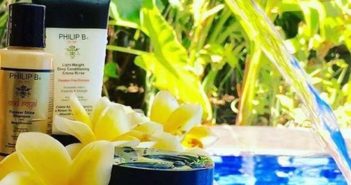 BO: I first came to Thailand on Holiday almost 20 years. I remember driving to Hua Hin and passing many houses along the drive and imagining myself living there, but in reality, I had a successful architecture business back in the States, so that was not really possible. About 10 years ago, I decided to attempt semi retiring in Chiang Mai. It had been a place I always loved and was looking for a break from a project that had just finished in the Virgin Islands. I thought Chiang Mai would be a reprieve from my past stress of designing for demanding clients. At this point I have been here for almost 10 years.
HM: Did you move directly from the U.S. or had you lived in other countries before deciding to move to the Kingdom?
BO: Actually I moved from Bali where I had been busy manufacturing furniture for my project in the Islands. In the past I also did part of my education in the UK (London) and also spent a lot of time living in Spain.
HM: When you settled here did you already know what you wanted to do business wise?
BO: At first I wanted to learn about Buddhism and was in no way focused on business. At some point I decided to focus on Thai language. The business really came later after I realized it was too early to retire.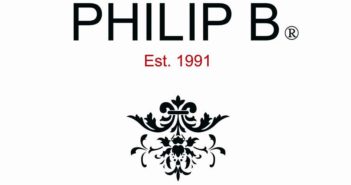 HM: How did you come to be involved with Philip B.?
BO: I met Philip in West Hollywood while working on projects in Beverly Hills. I just kept seeing him at parties and events and one day he walked up to me and said "you look interesting, I'm Philip B."
HM: Did it take time to build the business in Thailand or was it an instant success?
BO: Honestly, it had impact from the very beginning. However, we are still growing and still have room for much more growth.
HM: Philip B. products are very high end, I've heard you have the most expensive shampoo in the World. Did you have a foothold in the High Society market already or did you have to build the relationships from scratch?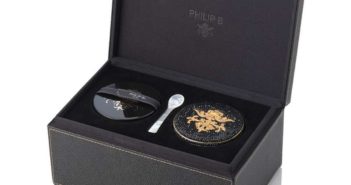 BO: I have heard that as well, something to do with 58,000 THB Russian Amber shampoo encrusted in 3800 Swarovski gems. Wink-wink. The brand PHILIP B is celebrating it 27th year in business and is now sold in over 74 countries. The brand has been loved by celebrities for much of that duration. He started in Hollywood that definitely helped things. For the Thai market many of our customers had been buying us for years in Harrods on trips to London or Bergdorf Goodman on trips to New York. I have had a lot of help for the last few years from Thai High society though. They have been instrumental in making us a top luxury brand.
HM: Who are some of your more well-known Philip B. clients here in Thailand?
BO: Cindy Bishop, Tae Kantana, Monlada Pongpanit, Momay , Feonalita, Rika Dila, Duangporn Boonyachinda, Ase Wang. Many more but some I can't mention because of politics and others because they have contracts with other brands.
HM: What is your most expensive Philip B. product and what justifies the price?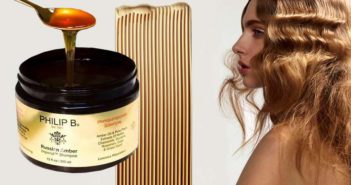 BO: Our most expensive shampoo is the Russian Amber Shampoo. It uses technology to help rebuild the hair from the inner most layer of the cuticle, while being very botanically driven, it offers a total transformation, while still being natural and gentle – plus it is rich in amino acids and pumped full of Amber oil. People sometimes complain about the price at first but after they use it they claim that nothing compares to having the best hair of their life. Many say the feeling is Virgin Hair. The price comes from this product being hand made in Hollywood California and the 28 pure botanical extracts that are real. Plus the amber oil comes from an ethical source in India and is a very expensive commodity.
HM: What is your bestselling Philip B. Product and why do you think that is?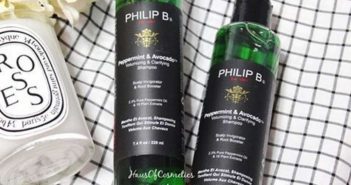 BO: Our Peppermint Avocado Volumizing and Clarifying Shampoo is a top seller. One, it's about 2,300 THB for a bottle, two, it is very cooling because of the peppermint – great for Thai heat. Also, it is used to treat scalp issues, which are common here in the tropics.
HM: "Brick and Mortar" stores around the globe are having difficulties as on-line sales grow due to convenience and price. Do you sell more Philip B. in Department Stores or On-Line?
BO: In the West "Brick and Mortar"retail has really been effected massively by the online markets but here in Asia online makes up for about 20% of our sales. The rest of our sales are still coming from the actual stores. The products are expensive and many customers fear of buying fake good or illegal goods off discount online retailers. They want to touch it, feel it and ask questions on what products will work best for them.
HM: Do you feel social media is important in promoting the brand and selling your products?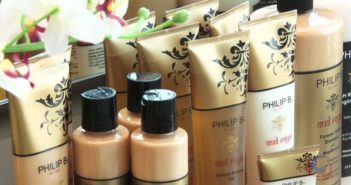 BO: Social Media is the fastest and surest way to reach potential customers. IG, Facebook or Twitter posts by a celebrity most certainly causes a rush in sales. Last week Drew Barrymore posted her favorite products featuring our Oud Shampoo with Mega Bounce and it received over 16,000 likes. It is a fast approach and it works but only if the celebrity is giving an honest review. If the follower feels it is a paid solicitation the sales will most likely not be greatly affected.
HM: Do you represent other product lines in the Kingdom?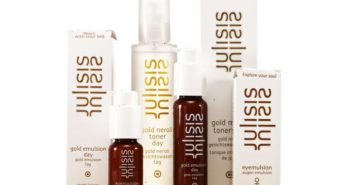 BO: Yes, I just launched another brand called Julisis which is a very special alchemist designed, botanically rich product from Germany.
HM: You will be opening a new spa called "The Penthouse" on the top floor of the trendy J Avenue Mall on Thonglor 15 and we understand it will offer the first Philip B. Scalp Treatment in Asia. What can you tell us about this new luxury spa and the services it will offer?
BO: The Penthouse is a joint venture between my partners, who operate the very celebrated BFF, a specialty luxury boutique with locations in Thonglor and Central Ladprao. The treatment center is set to open in August 2017. It will feature private treatment rooms with en-suite baths and fitted with the finest décor & accessories. This joint venture will be offering, age-defying skin and scalp treatments. The Spa will have brands such as 111Skin, EviDens de Beaute, 3Lab and JULISIS, in addition to PHILIP B scalp and hair treatment. It will be the closest thing to a trip to heaven without dying. J You will leave looking restored, physically & spiritually.
HM: A sideline business of yours is booking international celebrities for different events here in Thailand. How did that come about and who are some of the Stars you have worked with?
BO: Many years ago while living in Hollywood, I was lucky enough to befriend a few celebrities and after I moved here people just started emailing me. One example is Belinda Carlisle who spends a lot of time here in Asia, she then recommended me to a few celebrities, who then recommended me to a few more. In the past I have entertained Paris Hilton, Lady Gaga, Queen Latifah & even some royalties such as the King of Bahrain. Last year, I helped with the launch of Kilian Hennesey (the son of LVMH) and his fragrance By Kilian. We had a great time running around Thailand. Others include Loree Rodkin and her best friend Cher. This year I'm working on a project to bring John Legend and his wife Chrissy Teigen (who is half Thai) to an event scheduled in November.
HM: Finally Bryant, tell us a little more about yourself. When you have free moments, what do you like to do, where do you like to go and what is the most outlandish thing you have ever done?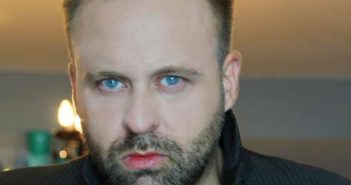 BO: I'm obsessed with architecture ruins, I think we call it architectural porn these days. I spend much of my free time looking at photos of dilapidated historic structures and then paint or draw these elaborate buildings in different stages of destruction. On most week days, I can be found at social events around Bangkok, but on weekends I'm strictly at the beach with my partner Chalong Tonklongchan, whom after almost 7 years, I still adore.
Lastly the most outlandish thing I have ever done isn't probably meant for publishing. But second most outlandish thing would most likely be kissing actor Alan Cummings while dressed as a character from Pee Wee's Playhouse on a dark Halloween night in West Hollywood.
On this finial note, I would like to say that Thailand has been incredibly gracious to me over the years. And not only gracious but also very inclusive. I still feel very honored to be accepted into Thai Society and not a day goes by that I don't forget about being included in the Kings Remembrance ceremony – It's just something that stays with you.
Truly Honored.