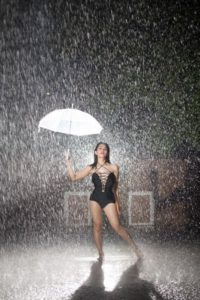 Our October cover model is quite accomplished, her name is Nonney Sireerattawong and she is the first Transgender Medical Doctor in Thailand.  She is strongly passionate about her chosen field and spends a lot of her time helping the less fortunate in her hometown of Phetchabun.
HOT Magazine had the pleasure of sitting down with Khun Nonney to discuss her interesting life story.
HM:  Khun Nonney, becoming a Doctor is a difficult long journey, when did you realize that's what you wanted to be?
Dr. Nonney:  I knew quite early on that I wanted to be a doctor, actually I had two dreams, to become a medical doctor and to become a woman.  "Ever since I knew myself, I had a desire to dress like a woman but I chose to focus more on my study instead. After years and years of hard work, I finally earned a degree from Thammasat University and became a medical doctor as I wished. After graduation, I made my decision to go and look after people's health and wellness in a rural area in Phetchabun where I was born. I had found that there were many underprivileged people around"
HM:  Had you made the transition from male to female during your school studies?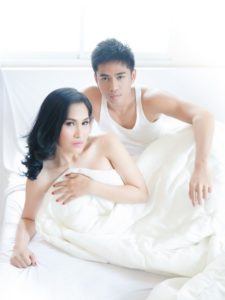 Dr. Nonney:  No, it was only after I fulfilled my first dream that I decided to fulfill my second. I began to study further, specifically in aesthetic dermatology, anti-aging & homeopathy and Chinese acupuncture in order to be able to take care of my own health and transition as well as helping other people who are keen on their wellness.
Once I fulfilled my second dream I had the opportunity to compete in the 2011 Miss Tiffany Contest, the most prestigious Transgender contest in Thailand.  Overnight I became well known in Thai society.  I received a lot of media attention due to my being the first Transgender Doctor and appeared on many TV shows and my story was published in quite a few magazines.  The popular TV show "Take Me Out Thailand invited me to participate, which I did, being the first Trans ever asked to do so.
HM:  We noted on Facebook that you have over 10,000 followers.  Other than Doctoring in Phechabun, what else are you up to?
Dr. Nonney:  My days are very full.  I have a company called the Nonney Business Group which oversees my beauty clinics, I have branches in Bangkok, Chiang Mai, Pattaya as well as Phetchabun delivering high quality beauty services focused on safe and high standards.
HM:  Khun Nonney, thank you so much for your time and for gracing our October Cover.  Do you have any last words?
Dr. Nonney:  Nowadays it is too easy to access substandard beauty treatment practices.  There are a lot of unlicensed dermatology clinics popping up everywhere and the substandard treatment can be harmful to life.  I wish everyone, either straight or gay, to be beautiful and safe.