Possibly the best road trip ever! Bentley Motors is offering a once-in-a-lifetime driving experience that will take you on a breathtakingly scenic route from the home of Bentley Motors in Crew, England, to the Macallan Estate in Speyside, Scotland.
Driving a Bentley, you'll encounter stunning British landscapes, including the Peak District, the Yorkshire Dales and the Cairngorms.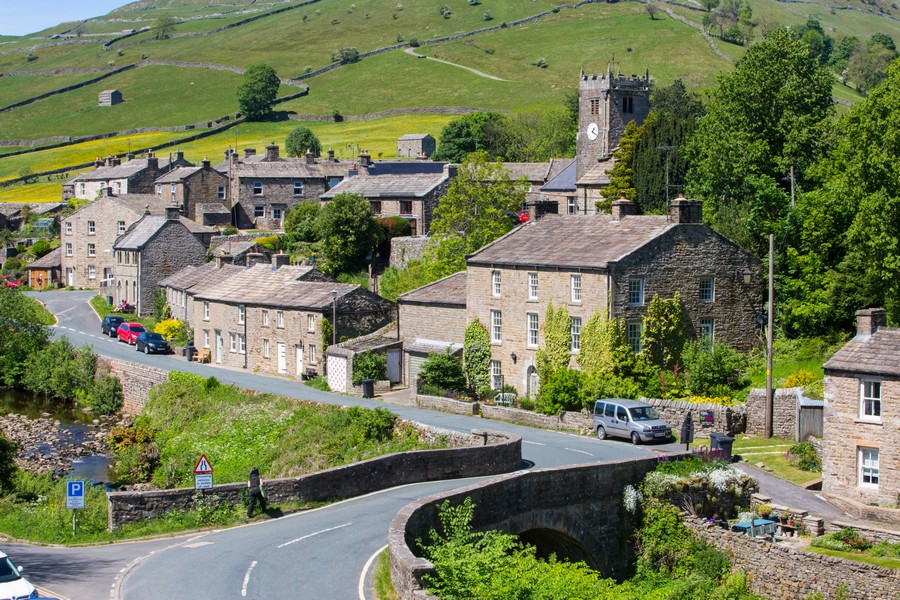 Arriving in Cheshire on Day 1, the Bentley event team will greet you at the brand's flagship CW1 House showroom in Crewe, where you'll enjoy a private lunch before your trip to the factory. Here, you'll have the unique opportunity to go behind the scenes to meet colleagues, experience exactly how their beautiful cars are built and learn about new innovations.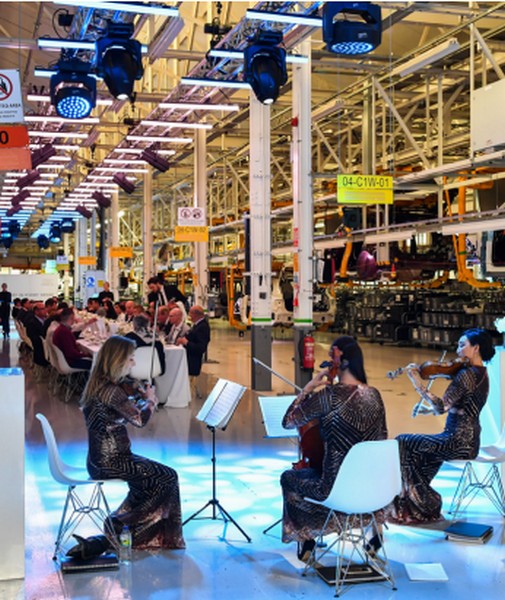 Later, you will attend an intimate dinner within the factory itself, an excellent way to become acquainted with your fellow travellers ahead of your upcoming journey.
After a leisurely private breakfast, you'll collect your Bentley and start driving in convoy into the Peak District National Park, characterised by its outstanding natural scenery.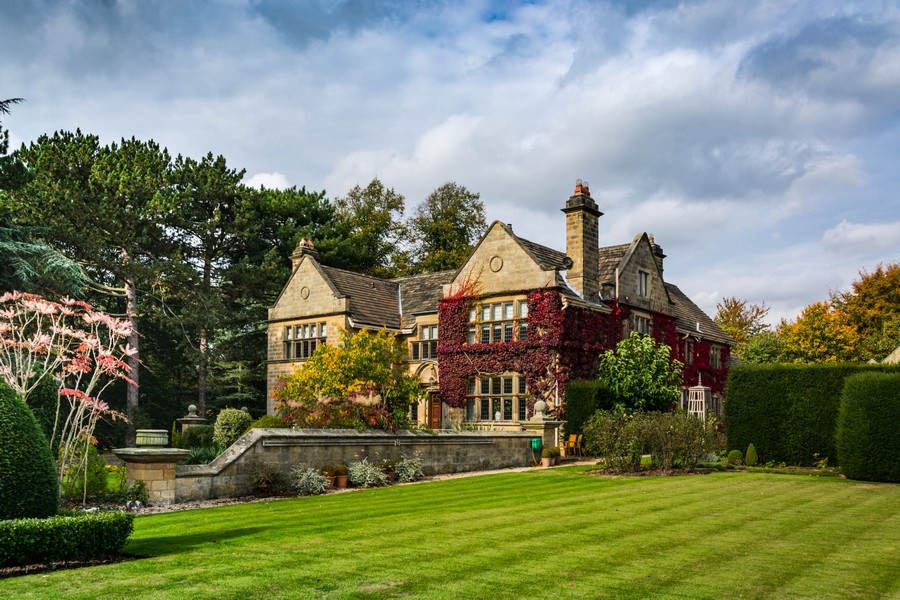 Passing idyllic chocolate-box villages and world-famous market towns, you'll stop for mouthwatering refreshments and breathtaking views at the historic manor house of Fischer's Baslow Hall before heading north into the "Dark Peak" region.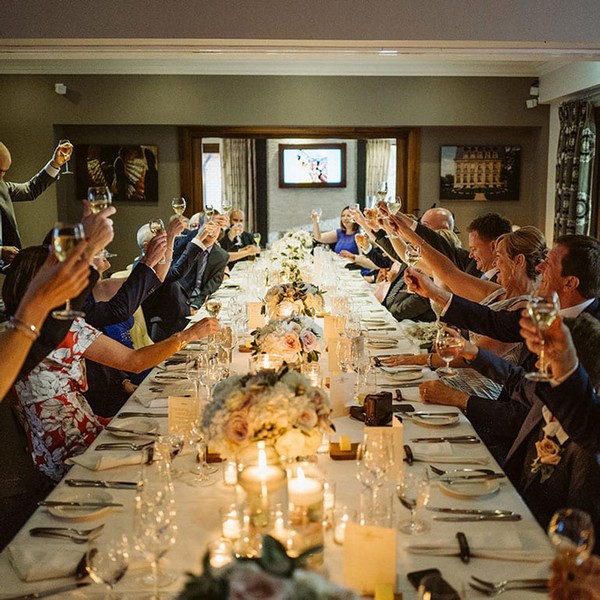 Lunch will be served at the elegant Michelin-starred restaurant Northcote. Here, chef Lisa Goodwin Allen champions the finest produce, and honouring the ingredients is her passion which will be shared with you in an inspiring private tour.

The Yorkshire Dales, an outstanding landscape of spectacular peaks, is renowned for initiatives to make it a more sustainable place to live, work and visit. Set on 200 acres of this beautiful English countryside is the exquisite Middleton Lodge, your home for the evening and the setting for an incredible dinner created lovingly with home-grown and locally sourced seasonal produce.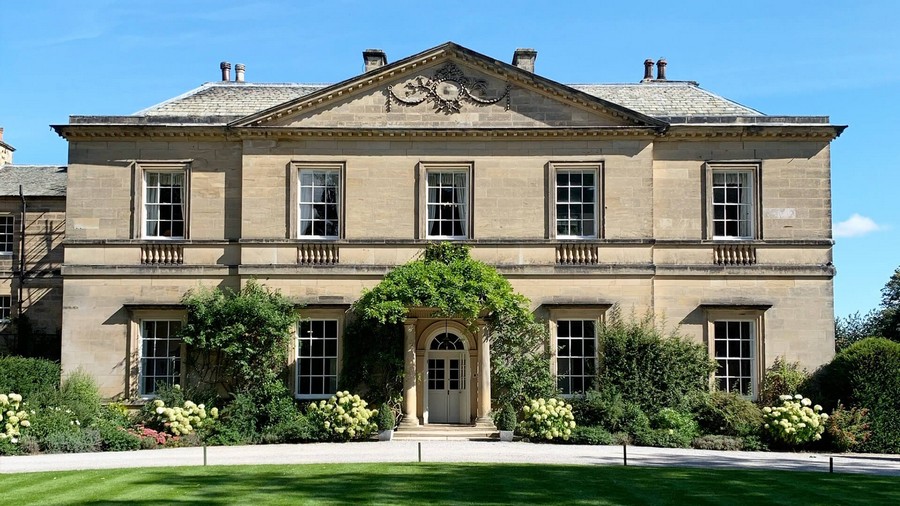 Choose to balance the mind, body and soul by starting day 3 with a private guided yoga practice in the natural setting of Middleton Lodge. This session will focus on practising self-care and self-study, allowing you to learn more about yourself and others.
After breakfast, your convoy continues into the North Pennines and the Northumberland National Park. Endless horizons and some genuinely fantastic driving roads will serve to make you feel on top of the world. Highlights will include the Roman frontier of Hadrian's Wall and a locally-sourced lunch in an Edwardian manor nestled in the Tweed Valley, you are now truly in the Scottish Borders.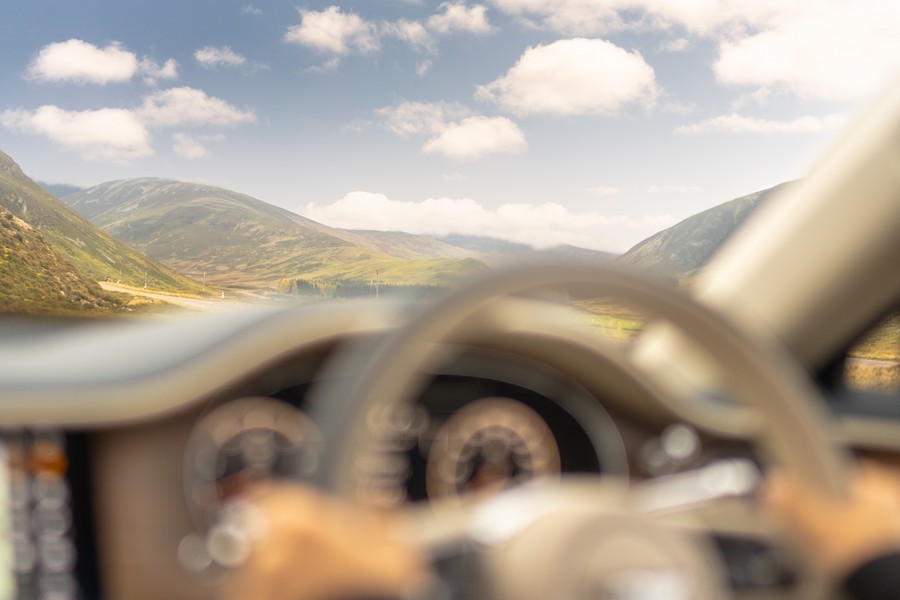 As you head north, you'll experience rolling hills and picturesque countryside to spellbinding abbeys, awe-inspiring stately homes and castles, and the time-honoured and truly unique Common Ridings.
This night's experience will be exceptional as you arrive at The Treehouses of Lanrick, a hidden gem offering true escapism in a stunning and secluded woodland setting bordering the Trossachs National Park.
It's a setting that allows you to find peace and tranquillity as you stay within the canopies of beautiful trees and the wide variety of birds, red squirrels and other wildlife to which they are home. This truly-green accommodation does not compromise on luxury and, along with the rest of the evening programme – only continues to highlight how unique an experience it truly is. As night falls, you will gather to meet one of the UK's most famous chefs who will prepare and serve your very own al fresco dinner with local, seasonal produce. "An Audience With Tony Singh" will include the chef's tips for more sustainable cooking, but it doesn't stop there: Scotland is a prime destination for stargazing and, on a clear night, with the right conditions, you may even see the Northern Lights. So, who better to guide you through the experience than Scotland's Astronomer Royal who will offer her perspective on our place in the universe right here, in the middle of nowhere.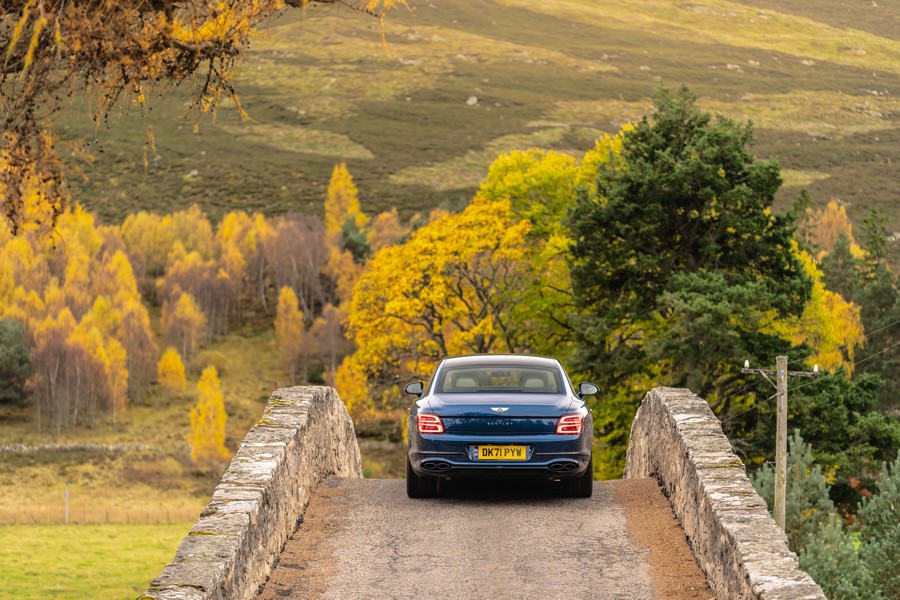 Bidding a reluctant farewell to the Treehouses on day 4, you'll drive northeast towards Great Britain's largest National Park and your final goal, The Cairngorms. Here you'll pause for refreshments during your spectacular traverse of this stunning wilderness at the peerless Fife Arms in Braemar.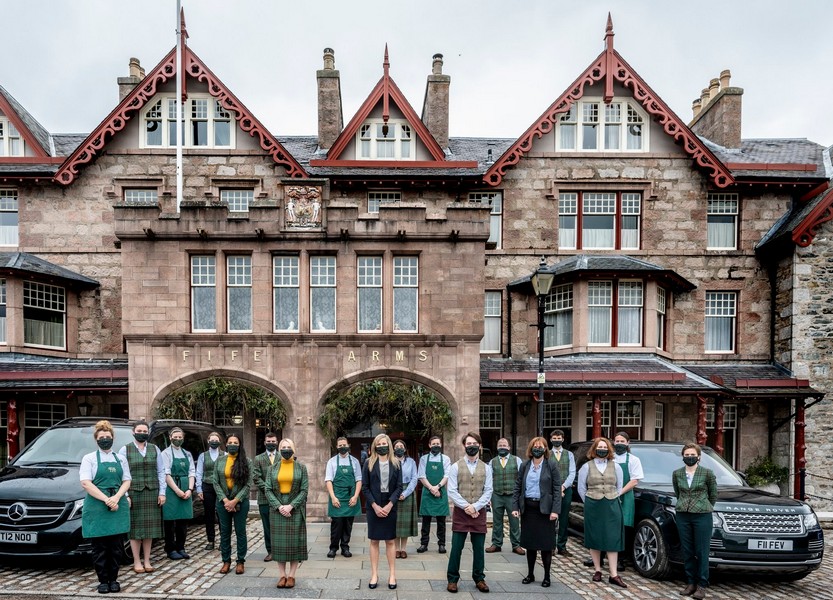 The restoration of this 200-year-old Scottish lodge celebrates the many talented craftspeople and artisans in the region, a clear example of how recycling and up-cycling is good for not only the environment but the economy. However, the Fife Arms is truly renowned for its art: the lodge contains over 16,000 antiques, artworks and curios, including several site-specific works by celebrated contemporary artists.
A private guided tour will allow you to enjoy pieces from artists as diverse as Pablo Picasso, Lucian Freud and Bruegel to watercolours by HM Queen Victoria and HRH Prince Charles.

Then it's time to enjoy one of the best driving routes in the UK, culminating in the arrival at The Macallan's Distillery located in the heart of Speyside, Scotland. Here, you will enjoy an immersive experience that will bring The Macallan and Bentley Motors' unique global partnership to life.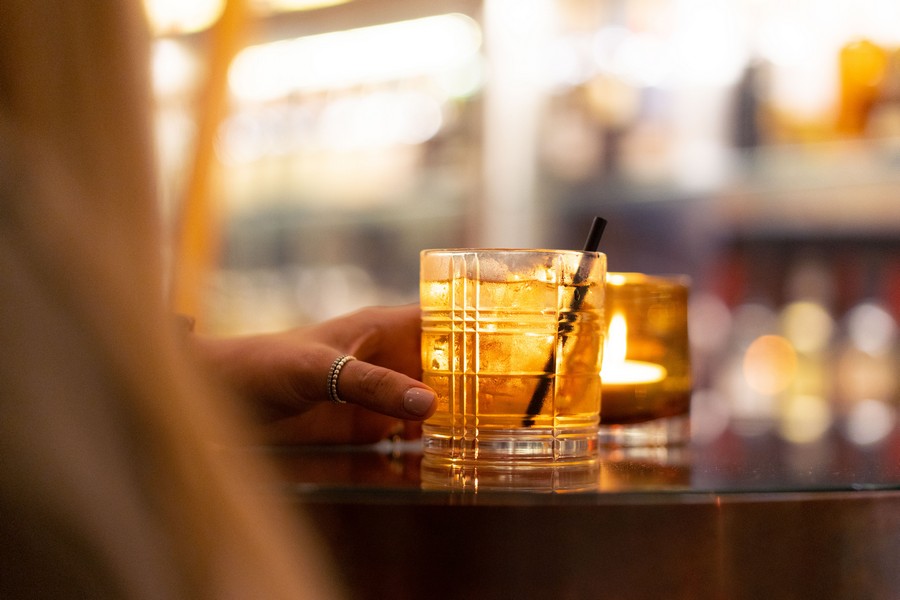 Enjoy a bespoke lunch and a private distillery tour followed by a tutored nosing and tasting where you will learn about the process, production, people and passion that make every bottle of The Macallan single malt whisky so unique. This night, you will stay at the recently restored Rothes Glen and return to The Macallan Estate for a private, specially curated gastronomic dining experience, celebrating the shared values at the heart of the Bentley Macallan partnership. A great way to celebrate the end of your journey and the friendships made.
Over a final breakfast on day 5, you'll have time to reflect on all that you have experienced, in the company of like-minded people, having created memories and friendships that will last a lifetime. Chauffeured transfers to Aberdeen International Airport can be arranged, or their team can help you book scheduled flights or charter a private jet.

This extraordinary journey is available from the 7th to 11th June, 15th to 19th August, 31st October to 4th November, and 21st to 25th November 2022. For pricing and further information, contact the Bentley event team at extraordinaryjourneyuk@bentleyeventsteam.com