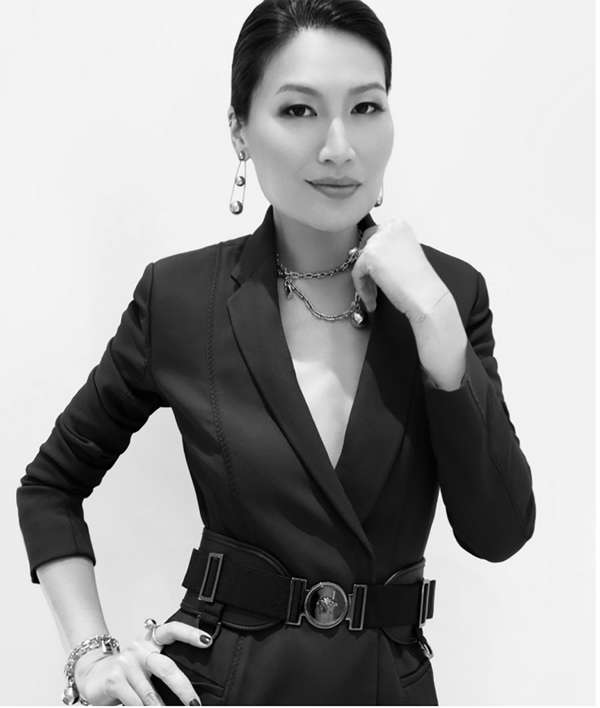 Hong Kong based Helen Ma is a renowned beauty queen and co-founder of the online magazine Helen Ma Loves Muse. Together with two of her friends, she founded production company The S3, which bridges the fashion and beauty industry between Europe and Asia. Helen is the mother of Shyme and loves to travel and spend time in the sun.
According to Helen, "I've always wanted to be a "fashionista, yet I somehow ended up becoming a beauty queen. And, apart from being a modern-day career woman, I am also a mother to my five year-old daughter, Shyme. So people always ask me "How do you do it all?" My answer is that I'm passionate in all that I do and the satisfaction I get is so rewarding that it makes juggling it all worthwhile."
Born and raised in Hong Kong until the age of 12, Helen grew up in a well-known family, her mother Joyce founded Joyce, a fashion retailer in Hong Kong and mainland China with 66 locations.
Helen was sent to the United States to further her education. Upon graduating, she had planned on working for an established, luxury fashion house. Unfortunately, according her, fate had another plan and she ended up in the beauty industry. According to Helen "My first job was at Guerlain. Two years later, I moved to Joyce, coincidentally at a time when they were about to introduce Joyce Beauty. Yet again, I found myself in the beauty department. I opened the first Joyce Beauty boutique in Hong Kong's Russell Street, Causeway Bay and it was the first multi-skin care beauty store that carried an extensive list of brands from all over the world including Aesop, Caudalie, Chantecaille, Nars, Laura Mercier, Penhaligons… you name it, we had it! It was very successful and quickly expanded, and before I knew it I was looking after 40 brands.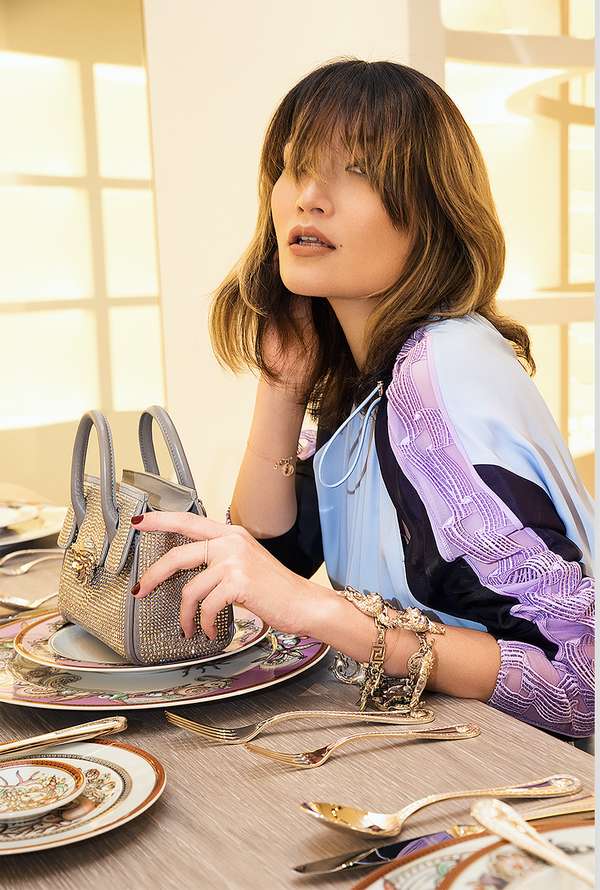 Three years and three stores later, I found myself as the President of EviDenS de Beauté, having been appointed as their Brand Ambassador. In hindsight, I believe that this is not just a coincidence. It seems that I'm destined to be in the world of beauty and skincare after all.
In 2015, after spending several weeks abroad, Helen came back to Hong Kong and proudly announced that she would be bringing EviDens de Beauté to the United States, naturally starting in Los Angeles.
According to Helen, "Although this wasn't what I had planned, I've embraced my 'destiny' and what life has given me. At the end of the day, I just want to be great in all that I do, whether it's promoting or creating a line of products that empowers woman to be comfortable in their own skin, or being a great mother, and creating a legacy for my daughter to takeover, should that be in her destiny too."
With HOT Magazine's ethos being Luxury Living and Exclusive Lifestyle it was only natural that we would seek out Helen Ma to pick her brain on what it is like being Helen.
HOT: Helen what was it like growing up in Hong Kong with such a famous family?
HM: All though I grew up in a famous family, I was always taught to stay low profile, I grew up the same like all others, nothing made me feel like I'm any better than everyone else, it's good to be humble, I hate to be introduced with titles, family names or even pedigrees. I can't stand the idea of "living off one's family or social ranking." I've always wanted to be myself, to create my very own thing, which I did and I'm very proud of that.
HOT: You have been labeled "Hong Kong's Best Dressed," but what were you like in high school?
HM: I have always been passionate about fashion, inspired by my mom, as she was always dressed very glamorously. Back when I was in high school, I was like all dressed up, dressed to impressed, every day spent hours doing full make up, trying so hard to look mature and it was a bit scary.
HOT: Helen, you attended University in California, did you like living in the US? And Why?
HM: I actually attended high school and university in San Francisco. I liked living in the US because it was all so carefree, the weather was so nice, the people were pleasant and very down to earth.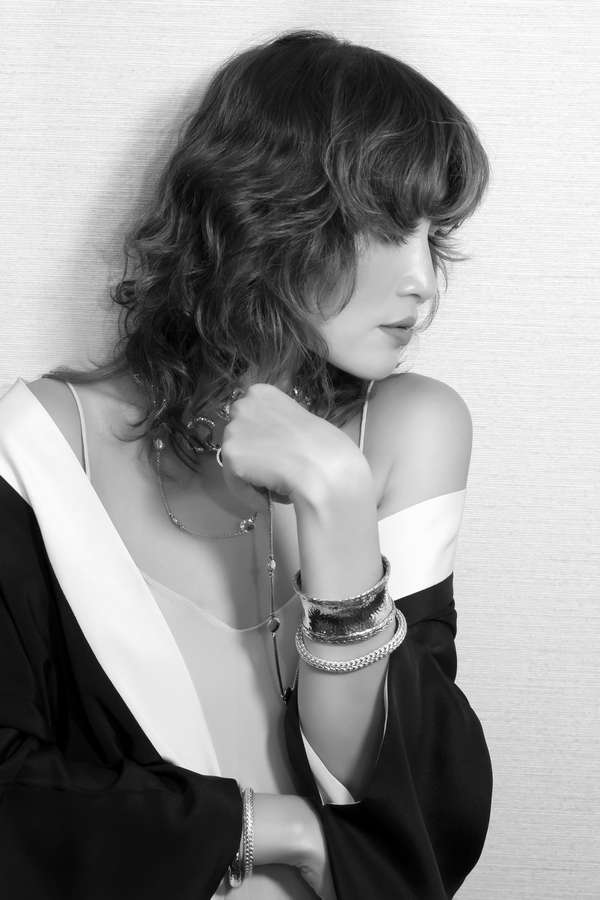 HOT: Have you always had this passion for the beauty and fashion industry?
HM: I have always had the passion only for fashion industry, never on beauty until I got my first job at Guerlain which I never liked it, then my sec job at Joyce Beauty which I started to appreciate working with different brands. Since then beauty and I became one. I never got a chance to work for a fashion brand or in the fashion industry, although it was once my dream. Ever since then, I don't dream about fashion anymore.
HOT: What was the first brand that really you dazzled you?
HM: The first brand that dazzled me has to be the 80's Gucci mod look by Tom Ford and the D & G tee with the labels out.
HOT: Did it take time for you to find success or was it instantaneous?
HM: I am still finding my way to success, there is just so much to learn, and I love learning from experience. There is no better lessons than polishing yourself from stupid mistakes. You see things clearer, you grow up rapidly and you feel older, you are not that little girl anymore.
HOT: Can you "name drop" a few of the big companies you are working?
HM: My clients are Tiffany, Van Cleef & Arpels, Hong Kong Land, DFS, Giuseppe Zanotti, The Macallan, La Prairie….etc etc
HOT: We have heard you described as the "Paris Hilton' of Hong Kong; does that flatter you?
HM: First of all I'm not anywhere close to "Paris Hilton" & although people might have thought I had a life style that looked like hers, but that was a time in my life that I did nothing but jet set around the world, party and shop. That life at this juncture gives little meaning, PLUS my family doesn't own the biggest name of a hotel chain, so I don't feel flatter at all.
HOT: Do you feel social media is important in promoting the brand and selling your products?
HM: Social media is very important nowadays in promoting brand and products. I feel it became the key thing you need to do now, forget about advertising, social media is something now you can't miss out.
HOT: What are some of your favourite luxury brands at the moment?
HM: Balanciaga, Givenchy, Roger Vivier, Tiffany, Chanel…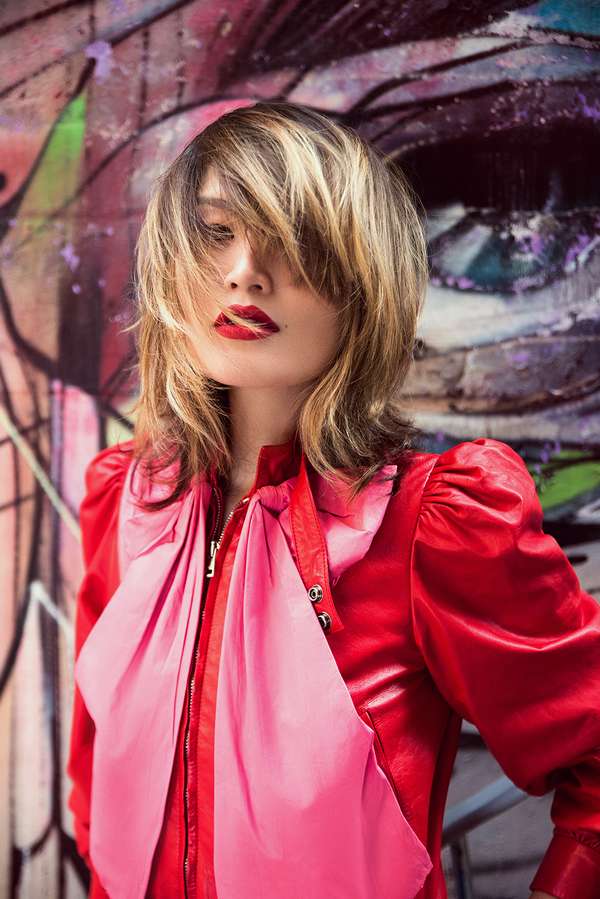 HOT: We know that you have been working outside Hong Kong and into mainland China, What are two main business differences between the two?
HM: Working everywhere and anywhere, all you need is connection, and you basically can't work without a good connection, especially in China. Once you have a good connection you build your working relationship, that's how it works and there is no other way.
HOT: We understand you are now a Mom, have you found it challenging balancing career and parenting?
HM: Yes I'm not just a mom, but a single super mom and I'm proud of being one. I find it very difficult to balancing career and parenting. You need to sacrifice and find time to do things, to prioritize things, make sure the passion is there, to be able to love, to give more love, bonding, hardworking and believing in all you do. It's not easy, but nothing comes easy, when you want the best out of it.
HOT: What will we be seeing from Helen Ma in the next 10 years?
HM: In the next 10 years from now, I wish to be relaxed, enjoying life the way I wanted to be, traveling, holidays and spending more time with my daughter, helping her in choosing her university and guiding her career…hopefully if my mom is still around and healthy, I will be super blessed.
HOT: You have traveled over all over the world, what has been one of your favourite destinations?
HM: My favourite destinations have to be London, Milan and Japan.
HOT: We know that you have traveled to Thailand in the past, what was one of your best memories?
HM: The best memories in Thailand was 2 yrs ago in Phuket with my daughter.
HOT: Will the kingdom of Thailand be seeing you anytime soon?
HM: The kingdom of Thailand will certainly be seeing me very soon I hope, I love Thai people, they are very kind and nice, I love the place, I love the food, I love the culture, I believe in Buddha and most importantly the vibes and the energy. Right now we are working some business opportunity to work there, I would be so thrilled if it happens 🙂 if not, it's always nice to go there once to twice a year for pleasure. I mean i live just to0 close to the paradise so I don't see why not?
HOT: Finally Helen, tell us a little more about yourself. When you have free moments, what do you like to do, where do you like to go and what is the most outlandish thing you have ever done?
HM: When I find some free moments, I like to hike, I like to travel, I like to stay under the sun, I like to spend quality time with friends and family, I recently like to read books that talk about all wired healthy tricks, what to eat, how to exercise etc etc. Believe or not, the most outlandish thing I have ever done is being a single mom, it feels good to have a daughter, it feels good to raise a child, to teach them, to love them and it feels good to give thanks and to give back. Life is all about teaching, learning, loving and giving.