On 6 December, HOT Magazine celebrated its 10th anniversary with a Red-Carpet Charity Gala Dinner, held at the InterContinental Hua Hin Resort.
The evening saw the inaugural launch of the HOT Magazine Awards, which going forward will be a yearly event. This year HOT honored phenomenal women in 3 categories, The HOT Magazine Women Inspire Awards, The HOT Magazine Women Innovation Awards, and the The HOT Magazine Global Impact Awards. All in all, 25 women were recognized for their achievements and walked the red carpet to receive their award and give a speech on stage.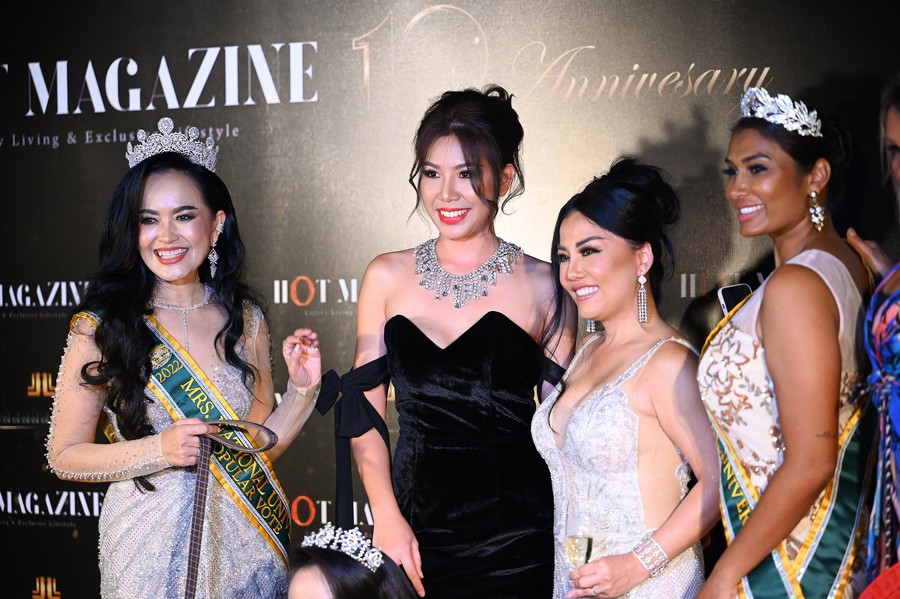 The evening was also a charity event with Hotels and Businesses donating terrific prizes for the silent auction and raffle. The benefactor was Rescue Paws, a wonderful organization that creates brighter futures for the stray dog & cat population of Thailand through education, sterilization, adoption and community outreach.
The sold-out event started at 6pm with cocktails and bubbles on the InterContinental's Larn-Rom Courtyard, before moving inside to the ballroom at 7:30pm for a sit-down dinner and entertainment.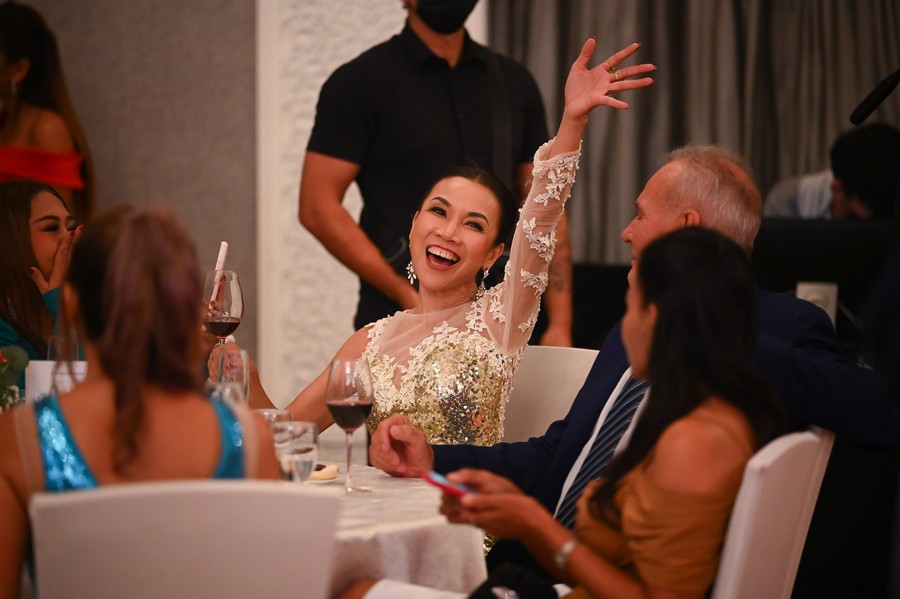 The first awards of the evening were the HOT Magazine Women Inspire Awards. This award recognizes an individual whose example is so noteworthy as to spontaneously inspire others. This award is given to someone who not only embraces their personal ability to create influence for meaningful change but influences others to embrace theirs.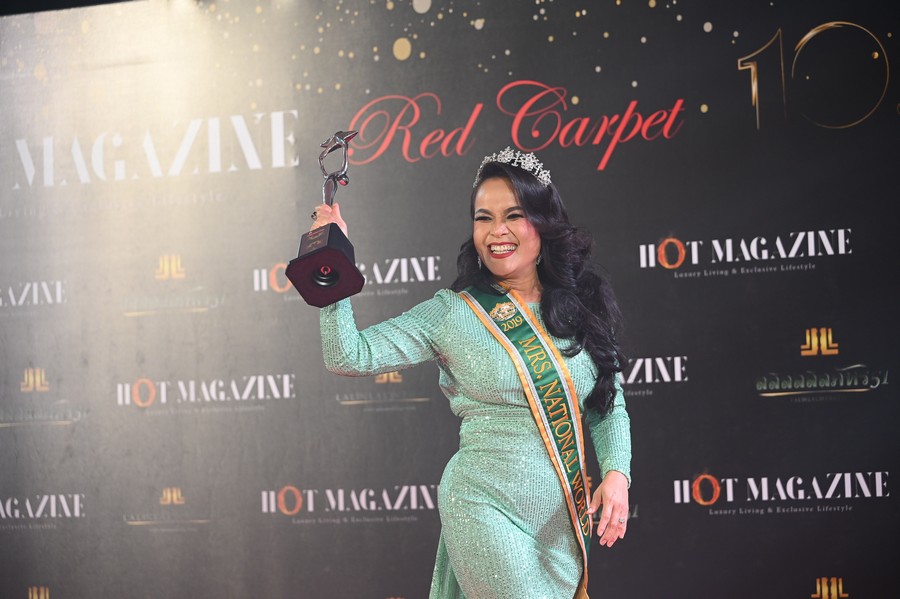 The second set of awards were the HOT Magazine Women Innovation Awards. As an innovator, this woman is recognized for implementing something new with a following that matters. It's one thing to create something new; it's quite another to scale the innovation from concept to reality, be it concrete or intangible with evidence of success (potentially) across international boundaries. This award recognizes the creativity combined with the functionality towards solving a problem be it, for example, in the realm of export, research, thought leadership, manufacturing, technology or health.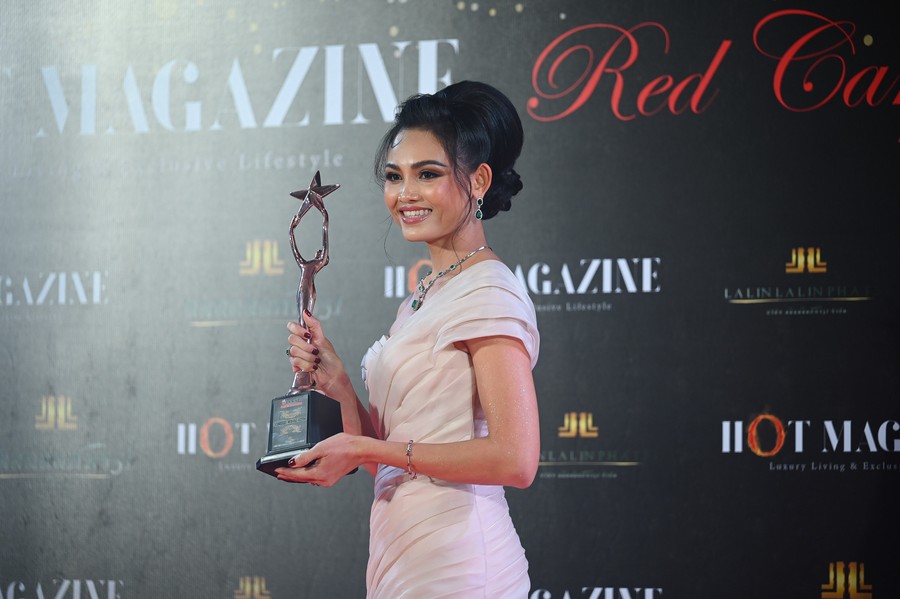 Finally, the last awards were the HOT Magazine Women Global Impact Award. The women receiving this award are recognized for breaking down barriers in her industry with documented success. She believes in empowering women to follow in her footsteps. She is a visionary leader of an international or global corporation. Her significant contribution to the betterment of her community locally, nationally and globally.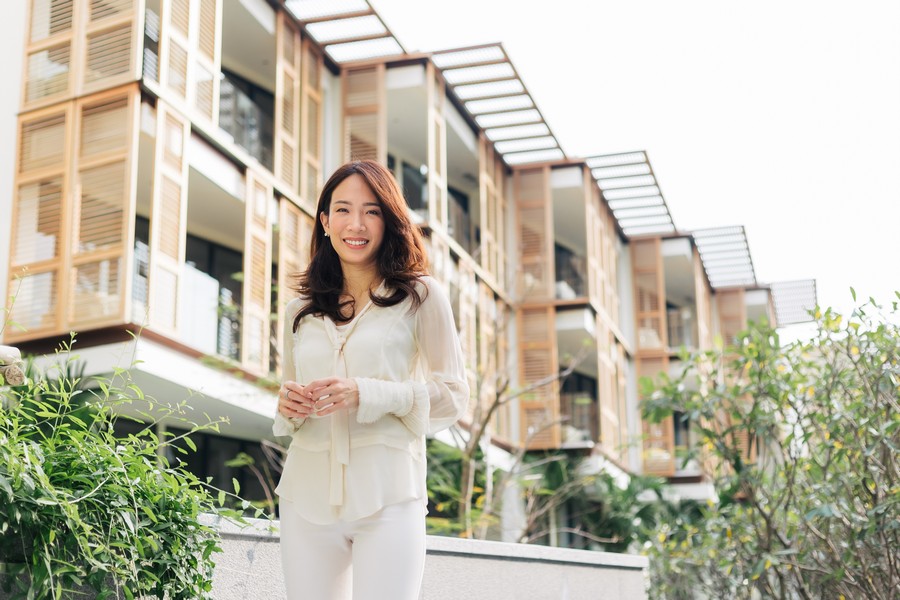 The evening ended with the raffle and silent auction. A total of 73,000 baht was raised for Rescue Paws which they put to great use. The organization bought a machine that anesthetizes the animals with gas, instead of injecting them as they did previously. The benefits are a faster recovery time, it is safer, and it's less expensive on a per use basis. It also allows them the provide oxygen therapy which they couldn't do before. Entertainment for the evening was provided by Ponchai Dokmai , Napon Yasothorn, & Khun Ann.