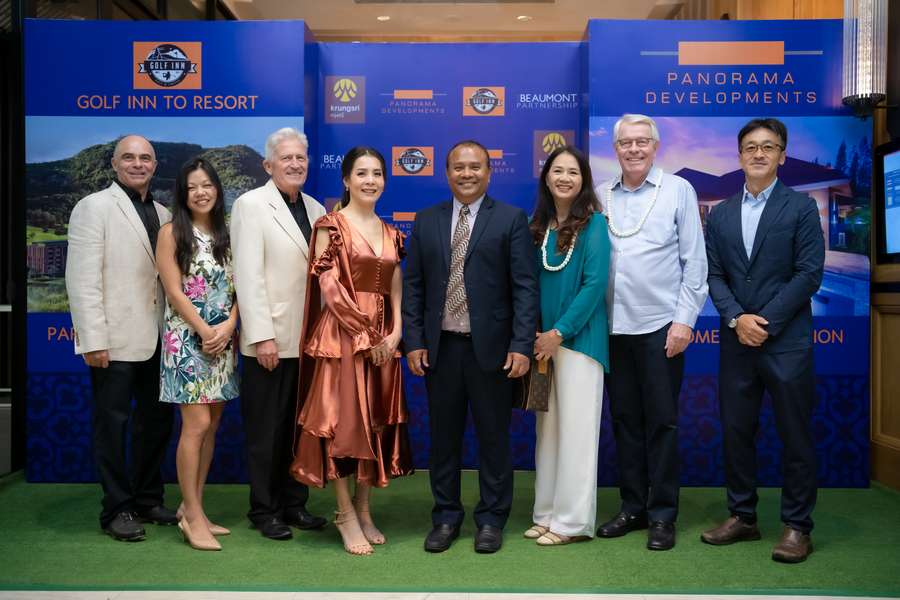 Hua Hin Businessman Udorn Olsson is a busy man. His interests include hotels, retail shops, a building supply distribution business and several ongoing property developments. Additionally, he holds the title of "Advisor to Deputy Minister of Transport" and is instrumental in the expansion of the Hua Hin Airport to accommodate international flights from many countries. At a recent press conference to announce his newest venture, he explained that by 2022 Hua Hin's airport will have an additional international terminal, a wider runway and parking for many more jets.
The afore-mentioned press conference, signing ceremony & dinner was presided over by Thai Senator, General Ganit Chanpreechaya. It was held to announce the financial backing of Khun Udorn's Panorama Pool Villa projects by Krunsri Bank, to announce and sign his Thai & Chinese Joint Venture called Golf Inn Condominium Resort and to introduce his partners in the endeavor Tim Bai and Tim Beaumont.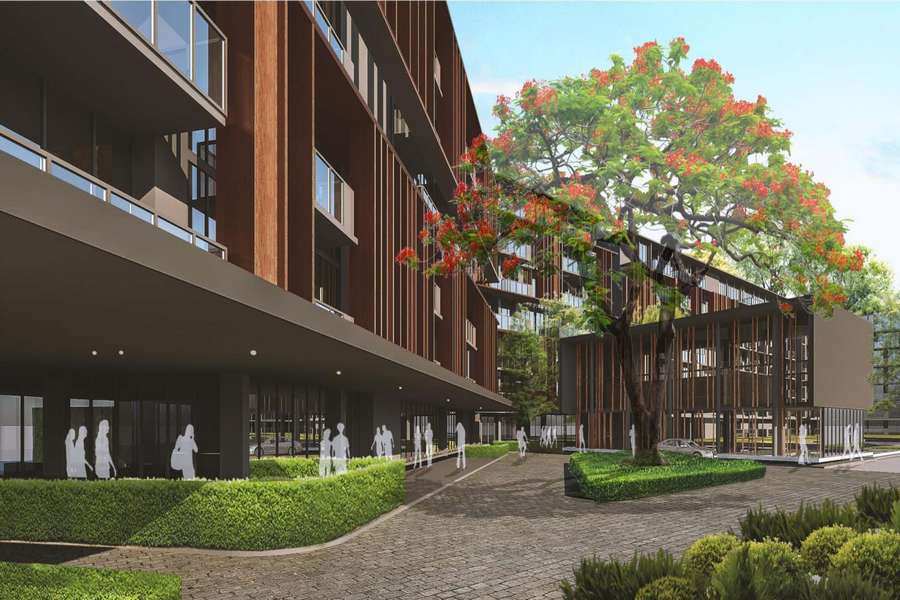 Golf Inn Condominium Resort will sit on 7 rai of land and feature a 107 room 7 storey hotel plus two 6 storey condominium buildings with a total of 158 units. Facilities to be shared by both the hotel and condominium include a rooftop infinity pool with pool bar, a large sandy beach swimming pool, a fitness center and multiple food and beverage outlets. The location of this new project is adjacent to the Black Mountain Golf Course and their target market will be golfers from around the world.
A show unit and sales gallery is currently under construction. Pricing on the condominium units has yet to be finalized but are believed to be roughly priced at 75,000 baht per square meter with units starting at 2,900,000 THB. A guaranteed rental return of 7% is also being offered. For more information contact Udorn Olsson at +66 (0)81 858 5965 or email at udorn.olsson@thepanoramavillas.com.