By Russ Downing: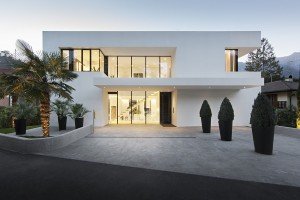 Having been involved with Hua Hin Real Estate for almost ten years I have had the pleasure of dealing with home buyers from all over the world. Almost all have had a strong sense of what they were looking for, whether it be a new Hua Hin home for sale or a resale property. Surprisingly though, many of my clients ended up buying a property that was different from their stated original intent.
From my experience there are pros and cons to both buying options, new or used and in this article I will cover my thoughts on the benefits of buying a new property.
Design Your Dream Home Your Way: Why settle for someone else's choices when you can select your favorite cabinets, countertops, appliances and flooring? While you're at it, you can choose gorgeous bath and kitchen fixtures, lighting and other options that you love. Your new home will reflect your style, not someone else's taste.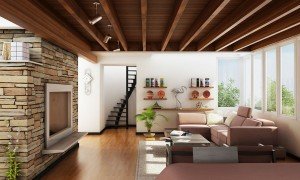 Choose a Floor Plan and Room Layout that Meets Your Needs: Want a master bedroom on the first floor? It's yours. With massive his and her's walk-in closets? Done! Want high ceilings and a luxurious, resort-style master bath? Perhaps you'd like French doors that open to your private patio or the pool? It's easy, when you build your master suite your way.
All New, Under Warranty: A used home likely has tired products that may soon need replacing. Your new home — and the products that comprise it — are brand-new and under warranty. What's the cost to replace a roof, appliances, countertops or a water heater on a used home? Those components of your new home feature the latest designs and building materials and should offer you years of comfort and enjoyment before needing replacement.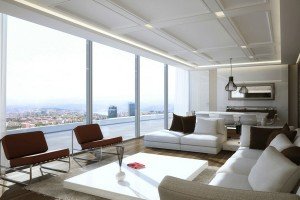 Energy and Cost Savings: Today's new homes are far more energy efficient than homes built just five years ago. Versus homes built ten or 20 years ago, it's game over, advantage new. Why settle for drafty, energy-wasting single-pane windows in a used home? Many new homes offer double-pane windows. Special window coatings and inert gases between the layers of glass are often available, saving you even more energy and money.
Low Maintenance: New cars today are computer-designed and computer-equipped. That's why they perform much more reliably than a car that's 15 or 20 years old. Homes are the same. Today's new homes have open floor plans and high ceilings that reflect the way we live today. They're also made of cutting-edge building products that require less care and maintenance. Another plus? The latest building systems and components are designed and engineered to work together.
Community Amenities: Many new homes are built in lavish master-planned communities with resort-style community centers, pools and clubhouses.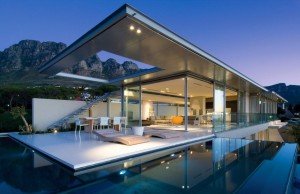 Advanced Technology and Design: It's possible to replace all of the single-pane windows in a resale home with today's high-performance windows. It's also possible to add insulation to a used home. However, it's very expensive to replace dated appliances, cabinets and countertops in a used home — and you still won't have the high ceilings you dream of on the first floor of an older two-story home. All are reasons to build your new home your way, to reflect the way you live today.
Safety: State-of-the-art circuit breakers. Electric gate openers with infrared beams that stop if a tricycle or child is too near. High-efficiency air conditioners that use the latest environmentally-friendly coolants. Cabinets and paints that use fewer volatile organic compounds, so that you and your family can breathe easier.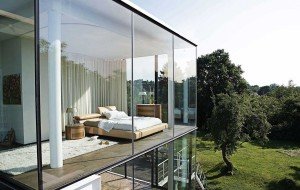 That New Home Feel: A used home was someone else's dream, not yours. It reflects their choices and family memories. You may learn to love avocado-green appliances (and you may be willing to scrub stained countertops or grease-encrusted ovens and cooktops) but more and more people prefer that never lived-in feel. After all, when was the last time you went to a department store and selected used clothes? Or visited a car dealer and paid more for a used car than a new car? New homes offer the latest designs, style, comfort and quality. They provide a care-free lifestyle so that you can enjoy your home, not work on it.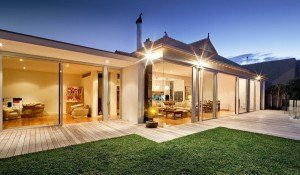 New home or used? There are certainly benefits to both and in my opinion both should be explored before purchasing Hua Hin Real Estate. Next I'll share my thoughts on the benefits of buying a pre-owned property.
ABOUT THE AUTHOR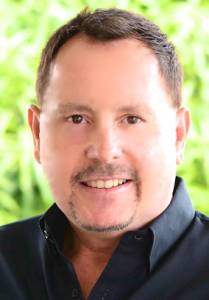 Russ Downing is Managing Director of HOT Hua Hin Property and has for the last 8 years headed up the Hua Hin judging team for the Thailand
Property Awards, widely seen as the Academy Awards for the Thailand Property Sector. Russ's articles have been translated and re-printed in a large popular Chinese magazine and he has had 3 of his luxury listings chosen for the Wall Street Journal's "House of the Day" feature with near worldwide exposure in the WSJ's U.S., European and Asian editions as well as online.
If you are looking to purchase a home in Hua Hin contact Russ at 084 387 5699 or russ@hothuahin.com, www.hothuahinproperty.com.