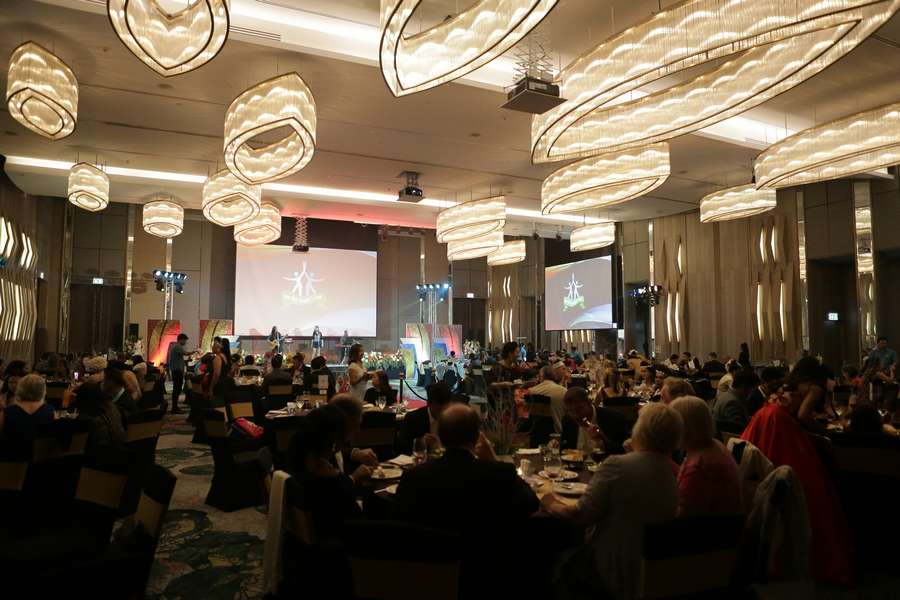 On January 15th the Hua Hin Woman's Club celebrated their 5th birthday with a "Fantasy Movie" themed Gala Dinner which was held at the AVANI Hua Hin Resort. Over 200 people attended the sold-out event including special dignitaries such as the Lord Mayor of Hua Hin, Khun Nopporn Wutikul, the Deputy Mayor of Hua Hin, Khun Montri Chuphu along with the Deputy Permanent Secretary of Hua Hin Municipality and the Advisor and Secretary to the Mayor of Hua Hin.
The Woman's Club was established on February 14th, 2013 to allow Thai women, who are married to foreigner's, to show their potential to help Thai society. Khun Pranom Chuphu, President of Hua Hin Woman's Club said "Tonight's event is to provide funds to help society, like every year, which is in accordance with the purpose set forth in the establishment of the Hua Hin Woman Club, helping women, children and the elderly who suffer from disease and disadvantaged, as well as being supportive of government and private agencies as far as possible." Another goal set forth at the founding of the Hua Hin Women's Club is to raise the potential and the knowledge of Hua Hin women allowing them to be at the forefront of Thai Society.
Notable donations on the night of the event included 50,000 THB from Khun Nopporn Wutikul, Mayor of Hua Hin & 50,000 THB from Khun Jariya Hansarawong, General Manager of Hua Hin's BluPort Shopping Mall.