The movie Field of Dreams is a modern classic 1989 American sports fantasy drama. The film stars Kevin Costner as a farmer who builds a baseball field in his cornfield that attracts the ghosts of baseball legends, including Shoeless Joe Jackson and the Chicago Black Sox.
The movie is known by its iconic line, "If you build it, they will come." Broken down, that memorable line means that if you put the time into making your dreams a reality, people will start flocking towards it, and you will be rewarded for the hard work you put in.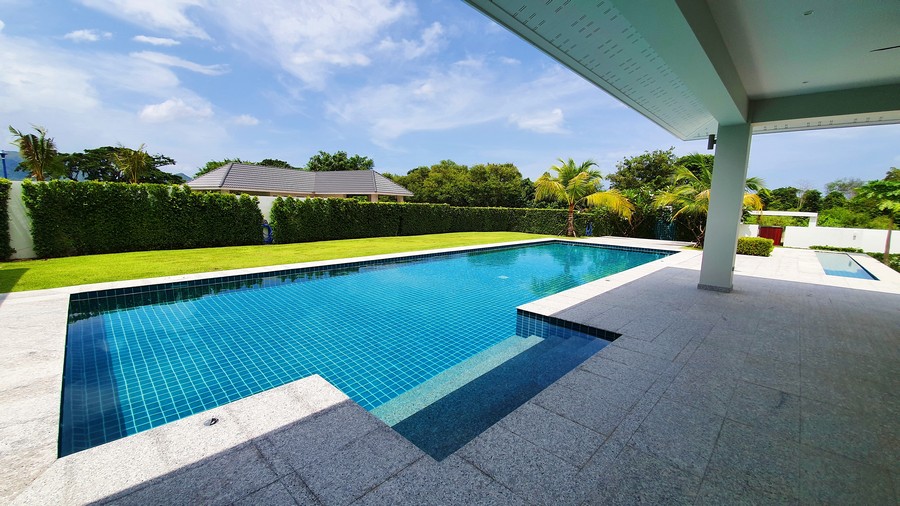 It is that line, if you build it, they will come, that rattles in the back of my mind when I think of the successful Hua Hin pool villa development Baan Phu Thara. The winning team behind Baan Phu Thara is Grahame and Scott Beacham who handle the sales under their Thai Country Homes company, along with builder Eakkarat Suppagarn. Eakkarat has 24 years of experience as a construction engineer, and has built 100's of homes in Hua Hin under his Smart House banner, earning a reputation for quality construction.
Grahame, Scott & Eakarat teamed up to build their first project Baan Phu Thara. A development of 42 luxury pool villas located in the Black Mountain area. Those 42 homes have sold and they are now selling and building phase 2, a project of 17 homes located across the road from phase one.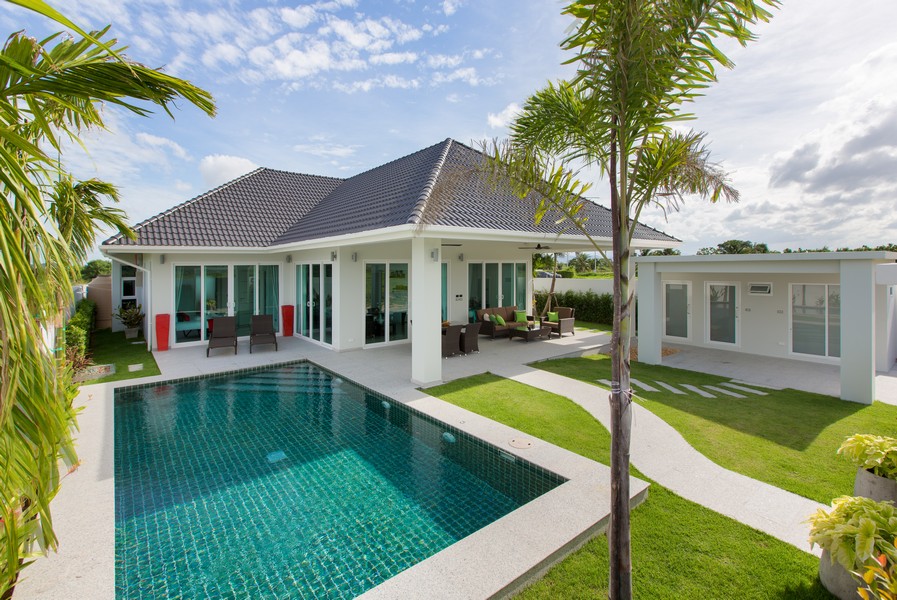 In an area that is becoming known as "Up Town Hua Hin," Baan Phu Thara is just 3 minutes from the Black Mountain Golf Course, the Hua Hin International School, the Black Mountain Water Park & the Black Mountain Wakeboard Park. Hua Hin city center is approximately 15 minutes away and you can reach any of 9 golf courses within a 20-minute drive.
The award-winning development is eco-friendly, featuring solar power as standard, rainwater harvesting, UPVC double glaziing windows and inverter air-conditioners that are 40% more efficient than standard. These homes also offer underground pest control, European kitchens, a furniture package, and automated underground sprinkler systems. Both developments boast underground wiring, an expensive proposition in Thailand, but it sets the development apart from others. Coming soon will be a restaurant and sports center.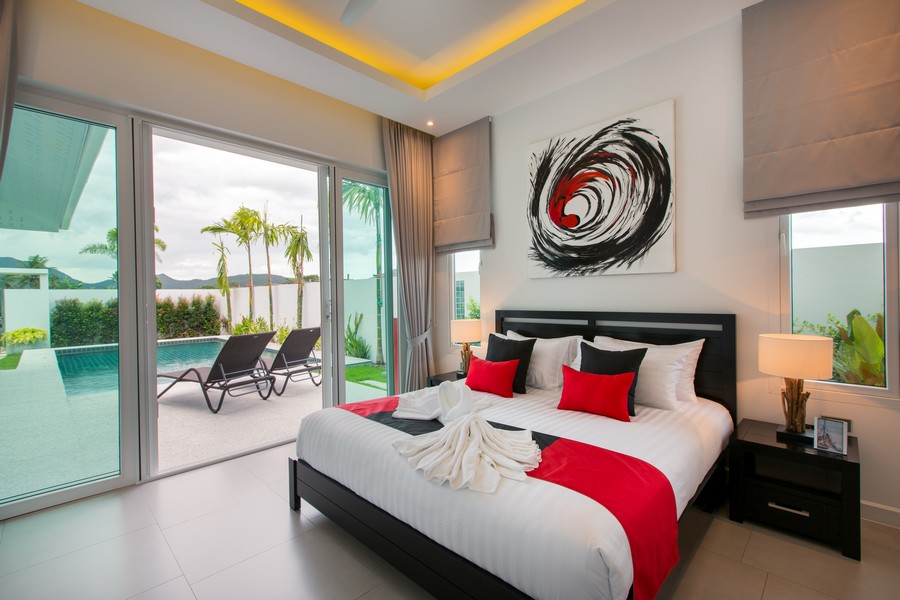 Already 7 of the 17 homes have been sold and construction has started. BPT offers 3 different house styles.
Villa Boutique A & B features 3 bedrooms and 3 bathrooms with 163 square meters of living space and comes standard on a 550 square meter land plot.
The larger Villa Deluxe is also 3 bedrooms and bathrooms but is larger in size at 183 square meters on a standard land plot of 650 square meters.
Villa Executive is the largest at 203 square meters and features 3 bedrooms and 3.5 bathrooms, on a standard land plot of 700 square meters.
All that being said, it's hard to find two homes that are the same, in that customers have the choice of colors, tiles, & internal design changes. Also, larger land plots are available.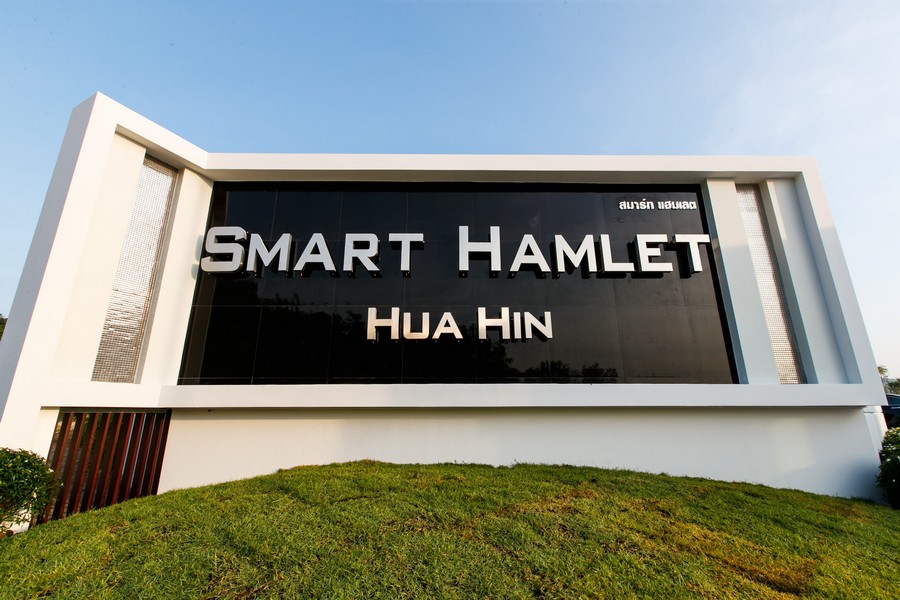 Another "Build it and they will come" project that they've recently launched is Smart Hamlet. This new project of 30 homes is located a few minutes from Baan Phu Thara and enjoys all the benefits of their exceptional location: mountain views, rivers, breezes, and all only a few minutes from Black mountain Golf course, International School and Water Park.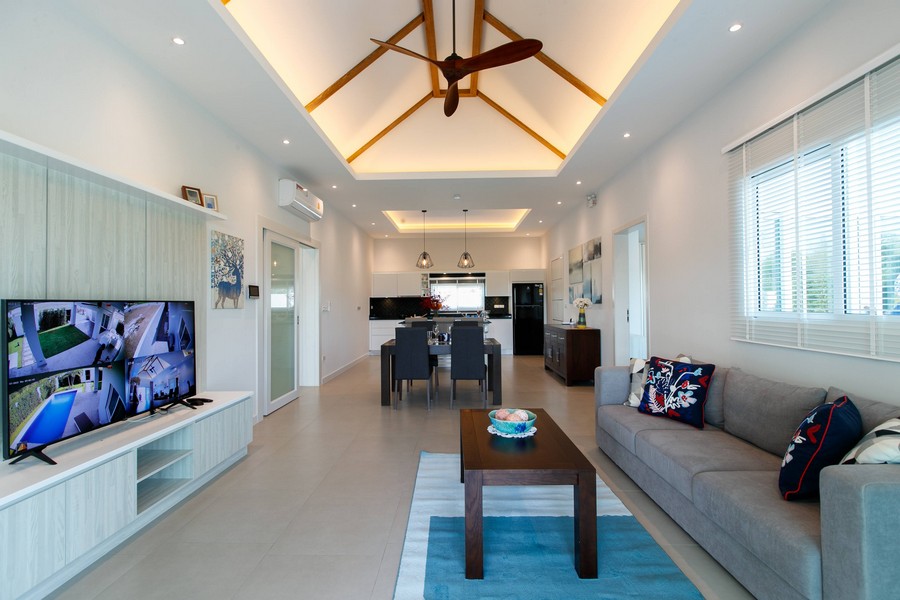 Smart Hamlet features the same high standards of quality and finishing as Baan Phu Thara but caters to those with a budget of 5-8M Baht. Attractive features of this development are a river and garden area, a fitness room, communal pool, Smart systems, sprinkler systems with water provided from the river and as always, solar as standard. As of this writing, they have already sold five homes at Smart Hamlet.
Even in the 2 years of Covid, Baan Phu Thara continued to make sale after sale, a true testament to the build quality and value for money that they offer.
+66 (0)87 108 9582
thaicountryhomes@gmail.com
www.thaicountryhomes.com