After producing two national and three international pageants for men, Ms. Tanya Siri Vijitsomphong, Thai entrepreneur, media personality and the creative director of this magazine produced her first International Mrs. Pageant.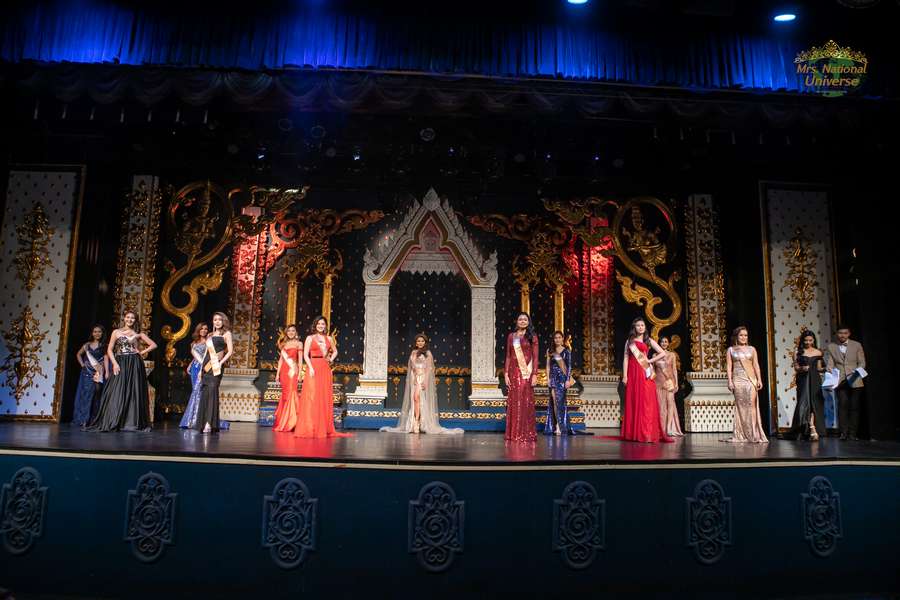 In setting up Mrs. National Universe, Ms. VijitSomphong said she wanted to showcase phenomenal women who believe that being married or having children should not and does not stop anyone from going after their dreams. To enter the pageant contestants had to be married or previously married. Host cities for the competition were Kanchanaburi and Bangkok and the contestants spent a week touring and participating in activities.
The women landed in Thailand on the 24th of September and attended a sash ceremony held at the Bangkok home of Socialite & Philanthropist Khun Sumanee Guna Kasem. Khun Sumanee was the Honorary Chairwoman for the Pageant and gave the welcome speech on the final night which took place on September 30th at the Mambo Theater in Bangkok.
The ladies, all arriving from different parts of the world, travelled to Thailand to take part in this international extravaganza of beauty and fashion. The candidates were judged on social skills such as confidence, personality, communication skills, on and off stage presentation, on and off camera presentation, runway skills and many more.
The grand final evening saw the women being judged on their individual interviews along with the evening gown round, national costume round and their fitness.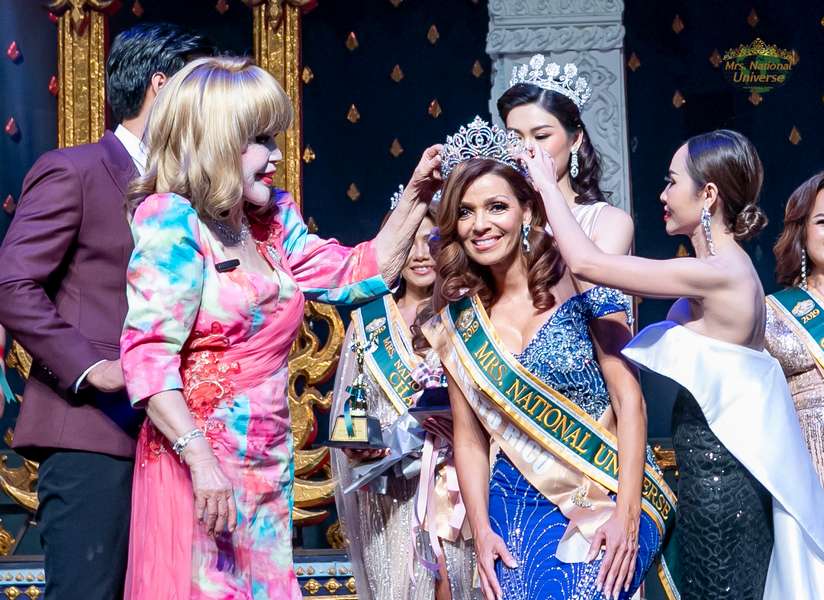 When the big moment came, it was Miss Puerto Rico, Maria Delgado, a 52-year-old mother and former model who stole the show when she was hailed as the first ever winner of Mrs. National Universe. A true embodiment of beauty and substance, Delgado manages to balance her different roles and fulfill her obligations to her family and to society. Besides Delgado, the pageant's major winners also included 1st runner-up Mrs. Gingkran Siriporn representing Laos (also Mrs. Congeniality winner) and 2nd runner-up Nazie Majeed Hasan from India. Completing the Top 5 were Mrs. Myanmar Zin May Latt (Miss Popularity) and Mrs. Thailand Tanya Dokmai who also brought home the Mrs. National Universe Charity title and Best Thai National Costume.