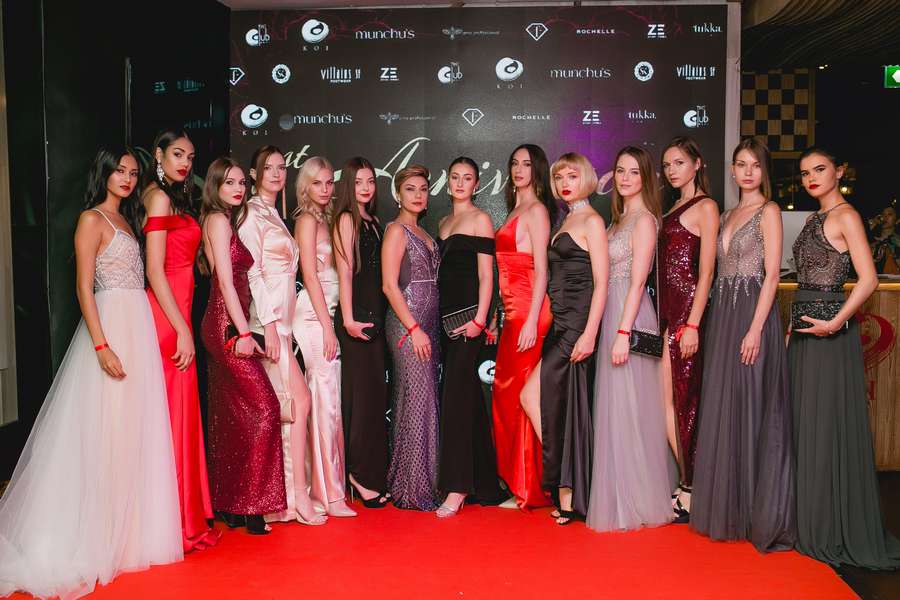 Since its inception in Los Angeles in 2002, KOI has been continuously recognized as a top destination for contemporary Japanese dining in Los Angeles, New York, Las Vegas, Abu Dhabi and in Bangkok. With its fresh take on Japanese fare and its alluring Feng Shui designs, KOI built on their success in the City of Angels, Los Angeles. Koi opened their newest outlet in Sathorn Square a year ago and it has become a diverse hotbed of models, artists, the who's who of Bangkok and business elites flying in from all corners of the globe.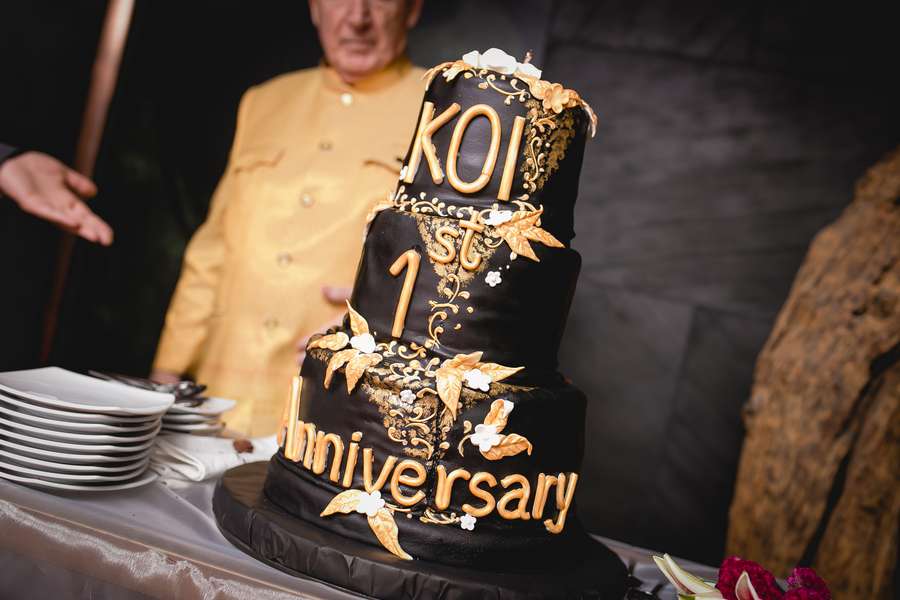 On May 10, Koi's Sathorn restaurant celebrated its first anniversary with a mad party attended by ambassadors, dignitaries, VIPs and media followed by a sensational fashion show showcasing the latest collection "Single and available" by Munchu's and capped by a live performance by Way Thaitanium
Nestled in Bangkok's most prestigious district and adjacent to the extensive space that is now The Club @ KOI, KOI restaurant boasts a décor by the renowned local interior design outfit Studio Fifty Four that is contemporary but softened with natural accents—wooden floors, tables and wall panels, leather upholstered seats and banquettes and light shades fashioned like woven baskets. However, under the theme of "neon summer" to herald in the new season, that night the restaurant and club was set straight out of a scene of Midsummer Night's Dream, with an explosion of riotous color in shades of fuchsia, magenta, green, pink and violet with flowers, LEDs and tea lights.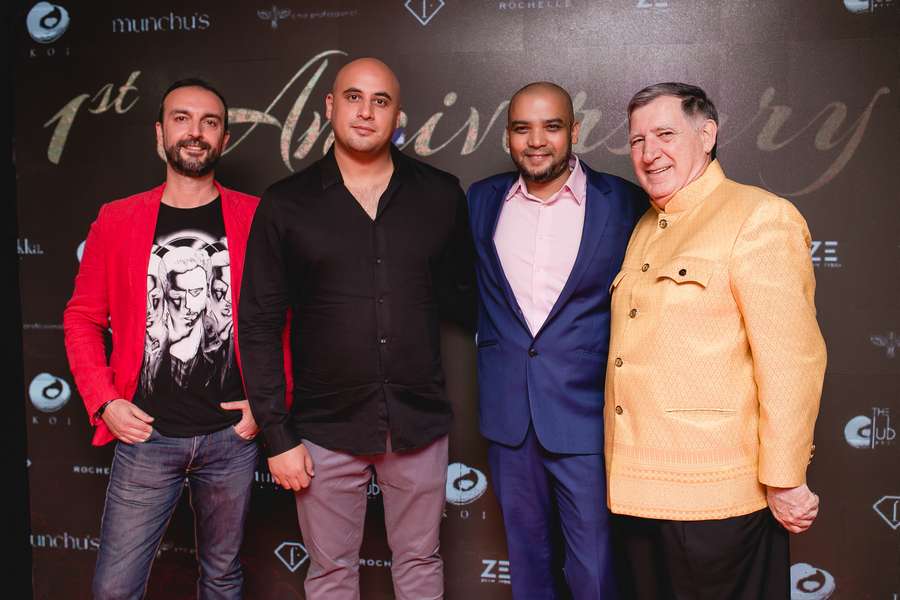 With most of Asia's elite in attendance, the extensive guest list also included dignitaries from Myanmar, Switzerland, Japan, Austria, Malaysia, Sri Lanka, Spain, United Kingdom, Portugal and Greece. Not surprising, considering KOI's emphasis on design, intimacy and style in California have attracted celebrities from George Clooney to Madonna and Bangkok is no exception. Expertly crafted under the experienced eye of executive chef Hisashi Iwata and served by the talented team of KOI, the dinner menu included some of KOI's signature dishes such as the world famous KOI Geleno roll, the miso bronzed black cod and creamy white shrimp tempura, washed down with refreshing summery peach Bellini's.
Opening the show at 9:30 pm, produced by Sara Kondal, were dancers choreographed by Ida Victoria Nowakowska—the far-famed Polish ballerina who's also a prestigious judge and a choreographer of Poland's So You Think You Can Dance. The show continued with a performance by a sensational chalice dancer in a huge glass set against a backdrop of magenta orchids, frangipanis and peonies blooming like a magical garden. Following the beautiful opening, a hush descended before the first model filed down the catwalk to kick start the fashion show which showcased Munchu's new collection "Single and Available" in the most festive setting.
Swaying between brutal femininity and angular boyish-ness, Munchu's women are sexy, daring and empowered by a subtle mix of male uniformity. Called out by Harper's Bazaar as one of the most influential designers in Thailand, Munchumart Numbenjapol is a fashion force to be reckoned with on the global scene.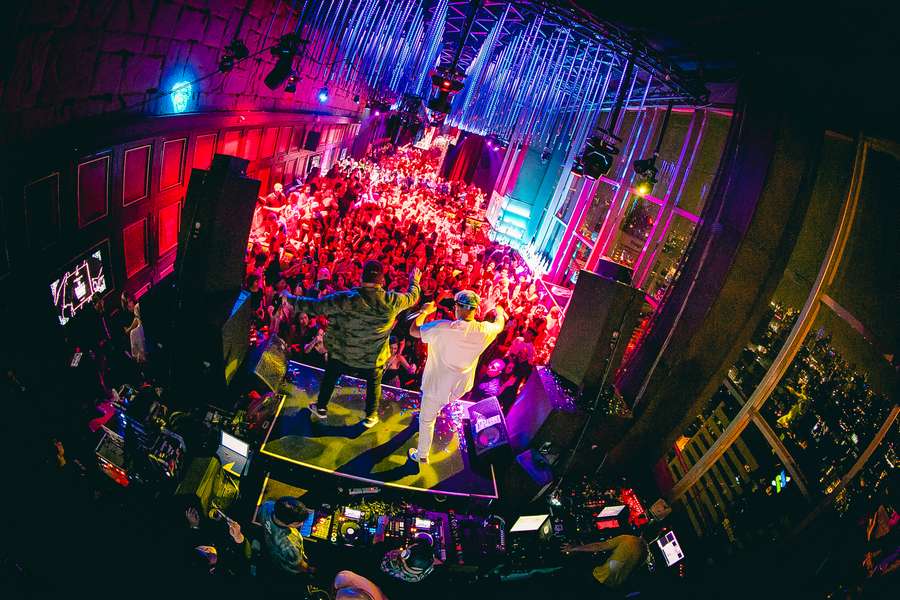 The night ended with a frenetic performance by Thailand's own Way Thaitanium that had everyone one off their seats and already looking forward to Koi's 2nd Anniversary.
Offering breath-taking views of Bangkok's skyline, this exclusive event took place on the 39th Floor of the Sathorn Square Building. KOI's Bangkok home emphasis atmosphere as much as cuisine, an unmatched visceral dining experience that firmly establishes Koi as a leading global hospitality brand.