Bangkok's Lelawadee restaurant is located inside the Mövenpick Sukhumvit 15 Hotel. Set down a quiet soi, it is a great venue for escaping the city heat, noise and traffic. The visually appealing restaurant is set around a central garden that overlooks a waterfall and is surrounded by plants and large bay windows.
This is the main restaurant for the hotel, where their buffet breakfast is served and later their ala carte lunch and dinner. We had the pleasure of joining for an evening meal and found the experience extremely satisfying.
The menu is extensive and there should be something here that tickles anyone's fancy no matter what their food mood is. Inside you'll find plenty of salads and appetizers, different types of meats, pizzas, pastas, burgers, sandwiches as well as traditional Thai dishes like Tom Yum Goong spicy shrimp soup, Gaeng Kiaow Waan green curry, and Phad Thai. Add to this is a new range of Mediterranean cuisine with standouts like hummus, Mixed Grill and Beef Kebabs rounding out an exciting cosmopolitan dining adventure.
Rotating menu specials range from barbecued meats and fish, to health-conscious cuisine. Additionally, Lelawadee serves up traditional Swiss recipes revisited by Mövenpick.
The Mövenpick brand actually got its start in the restaurant business back in 1948. It was that year that company founder, Ueli Prager opened his first restaurant, which he named Mövenpick, in Zurich Switzerland.
One of the Mövenpick's signature dishes on the Lelawadee menu is their Riz Casimir with Veal. Curry and tropical fruit flavors suggest an exotic origin, yet Riz Casimir was invented in the Mövenpick kitchen by Ueli Prager and it's been served in their restaurants since 1952. Another popular signature dish is their Zürich-style veal. The dish consists of their succulent veal in a mouth-watering cream and mushroom sauce, served with a traditional crispy rösti, a quintessential Swiss dish popular at Mövenpick restaurants the world over.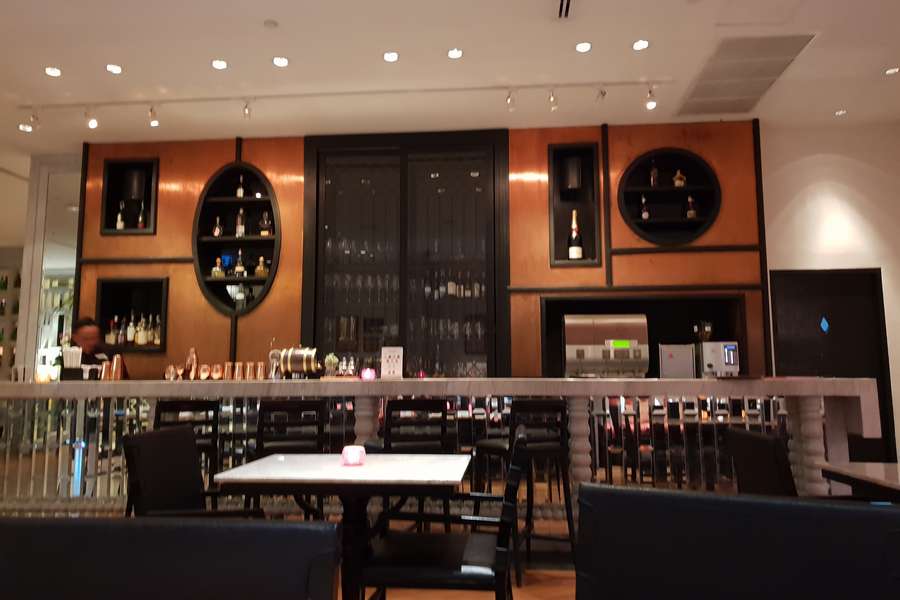 Something that I think makes Lelawadee really stand out is their one of a kind Chocolate Bar. No, not the chocolate bar that you buy at 7-11 but an actual Chocolate Bar where master mixologists have created chocolate cocktails and mocktails, paying homage to Mövenpick's Swiss roots as a purveyor of chocolate excellence.
In this new bar experience, you can choose the level of "darkness" in your cocktail, ranging from 70%, 80% to 90% of the highest grade of Swiss chocolate. The drink menu features some creative cocktails and mocktails, both hot and cold. My personal favorite was The Choco Castro. Highly recommended for the guys, this taste sensation is comprised of Hennessy V.S.O.P, Bailey's Irish Cream, 90% Swiss chocolate, rum and cream; or for the ladies, how about a Brody, made with white chocolate vodka, Bailey's, strawberry sauce, and cream.
These sweet drinks can take the place of dessert or else be part of a fun-filled bar and nightcap experience post-dinner.
To sum up, Lelawadee offers an extensive array of international dishes along with a very creative cocktail menu topped off with the Mövenpick's longstanding guarantee of quality and top notch service. Overall, an excellent meal and a great night out.
Lelawadee Restaurant
Mövenpick Hotel Bangkok
Sukhumvit Soi 15, Klong Toei Nua, Wattana, Bangkok 10110, Thailand
Phone +66 2 119 3100