Be it at home or when travelling, the Let's Eat team is always on the lookout for a great bar serving original quality drinks.
Such appealing watering holes receive bonus points if they are beach side in an idyllic, tropical, Insta-worthy setting. Double bonus if they have a food selection perfect for nibbling or sharing. Triple points if that food offering is inventive, appealing, and veers from the 'usual' food and drink selection.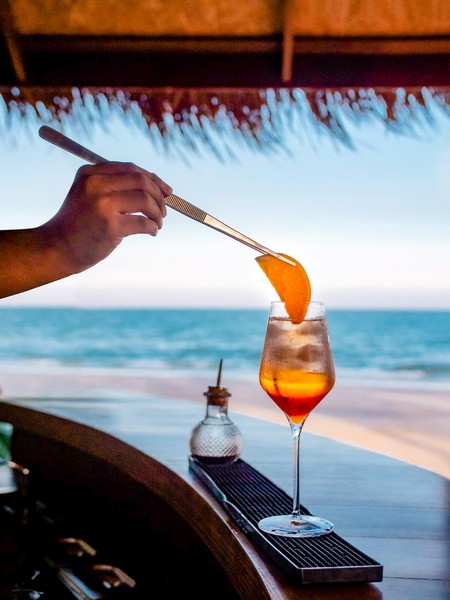 One such example is in Hua Hin, and it's called Praça. Blessed with a prime beachfront location at the modish The Standard Hua Hin Hotel, Praça, is Portuguese for plaza or piazza, signifying a local meeting place. With its seaside garden setting and restored heritage beach house, Praça must be one of the coolest meeting places on Hua Hin's beachfront.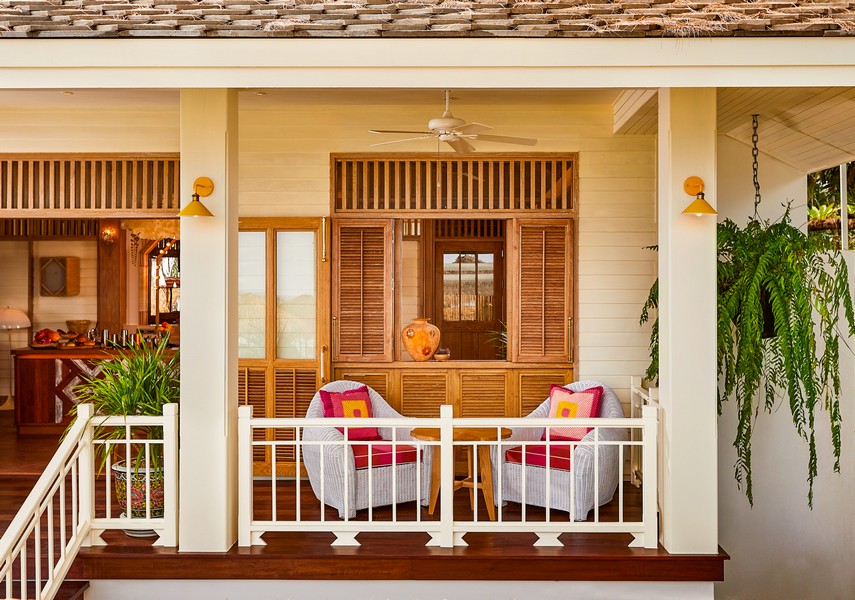 Praça's skilled mixologists can serve your favourite or concoct a selection of impressively luscious cocktails guaranteed to excite the socialiser in you.
A quality drink list also offers wine by the glass or bottle, a good selection of well-known beers, plus craft and cider options. Spirits, aperitifs and digestives, plus craft and home-brewed sodas and juices, round out the beverage selection. After all, and by their own admission, Praça is all about refreshing boozy concoctions.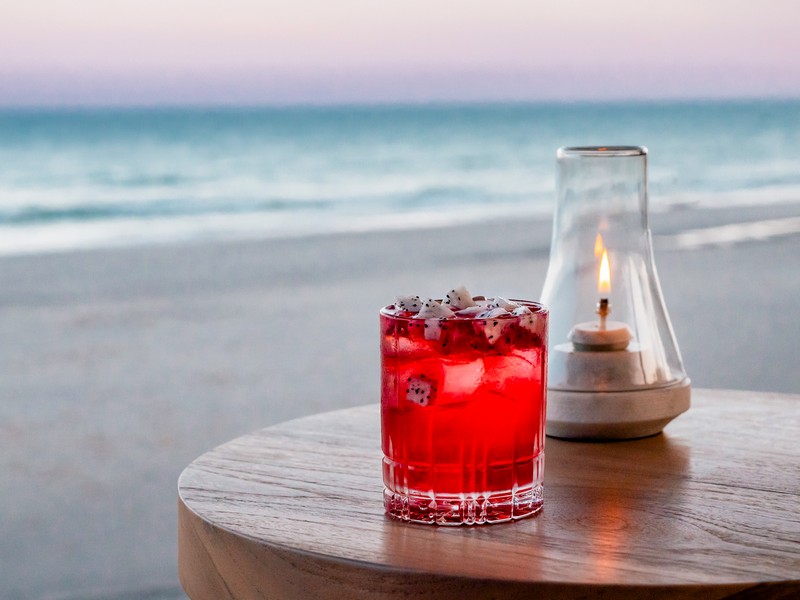 From the cocktail menu, we sampled Rose Tinted Dreams, a delightful melding of Żubrówka Polish vodka, rosella juice, dragon fruit and lime soda. The obliquely named Self-Carrot blends Mediterranean and Asia starting with Gin Mare, carrot juice, coriander and lime in a glass dusted with Matcha powder. Ruby Sunbird was the favourite — mixing Plantation dark rum, spiced rum, and Campari with pineapple juice and lime, dressed with toasted coconut. Smooth with a happy, heady punch.
Praça labels itself as a Thai izakaya. A place for friends and groups to gather for drinks and socialising while grazing on tasty bar bites or sharing more group-friendly dishes. Their playful, distinctly Thai dishes are often modern and more refined. The menu is divided into Tapas, From the Fire, Bowls, and Sweets. Our food journey started with four selections from the Tapas selection, and don't get confused by the Spanish term; these are distinctly Thai, with a twist.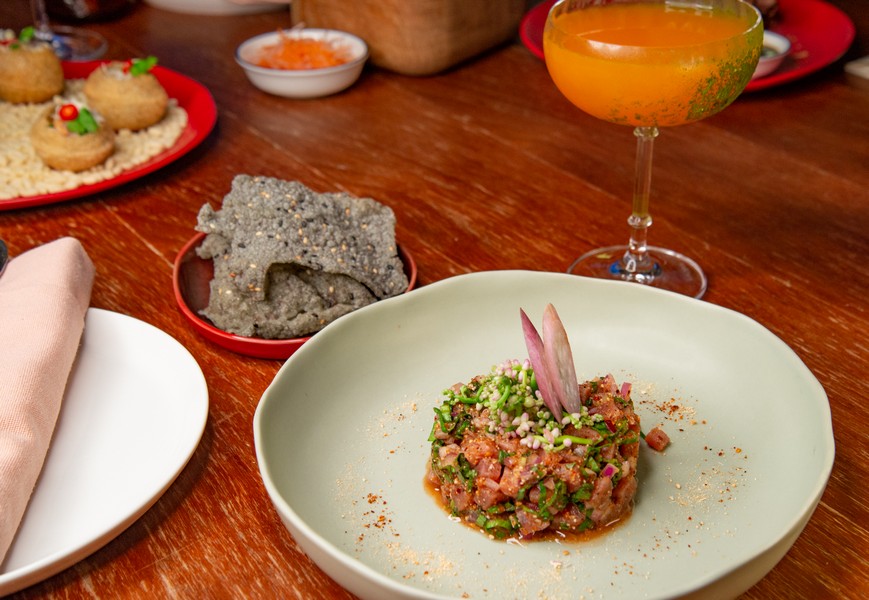 The elegantly presented Esan Tuna is a northern-eastern or Laarb version of tuna tartare with cracked rice for added texture and house-made black rice crackers. Seang Wa Poo is deceptively light fried rice flour balls akin to savoury profiteroles, filled with blue swimmer crab meat delicately spiced with coriander and lemongrass. These delightfully delicious balls sat on a plate of puff rice and were very moreish.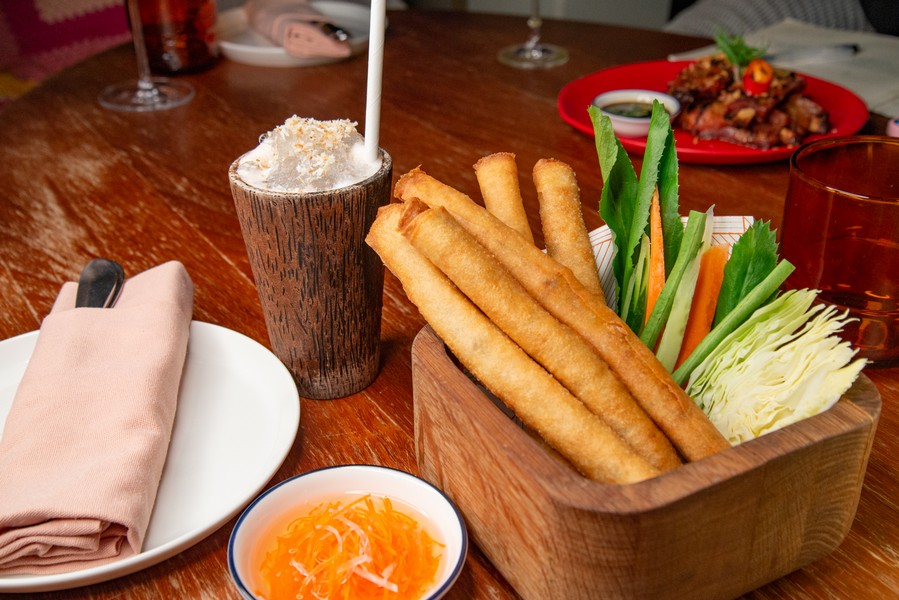 Rounding out our Tapas tasting were Laarb Klui plus Moo Ping Bo Larn. The laarb is in a long slim spring roll shaped like the Thai musical flute – a Klui. The filling is a spicy combination of pork mince shallot, chilli, roasted rice and vegetable and is presented with an Ajard sauce or Thai cucumber relish. The 6-hour slow-cooked pork belly skewers or Moo Ping Bo Larn came with a spicy BBQ sauce and an apple Ajard. A crowd-pleaser on any table.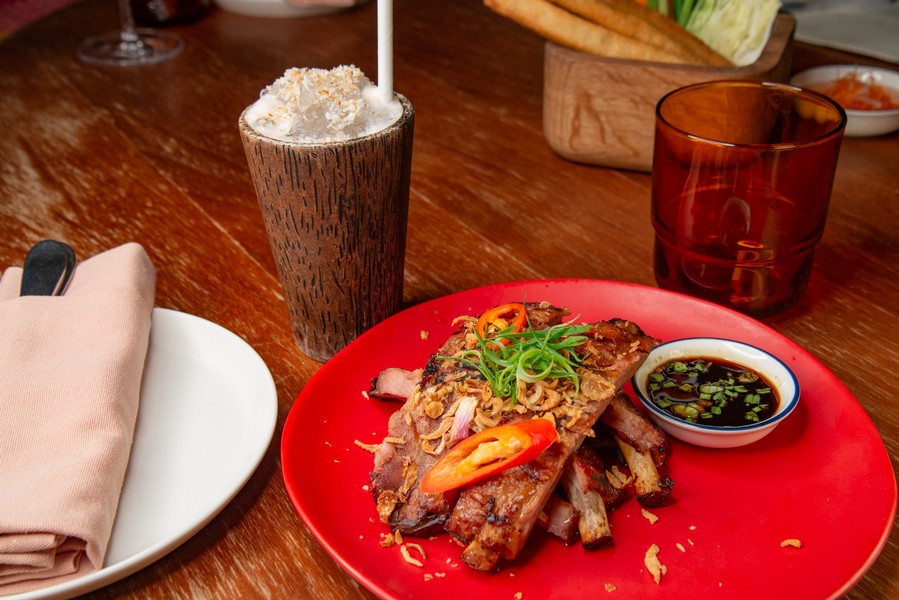 Our exploration of the menu's Bowls and From the Fire section was equally enticing. Zee Klong Moo Ob was all about 24-hour fall-off-the-bone slow-roasted pork ribs with a spicy Praça sauce. A Khao Pad Tom Yum or Tom Yum flavoured fried rice served with grilled scallops exhibited all the fragrant heat of the classic soup. Everybody will want to dig their spoon into this tasty rice and seafood dish.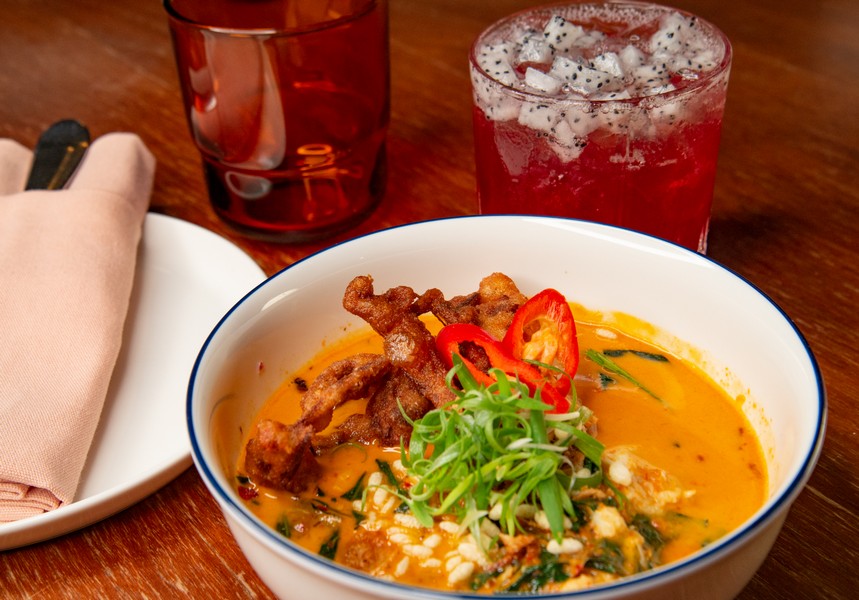 Gaeng Kua Bai Cha Ploo Phoo is a red curry flavoured with betel leaf and kaffir lime topped with deep-fried soft-shell crab, which adds a pleasing seafood crunch. The final savoury dish was Baa Mee Heang Nuea – five spice and 12-hour slow-cooked beef served atop rice noodles and accompanied by soft-boiled egg and chilli. A perfect match if needing sustenance after a few cocktails or your favourite tipple. Jasmin or organic brown rice is available to accompany any dishes if desired.
A small selection is available for those needing a sweet fix to finish their time at Praça. These include a Mango Sorbet with dried mango and crumble and the signature Buay Loy – Thai dumplings in a ginger broth.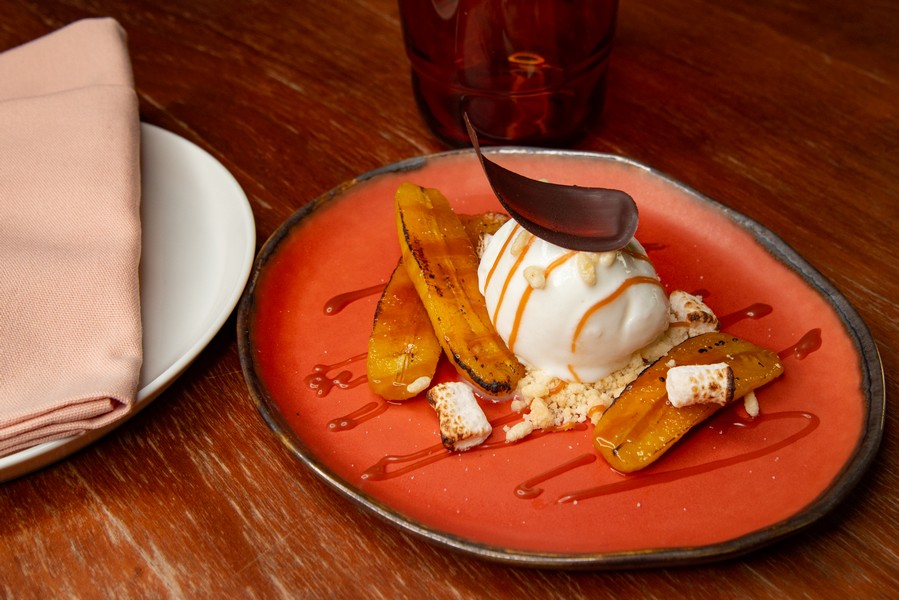 Our favourites were the Thai Banana Boat with caramelised bananas, coconut ice cream, mini marshmallows, roasted coconut topped with a chocolate leaf, and the Waffle I-tim cha Thai. Picture a waffle made with a croissant-style pastry with all those delicate layers caramelised to buttery perfection, topped with a creamy Thai tea-flavoured ice cream, and dressed with chocolate sauce and peanuts. Yum!
Praça opens daily from 4:00 PM to 12:00AM, with the last food orders at 10:30 PM. Visit www.standardhotels.com for more details, or call +66 32 535 999 for reservations. Follow their social media channels for additional updates, specials and happenings.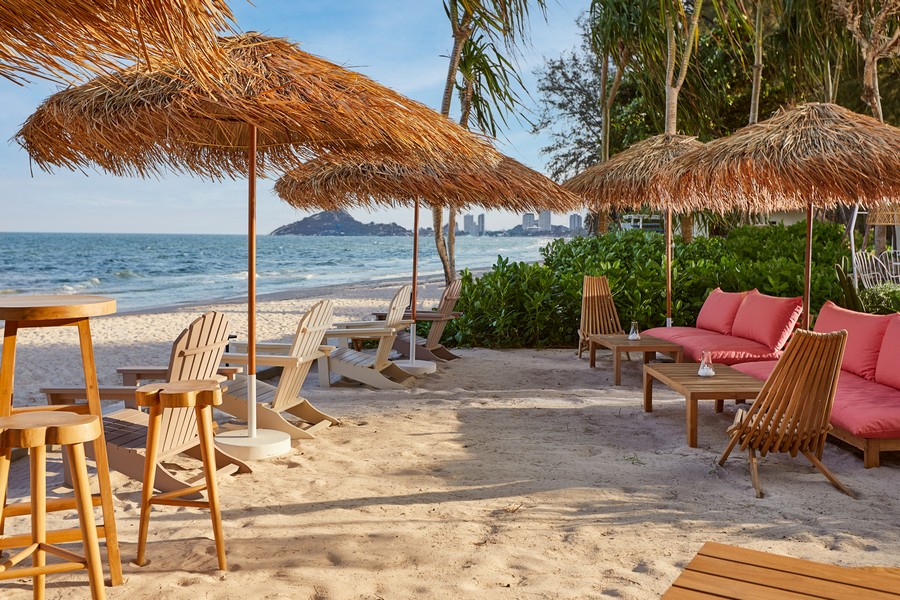 Praça could very quickly be your next elegant yet relaxed beach side watering hole and the ideal place for catching up with friends over snacks or tasty sharing plates.
By Michael Cullen