Bangkok foodies are familiar with Jutamas "Som" Theantae from her two well-known Bangkok restaurants: Karmakamet Diner, which opened in 2013, and Karmakamet Conveyance which followed. The Pandemic interrupted these acclaimed restaurant's stories, but now Chef "Som" has opened her latest enterprise, SOM'S TABLE, in a newly renovated traditional cottage on the tranquil shores of Khao Tao beach, in Hua Hin.
Chef Som discovered the historical house by the seaside and instantly fell in love with it. Shortly after, she decided that this location would be where she would open her restaurant.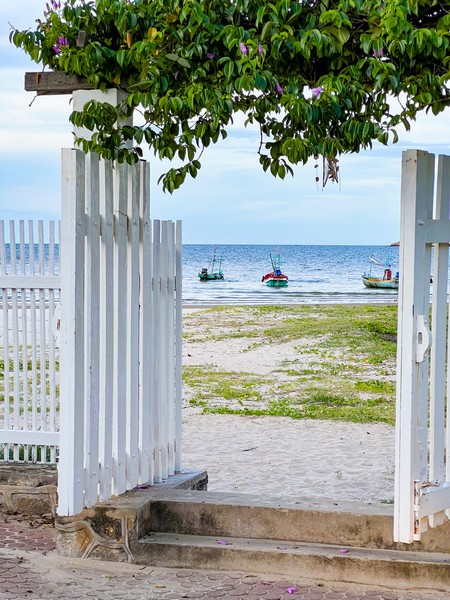 The double story 80-year-old wooden heritage house lies amidst local seaside residents' homes and has a stunning, uninterrupted view of white cream sands and admiral blue sea waters, framed by moored fisherman boats and coconut trees.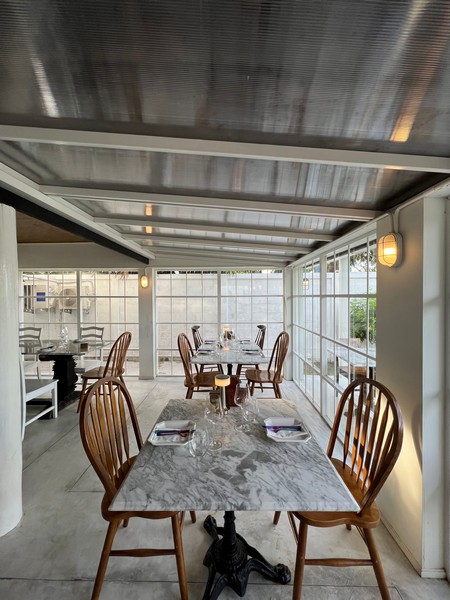 The restaurant is cosy with just 18 seats inside and 6 to 12 seats outside. The menu available at SOM'S TABLE is an A La Carte, Carte Blanche Menu, meaning "according to the menu or chef", which changes daily to weekly based on what the Chef creates and availability of fresh produce.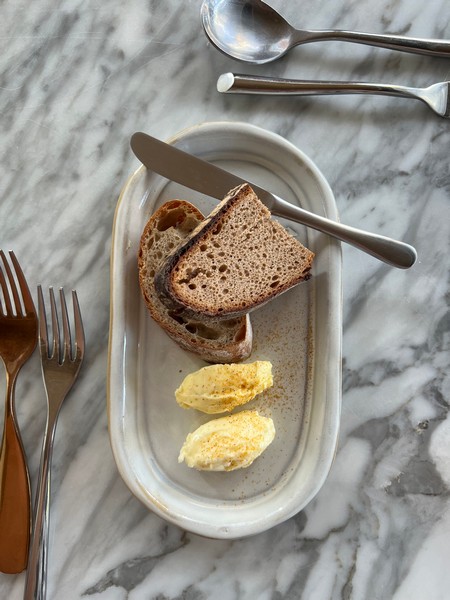 The comforting dishes are designed to bring the feeling of warm familiarity, with portions friendly for sharing. Menu highlights include fresh handmade pasta, freshly baked bread with herbs from her garden, a Catch of the day fish from the local fishermen, along with succulent Lamb & Beef dishes.
The meals are also fitting to pair with the selections of fine wines which Chef Som has curated to compliment the SOM'S TABLE dining experience.
Our HOT Magazine Let's Eat team visited SOM"S TABLE on August 28 when Chef Som collaborated with acclaimed French Chef Hervé Frerard, Montien, the Hotel Surawong Bangkok's Culinary Director, for a "Classic French Escoffier" inspired 5-course degustation dinner.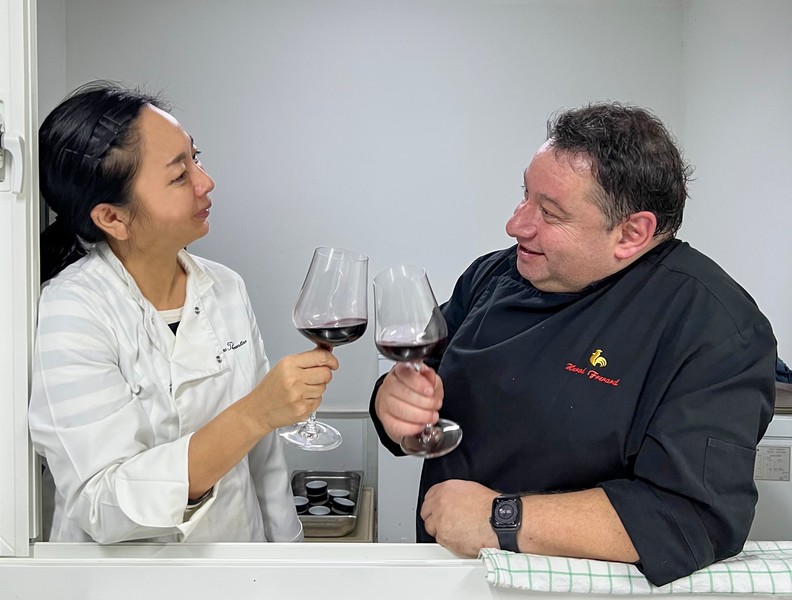 Guests were taken on a culinary journey through France, bringing back the pure taste and technique of escoffier-cooking yet with each Chef's personal touch and flair. These two culinary masters had previously collaborated for their first 4 Hands event at a sell-out Valentine's Day Dinner in 2021 at Karmakamet Conveyance.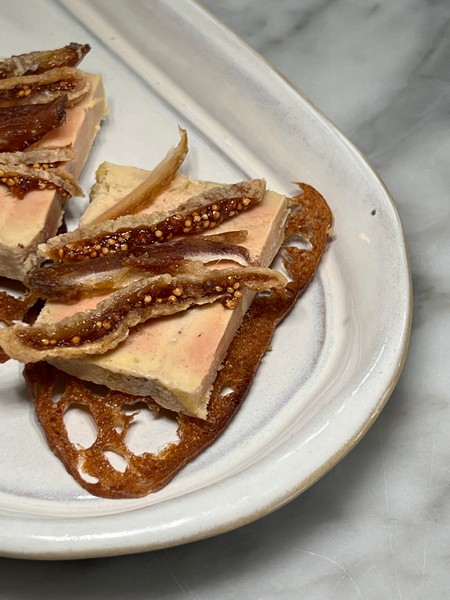 Their classic Escoffier food tour started with an Amuse Bouche from each Chef – a Pate with figs and a fried and fresh oyster on ice. A creamy appetiser of soft boiled egg on a buttered crouton infused with black truffle, chanterelle
mushroom and parmesan cream. Atlantic Skate Wing atop a confit of shallots with a butter sauce and fish eggs.
Looking golden and glorious, a Pithivier (round pie) of pigeon and Fois Gras sitting in a Jus flavoured with Maderia
and Australian Truffle.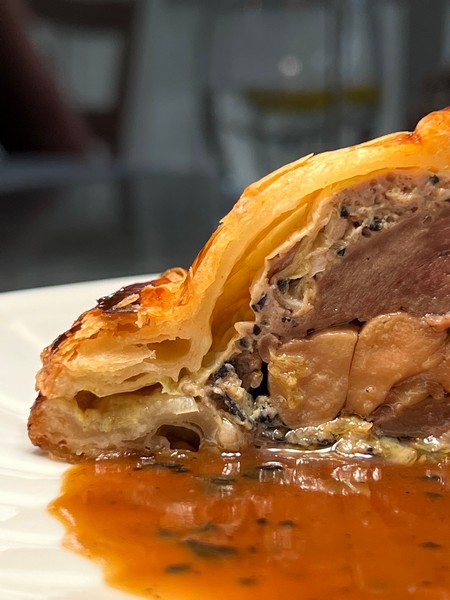 Veal Tripe, perhaps not a regular modern menu item, though indeed a classic from Escoffier's time, was cooked for 28 hours in a Provencale sauce, accompanied by garlic confit and Italian basil oil. The 4 Hands dinner was brought to a boozy close with a Traditional Rum Baba featuring a light Financier, a Rum Jelly with dazzling amounts of rum and
topped with a generously calming Vanilla Cream.
Som's Table opens at 4 pm from Thursday to Monday, and bookings are strongly recommended. Enquiries and reservations can be made at +66 (0)97 287 2442 or visit www.somstable.com
By Michael Cullen