One of the wonderful things about living in Thailand is that you can visit so many interesting cities within short air travel times from Bangkok's Suvarnabhumi International Airport. Danang in Vietnam is one of those at just 90 minutes away. Voted the 3rd best city in Asia by the readers of Travel+Leisure Magazine, Danang is the fifth-largest populated city in Vietnam. It lies on the coast of the South China Sea at the mouth of the Hàn River and is one of Vietnam's most important port cities.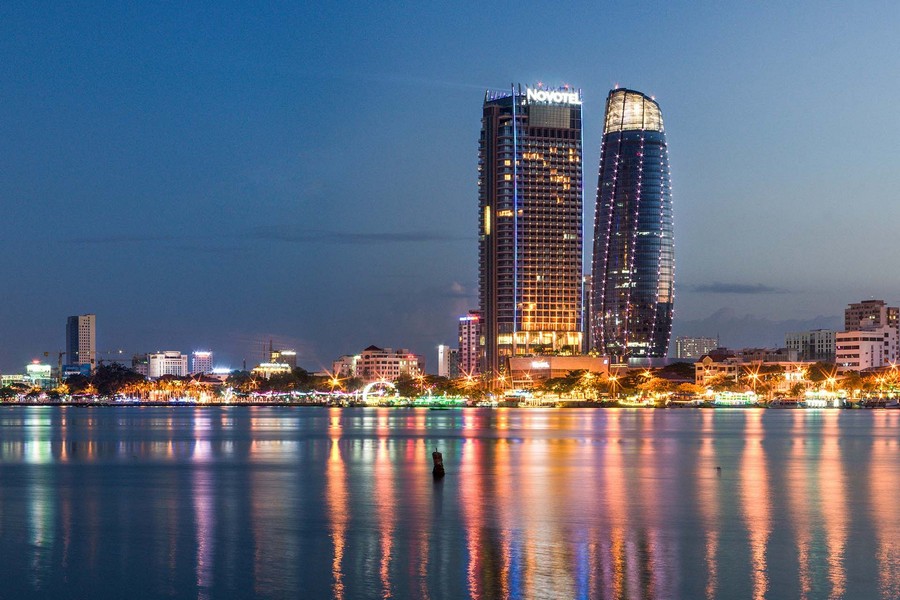 With broad beaches, fantastic street food, the fabled Hai Van Pass, and a growing collection of cafes, restaurants, and bars, it's no wonder the residents of Da Nang sport some of the broadest smiles in the country. The warm sands of My Khe Beach sweep south from the mountainous Son Tra Peninsula. Da Nang hosts some of Vietnam's top luxury resorts, but much of the beach still belongs to the people who make it their playground, gym, and source of livelihood.
The old city centre with its overflowing markets and hushed pagodas still functions, just a few streets away from hipster cafes and designer boutiques. Just when you think it's all breathless forward motion, a moment of local life peels back the paint to reveal Da Nang's easy, laidback culture.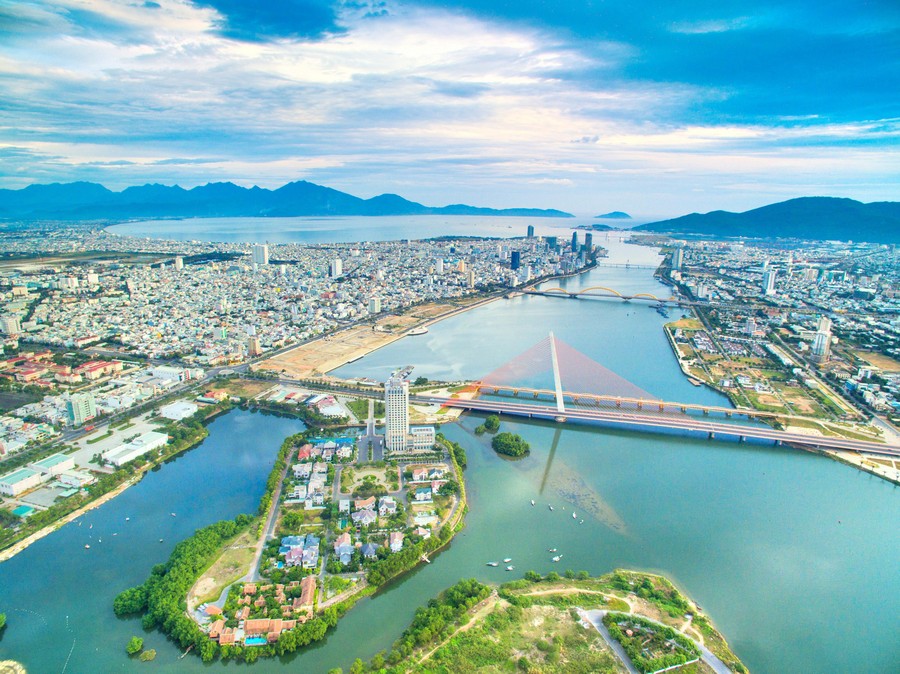 Da Nang is sometimes called the 'City of Bridges', and its seven over-the-water structures are an iconic part of the city's makeup. The striking yellow Dragon Bridge is the best known, however selfie enthusiasts may also like to strike a pose on the Love Bridge: a wooden pier weighed with countless padlocks of every colour. Of course, the much-photographed Golden Hands Bridge tops them all, with its breathtaking views of Ba Na Mountains.
Here are a few sights you'll want to take in to nail your first visit to this rising star of a city.
Ba Na Hill
Ba Na Hill literally takes your breath away and takes most of the day to see it all. To get there you must take cable cars and it's an impressive ride. CNN rated it one of the top 10 cable car systems in the world. It holds many records, including the longest gap, heaviest cable and greatest change in elevation. With three lines of cable cars totaling 25 kilometers in length, the longest ride takes you about 20 minutes to get to the mountaintop.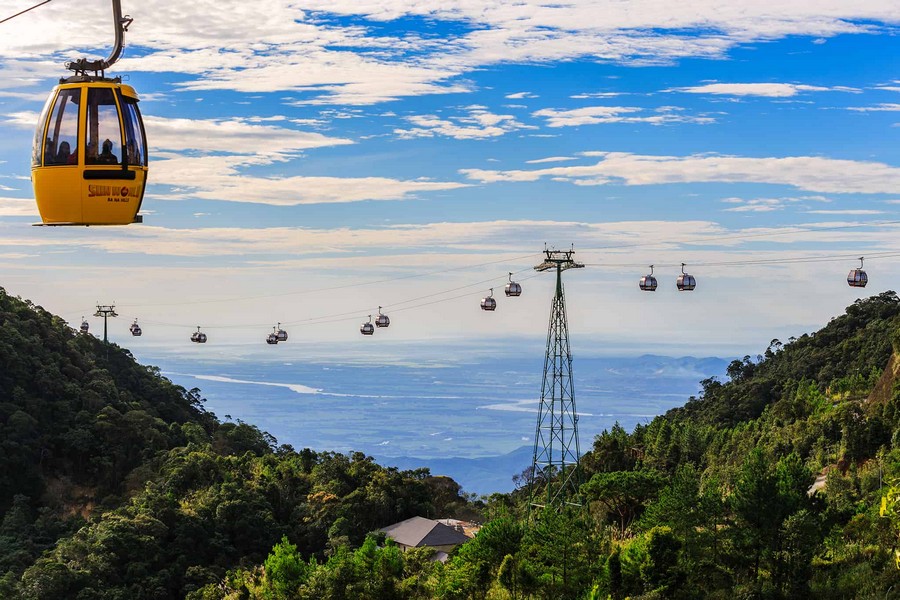 The cost of entry is approximately 1,160THB for adults which includes your round- trip cable car ride, admission fee, and most of the games in the Fantasy Park. If you buy your tickets on-line there is a discount and you avoid the long ticketing queues.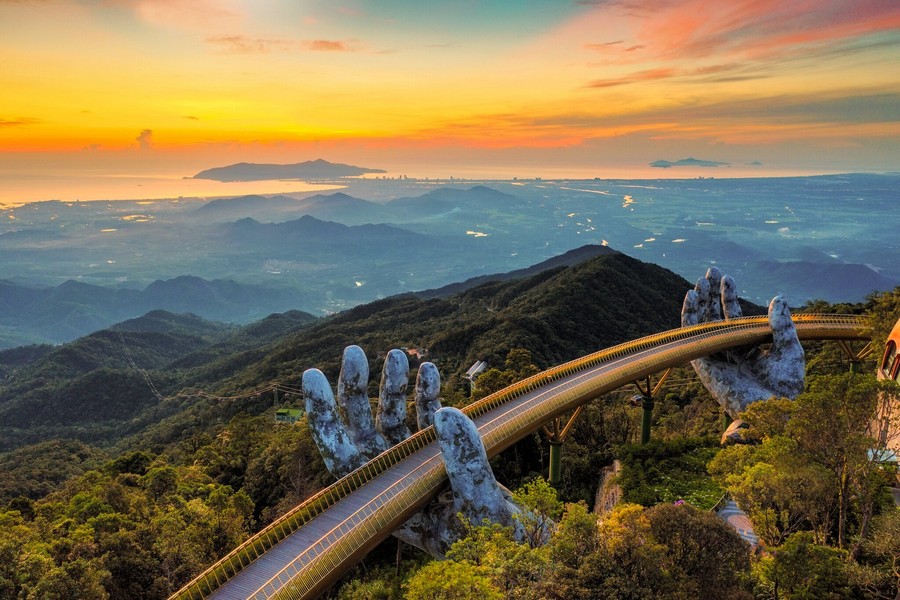 Connecting the Marseille cablecar Station to Le Jardin Station is the Golden bridge. It was famous even before its opening in 2018, and when it officially opened, the bridge created a worldwide phenomenon and was referenced as the most beautiful landscape on earth according to Time magazine.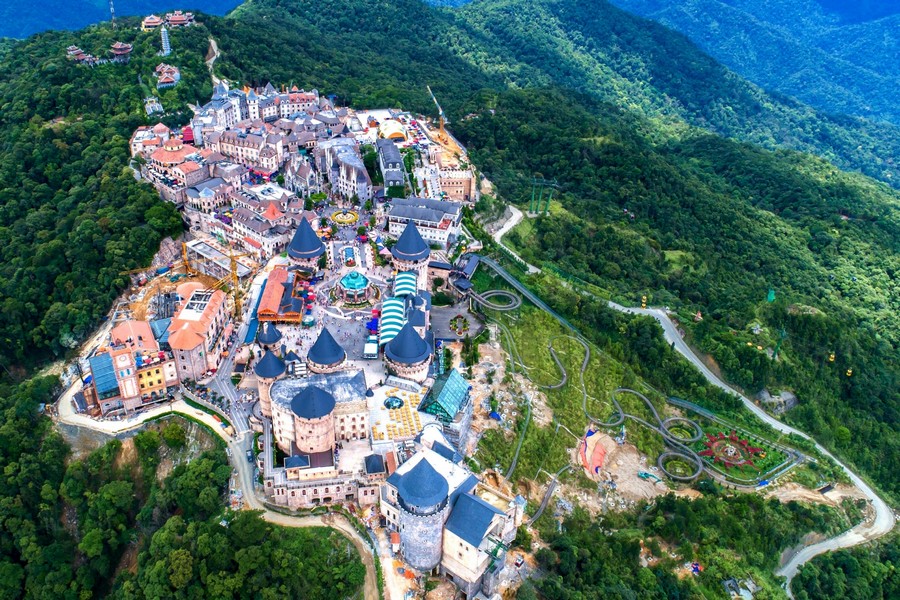 At the top of Ba Na Hills is a park featuring a replica European castle, and a spectacular underground amusement park carved into the mountain, featuring many types of rides.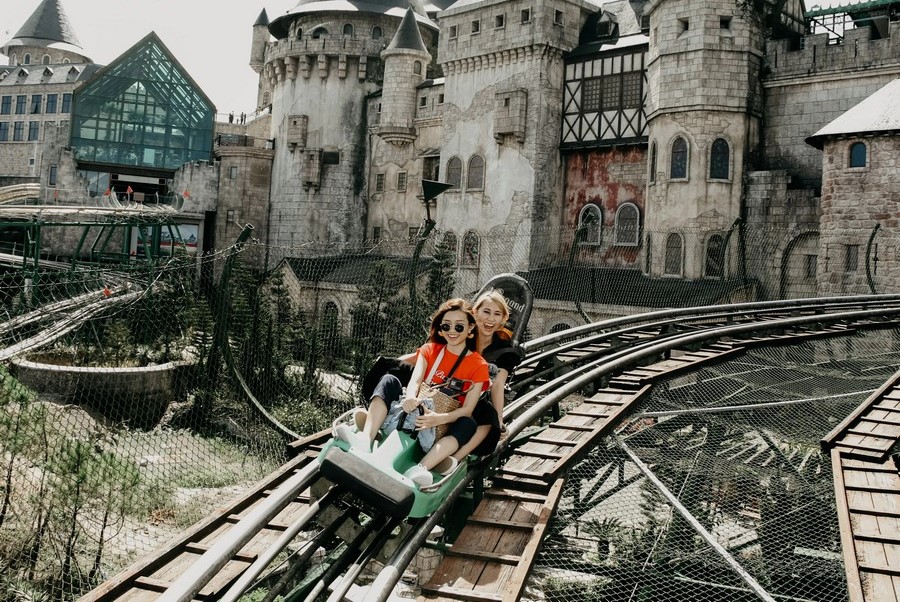 Located in the Truong Son mountain range at an altitude of 1487m, Ba Na is one of the most interesting areas in the region and often you can feel the four distinct seasons within a single day: morning – spring, noon – summer, afternoon – autumn, and evening – winter. Many visitors to Ba Na take the hiking trails to enjoy views of the beautiful natural landscape.
Hoi An
Hoi An, another must see destination, is a World Heritage Site. Here the bold march of progress peters into a leisurely amble. In this one-time trading port, the Thu Bon River meanders past crumbling shop houses and weathered pagodas, while sampans come and go from the old ferry quay. Outside the Old Town, two-lane roads slice through waving rice fields and emerge at a frothy coastline. Stay a couple of days, and Hoi An's easygoing beauty and lantern-lit nights may leave you hopelessly beguiled.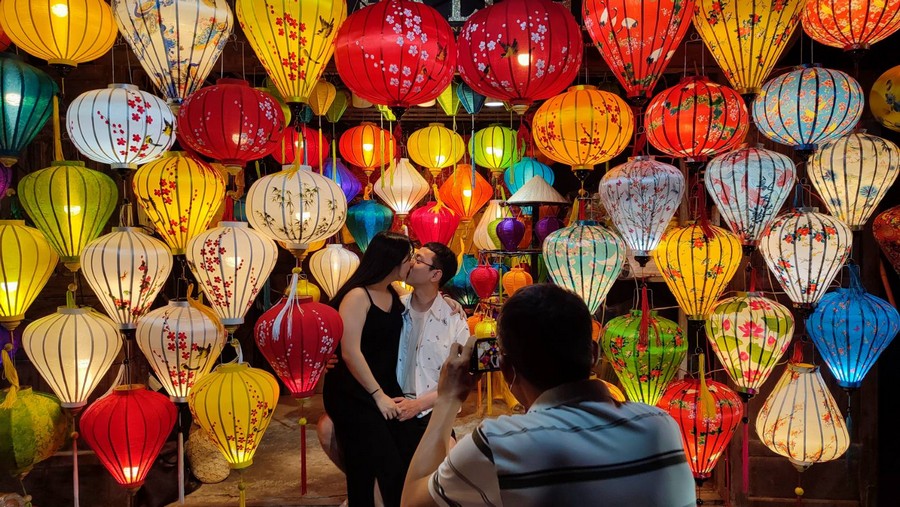 Merchants from China, Japan and later Europe settled in Hoi An from the 15th to 19th centuries, creating a unique architectural fusion. Bring your camera as you tread the Japanese Bridge, Tan Ky ancestral house, and Phuc Kien Assembly Hall.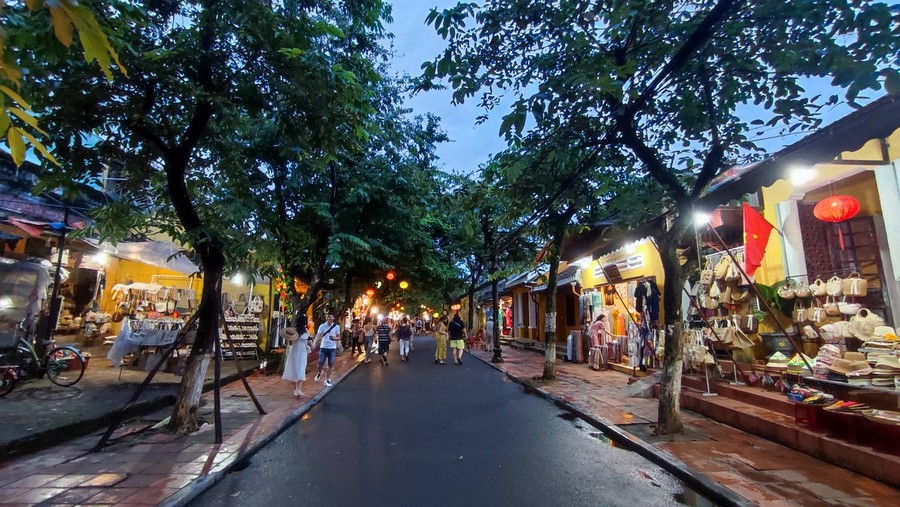 Dining in Hoi An is pure pleasure. Farms and fishing boats contribute just-picked vegetables, seafood, herbs and fruit to the markets daily. Three quintessential Hoi An dishes are Cao Lau, Hoanh Thanh, and white rose dumplings.

The Cham Museum
The Cham Museum in Danang is one of the country's top museum's and has one of the largest collections of Cham sculpture and artwork in the world. The Cham people once ruled much of Central Vietnam and their temples have been excavated around Da Nang. The original museum building dates back to 1915 and is a work of art in itself. It's since been expanded in the 1930s and in 2002.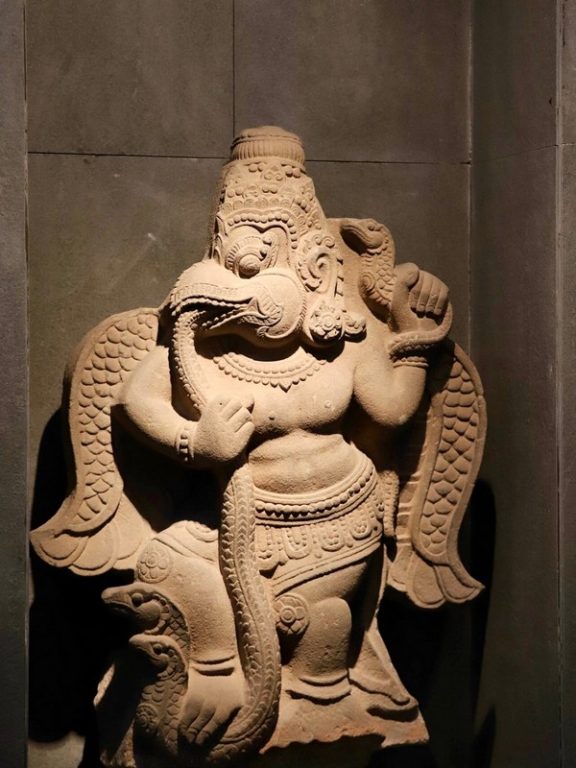 The Marble Mountains
The Marble Mountains are a range of peaks located to the south of Danang. Each of these picturesque marble and limestone hills is said to represent one of the five elements of the universe: water, wood, fire, metal and earth. Sacred in ancient Buddhist and Hindu culture, the Marble Mountains are home to many caves and tunnels that house shrines and sanctuaries. Visitors can also climb a stairway to the summit, which offers stunning views of the surrounding area.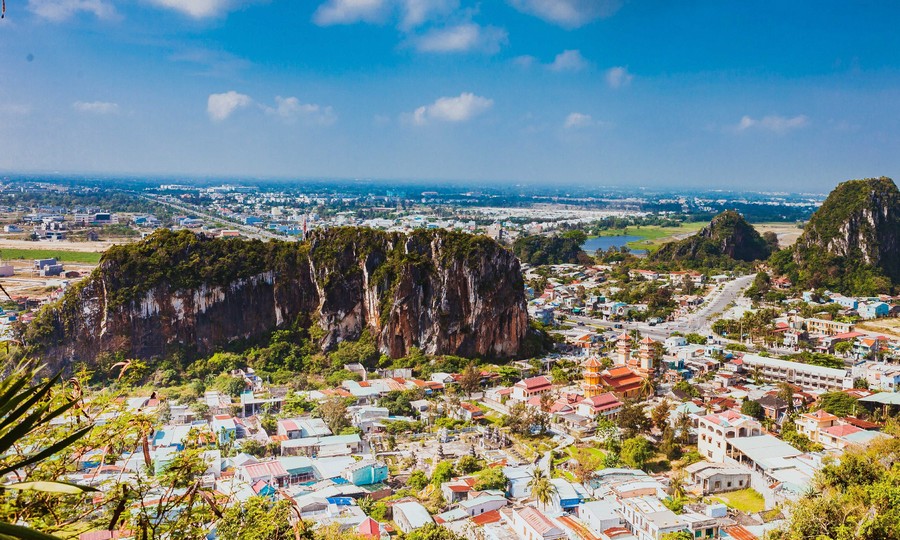 The best time to visit is just before 7am. This compelling collection of pagodas set atop a marble will welcome throngs of visitors later in the day, but still feels fresh and sacred at sunrise. Wander around photogenic pagodas, feel cool currents of air in ancient caves, and climb to the lookouts for panoramic views. If you enjoy visiting pagodas, 15-minutes from there by car you'll find the Linh Ung Pagoda, an enormous complex with a towering statue of Lady Buddha which is said to protect Da Nang from storms and bad weather.
My Son Sanctuary
Another World Heritage site is the My Son Sanctuary, once a place of burial and worshiping for Champa kings and royalty. It is known as one of the main centers of Hinduism in Southeast Asia. The surviving structures date from the 7th to the 13th century.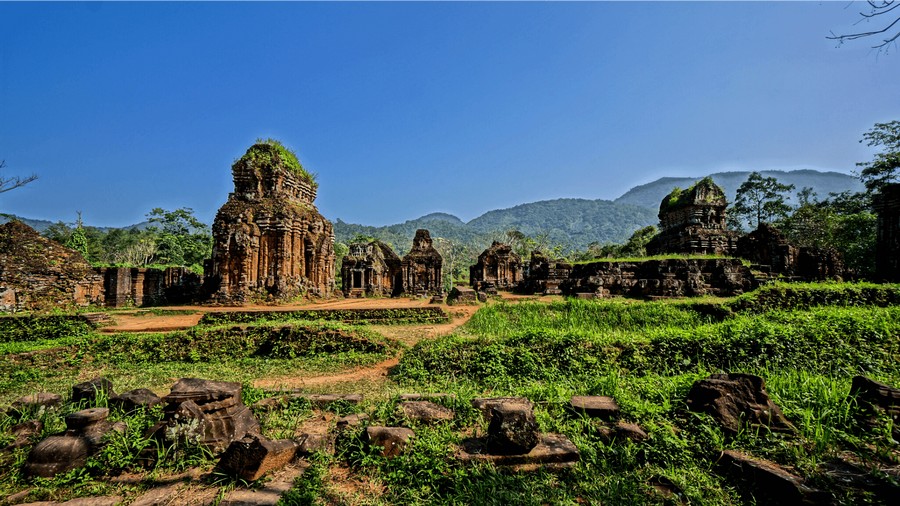 Hue City
Located on the Huong (Perfume) River, Hue City is a must-see destination on Vietnam's heritage trail. Just three hours drive north of Danang, Hue was the imperial capital city of Vietnam for approximately 150 years during feudal times (1802–1945). Although many of its finest buildings were destroyed during the Vietnam War, the city is still a stunning land of pagodas, temples and tombs that will fascinate visitors.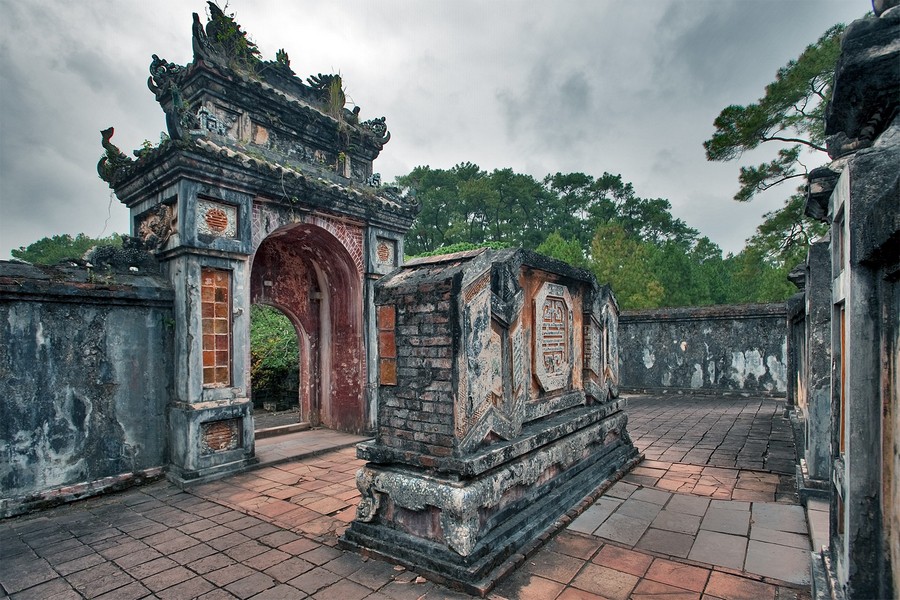 The Son Tra Peninsula
The Son Tra Peninsula strikes out into the ocean, its densely forested hillsides are home to the endangered, red-shanked douc langur — one of the world's most striking primates. Grab some binoculars, hire a motorbike, and head out for a day of wildlife spotting.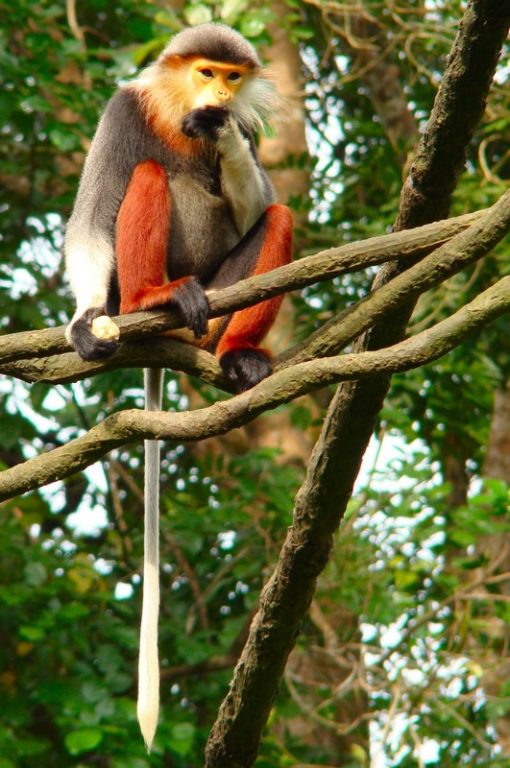 Danang is a place you can travel with peace of mind. Its people are as friendly as ever, its food is as delicious as ever, and its culture is as alluring as ever. Getting here is easy from Bangkok with many direct flights, and it is a great destination year-round. The best months to visit however are from March to May and September to October, when the weather is warm. June to August sees little rain and the sea is clear and calm. The rainy season from November to February brings long rains and moody weather.