If you crave good times, tan lines, and turquoise blue water, then hop in your car and head south to Satun. Satun is a small province in southern Thailand that is located along the coast of the Andaman sea. It possesses almost 100 Islands, with some considered the most beautiful islands the Andaman Sea has to offer. Beside sits picturesque islands, Satun also features interesting attractions about culture and the local way of life.

Satun borders Malaysia, and as such a majority of the population is Muslim,with many being of Malaysian descent.This adds a colourful character to the town, especially when it comes to food and clothing.
Unlike the other Muslim majority provinces in Thailand, Satun does not have a history of political confrontation with the central power in Bangkok or of tension with Buddhist's which makes up the majority of Thailand's population. Malay Muslims in Satun are substantially assimilated and rarely sympathise with separatism from Thailand, in contrast to the Malay Muslims in Pattani, Narathiwat, and Yala.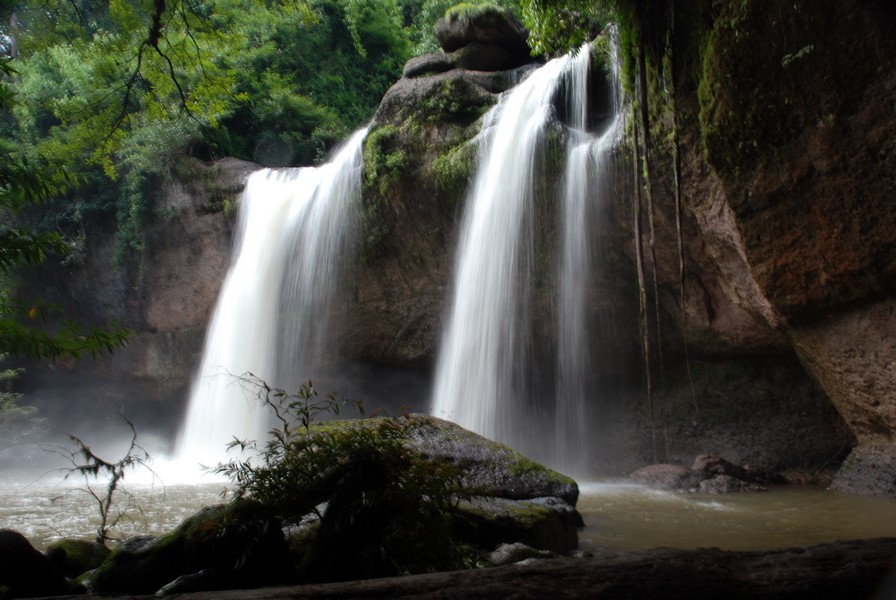 Satun town, the province's capital, is a sleepy township that typically only sees travellers who are en route to either the offshore islands or Malaysia.However, mainland Satun does feature the Thale Ban national park, which contains a number of waterfalls and a large lagoon surrounded by towering mountains. For size, it has a total forest area of 1,212 km2 which equates to over 40% percent of the provincial area.From the port town at Pakbara, the top island destinations in Satun are Koh Tarutao and Koh Lipe, idyllic and generally undeveloped, the islands are renowned for their spectacular natural beauty.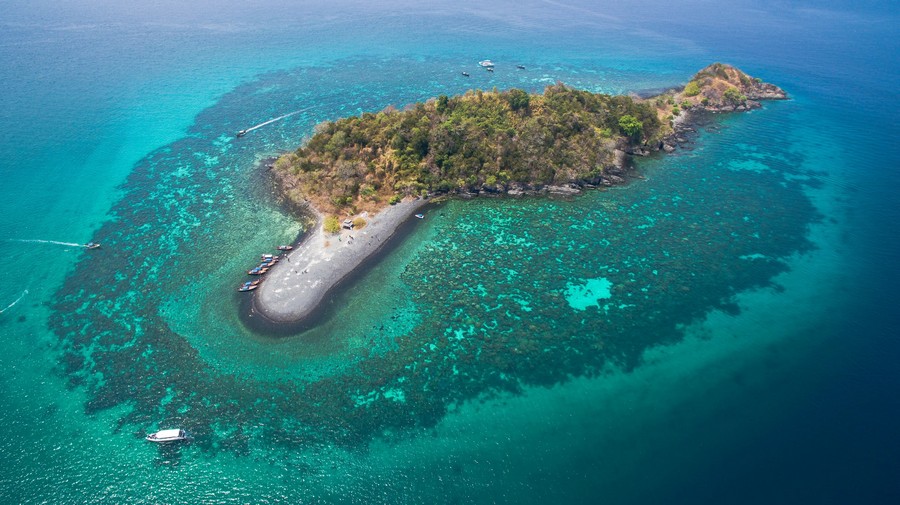 In 1897 Satun became part of Monthon Syburi (now Kedah), which in 1909 was divided between the British Empire and Siam as part of the Anglo-Siamese Treaty of 1909. While most of Kedah was ceded to Britain, Satun was awarded to Siam because it had a relatively large Thai population. Satun was then incorporated into Monthon Phuket. The monthon system was ended in 1933, and Satun province became a first-level subdivision of Thailand.
Since Satun had belonged to the Kedah Sultanate, which had a strong relationship for many centuries with both Ayutthaya and Siam under the Chakri dynasty, its Malay Muslims commonly intermarry with Thai Buddhists without serious religious hesitation. This custom has created a distinct social group known as samsam, meaning a mixed person.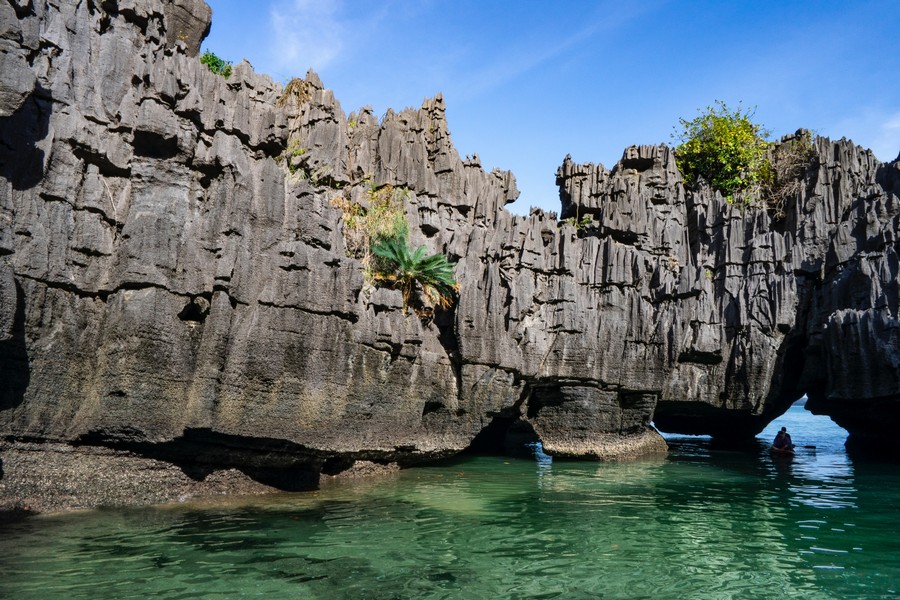 When in Satun, be sure to check out the marine national park Mu Ko Phetra. Located in the Strait of Malacca off Thailand, the park consists of open water and around 30 islands with rich coral reefs around them.
Many of the islands are marked with steep limestone rocks with little beaches and are used as temporary refuges by fishermen during the fishing season.
Established in 1984, Mu Ko Phetra is the 49th national park and 14th marine national park of Thailand. Almost 95% of the park is open water. Of the islands, the two largest are Ko Phetra and Ko Khao Yai, and several islands are marine turtle egg laying sites.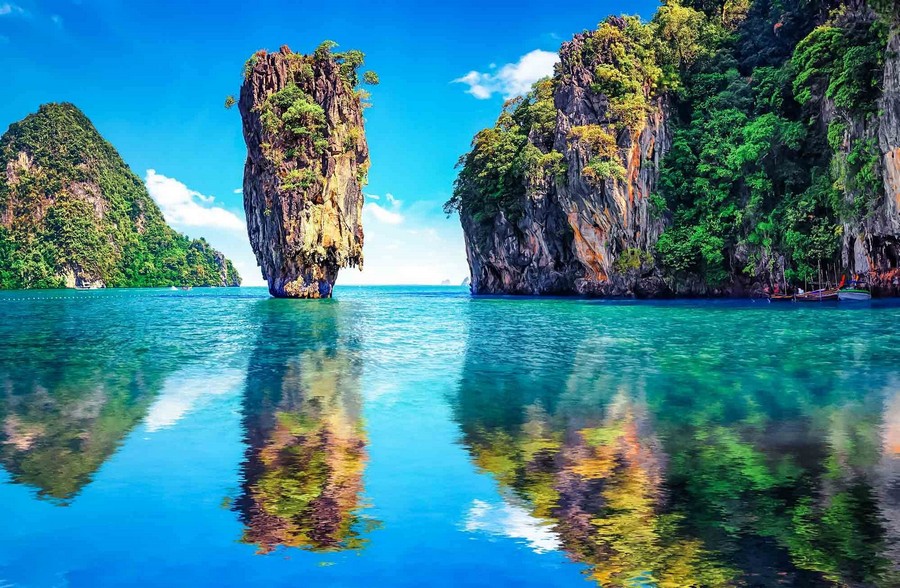 On the island of Ko Khao Yai you will find Ao Kam Pu Bay which has a small canal originated by a waterfall in the bay. Ao Kam Pu Bay is the most tranquil beach throughout the year and you can see the coral reefs and marine creatures along the coast during the lowest tide period. The main feature of Ko Khao Yai Island is the sculpture beautifully crafted by nature. It is a natural bridge stretching out into the sea and the boats can pass under it during the low tide.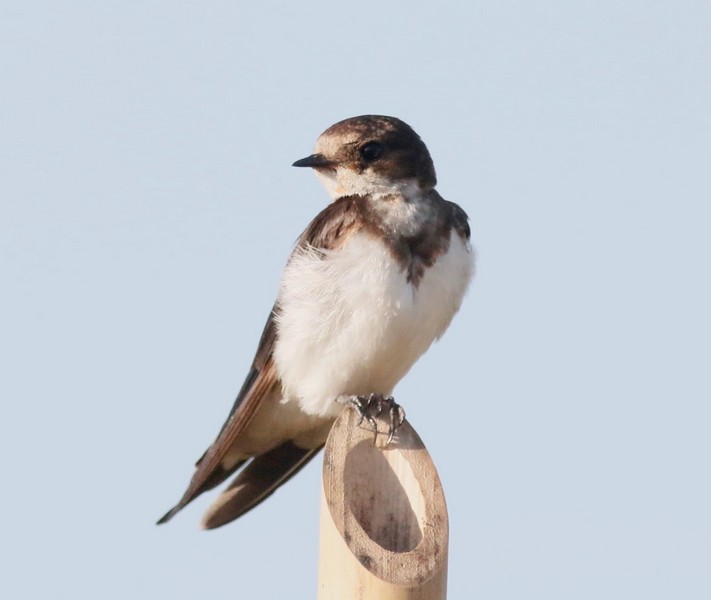 In the caves of the cliffs high above the ground on some of the islands you'll find swiftlets breeding and building their nests. Several islands were placed under concession for decades to collect bird nests. They are highly valuable and closely guarded with firearms. Traveling to those islands should be done with local tour companies as their boats are recognized and ignored by guards.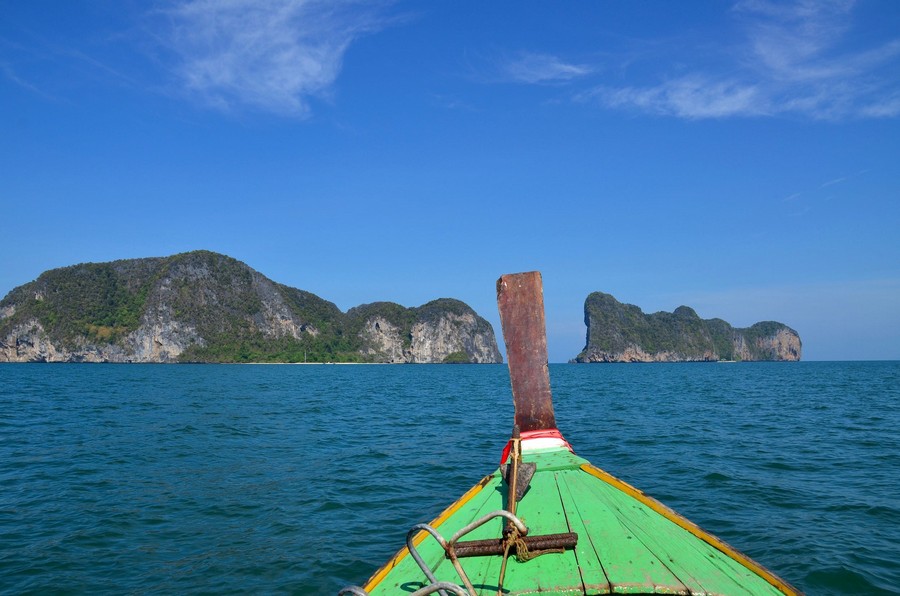 Lovely to see and worth visiting is Ko Lao Liang which consists of two similar islands, separated by just 300 meters. The smaller, northernmost island is Ko Lao Liang Nuea, and the larger island to the south is Ko Lao Liang Tai. Both have gorgeous beaches and shallow reefs.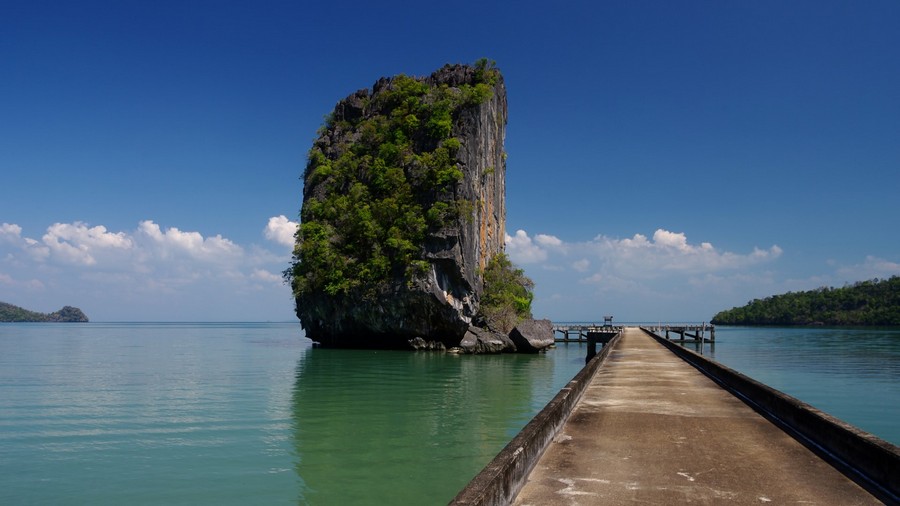 Another must visit is the Tarutao National Park which consists of 51 islands in the Strait of Malacca. There are two
island groups in the national park, Tarutao and Adang-Rawi, which are scattered from 20 to 70 kilometres' distance
from the south-westernmost point of mainland Thailand. The park covers an area of 1,490 square kilometres with the southernmost end of the park lying on the border with Malaysia, just north of Langkawi. Tarutao became Thailand's second marine national park in 1974. Interestingly, in times long ago, pirates used the island of Tarutao as a hiding place after attacking cargo ships and it was also the setting for Survivor: Thailand, the 2002 season for the U.S. reality television series, Survivor.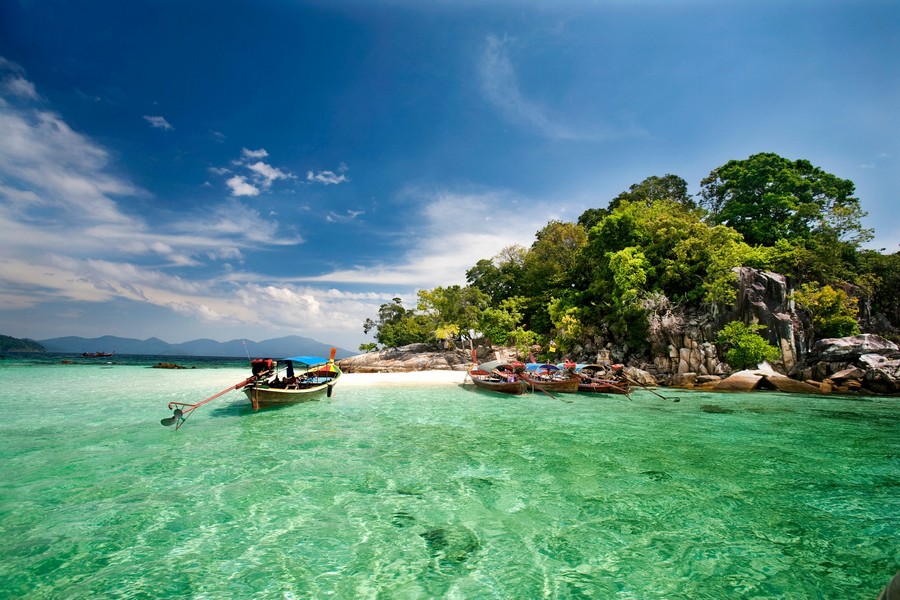 Worth seeing attractions in the Adang-Rawee Islands are Pirate Waterfall, a small waterfall with a basin to detain water all year, and Chadoe Cliff, the view point on Adang Island. Offering beautiful scenery, it takes around 40 minutes to climb up to this cliff but on arrival you'll be rewarded with the whole view of the Island.
When planning a trip to Satun province be sure to pay attention to the weather. Winds coming off the Indian ocean pick up moisture and dump heavy rains from May through October. The other six months of the year it receives little or no rain. Also, the monsoon winds make boat travel off coastal Satun dangerous from May through October. Every year during the rainy season, which is considered 16 May to 15 November, the island National Parks, including Koh Tarutao and Koh Phetra are closed for visitor safety.