Founded in 1988, Aman Resorts' first destination, Amanpuri, resulted from Adrian Zecha's desire to build a holiday home in Phuket. His plans soon developed into an idea to build a small boutique resort with Anil Thadani and two other friends. They invested their own money in the venture as no banks would lend for the project due to the small number of planned rooms.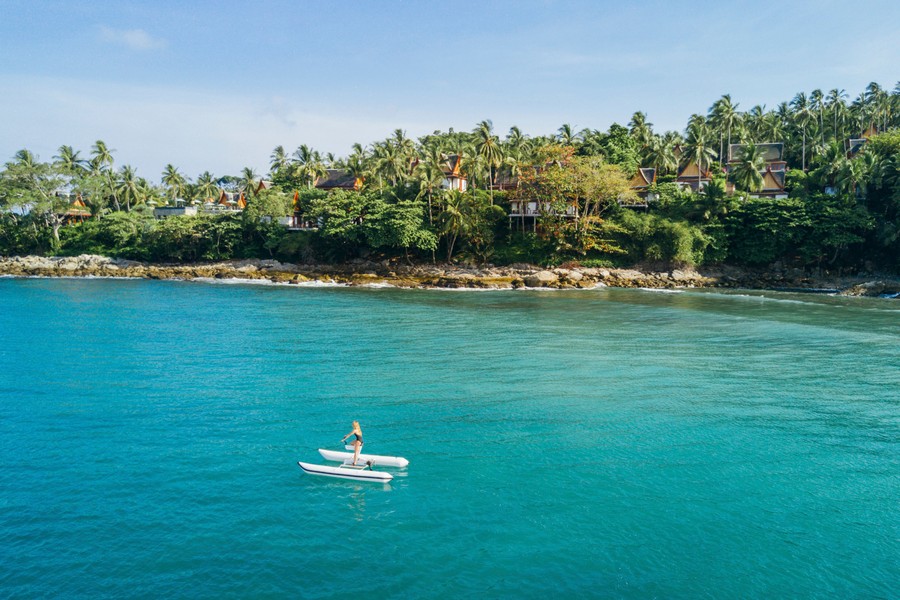 Claiming an entire peninsula and one of Phuket's finest white sand beaches, Amanpuri offers the ideal natural setting for an immersive retreat holiday. Overlooking the turquoise waters of Phuket's spectacular west coast, this sleek resort provides guests their own secluded beach.
The resort's architecture is inspired by the graceful lines of Thailand's ancient capital, Ayutthaya. An elegant reflection of its name, Amanpuri, is drawn from the Sanskrit-derived words for 'peace,' aman, and 'place,' puri.
Truly tranquil, the resort's 40 pavilions and 40 villas are surrounded by lush gardens and coconut palms, offering a private island's peace and privacy with world-class restaurants and a medical-grade Holistic Wellness Centre.
Amanpuri's one and two-bedroom Pavilions are elegant and contemporary with oversized bathrooms and spacious dressing areas. A choice of ocean or garden views, many have private swimming pools, and all pavilions and private villas have dining salas where you can enjoy your own intimate dining experience from the Amanpuri restaurants, served by a dedicated butler.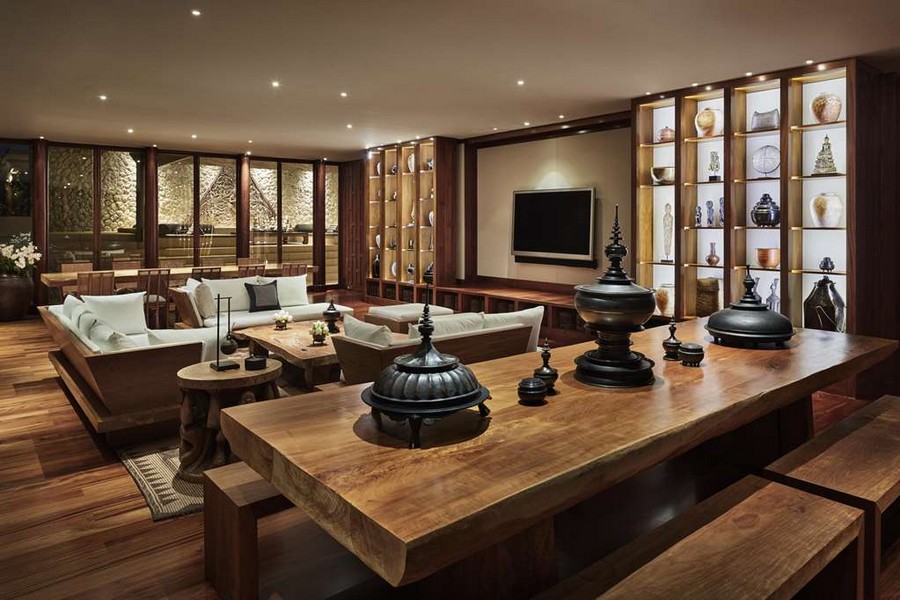 Private villas range in size from three to nine bedrooms that sleep up to nineteen. All villas have ocean views and private pools. Selected villas also feature media rooms, gyms, massage rooms, steam rooms, live-in housekeepers, and personal chefs.
The resort's restaurant offerings include Arva and Buabok. Arva, meaning 'cultivated,' is Amanpuri's tribute to Italy's earthy, heart-warming dishes, offering a menu that follows the country's tradition of 'cucina del raccolto.' The Catch of the Day, free-range chicken, and a cornucopia of market fruits and vegetables are paired with skill by their executive chef to create a friendly, seasonal and sustainable menu that showcases Italian classics in their purest form.
Every day, Khun Somnai, a fisherman from the local village of Bangtao, brings the prime of his latest catch to Amanpuri, including snapper, soft-shell crab, mud crabs, and live grouper, caught to order.
Pasta's, risottos, hearty mains, and sharing plates showcase the best of Phuket, interpreted through a culinary approach that has travelled thousands of miles and across hundreds of years. Additions from some of the most respected niche suppliers in Italy ensure a genuine connection to the homeland.
Buabok, is the resort's Thai restaurant. From smooth, aromatic curries to fresh salads and perfectly balanced Pad Thai, Buabok's menu provides a tasting tour of Thailand, featuring freshly-sourced produce, the catch of the day from local fishing boats, homegrown herbs, and vegetables from the Amanpuri gardens.
Alongside Thai staples, the Buabok menu showcases southern Thailand's distinct culinary culture, with fresh fish from the Andaman, fiery curries, piquant tom yam soups laced with lemongrass, and fragrant green mango salads with betel leaves and crispy soft shell crab.
If you are in the mood for beverages, you'll find their Beach Terrace during the day, and their bar called The Lounge. The Lounge serves carefully crafted cocktails that combines classics with inventive twists and Amanpuri signatures.
Carefully selected Latin American spirits, homemade syrups, bitters, and local tropical fruits, herbs, and spices are all part of an authentic drinks menu unique to Amanpuri.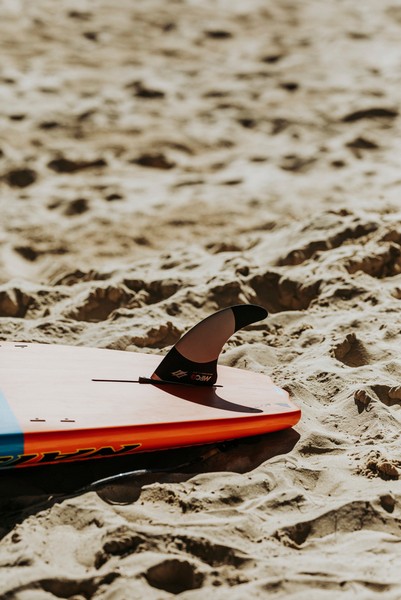 With the Amanpuri surrounded by the turquoise waters of the Andaman, it is no surprise that watersports are a key attraction here.
You can explore the Phuket coasts by boat or paddleboard, jet-skiing, or scuba diving. Enjoy a peaceful evening paddling around the nearby bays while the sun sets or the excitement of a ride on the world's fastest underwater vessel – Amanpuri offers water sports to suit every tempo.
Dive up to three metres and discover the underwater world at leisure with a seabob, or skim across the ocean's surface while honing your waterskiing and wakeboarding skills with specialist support from an instructor.
Experience the sensation of flight while challenging agility and stability with their Flyboard, which uses powerful water jet propulsion. Building on the traditional jet ski experience, the Kawasaki Stand Up Jet Ski offers serious acceleration. If you are new to jet skiing, an instructor will be on hand to guide you through the basics.
For something a little more leisurely, you can take a smooth ride and pedal yourself fit aboard a Hobie Mirage Eclipse, a larger paddleboard with handlebars for ultimate stability. Alternatively, take a seat and enjoy a relaxing ride exploring the beautiful waters on their easy-to-use Schiller Bike, an excellent way to connect with nature at a gentle pace.
Stand Up Paddleboards and Kayak tours are also very popular with guests, allowing you to paddle around the bays of Bangtao and Surin or slow right down and perfect your poise with a private yoga lesson on the board.
Additionally, their Hobie 16 is available for sailing lessons, with an expert guiding you in reading the wind, hoisting the mainsail and setting off on the high seas.
The Amanpuri also has their own Mastercraft Star, the original high-performance ski boat, redesigned for an unparalleled experience. Wakeboard, wakeskate, hydrofoil or old-school waterski – Amanpuri's watersports team are on hand to guide you through new skills or assist on building on previous skill.
For seasoned divers, boats depart daily to the best dive sites around Phuket, or for those new to the sport, a range of PADI courses are available from the comfort of the resort pool. Amanpuri also has a selection of vessels available for private charter to explore the Andaman on your own itinerary, serviced by a full crew.
After a full day on the water, a trip to the Amanpuri's Aman Spa couldn't be better. Each of their 12 suites offers a spacious treatment room, a bathing area, a private steam room, and a dressing room.
Other spa facilities include two infrared saunas, known for their healing effects, hydrotherapy areas, including a steam room, a traditional sauna, a Jacuzzi a cold plunge pool, and a finishing salon for nails and hair, as well as a yoga pavilion, a meditation room, and a juice bar.
At the top of the hill rests Amanpuri's two-storey light-flooded fitness centre incorporating a glass-walled gym, a Pilates studio, and a MuayThai studio with a boxing ring, all with breathtaking sea views.
Within the Aman Spa is their medical-grade Holistic Wellness Centre. It is here that you'll find their multi-day Intensive Individual Wellness Immersions. These carefully calibrated programmes aim to steer you onto a new path making full use of the resort's extensive wellness facilities. Whether you seek to shift unwanted weight and its emotional root causes, deep cleanse your entire system or manage stress, Amanpuri's Immersion experiences ensure tangible results and a deep sense of inner peace and happiness.
Each of Amanpuri's Immersion pathways begins with an initial transformation program orientation and an in-depth consultation. Based on a thorough assessment and the understanding that your goals may be multiple, their tight-knit team supports you with a bespoke program of exercise, spa treatments, healing therapies, and nutritious meals, all focused on bringing you back to balance.
Each day of your Immersion is utterly personalised and includes specialist therapy and private movement sessions, a spa treatment in the serene Aman Spa, optional group movement sessions, and every meal. Wellness Immersion Managers track your progress and regularly check in on how you feel to fine-tune your Immersion. A final consultation marks the end of your program, and you are sent home empowered and educated, ensuring your journey towards optimum health continues at home.
Dreamy for holidays, the Amanpuri is also exceptional for weddings, business retreats, and family celebrations. Voted one of the best Ultra Luxury Resorts in Phuket, the Amanpuri should be at the top of your list next time you visit the pearl of the Andaman Sea.
Pansea Beach, Cherngtalay,
Thalang District, Phuket 83110
Tel: +66 76 324 333
For reservations: +66 76 324 334
Email: amanpuri@aman.com
aman.com/resorts/amanpuri/