Bangkok is an incredibly vibrant city with so much to see and do, and with different areas of the city having their own unique vibe. Sukhumvit, Sathorn, Thonglor & along the Chao Phraya River are all fun places to stay and explore. But, if your idea of an ideal vacation also includes shopping, then there is nowhere better to be than the Pratunam area of Bangkok, and there isn't a better hotel to stay at than the 5-star Amari Watergate Bangkok.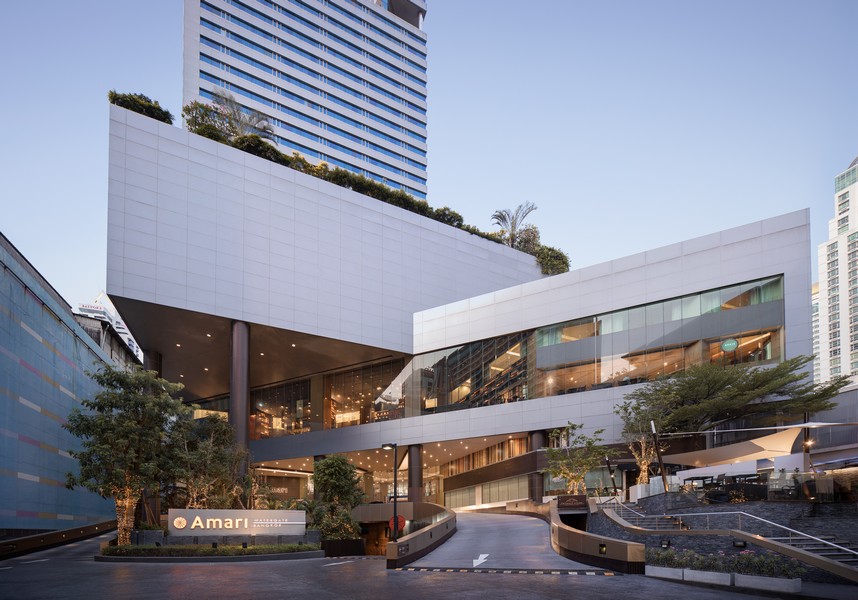 The 34 story Amari Watergate Bangkok is located across the street from the wholesale Platinum Fashion Mall. With over 2,000 shops, it takes more than a day to see it all. Walk a little further and you are at the entrance to CentralWorld, the largest lifestyle shopping complex in Southeast Asia. Follow the skywalk a little further and you are at Siam Paragon one of Thailand's most luxurious shopping malls.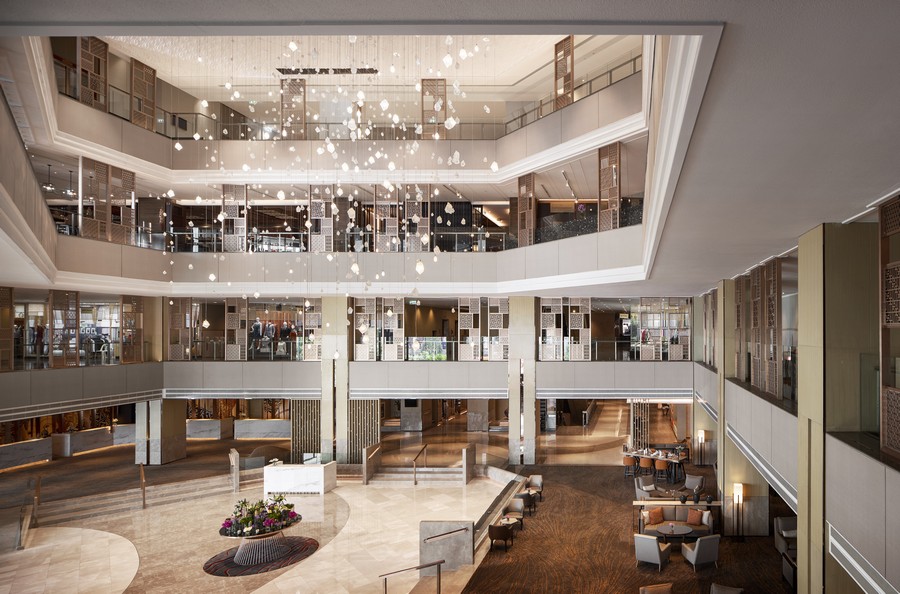 Upon entering the Amari Watergate, you are welcomed by a sleek open atrium lobby awash with warm earth tones. At its heart, streams of light cascade from an impressive hanging sculpture composed of 847 pieces of individually and crafted Murano glass. Titled 'Water of Life', this art installation is reminiscent of falling rain, a nod to the hotel's location at the confluence of the city's most revered canal and the significance of water to Thai culture.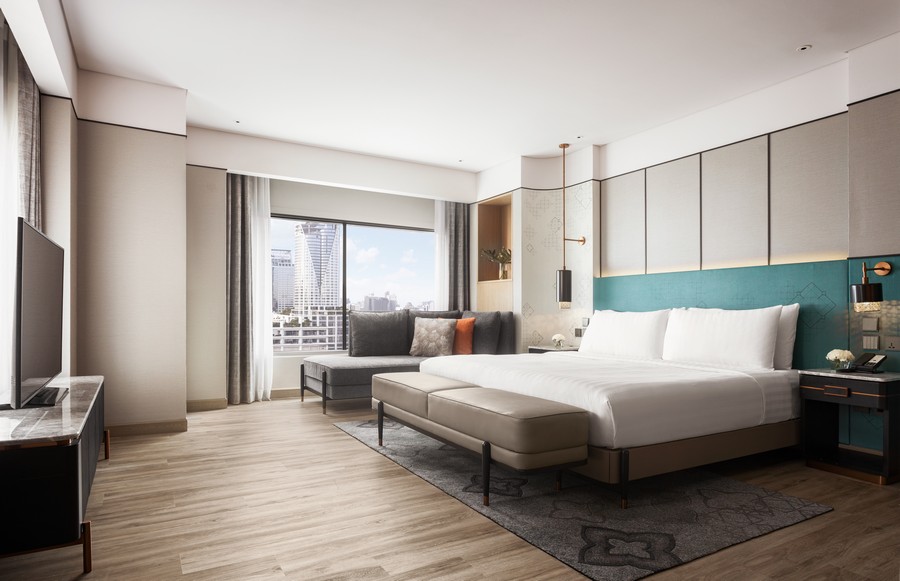 Ideal for both business and leisure travellers, Amari Watergate Bangkok offers 564 rooms ranging from deluxe rooms to the presidential suite, all with panoramic views of the city skyline. Room categories include Deluxe, Grand Deluxe, Premier & Executive Club, as well as One & Two bedroom Corner Suites and One and Two bedroom Executive Suites. The Club rooms as well as all suites include Executive Lounge privileges. Located on the 32nd floor, with breath-taking views of Bangkok's stunning skyline, the Executive Lounge is the ultimate locale to enjoy a relaxing buffet breakfast, an afternoon tea and early evening cocktails with canapes.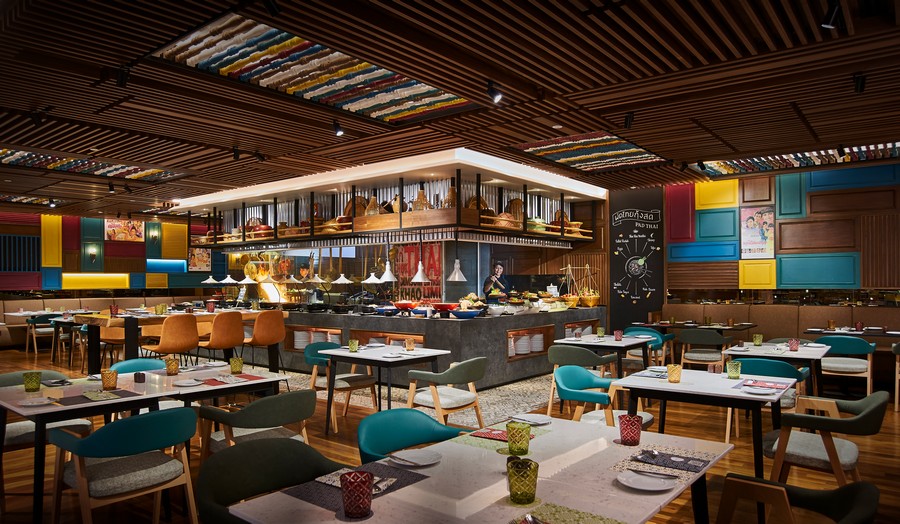 The Amaya Food Gallery is their all day market-style restaurant with Asian food at its heart. The menu takes its inspiration from the street food of Asia, complemented by a separate Italian section. With show kitchens dedicated
to specialties from Thailand, Southeast Asia, India and Italy, Amaya Food Gallery invites diners to share and savour the diverse flavours in a fun street market setting. For those with a sweet tooth, the dessert kitchen offers the largest selection of shaved ice treats in town. These Ice Kachangs come in 40 varieties including pandan vermicelli, mock pomegranate seed, gingko nut, and lotus roots as highlights, along with toppings of multiple flavours. You will also find a rotating selection of traditional Thai treats, seasonal fruits, and an international selection of cakes. The food and sweets are complemented by a collection of inspired cocktails at the Amaya Bar.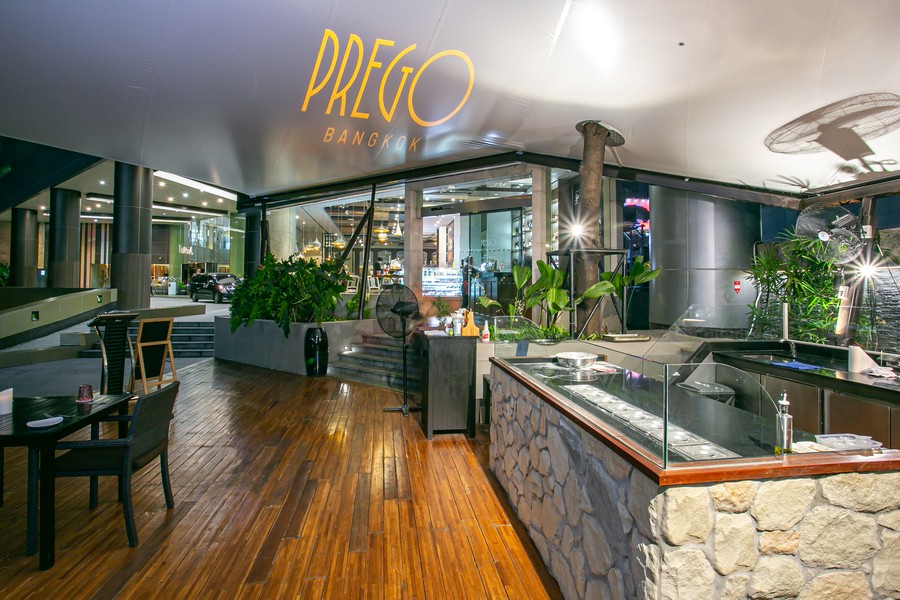 For Italian favourites as well as gluten-free options, Prego Bangkok offers a chic ambiance featuring both open-air and air-conditioned dining areas, a fully equipped bar, lounge, and a pizza station with an original wood-fired oven. Under the helm of world renowned Chef Marco, Prego first opened its doors in Koh Samui in 2003. A must-try is their signature Risotto Alla Montanara, which was listed as one of the '100 Best Risottos' in the world.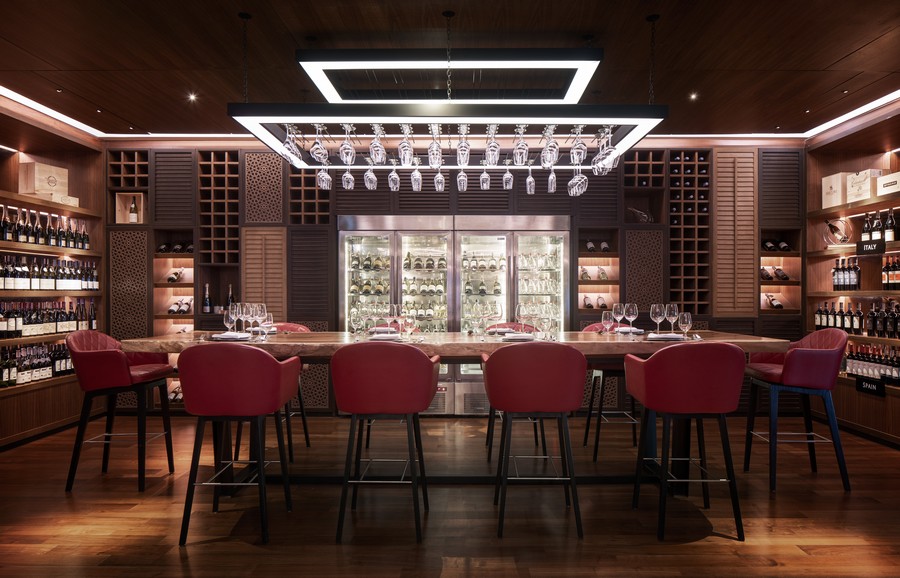 One of Bangkok's finest wine bar's, Italthai Cellar specializes in a curated collection of top-quality wine and beverages, and an elevated level of dining. Experience an incredible journey of the senses surrounded by modern settings and dedicated service.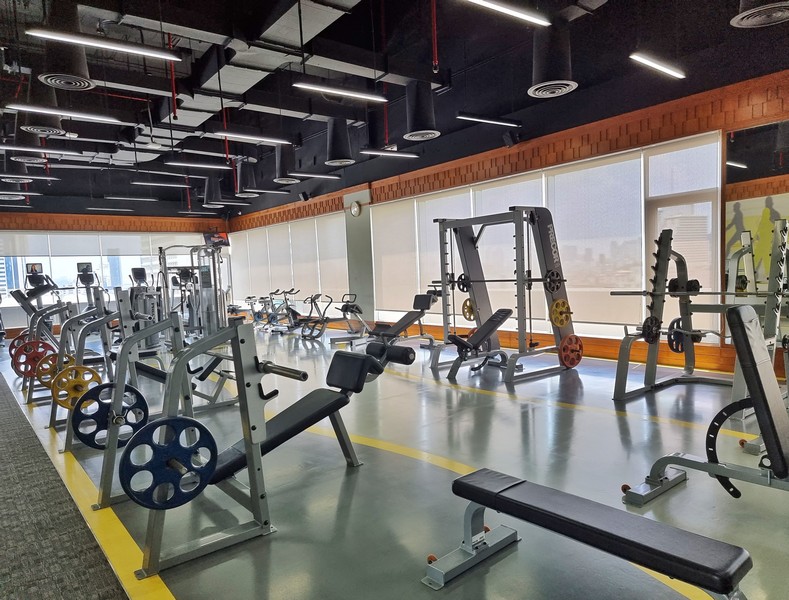 The Amari's Aqua Pool Bar is the perfect place to drop by for a breezy boost after a swim or a workout. The hotel's 8th floor is dedicated to relaxation and wellness with its resort-style pool and landscaped terrace. The acclaimed Breeze Spa offers smart and fun treatments focusing on boosting energy especially after a day out exploring the city. Breeze Spa brings balance back to busy lives with a diverse range of therapies and relaxing treatments based on mood analysis. Also on the 8th floor is their extensive fitness center with squash courts and group exercise classes.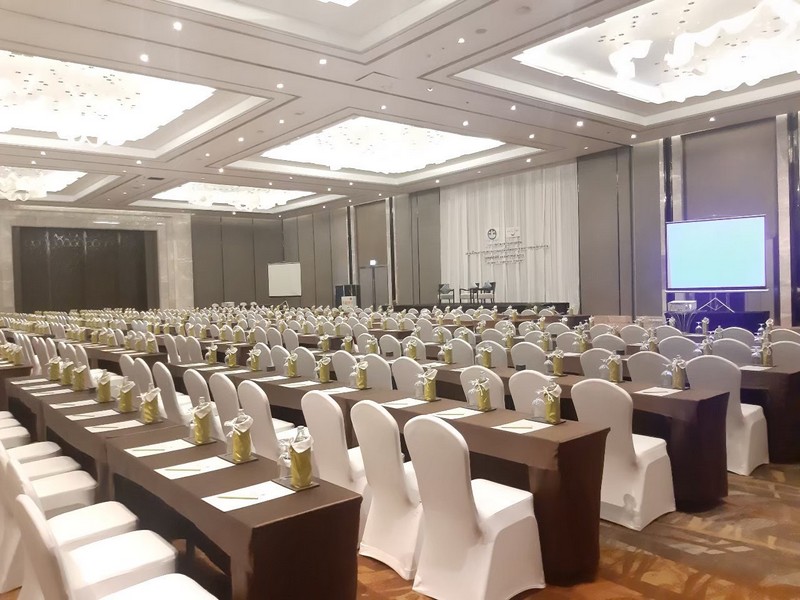 Amari Watergate Bangkok is also one of the city's leading meetings and events hotels, celebrating the moments that matter. From banquets and wedding ceremonies to company retreats and customized events, it's an exceptional venue for any occasion. With its 948 square meter ballroom which is divisible into three sections, along with 20 other function rooms, the hotel can easily accommodate a party of 10 to 550. It also has extensive outdoor areas in the garden and by the pool for events up to 300 people. With a dedicated event team, guests can rest assured that their requirements will be met at all levels.
Amari has 9 hotels in Thailand along with multiple hotels in Malaysia plus locations in Bangladesh, Laos & the Maldives.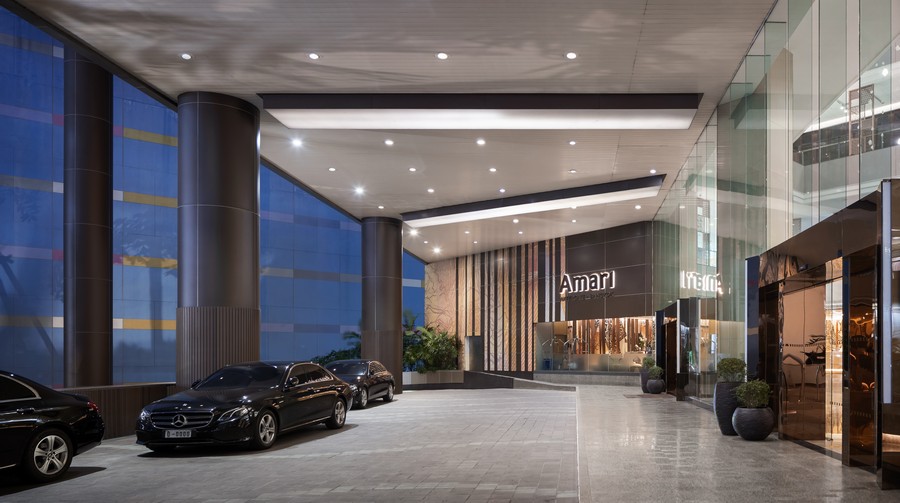 Their Watergate Pratunam hotel showcases contemporary design with delicate Thai touches that complement the city's charm. The rooms and suites offer subtle reminders of the hotel's unique central Bangkok location at the crossroads of tradition, modernity and of course, shopping.

Amari Watergate Bangkok
847 New Petchburi Road,
Ratchatewi, Bangkok
+66 (0)2653 9000
www.amari.com/watergate