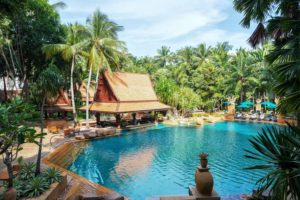 Some hotels offer an incredibly large variety of activities to take part in, a trademark of many resorts which seek to fly the banner of excellence in every possible aspect. This is definitely true to places such as Thailand, where hospitality is one of the country's most cherished sources of pride when it comes to providing the holiday goer with the best experience. The first hotel HOT Magazine has the pleasure of reviewing in 2018 is one of those. In the heart of the city, the AVANI Pattaya Resort and Spa has the complete range of offers for those in need of pampering. Don't know of it yet? Keep reading.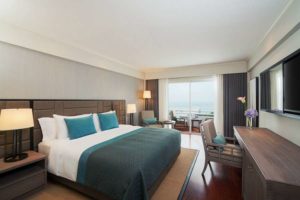 The hotel comes with six varieties of premium rooms, which range from the standard AVAIN Garden View Room to the AVANI Presidential Suite. The AVANI Garden View Room offers the standard amenities of a room completely decked for the holiday goer, be it a single person or a couple, with a private balcony overlooking a sea of green through floor to ceiling windows. Beds can be double or twin singles and rooms all have a sofa chair and coffee table. Some rooms boast of bathtubs while they all boast of rain showers. The mini bar is stocked and coffee or tea-making amenities are ready for the guest. The room is 38 square metres and has free WiFi like every room in the hotel. For variety in the view, there's the AVANI Sea View Room, which boasts of a marvellous look into Pattaya's beaches.
The AVANI Terrace Junior Suite is a 52 square metre room ideal for a small family who likes their share of space. The mini bar in this one is stocked with a selection of large bottles and the room offers a Nespresso coffee machine with a selection of pods. Club access and limited complimentary laundry are more highlights.
If space doesn't matter as much as bliss, select the 40 square metre AVANI Spa Villa. A complimentary massage for two and a daily breakfast at the Garden Café are the highlights here. AVANI Spa Rooms have pool access and private sunbeds overlooking stunning gardens.
The AVANI One Bedroom Suite is perfect for a family of three with its 70 square metres of space. Boasting a private balcony, turn down services and club access, this is a fantastic option for small modern families. I had the pleasure of staying in their One Bedroom Suite and it was sumptuous and large. Both the lounge and bedroom are big and each feature a 60 inch TV. The deck overlooking the pool and bay beyond covers the length of the lounge and bedroom with lots of room. The bathroom and dressing area is also vast, you get the idea. With the one bedroom suite comes the AVANI Club Access which gives you several hours of nightly cocktails, beers, wines and snacks along with many other benefits.
But if you're really up for something grand, try the AVANI Presidential Suite. Fit for a party of six, this two bedroom suite offers 120 square metres of space complemented with a bathtub, fully equipped kitchen, space for a barbecue and a semi-private garden.
But the AVANI isn't all about bedrooms. Try the pantry for a quick fix of healthy food or the array of dining and beverage facilities. The Manao Bar offers barbecue and drink service by – and in – the swimming pool. If you'd rather stay dry while sipping, try the Elephant Bar. The Garden Café is perfect for buffets and continental dishes, while the Sala Rin Nam offers a setting for an open-air Thai meal in a sala by a lovely pond. If you're feeling like a little Japanese, head over to Benihana for a feast of teppankyaki cuisine. Feeling casual? Visit Dicey Rilley's, an English Pub style setting with a pool table, pints aplenty and the weekend footie on the telly. But of course, if you'd rather stay put, dial up and ask for room service, it can all come to you.
If you're rather into activities however, don't despair. AVANI has it for you. From package visits to the Kaan show to bowling or moonlit dining, the options surface aplenty. More of a foodie? Take cooking classes at the Hydroponic farm. And of course, if you really want to make your stay at the AVANI special, why not get married? If you would rather not do your head in making wedding preparations or dealing with administration and logistics, the resort offers a wedding planning service which takes care of every last detail, allowing the bride and groom to focus on enjoying the party.
The AVANI Pattaya Resort and Spa is a fantastic setting which caters to the needs of every holiday maker. If you have yet to go, it's worthwhile paying a visit.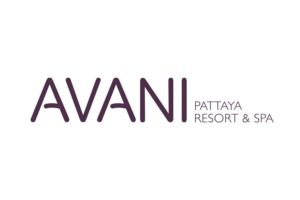 AVANI Pattaya Resort & Spa
218/2-4 Moo 10, Beach Road,
Pattaya 20260.
+66 3841 2120
pattaya@avanihotels.com
avanihotels.com