In the pulsating core of Bangkok, a city renowned for its dynamic street culture and lavish temples, you'll find a sanctuary of unparalleled luxury and comfort—the Bangkok Marriott Hotel Sukhumvit. Perfectly positioned in trendy Thonglor, and close to BTS Thonglor station (exit 3), the hotel is close to shopping meccas, gourmet dining spots, entertainment hubs, and essential business centers like BITEC. This establishment is not merely a hotel; it's a destination that elevates your lifestyle. With a diverse selection of room categories, world-class culinary experiences, and first-rate amenities, the Bangkok Marriott Hotel Sukhumvit delivers an extraordinary experience that transcends the usual hotel stay.
A Room for Every Traveler
The Bangkok Marriott Hotel Sukhumvit offers a plethora of room options to cater to the diverse needs of its guests.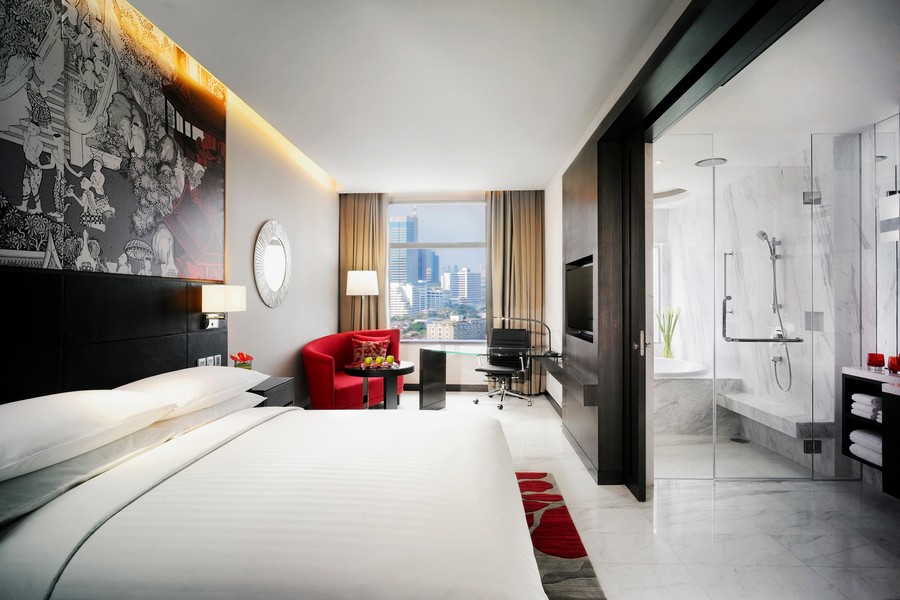 Guest Rooms: These rooms are available with either one king bed or two doubles and are designed to offer comfort and convenience. High-floor options are available if you prefer an elevated view of the city, as well as the option of Executive Lounge privileges.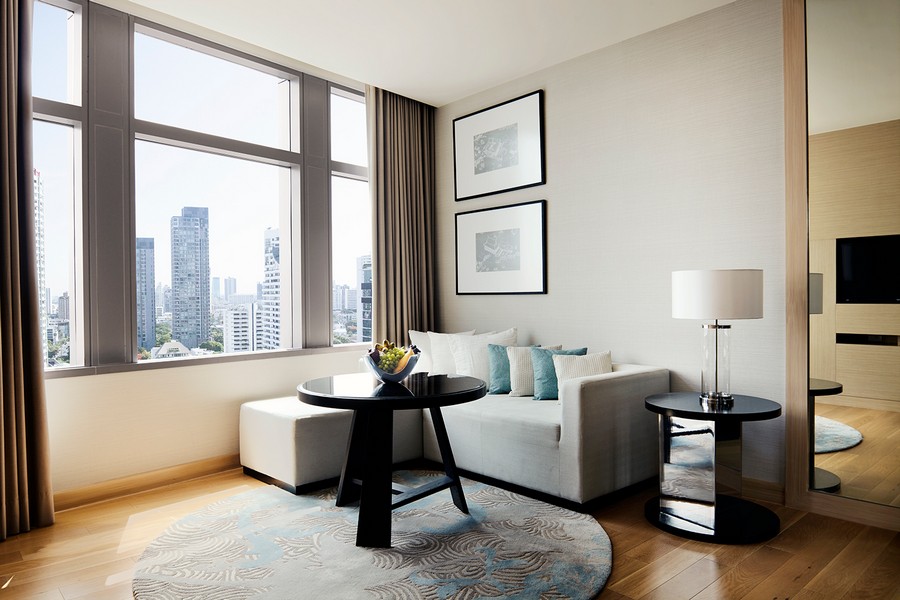 One Bedroom Suites: Designed with the discerning business traveler in mind, the Executive Suites are the epitome of luxury. Situated on the hotel's higher floors, these suites offer breathtaking panoramic views of the cityscape. Each suite features a king-sized bed, an expansive living area, and a contemporary bathroom, creating a home-like atmosphere for guests. Both the one- and two-bedroom suites come with Executive Floor Access, adding an extra layer of indulgence to your stay.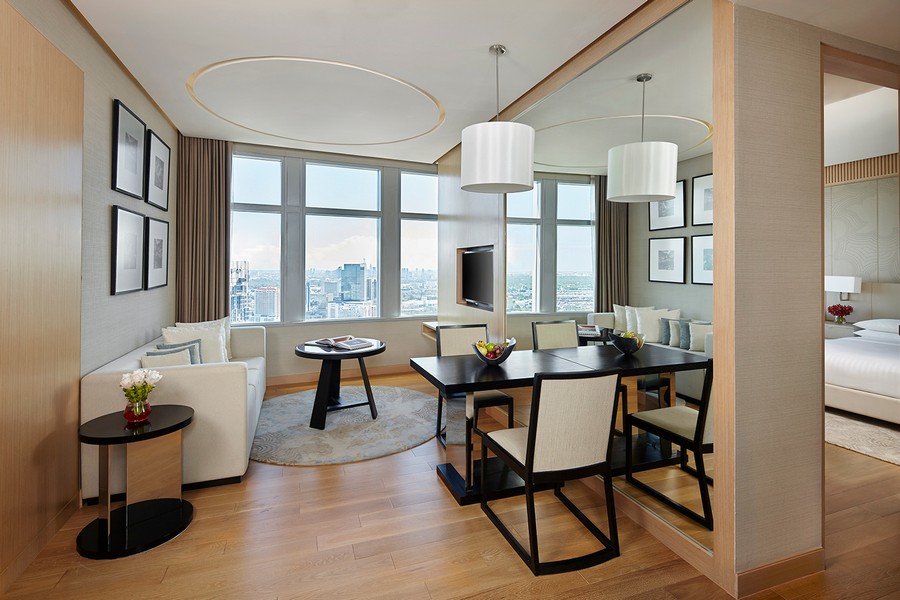 Two-Bedroom Suites: These suites are the ideal choice for families or groups seeking both space and luxury. Each suite comes with two bedrooms—one furnished with a king-sized bed and the other with two double beds.
Marriott Executive Apartments: A Home Away From Home
For travelers seeking the comforts of home with the amenities of a hotel, the Marriott Executive Apartments are in the same building as the hotel and offer the best of both worlds. These fully furnished, luxury serviced apartments are designed to meet the diverse needs of guests, whether you're a business traveler, a family on vacation, or in need of extended stay accommodations.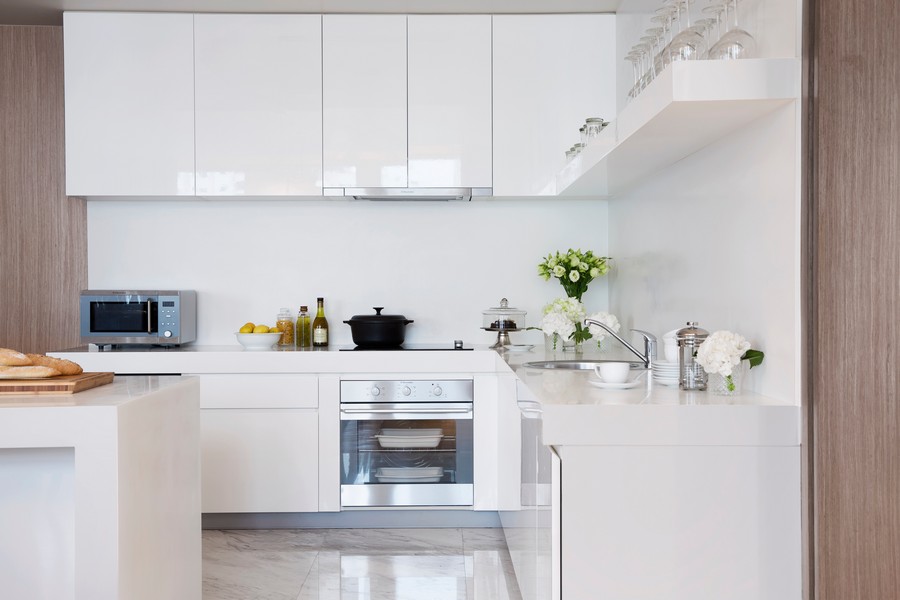 One-Bedroom Apartments: Perfect for solo travelers or couples, these 55 square meter apartments come fully equipped with a kitchen, allowing you the freedom to prepare your own meals. The interior is designed for maximum comfort, featuring modern furnishings and a cozy ambiance.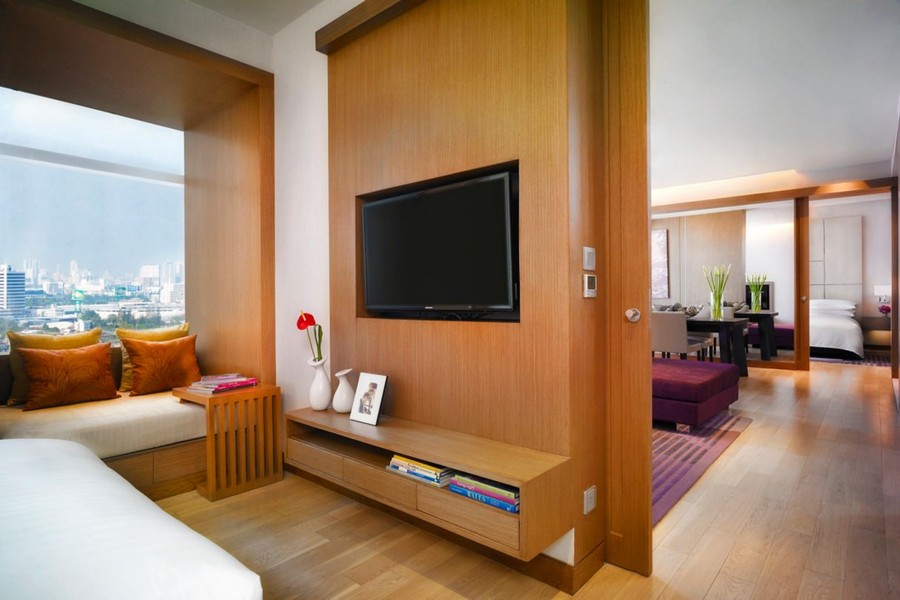 Two-Bedroom Apartments: These 102 square meter apartments are ideal for small families or groups, offering additional space and amenities. Each bedroom is furnished to the highest standards to ensure a restful night's sleep, while the larger living area provides ample space for relaxing with family or friends.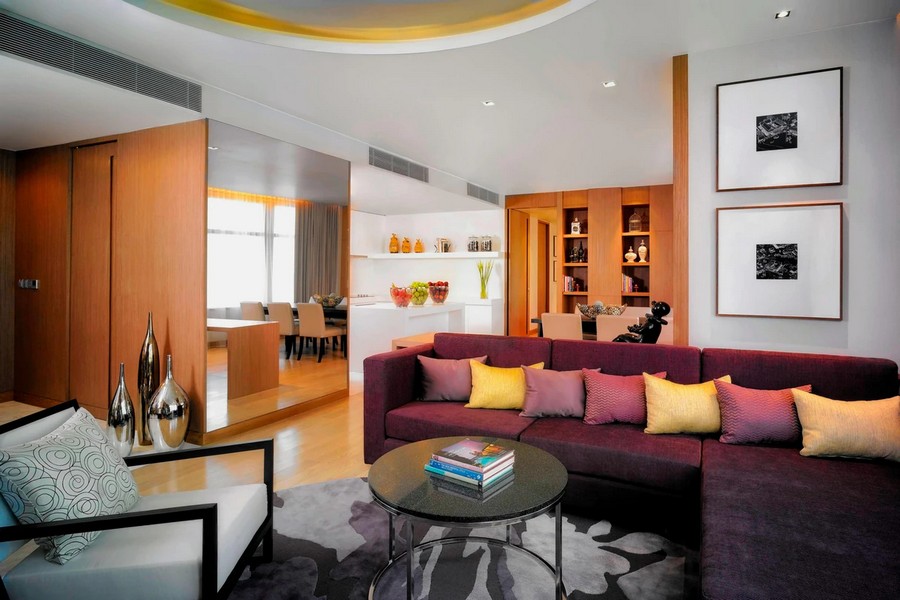 Three-Bedroom Apartments: For guests requiring even more space, the three-bedroom 162 square meter apartments offer the ultimate in luxurious living. These spacious units can comfortably accommodate larger families or groups and come equipped with all the amenities needed for a convenient and comfortable stay, no matter how long.
Culinary Experiences
Whether you're staying in the hotel or the serviced apartments, you'll find yourself in a food lover's paradise. In addition to the 24-hour room service, the property offers a diverse range of dining options that are sure to delight your palate.
Octave Rooftop Lounge & Bar: This chic, popular spot with a fantastic 360-degree city view is located on the 45th floor. With a multi-level design, you can easily pick the perfect spot to enjoy the scenery. While you're there, sip on tasty cocktails and savor small, flavorful dishes. A resident DJ sets the mood with great music, making for an unforgettable night in Thonglor.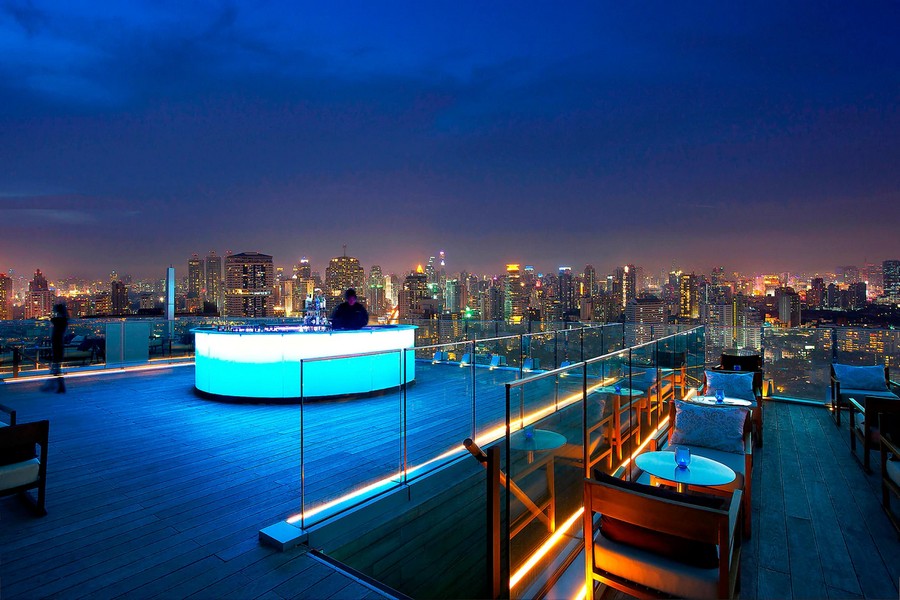 Octave offers top-notch bar food, featuring a compact yet mouthwatering selection of modern tapas-style dishes perfect for sharing drinks with friends. The menu emphasizes fresh seafood, including oysters, crab, prawns, and tuna, ensuring well-sized servings that provide great value. You'll find Asian-inspired options like yakitori skewers, sashimi, tempura, and wok-fried prawns with a sweet dipping sauce, alongside international favorites such as wagyu beef sliders with truffle mayonnaise and crispy spiced chicken wings. Moreover, Octave's specialty signature platters, both seafood, and the indulgent Octave Signature Platters cater to groups of 2, 4, or 6 people, making it an ideal spot for socializing.
The District Grill Room & Bar: Inspired by New York's Meatpacking District, this award-winning establishment is a haven for meat enthusiasts. They offer a selection of premium steaks and seafood, all in an ambience of refined elegance. With an attentive and knowledgeable staff, each dish is carefully prepared and presented with finesse. From the tantalizing Hokkaido Scallops and the extravagant Foie Gras to the exceptional Japanese Wagyu steaks and delightful desserts, every aspect of your culinary journey is a testament to the restaurant's commitment to excellence.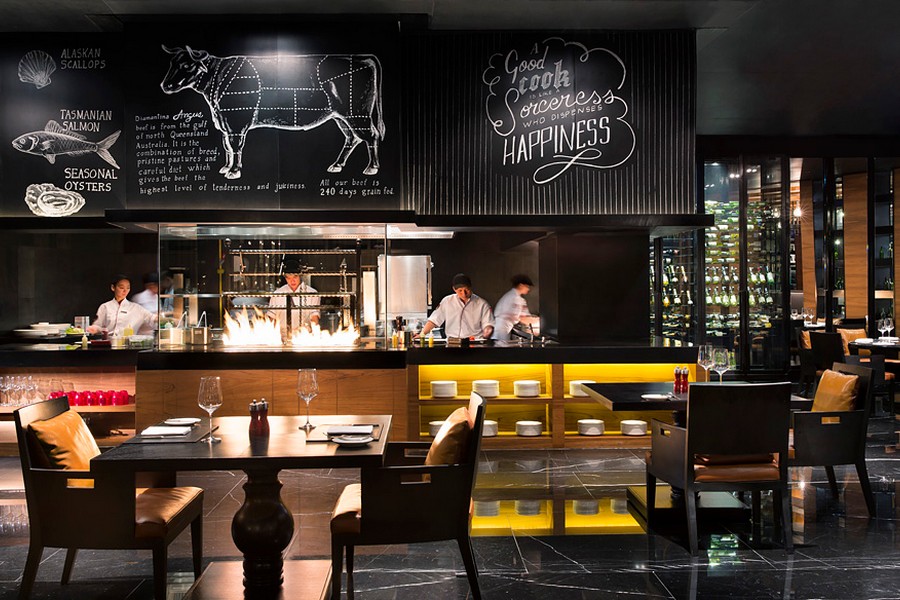 If you think the reason God invented Sunday was for Brunch, then be sure to put The District Grill Room & Bar on your Sunday Calendar. They offer one of Bangkok's very best premium Sunday Brunches. The menu is divided into two parts which feature an all-you-can-eat buffet, as well as a selection of à la carte selections, all made à la minute with high quality ingredients. With free flow packages available, the Sunday bubbly Brunch at The District Grill Room & Bar is a true treat and served every Sunday from 11:30 – 15:00 hrs.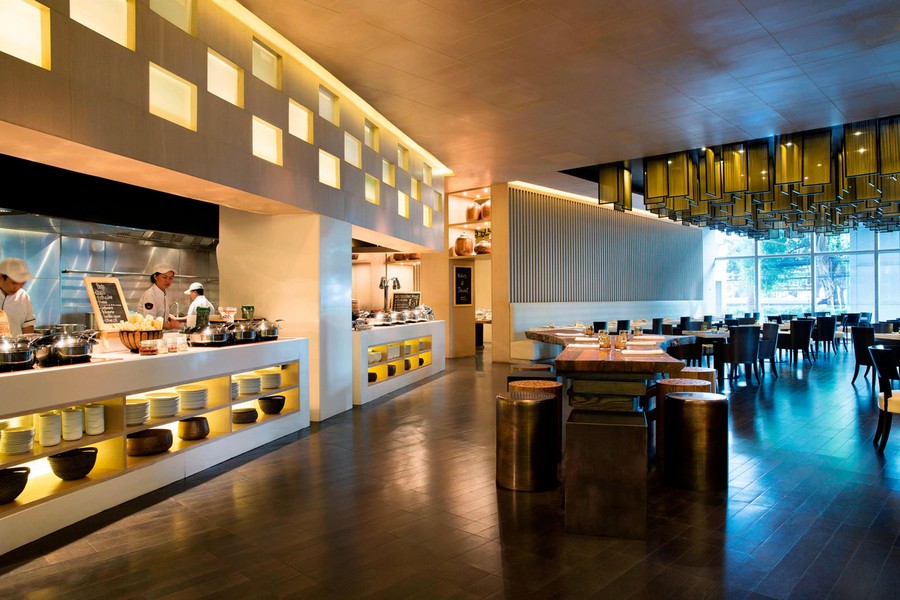 57th Street: This all-day dining restaurant offers a culinary tour of Thailand, serving a delectable menu for breakfast, lunch, and dinner. If you are a buffet lover, then this restaurant will quickly become your new fav. Monday through Friday they offer an international lunch buffet from 12:00 to 15:00 and an international dinner buffet Monday through Thursday from 18:00 to 23:00. Friday through Sunday they feature a Seafood Night Dinner Buffet from 18:00 to 23:00. Starting on November 4th, 57th Street will inaugurate a weekly Asian Saturday Brunch which will take you on a culinary journey through Asia while enjoying live entertainment.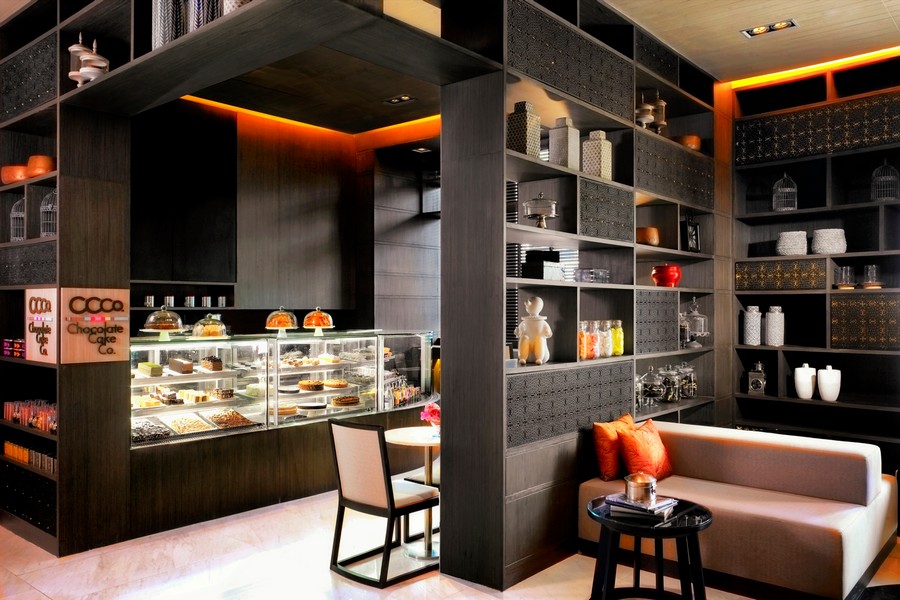 Chocolate Cake Company (CCco.): Dessert lovers will find this spot irresistible, with its array of fresh pastries, gourmet coffees, and an extensive selection of desserts. It is a wonderful spot to catch up with friends, surrounded by the scent of freshly brewed coffee.
Wellness and Leisure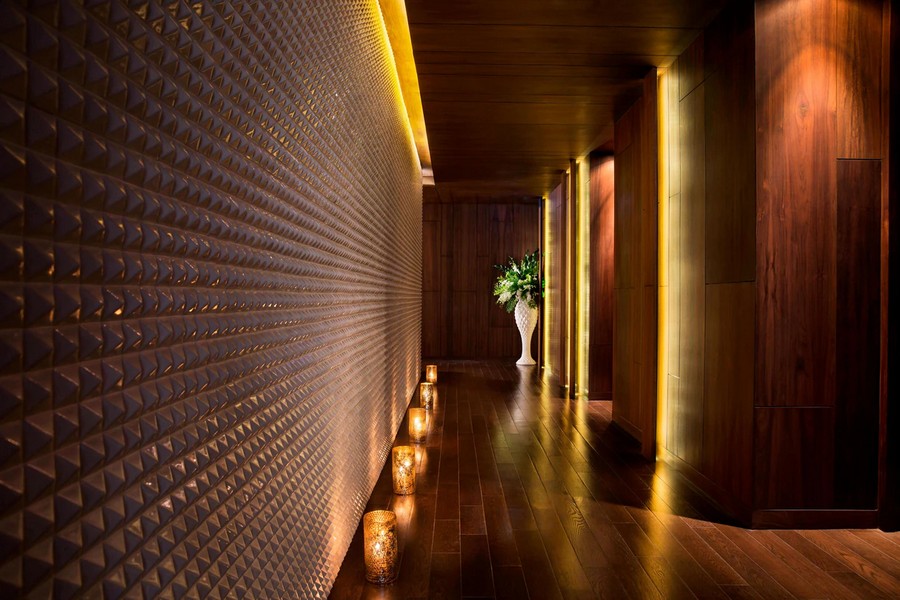 Anne Semonin Spa: Upon entering the spa, you'll immediately notice the separate lounges for men and women, ensuring a personalized experience in a serene environment. Their extensive menu of services and treatments is designed to cater to your individual needs. Treat your body to revitalizing body scrubs and wraps that exfoliate and nourish your skin, leaving it radiant and soft to the touch. Recharge your senses with their invigorating massages, available even for couples—making it a romantic getaway within the city. Say goodbye to stress and hello to a newer, fresher you.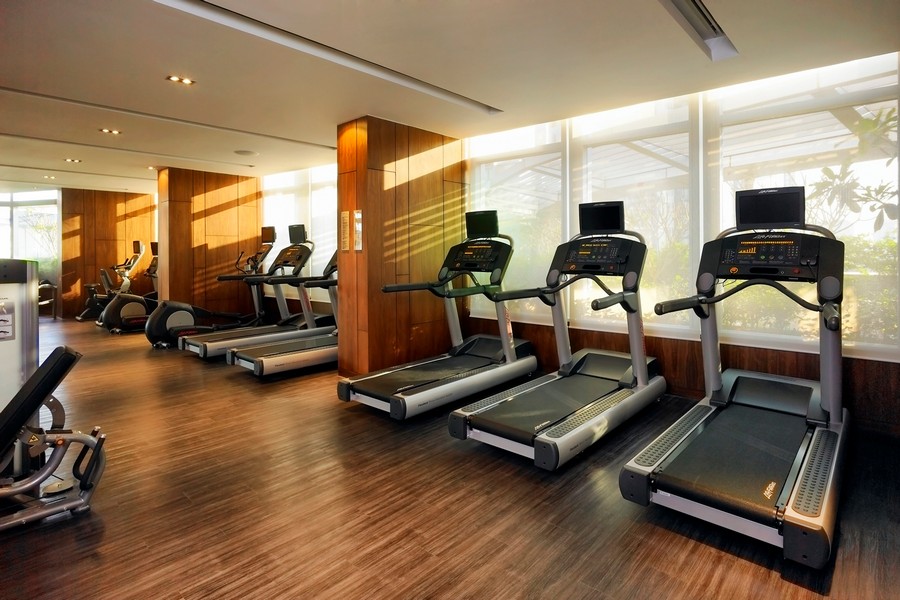 If you are a fitness aficionado, you'll love their fitness center open 7 days a week, 24 hours a day. Whether cardio is your thing or you're a weightlifting warrior, their state-of-the-art gym has got you covered. Choose from an array of top-notch cardiovascular equipment, including treadmills and elliptical machines, or tone your muscles using their curated selection of free weights and strength equipment. After an invigorating session, retreat to the well-appointed locker rooms or unwind in their soothing sauna. Venture to the 7th floor for the hotel's signature infinity swimming pool offering city views from 6AM to 10PM. With such comprehensive facilities and services, staying fit has never been more enjoyable or luxurious.
Business and Events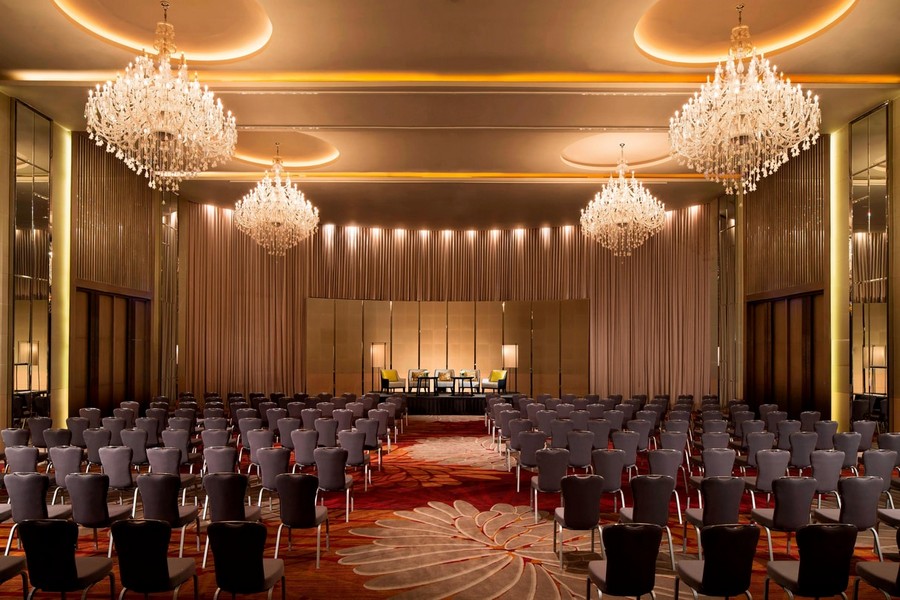 The hotel is not just a destination for leisure; it also serves as a hub for business activities. With its spacious meeting rooms and grand ballrooms, it's the perfect venue for corporate events, conferences, and seminars. With 1,000 square meters of event space, covering seven event rooms and 6 breakout rooms, you have all the space you need for impressive business events or elegant weddings. When it comes to weddings, the Marriott Certified Wedding Planners are trained to help. After completing demanding coursework, each Marriott Certified Wedding Planner is qualified to coordinate weddings of all types, including ethnic and military weddings. Relying on experience, training, tradition and old-fashioned intuition, Marriott Certified Wedding Planners can help you determine an overall vision for your wedding and help you execute each detail. That includes setting an event budget; deciding on a menu; arranging table settings; and finding florists, photographers, a band and other entertainment for the big day.
Location and Accessibility
Located at 2 Sukhumvit Soi 57, the Bangkok Marriott Hotel Sukhumvit is easily accessible from both Suvarnabhumi and Don Mueang Airports. The hotel offers complimentary on-site parking as well as valet parking, adding to the convenience for guests.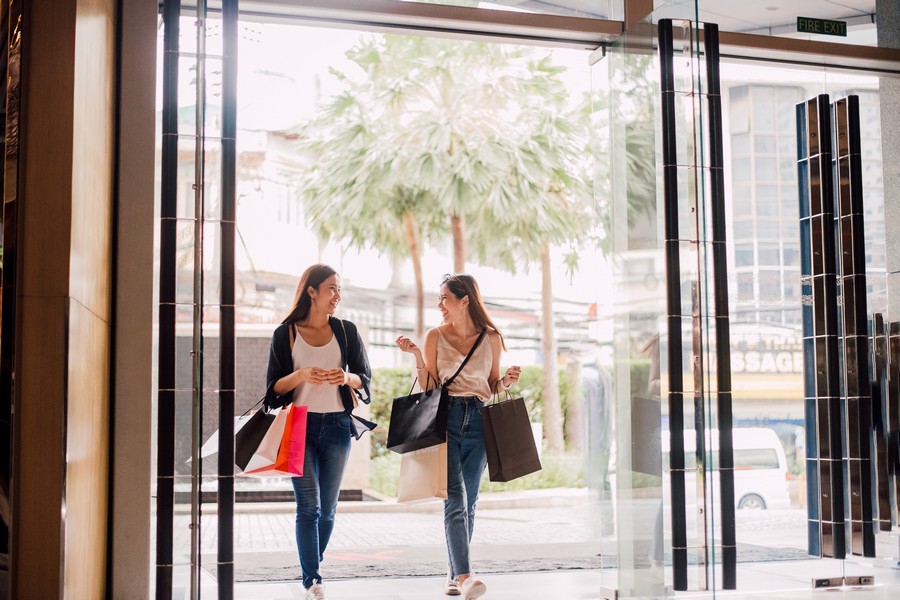 The Bangkok Marriott Hotel Sukhumvit and Marriott Executive Apartments offer an unparalleled experience that blends luxury and comfort. With its prime location, diverse room options, world-class dining experiences, and state-of-the-art amenities, this property is a true gem in the heart of Bangkok. Whether you're in the city for business or leisure, this complex offers a luxurious stay that caters to all your needs, making it the ultimate urban oasis.
Bangkok Marriott Hotel Sukhumvit &
Marriott Executive Apartments Bangkok, Sukhumvit Thonglor
2 Sukhumvit Soi 57, Klongtan Nua
Wattana, Bangkok, Thailand, 10110
Tel: +66 2-7970000