Serviced apartments have become a popular choice globally for leisure and business travellers. Unlike hotel rooms, you enjoy a bigger living space, a kitchen, a fully furnished living area, and a bedroom. They are an excellent choice for families, when you need to host some guests, or when you need extra space to lounge in and enjoy the comfort of a homestay experience.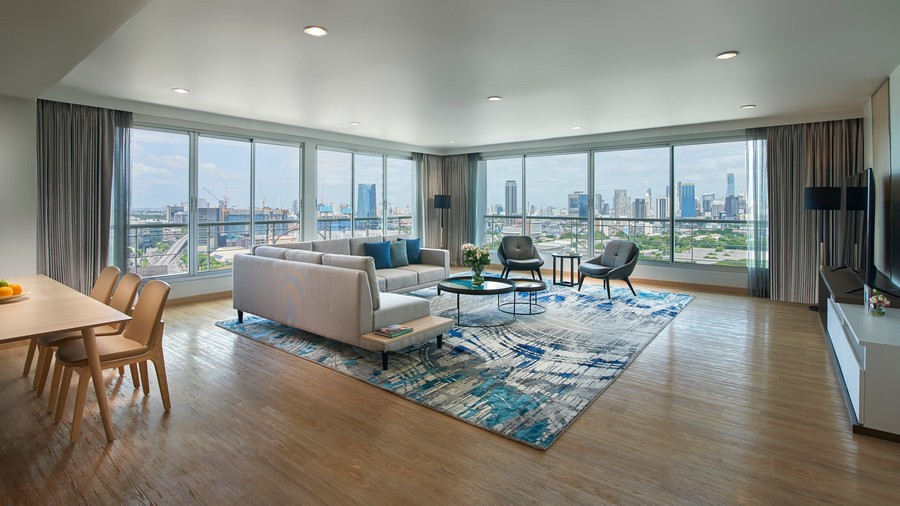 Shama Lakeview Asoke is a serviced apartment set in the heart of Bangkok's Central Business District. Within a 10-minute walk you'll find the Asoke BTS skytrain, and the Sukhumvit MRT subway station, along with shopping malls, schools, embassies, banks and the trendy EM District.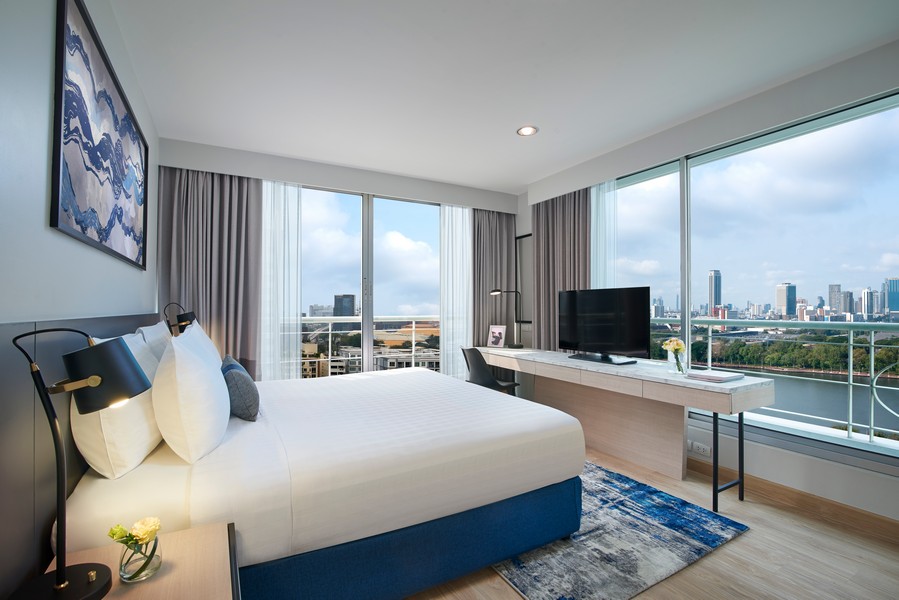 Shama Lakeview Asoke is tailored for both business and leisure travellers on short or longer stays. Their accommodation options range from Studio suites to spacious Three-bedroom apartments overlooking the lake or stunning city skyline.
Studio suites include Studio, Studio Deluxe and Studio Lakeview, and range from 43 to 52 sqm's.
One Bedroom and One Bedroom Lakeview Suites are 60 – 63 sqm's. The two bedroom suites are 80 sqm's and are situated on the top floors. The fully furnished serviced residence offers a king-size bed in the master bedroom, a queen-size bed in the second bedroom, a separate living and dining room, desk, washing and drying machine and stunning city views.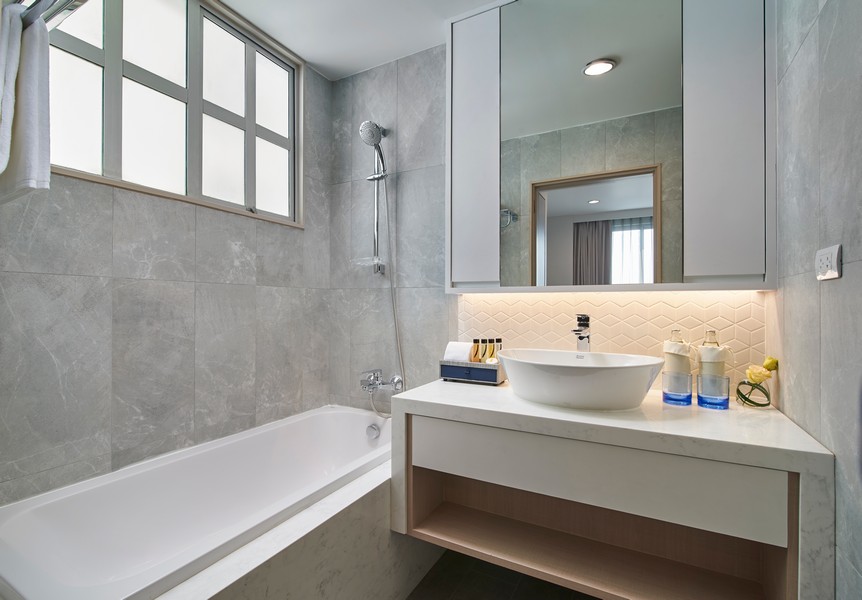 The Two Bedroom Deluxe & Lakeview suites are 96 sqm's and are perfect for the family. The fully furnished apartment features a master bedroom with a king-size bed, second bedroom with two twin-size beds, a separate living and dining room, work space and a kitchenette.
Three bedroom suites include the Three Bedroom (connecting rooms), & Three Bedroom Lakeview, both at 120 sqm's, these units are designed for large families. The apartments consist of a master bedroom with king-size bed, a second bedroom with queen-size bed, and a third bedroom with two twin-size beds, plus two bathrooms, and a washing and drying machine.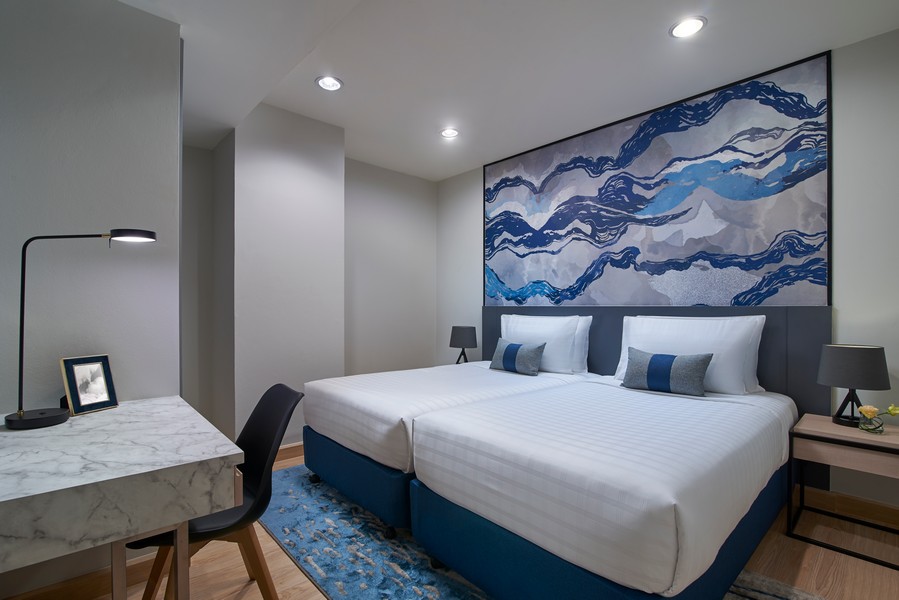 The Shama Lakeview Asoke's "presidential suite" is their Three Bedroom Panoramic View at a very spacious 186 square meters offering the pinnacle of urban living. Every bedroom is en-suite plus there is a guest toilet. The master bedroom offers a king-size bed, the second bedroom has a queen-size bed, and the third bedroom comes with two twin-size beds.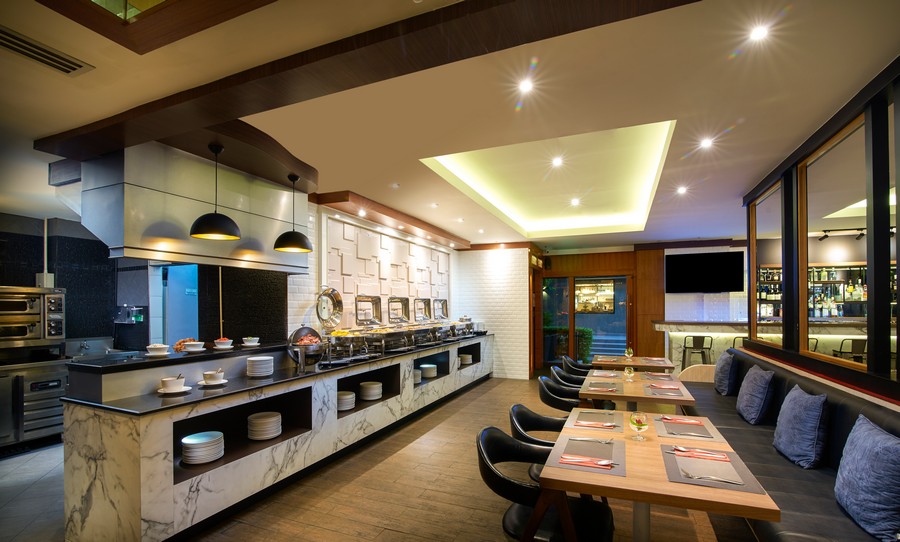 When it comes to dining, you'll find the Cool Chilli Restaurant which is their all day eatery with ala carte thai and international cuisine dining for breakfast, lunch and dinner.
You'll also find a Coffee Club serving breakfast options, starters, open grills, salads sandwiches and freshly brewed coffee. Italthai Cellar is where you'll want to stop by to purchase great wines and drink selections.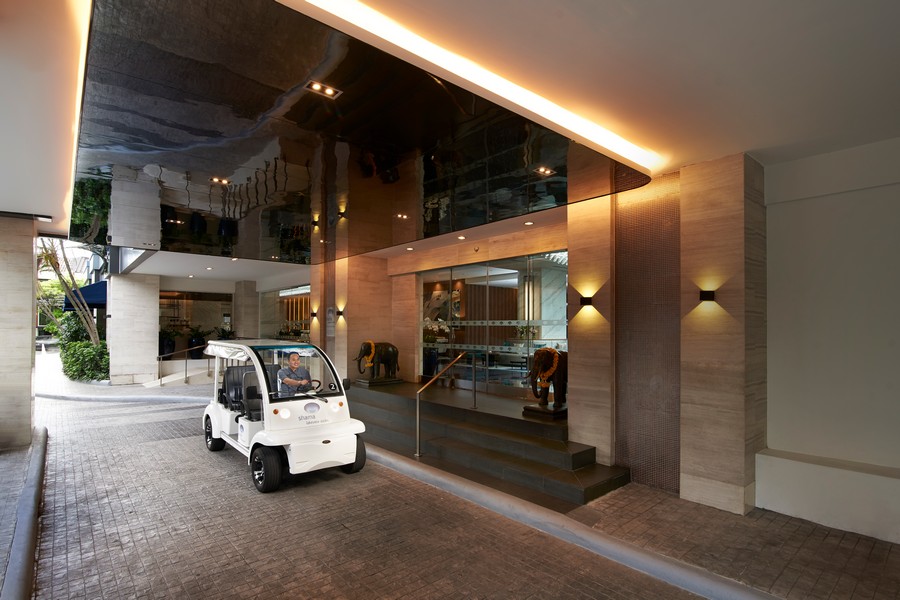 Amenities at Shama Lakeview Asoke include an outdoor lap pool, a gym, an indoor golf driving range and a kid's playroom. A shuttle tuk-tuk will whisk you to the nearby sky train and subway stations where the city of Bangkok is at your easy reach.
The much talked about Benjakitti Forest Park is just a 10-minute walk from the property. With its recent 120-acre expansion, the park is bigger than Lumphini Park and both parks are connected with the "green mile", which is also being remodeled. It's a dream come true for all nature lovers and the ones loving outdoor exercise, offering a plethora of winding walking trails & bike lanes.
Spanning just over a mile, the park's skywalk is arguably its best feature. The elevated view of the variety of sprouting trees, flowers and wetlands creates a serene space with a skyscraper backdrop, ideal for early-morning or late-afternoon exercise sessions. When the entire expansion officially opens in August 2022, the skywalk will lead to various sites, including a museum, amphitheater, sports building and a mangrove forest.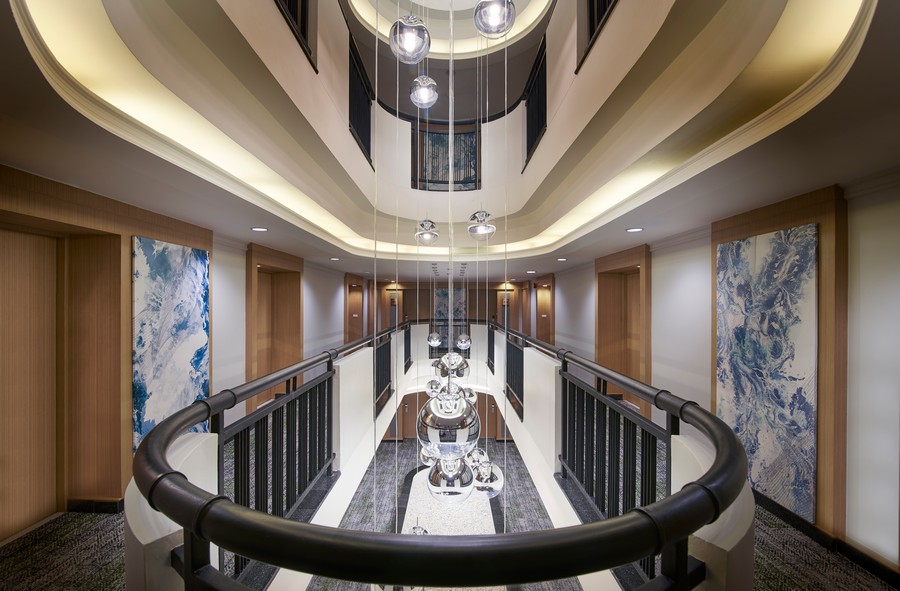 With an unparalleled location, elegant apartments and impeccable service, Shama Lakeview Asoke in Bangkok personifies urban living and is a wonderful spot to call home on your next visit to the Big Mango.
Shama Lakeview Asoke Bangkok
41 Sukhumvit 16, Sukhumvit Road
Klongtoey, Bangkok 10110
+66 (0)2 663 1291
reservations.asoke@shama.com
www.shama.com