With the holiday season comes back a certain infatuation for anything popping and bubbling, an occasion for us to review different styles and methods used to instill those elusive bubbles in still wines and you will see that sparkling wine, while being the easiest of wines to drink, is possibly the most intricate to make.
Lexicon
Here are a few terms you need to be familiar with to discuss sparkling wine-making Liqueur de tirage – This mix of yeast, sugar and sometimes wine is added to still wines to start a second fermentation Liqueur d'expedition – Sugar added at the end of the wine making process to balance the sugar levels of the wine. This process is called dosage.
Yeast Autolysis – The breaking down of lees in the wine with ageing changing its aromas and feel and responsible for the creamy, doughy, toasty aspect of some sparking wines.
Riddling or Remuage – The process to move the lees (dead yeast cells) in the bottle to favor yeast autolysis Disgorgement or Degorgement – The process to remove the dead yeast cells by freezing the neck of the bottle.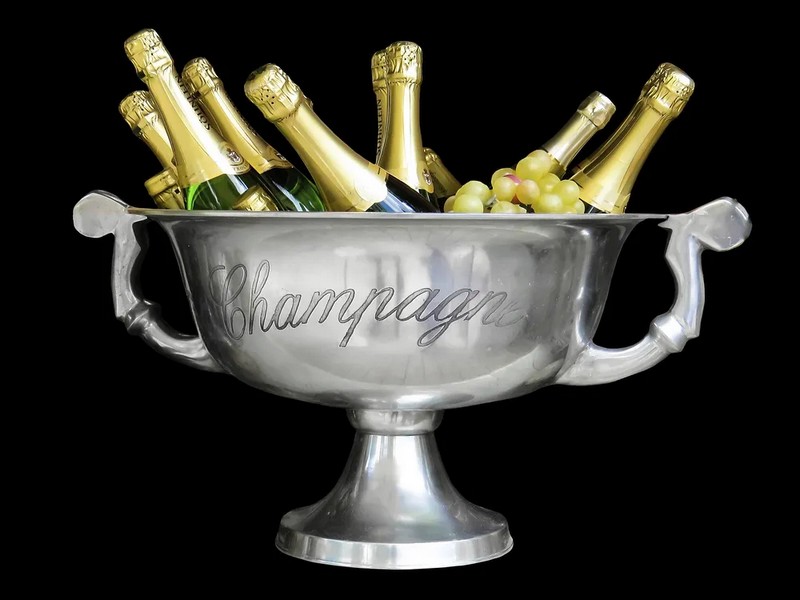 Charmat Method AKA Tank Method AKA Martinotti AKA Bulk Method
So many names for only one method..
This method is most famous for making prosecco in Italy and is gaining more momentum as the sales of Prosecco are now outweighing those of Champagne. First, we start with still wine which is usually made from Glera for prosecco and is, contrary to Champagne, quite aromatic. After adding some liqueur de tirage, the wine undergoes a second fermentation in closed and pressurized stainless-steel tanks. The wine is then cooled and filtered when moved to another pressurized tank before being bottled. Because of the process difference with traditional method and less lees autolysis the result is a more fruit-forward sparkling wine with larger bubbles that works well for casual and festive occasions.
Some good examples of Martinotti method wines in Hua Hin are the Palazzo Grimani Prosecco Dry Millesimato or the V8+ Prosecco Brut Berto DOC. Also made with this method you can find the sparkling red wine Lambrusco such as the Cavicchioli Lambrusco Grasparossa Amabile.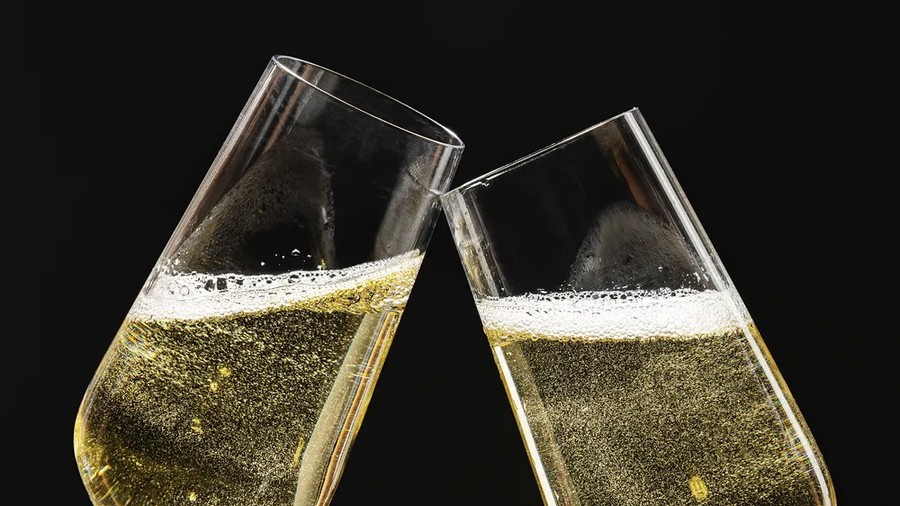 Traditional Method AKA Methode Champenoise AKA Classic Method
This is the most labor-intensive and complex method. The process usually starts with a non-aromatic still wine, made from ripe but young grapes, moved and harvested carefully to preserve their freshness. The most widely used grapes for Champagne are Chardonnay, Pinot Noir and Pinot Meunier. The wine is usually fermented at 10.5 to 11.5 ABV
as the second fermentation will add another 1.2 to 1.5 ABV to the liquid. It is important to note that in champagne
the producers will usually blend different vintages of still wine to match the style of the producer. Those wines are called Vin de Reserve. As a result, most champagnes will be classified as non-Vintage wines (abbreviated to NV) and wines made with a high pro-portion of a single vintage will be allowed to add a year to the label and the mention "Millesime". Most renowned champagne wine makers will only produce Millesime Champagne in exceptional years. Contrary to the Charmat method the liqueur de tirage is added directly inside the bottle and the second fermentation happens within the glass. Afterward there is a long period of riddling before disgorgement. The result is a wine with aromas of brioche, toast, croissant and fine but persisting bubbles. Most champagnes are able to age significantly. In Hua Hin you can enjoy the De Venoge Cordon Bleu Brut or the Delamotte Blanc de Blancs Millesime.
Cava is also produced using the traditional method all around Spain and is typically made with those 3 major grape varieties for Macabeo (AKA Viura), Xarel-lo and Parellada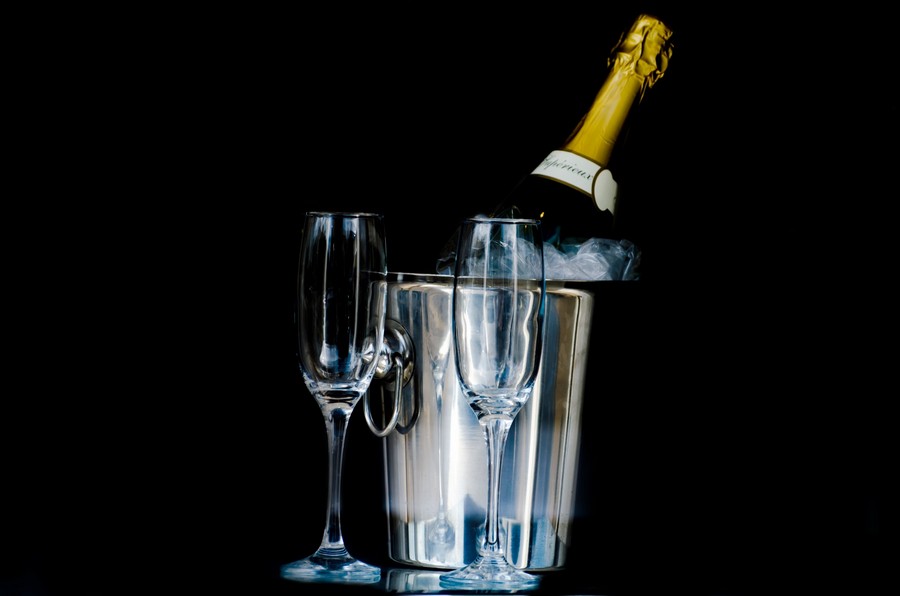 The Transfer Method
This method is a combination of the Traditional and the Charmat and is an excellent compromise to make complex wines with less labor costs. The wines undergo a second fermentation on lees inside the bottle as in the traditional method but are then transferred to high pressure tanks to be cooled and filtered like in the Charmat method thus saving time on riddling and disgorging.
The Continuous Method
While similar to Charmat this method allows to add some liqueur de tirage as the wine is moved from tank to tank as well as oak shavings that the yeast will feed on to give a more oaky and toasty feel to the final product. There is also the addition of a buffer pressurized tank before counter-pressure bottling to maintain as much bubbles as possible. Due to the use of various tanks in series this method is called continuous.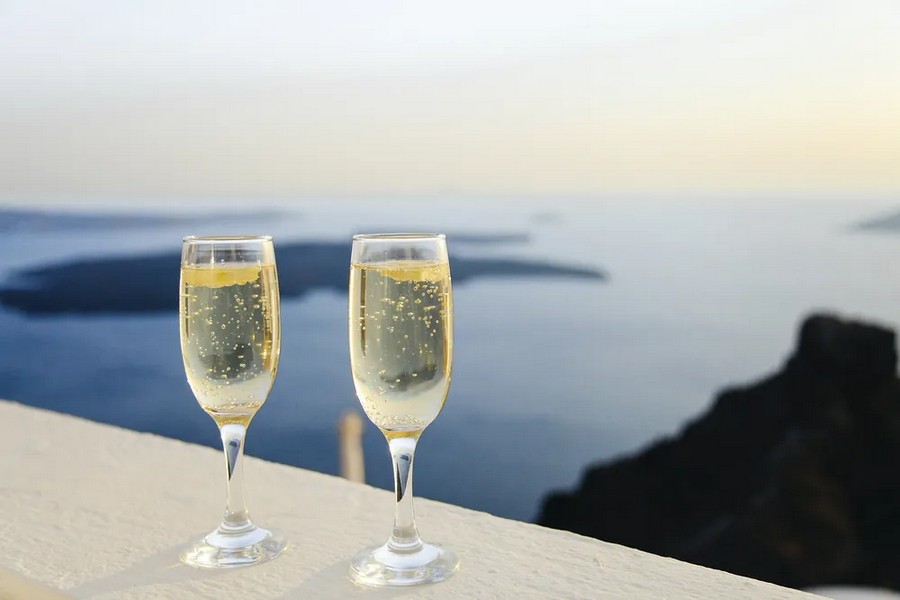 The Ancestral Method AKA Artisanal Method AKA Rural Method
As its name may suggest, it is the oldest method in the book to put bubbles into still wine and most likely originated from southern France around Limoux (comment est votre blanquette?). With this method the still wine is partially fermented but is then bottled with remaining live active yeast and sugars. While being economical this method can't produce a very consistent and standardized product. As a result, it remains a niche product although regaining popularity as the trend now favors Natural Sparkling wines (also called Pet Nat for Petillant Naturel). Modern technics allow to use some liqueur de tirage and filtration to standardize the production.
Carbonation Method AKA Soda Method
Possibly the less interesting method, the carbonation consists in forcing gas into still wine the same way we make soda and not by fermentation therefore not adding any flavours or aromas to the still wine. This method is usually used for industrial mass-distribution sparkling wines.
You are now armed with all the knowledge you need to find your sparkling wine of choice for the year end celebration. Remember to enjoy with moderation and see you next year.