Montepulciano: Central and Pivotal, The Wines of Abruzzo: Celebrating the Montepulciano Grape
Nestled on the eastern coastline of Italy, the Abruzzo region is a picturesque landscape dotted with vineyards. While it might not be as globally renowned as its counterparts Tuscany or Piedmont, the wines of Abruzzo are undeniably full of character, richness, and authenticity. A prominent emblem of this region's viticulture is the Montepulciano grape, an indigenous variety that has garnered a reputation for its robust flavors and admirable versatility.
Montepulciano Grape: A Profile in Flavor
Montepulciano d'Abruzzo wines, made primarily from the Montepulciano grape, are often mistaken for Vino Nobile di Montepulciano, a wine from Tuscany made from Sangiovese grapes. However, this grape and the wine it produces are unique in flavor and style. The Montepulciano grape is known for yielding wines that exhibit a deep ruby-red hue, with a slight purplish tint in its youth, which matures to a garnet shade over time.
On the palate, Montepulciano d'Abruzzo is renowned for its soft tannins, making it approachable even in its youth. The flavor profile is marked by ripe fruits such as cherry, blackberry, and plum, followed by hints of licorice, tar, and earthy undertones. With age, these wines develop a more complex bouquet, featuring notes of tobacco, leather, and cocoa.
Ripening, Growing, and Harvest: The Montepulciano Way
Montepulciano has its quirks, like any rockstar. Thriving in the hilly terrains of Abruzzo, these grapes have a unique ripening style. They demand patience, ripening late in the season to absorb all the sun, gossip, and wisdom the Italian skies have to offer. This extended ripening period allows for a richer concentration of flavors, ensuring every grape is a concentrated flavor bomb.
The growing methodology is steeped in tradition, with vines often trained in the classic pergola system. This elevated canopy structure not only looks ridiculously romantic but also ensures maximum sun exposure and air circulation.
By the time late October comes around, the grapes are ready to pick, with each grape picked at the zenith of its ripeness. While traditional winemaking techniques involve aging in large oak barrels or cement tanks to preserve the grape's fruity essence, contemporary methods are seeing a rise in the use of smaller oak barrels. This approach imparts additional complexity and tannic structure to the wine, making it suitable for longer aging periods.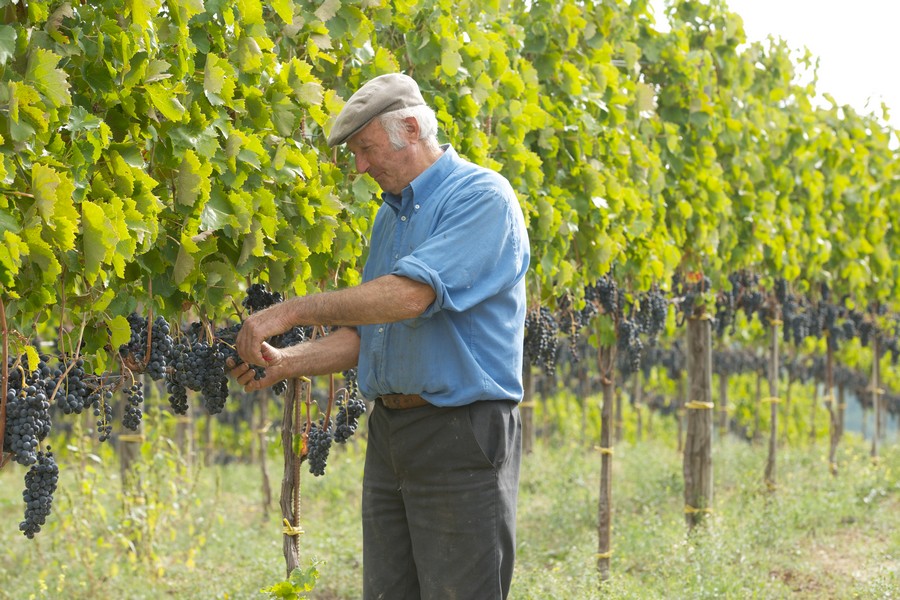 Championing Montepulciano on the Global Stage
The Montepulciano grape, while inherently Italian, has extended its reach across the world, largely credited to the tireless efforts of winemakers such as the Fantini Group. Ortona, the home of the Fantini Group, has been pivotal in pushing Montepulciano for export. Their passionate dedication to preserving the integrity of the grape and producing wines of exceptional quality has made Montepulciano d'Abruzzo a household name in many international markets.
The success and recognition of Montepulciano d'Abruzzo have provided a gateway for wine enthusiasts to explore other offerings from this region. As Montepulciano garnered attention, it created a ripple effect, introducing wine connoisseurs to other popular Abruzzo grapes, such as Pecorino, Verdicchio, and Bombino Bianco. These varieties, once overshadowed, are now relishing their own moments of global recognition.
Sip it in Hua Hin
Sun, sand, sea, and… Montepulciano? In the seaside town of Hua Hin, a taste of Abruzzo is never too far away. Wine enthusiasts can visit Lo Stivale, where Enrico, a true aficionado, ensures that there are always a few bottles of Montepulciano d'Abruzzo in stock. For those seeking a more premium experience, the "Edizione" wine by Fantini is a choice that promises to delight the senses, echoing the rich flavors that Abruzzo has to offer.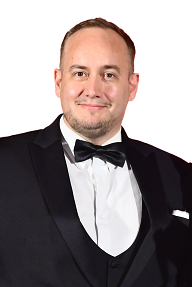 About the Author
Thierry Berno is the Branch Manager
for Italasia Hua Hin. His love of wine
began in South Korea, mentored by
Kwak Dong Young, the first Korean
recipient of the French BP sommelier,
and legendary chef Pierre Gagnaire
whose passion inspired him.
To learn more or to visit Italasia
Hua Hin, call 063 535 2590, or email,
br-huahin@italasiagroup.com.