When it comes to impeccable craftsmanship, pioneering designs, and the rich history of Genevan watchmaking inventions, there is none more qualified than Patek Philippe. The company began its legacy in the nineteenth century, founded by Antoine Norbert de Patek and Adrien Philippe and has a tradition of innovation that has been crowned by over one hundred patents. The brand is renowned for its hand-finished watches and skilled craftsman that ensure each and every timepiece is of the highest of standards.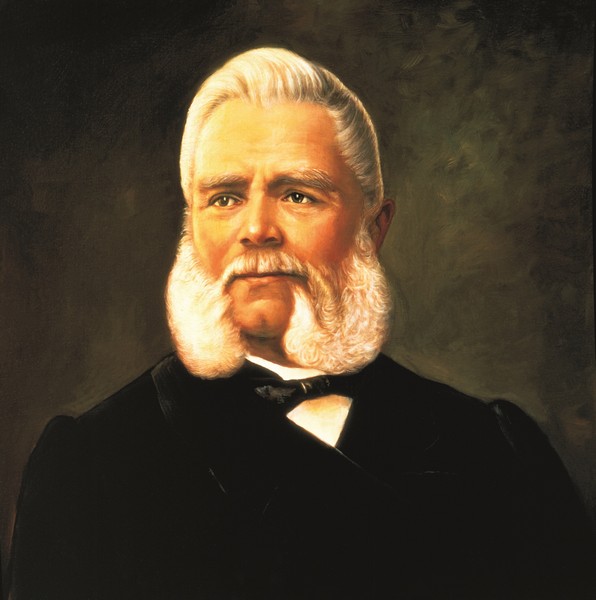 Before their formation, both Patek and Philippe were on their own journeys within horology. In 1839, Antoine Norbert de Patek formed a union with François Czapek and launched Patek, Czapek & Cie, the predecessor to the Patek Philippe brand. The partnership lasted six years, with them creating several exceptional timepieces. Once their partnership was dissolved in 1845, they went their separate ways, producing timepieces respectively.
Antoine Norbert de Patek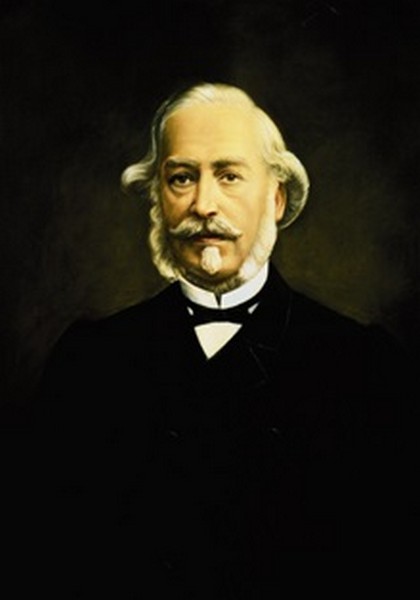 Meanwhile, Jean Adrien Philippe was becoming recognisable as a driving force when it came to his inventions. He received a bronze medal for his keyless winding and hand-setting system at the Industrial Exposition in Paris. He applied for a patent of this design and garnered the attention of many, including Queen Victoria.
Jean Adrien Philippe

In 1851, both watchmakers came together to begin the brand Patek, Philippe & Ce- Fabricants à Genève, the start of the brand we know today. Their career spanned decades, and they continued to supply timepieces for royalty and aristocrats, among others. New patents for their timepieces included a precision regulator, perpetual calendar mechanisms for pocket watches, and the first double chronograph.

This resulted in the creation of the "Duke of Regla" Westminster chime pocket watch in 1910, the first complicated ladies' wristwatch with a five-minute repeater in 1916, the first split-seconds chronograph wristwatch in 1923, and its first wristwatch with a perpetual calendar in 1925.

Patek Phillippe watches historically bring massive sums of money at auction with many of the pieces made for dignitaries and some of the most influential and powerful people in the world: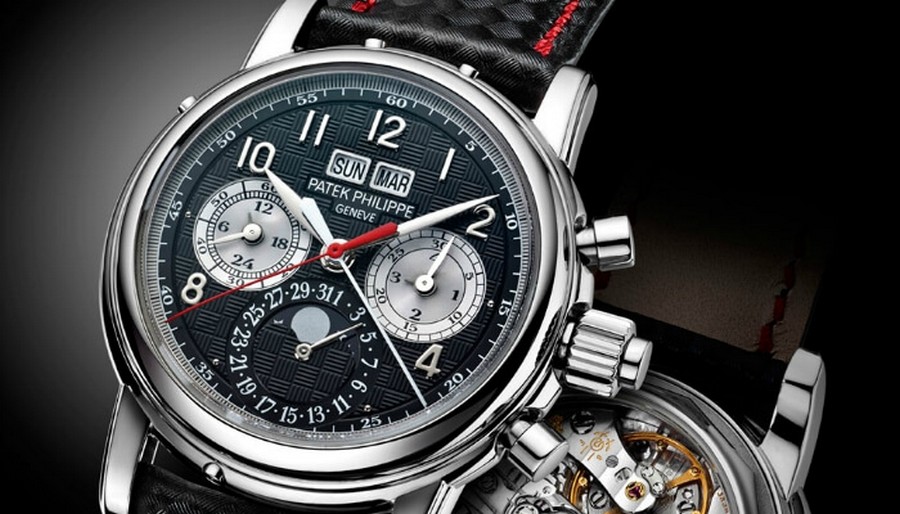 Reference 5004T Titanium —
$3.99 million
Designed exclusively for auction, the Reference 5004T Titanium helped raise millions of dollars in support of Duchenne Muscular Dystrophy research. This is one of the few watches produced by Patek that is made of Titanium.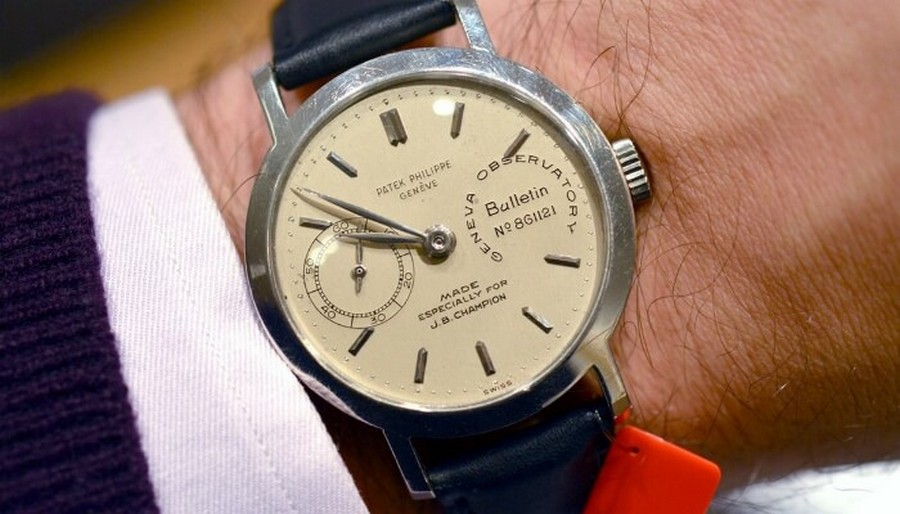 Reference 2458 Observatory Chronometer for J.B. Champion
$3.99 million
The J.B. Champion was originally created for the criminal defense attorney and carries the words "Made especially for J.B. Champion" on the dial. Because it was created for competition at the Geneva Observatory, the movement inside the Champion is superior in comparison to other models. It sold for almost $4 million at auction.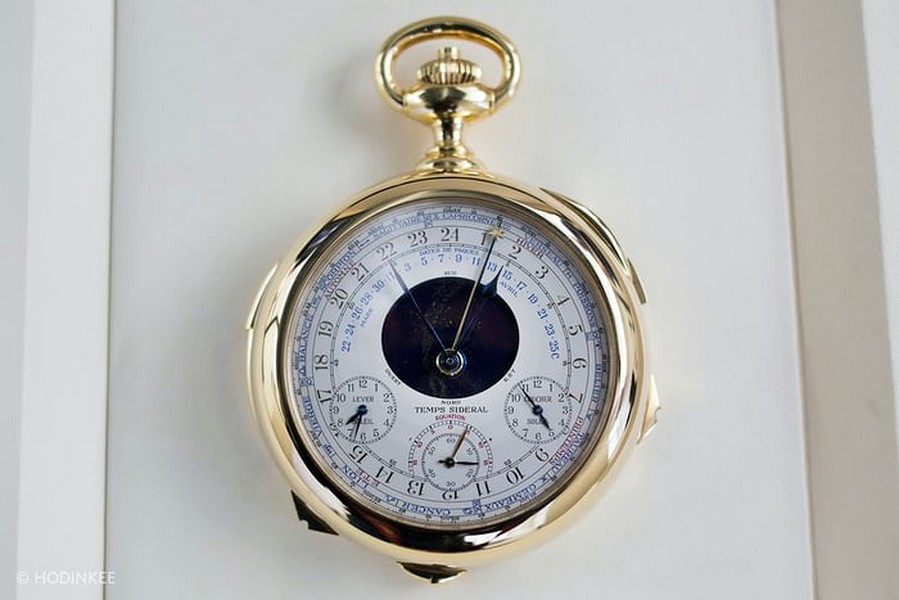 Caliber 89 Grand Complication Pocket Watch —
$4.95 million
One of the most complicated watches ever made, the Caliber 89 Grand Complication was created specifically for the 150th anniversary of Patek Philippe in 1989. Among other features, the watch has a thermometer, star chart, sunset and sunrise timer, and much more.
Reference 1527 Perpetual Calendar in 18k Rose gold — $5.71 million
A true inspiration to the later Patek Philippe designs, the 1527 embodies the classic Patek look while maintaining unbelievable functionality. Finished in 1944, the 1527 features two perpetual calendars on the dial.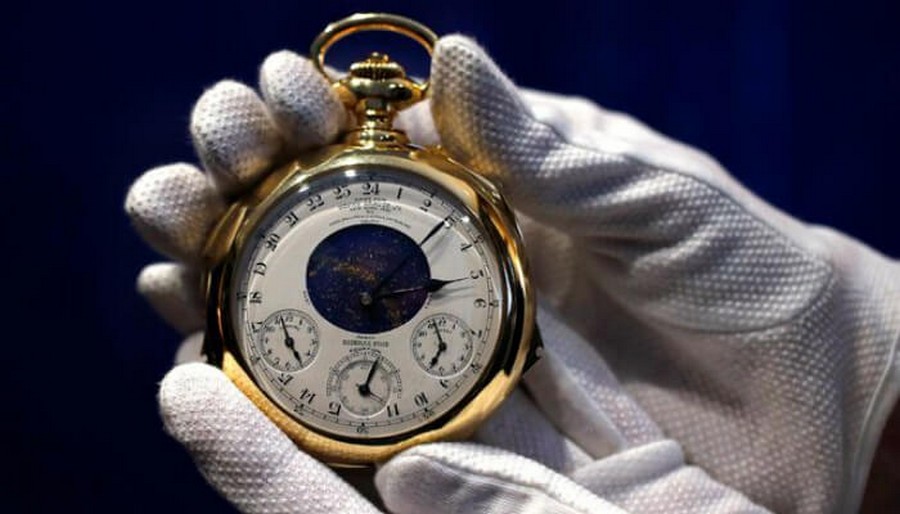 The Henry Graves Jr. Supercomplication —
$23.98 million
Created for the incredibly wealthy banker Henry Graves Jr, the Supercomplication had over 20 complications, including a celestial map and perpetual calendar. The watch took eight years to complete and sold for a whopping $23.98 million dollars in 2014.
The Wall Street Crash of 1929, otherwise known as Black Tuesday, was the most devastating stock market crash in the history of the United States. It signalled the beginning of the 12-year Great Depression that impacted the world. Patek, Philippe was not spared from the abyss and suffered financial duress as many of its customers defaulted on payment obligations.

To avoid being taken over by a competitor, the directors contacted brothers Charles and Jean Stern whose company 'Cadrans Stern Frères' produced top-quality dials and ranked among Patek Philippe's preferred suppliers. The two companies had previously enjoyed an amicable relationship. Prompted by their desire to preserve and perpetuate Swiss watchmaking tradition, the Stern brothers helped Patek Philippe out and took a stake in the company in 1932 and wholly acquired it within a year.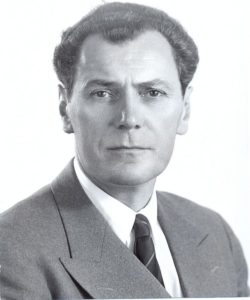 The company was kept within the Stern family, and in 1958 Henri Stern became president of Patek Philippe, with his son, Philippe Stern becoming president in 1993.
Henri Stern

Philippe Stern's passion for timepieces resulted in the opening in 2001 of The Patek Philippe Museum in Geneva, considered one of the world's foremost horology museums. It is currently celebrating its 20th anniversary. The "Temple To Watchmaking", as it is referred to, houses over five centuries of watchmaking history and features an antique collection that includes timepieces from the 16th century through to the Patek Philippe collection from 1839 onwards. The museum also boasts a library with over 8000 publications on time and time measurement.

In 2009 Philippe handed his passion down to his son, Thierry, who became president of Patek Philippe and continues to run the last major independent, family-owned Genevan timepiece manufacturer to this day.