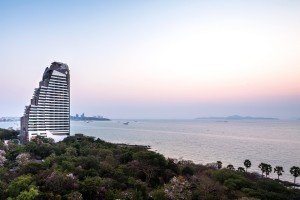 Prior to our recent travels to Pattaya to cover the Ocean Marina Boat Show as well as the annual Pattaya International Fireworks Competition we went searching for a five-star hotel that was close enough to town but far enough away where you could still have peaceful surroundings. Another requirement was that it be beachfront so we could enjoy the spectacular fireworks displays from our deck.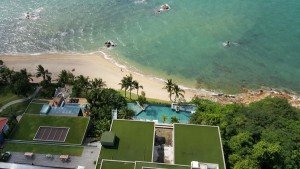 Thinking we had our work cut out for us we were very pleased when we came across the Cape Dara Resort. Located on Soi 20, Cape Dara offers easy access to the Pattaya Beach Road and all the zaniness that transpires there as well as the North Pattaya Road that makes for quick trips to and from the motorway. It is also very peaceful and quiet offering its own private beach.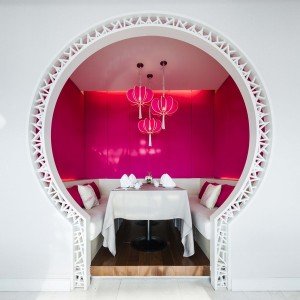 The five-star Cape Dara has everything you would expect in an upscale hotel, their food and drink venues comprise all-day alfresco dining, fine-dining Cantonese, a cafe and bakery, two beach and poolside bars, and a chic sky lounge.
In Thai, the word dara means 'star', and Cape Dara Resort indeed brings you closer to the stars. All 264 guest rooms, suites and villa compounds have open-sky views. In fact, the resort has the distinction as the area's only accommodation in which every room features exhilarating glimpses in all directions.
The facilities and amenities here include a luxury spa, fully equipped fitness centre, two swimming pools, and a Kids Club featuring a programme of guided activities for the little ones. Older children and adults just the same can choose from a daily schedule of beach-side and aquatic fun.
As previously mentioned, Cape Dara boasts its own private beach, giving guests a secluded and quiet area to relax and enjoy Thailand's brand of gorgeous sunshine before taking a dip in the crisp green water of the hidden Dara beach. Pattaya is not known for its clean water and nice beaches but the beach in front of the Cape Dara was a pleasant exception. Both of their swimming pools overlook the ocean and both provide a swim-up bar to enjoy the eye-capturing panorama.
As you would expect from a Five Star Resort, Cape Dara offers twenty-four hour room service as well as a modern and convenient valet car park, a transfer service for guests without their own transportation, and free Wi-Fi throughout the resort. If your feeling adventuresome they also provide bicycle rentals and their dedicated car rental desk assists guests with booking or constructing personalized tours of the surrounding region.
Cape Dara offers 11 different room types that start with their Deluxe Room which varies in size from 38 to 48 square meters. All Deluxe Rooms have sea views and have an extensive private furnished balcony.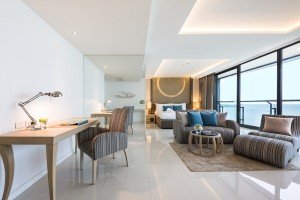 We stayed in their Dara Suite which was located at the front of the hotel tower affording 180-degree ocean views including views to the Iconic Pattaya Harbor. The wrap around deck was the length of the suite. The room was 53 square meters and the bathroom featured both a shower and a modern Jacuzzi tub. The Dara Suite comes with club benefits which included complimentary afternoon tea from 1 until 3pm, complimentary sunset cocktails from 5 to 7pm and complimentary in-room mini bar amongst other benefits.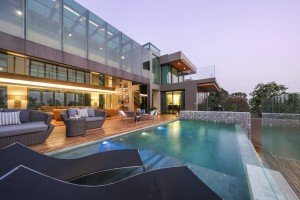 If you are accustomed to the very finest then Cape Dara's Top Star Compound is where you want to check-in to. It is the one and only exclusive pool villa on a private beach in Pattaya and offers 3 storey's of panoramic sea view's from 2 living rooms and infinity edge private pool. This 855 square meter villa comprises 5 spacious bedrooms with a private terrace, a kitchen, dining room and camp BBQ. All bedrooms feature a spacious bathroom, separate shower room with big Jacuzzi, electronic toilets, and the master bedroom has a walk-in closet.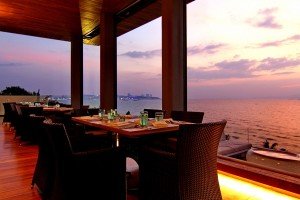 Cape Dara delivers a host of choices when it comes to eating and drinking. Their Radius Restaurant is their all day, open-air venue that exhilarates with eye popping views of Pattaya Bay and the coast. Here you can sit back and breathe in the sea breeze while enjoying their expansive international buffets for breakfast and dinner as well as a full à la carte menu. Radius offers a wide range of Asian and European cuisines, while the restaurant's carving and live stations in addition to ovens for tandoori and pizza serve up even more favourites. An air-conditioned dining section is also available.
On the 3rd floor of the hotel you will find their Ming Xing Restaurant which offers modern Cantonese cuisine including dim sum brunches in a very stylish setting. The restaurant has large round tables for families and groups; and cozy, curved wall niches for couples and friends. Two private rooms are available seating 10 guests each or they can be combined for a total seating capacity of 20.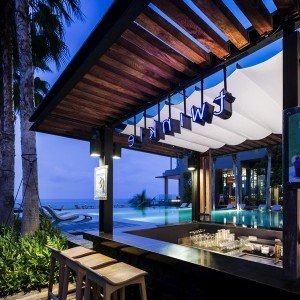 The Twinkle Pool Bar and the Walala Beach Bar are just steps from the hotel's private beach offering a multitude of delicious drink and food choices. When you are in need of a "pick-me-up" the Mellow Bakery Café is the place to go. Located on the lobby floor they serve delicious breads and pastries – from quiches to cookies to cakes – fresh juices, plus gourmet coffees and teas in an easy-going atmosphere that fully befits the name. Two computer work stations with complimentary Internet access are available here for guests use.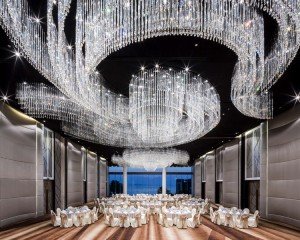 Due to its exceptional service and luxurious location, Cape Dara is the preferred Pattaya location for weddings, whether it's a western wedding or a Thai traditional wedding they can accommodate exceedingly well. Would you would like to have the ceremony on the beach as the sun sets, followed by an incredible table service with live music and a party in their stunning ballroom, or would you prefer to have the entire wedding from start to finish on the beach? However you imagine your dream day, they can, and do make it happen.
Cape Dara is a five-star luxury resort in a six-star location. Rising 26 storeys above a quiet residential section of North Pattaya, the resort stands amid lush natural surroundings where you can enjoy the calm and tranquility of a seaside retreat, yet all the while are but minutes away from the pulsing centre of one of the world's top destinations for leisure and business travel. Next time you're traveling to Pattaya, do yourself a favor and book your stay here.
Cape Dara Resort, Pattaya
256 Dara Beach, Soi 20
Pattaya-Naklua Rd., Pattaya
T: +66 38 933 888
F: +66 38 933 800
E: reservation@capedarapattaya.com