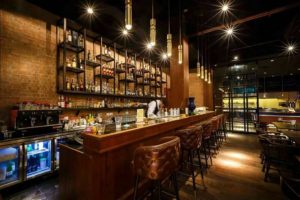 There's a new name in town vociferously banging on the doors of the "Top Uptown Bangkok Bars" list. This month we Check In at Chow, where New York Meatpacking District meets China Town 24/7.
Chow is a fancy yet carefree and vibrant bistro which skilfully and beautifully transitions into a fun and funky disco bar when the wee hours approach. Chow, is currently open from six o'clock in the evening until two in the morning but soon will adjust to a 24 hour a day, 7 day a week schedule where Asian food and an extensive American Breakfast will be available at any time day or night.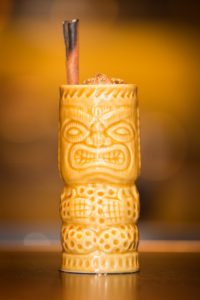 Chow is likely to set the Thong Lo socialite on fire, as places seldom get as polyvalent and pragmatic as this. Located at the heart of this high flying neighbourhood, we separate Chow into three:
The drinks – Chow doesn't do average, and thus Chow's range of premium drinks expands from the most aged of wines to the most refined of spirits. A wide selection of premium authentic malt whiskies, vodkas and brandy's are offered along with a wide range of creative cocktails and signature punch bowls. Parisian mixologists have made it all the way to the Land of Smiles to give Chow a true sense of class and dedication. Countless cocktails and select drinks make anyone's afternoon at this place unforgettable and will surely keep you coming back for more.
The food – Chow describes its mix as "Asian inspired with Californian influences", which no doubt makes for fantastic c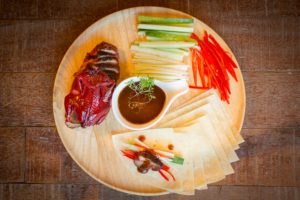 ulinary delicacies. Californian – Chinese is an exclusive trait to Chow, which brings to its gourmets the next thing in fusion food: from intricacies such as Californian gyoza and squid and chips, to complexities such as the kimchi quesadilla or the apple som tum. Crispy duck wraps, whole black seabass or Chinese doughnut bruschettas are amongst the many things that will boggle your mind and beautify your palate.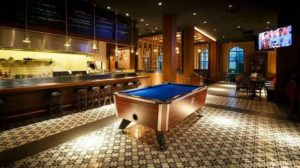 The Fun – Chow is beyond it all, going to be one of the most fun and groovy establishments in which to spend any kind of time to do any kind of thing. The twenty-four-hour catch is not without a purpose: Chow's versatility as place will make having breakfast at ten in the evening as genuine and fun as having a libation at eleven in the morning. An art gallery in which Thai artists will be able to display their creations shall be a fantastic highlight to this place, giving it thus a category of its own in terms of a promoter of local art. The weekly screenings of films at Chow will be another aspect to love for those who simply want to have a relaxed time watching a Hollywood classic culminating in a chill day.
Chow at large will soon be one of the most diverse establishments of the Thong Lo scenery: an east meet's west, DJ meets fine artist, Cali meets China an everybody meets everybody place, it will truly appeal to every Bangkokian in one way of the other. With parking available and easy access through public transport using the BTS Thong Lo stop, Chow will be a spotlight of marvel. If you're in Bangkok and have nothing going as you're reading these words, be sure to head to Chow to find out what attracts you to this lively and buzzing "bistroteque".
For reservations call 02 318 2274 or 083 601 0009
2802 New Petchburi Road,
Bangkapi, Huaykwang, Bangkok 10110