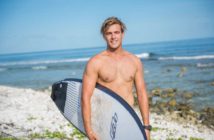 For Zach Zocher, NIYAMA Private Island's professional Surf Dude, surfing is a passion that became an obsession, and ultimately lead him to pack for paradise.
Growing up in Cape Town, he started surfing at the age of ten and soon represented his province in the South African Surfing Championships. Still a teenager, he immigrated to Australia with his parents and landed in the beautiful seaside town of Avoca.
"In Avoca I surfed every day and I loved the sense of adventure and exploration that surfing offered me," said Zach. "It is here that my passion became an obsession and my travels in search of perfect waves started."
Zach's epic surf adventures have taken him to some of the world's best surf spots from Jeffery's Bay in his home country of South Africa, to Trestles and Blacks Beach in California, to the eponymous Bells Beach in Australia and various breaks around the Mentawai Islands.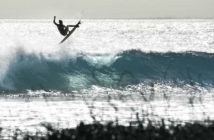 During a surf expedition in the Maldives he discovered NIYAMA. "Most of the surf spots in this area remain undiscovered, but at NIYAMA the secret is right in front of you. It's the only luxury resort sporting surf-able waves that break directly onto the island," said Zach.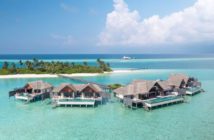 "The resort offers adjoining twin islands, Chill and Play, and just off the edge of Play Island's Surf Corner is Vodi surf point – a classic, powerful left-hand ride that breaks onto the shore. Off to the West and just five minutes away by speedboat is Kasabu surf point at Kudahuvadhoo Corner – a superb right hander with barrelling sections. Head East for ten minutes to Hocus Pocus at Maeenboodhoo Corner for another barrelling right hander."
Raving about the surf conditions, Zach continued to rave about the waves around NIYAMA and how they are relatively mellow and playful, but challenging at times and suitable for intermediate to advanced surfers, with some spots perfect for beginner coaching.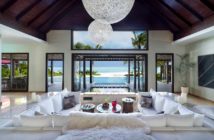 As the resort was gearing up to introduce a series of surf options and tailored services, Zach took the opportunity to offer his expertise on the spot. He then returned soon after as the head of surf operations at NIYAMA.
FLOAT, NIYAMA's water sports operator, offers an array of tailor-made surf programmes and services to suit every surfer. "From beginner coaching courses to various surf pass options that offer on-demand boat transfers to surf points located away from the resort, I am on hand to coach first timers or use video analysis to help intermediate surfers get to the next level," said Zach.
"The best thing about surfing at NIYAMA is the fact that the surf points are off the beaten track with uncrowded waves and high quality breaks," he said. Zach also confessed that, despite having surfed some of the best spots around the globe, nothing compared to arguably the ultimate luxury surf experience offered at the resort – a private seaplane at surfers' disposal to discover and surf secret spots. "The seaplane allows surfers to discover untouched waves anywhere in the ocean, and swim back to the plane for the scenic short journey back to the resort."
And this isn't a surprise if one just takes a minute to admire the setting in which a holiday maker finds himself in at NIYAMA.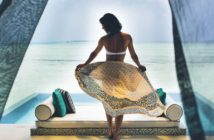 If you had ever thought of being on a dream holiday out on an almost deserted island of pristine waters, luxurious beauty and unparalleled views, you could have almost bet it would have been followed by a ringing alarm clock on a sulky Monday morning. After all, are dreams not just dreams?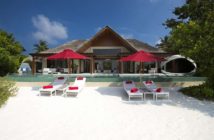 NIYAMA seems to beg to differ, as it hits the snooze button – at least while you're there – and allows you to live that dream in the most vivid of fashions. A 40 minute seaplane flight separates you from the capital, to access a location which boasts of the most intimate setting imaginable.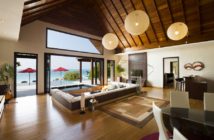 At Play, guests can show the more active side of their lifestyle, involving themselves in the more engaging and adventurous activities, which aside from surfing include jet skiing, wakeboarding, catamaran trips or fun tubing. Don't worry, you can venture under the crystalline waters too, for a day of snorkelling among hundreds of tropical fish. Dry out and head to lunch at Blu, which boasts of healthy yet delicious Mediterranean styled foods. After lunch, how about a bicycle trip across the lush vegetation or a game of pool inside a rustic game room to complete a fabulous day?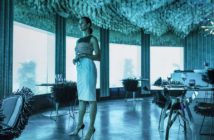 At Chill, one can enjoy virtually every kind of spa treatment. From scrumptious massage amenities and refreshing treatments, to luxurious saunas, steam baths and jacuzzis in heavenly settings, all of which would feature in any dream holiday. Top off a great chill session with some yoga, relax your senses and… why not repeat?
Before the end of a dream day, head off back to bed in your luxurious studio, and while accommodations all increase substantially in relation to number and need, they all include rain showers, moonlight dips, gourmet room-service goods, entertainment facilities and butler service.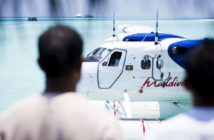 It is no wonder Zocher capitalised on his stay with words of blessing and said "I am super excited about this opportunity and I cannot wait to explore and share the secret surf spots of this stunning country with my fellow surfers."
For those who can afford the luxury, the NIYAMA Resorts are an absolute must.
NIYAMA Private Islands Maldives
+960 676 2828
reservations@niyama.com
www.niyama.com