Nestled amidst the captivating landscapes of West Java, Pullman Ciawi Vimala Hills Resort Spa & Convention offers an escape to a realm of extraordinary beauty. Despite its proximity to the bustling cities of Bogor and Puncak, this haven remains a tranquil sanctuary, a mere hour's drive from the bustling heart of Jakarta. As the first Pullman resort of its kind in Indonesia, its design embodies serenity, providing an idyllic setting for diverse experiences – be it an intimate evening meal, a rejuvenating weekend getaway, a memorable family vacation, or a team-building retreat. The resort's meticulous design ensures a seamless blend of relaxation and recreation in an environment that soothes the soul.
Unveil a world where the centerpiece is opulent villas with private pools, set amidst lush resort gardens and the undulating Indonesian landscape, offering a breathtaking backdrop. Gaze upon the majestic Mount Salak that graces the horizon, a constant presence throughout the resort. Whether within the all-day restaurant, the inviting steakhouse, the elegant bars, the versatile meeting rooms, the well-equipped fitness center, or the rejuvenating spa, the allure of Mount Salak is ever-present. Every corner of the resort, from the luxurious rooms to the exclusive villas, provides an opportunity to soak in this natural wonder.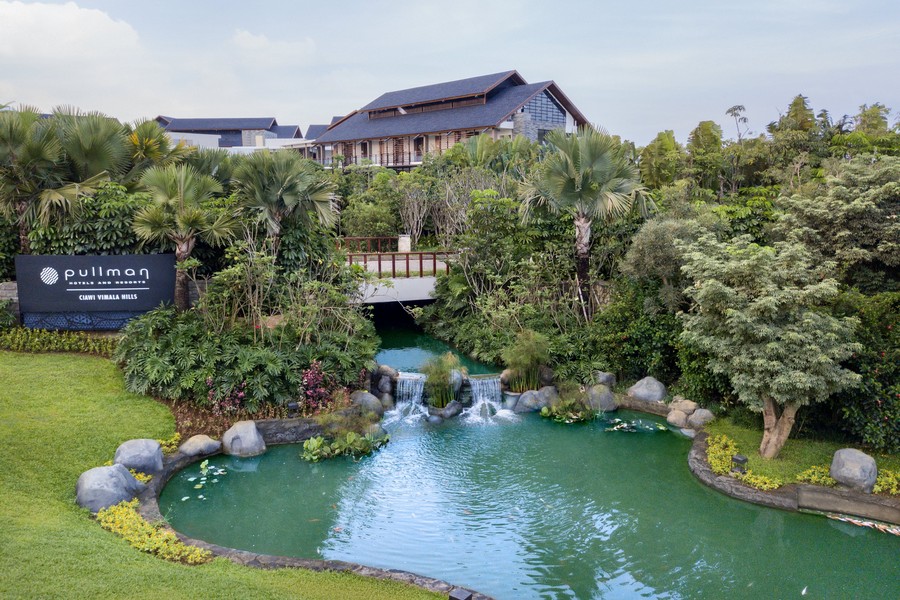 Welcome to Pullman Ciawi Vimala Hills Resort Spa & Convention: a retreat that transcends urban bustle, inviting you to embrace serenity and immerse yourself in an unparalleled luxury experience.
Rooms and Villas: Personalized Retreats
Indulge in a world where personalized services and innovative technologies seamlessly blend to create an enchanting escape. The resort boasts a collection of 208 rooms and 21 villas, each meticulously designed to offer a bespoke haven for every guest. With a dedication to restoring both body and soul, these accommodations set the stage for quality time enjoyment like no other.
Step into a realm where Indonesian artistic flair harmonizes with the iconic Pullman style. Every room, suite, and villa reflects a fusion of convenience and connectivity, ensuring exceptional comfort amidst a heavenly backdrop. Each room and suite features a spacious balcony that opens up to sweeping vistas of the verdant paddy fields, majestic mountains, and meticulously landscaped gardens.
Executives seeking a retreat that resonates with their needs will find solace in the thoughtfully designed villa studio, two- or three-bedroom villa, while families embarking on a holiday with their children discover ample space for a peaceful and rejuvenating stay. For those who value privacy and seek ample space, the array of villas with private pools and dedicated butler service beckons – each one a perfect home-away-from-home.
Nestled within the resort's highest landscape contour, the charming 415 sqm Junior Presidential Villa with a private pool is a haven of modern design. Ideal for families and friends traveling together, its three bedrooms and expansive living and dining spaces open up to a furnished lanai that spans the entire frontage. Overlooking a 15-meter adjoined heated plunge pool and a kids' swimming pool, this villa epitomizes luxury in every detail.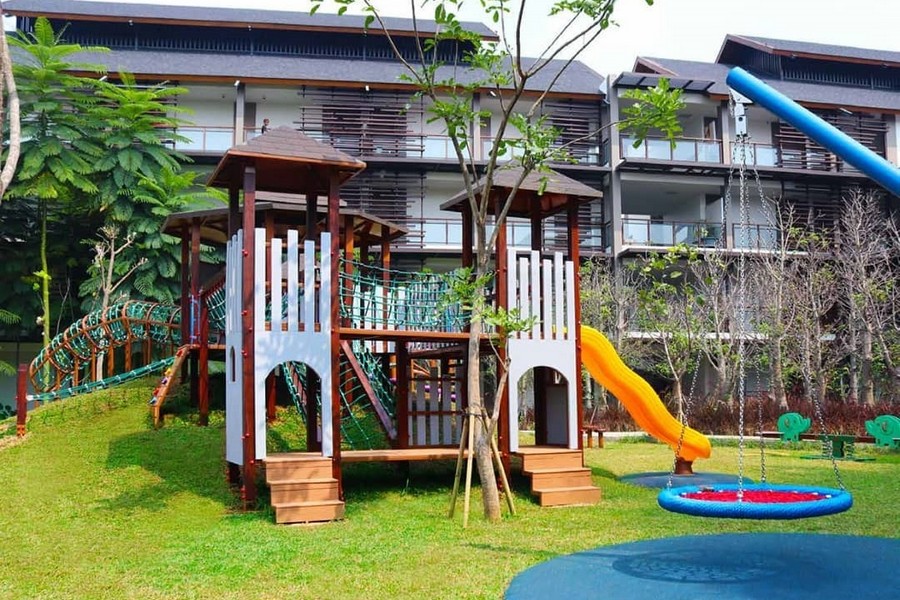 Moreover, situated at a serene corner of the resort, where ponds, gardens, and rice paddies converge, the Presidential Villa stands as a testament to bold design and vibrant aesthetics. Encompassing a sprawling 624 sqm of sheer opulence, it reigns as the largest and most luxurious accommodation for miles around.
Restaurants and Bars: Culinary Delights with a View
Embark on a culinary journey that tantalizes the senses at Pullman Ciawi Vimala Hills Resort Spa & Convention. Indulge in a diverse array of dining experiences, each crafted to create memorable moments. Delight in the vibrant ambiance of DAMAR RESTAURANT, an all-day dining haven that promises an array of flavors to satisfy every palate. For those seeking the finest cuts, Mad Cow steakhouse beckons with its convivial charm, offering a celebration of gastronomy that transcends expectations.
The inviting SALAK BAR & LOUNGE provides a casual space to unwind, where one can savor delectable bites and signature cocktails amidst a relaxing setting. As the day transitions, retreat to the PADI POOL BAR, an oasis of refreshment by the poolside. Whether it's breakfast, lunch, dinner, or the moments in between, Pullman masterfully transforms each meal into a special event, infusing every dish with innovation and culinary finesse.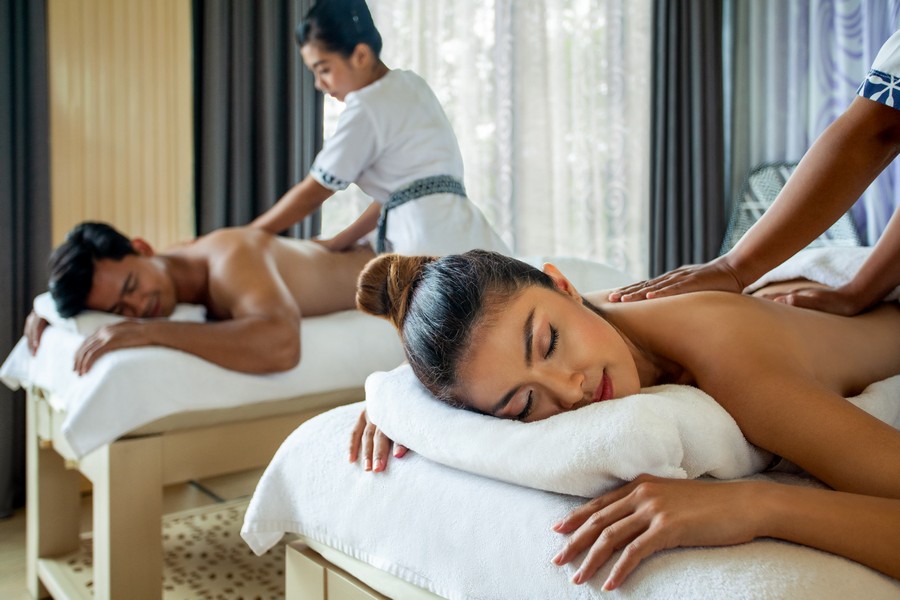 Fit and Spa: Wellness and Rejuvenation
At Pullman Ciawi Vimala Hills Resort Spa & Convention, the commitment to holistic well-being is unwavering. Understanding that fitness knows no boundaries, Pullman Fit is at your service 24/7, ensuring that your wellness journey continues seamlessly even while on vacation. Comprising a blend of classic and cutting-edge fitness options, from treadmills to stationary bikes, balance balls, and weight machines, Pullman Fit is a haven for those who prioritize maintaining their health routines.
However, Pullman believes in nurturing not just the body, but also the soul. The luxury spa presents a myriad of indulgent massages and treatments, offering a sanctuary where relaxation and rejuvenation intertwine. Here, you can transcend the boundaries of stress as expert hands knead, smooth, and caress away tension, leaving you in a state of tranquil bliss.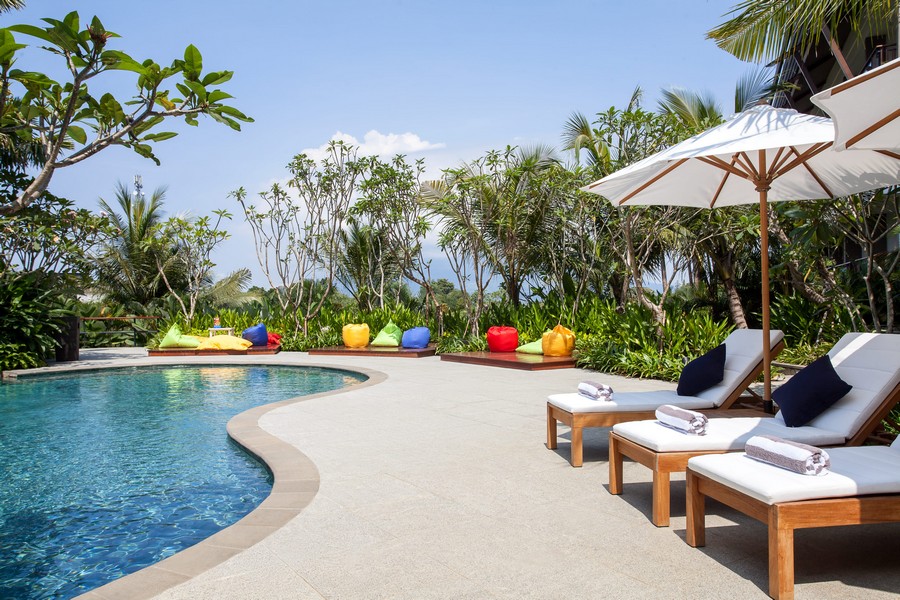 But the pursuit of well-being goes beyond the confines of a fitness center or a spa. Pullman embraces the surroundings, offering activities that promote health and harmony with nature. Jogging and cycling tracks meander through the lush gardens and picturesque rice fields that embrace the resort. Engage in al fresco yoga sessions, where the misty morning mountains serve as an inspiring backdrop, fostering a deeper connection between mind, body, and nature.
From invigorating workouts to serene spa treatments, Pullman Ciawi Vimala Hills Resort Spa & Convention creates a haven where you can embark on a journey of transformation, toning your body and soothing your soul in perfect harmony.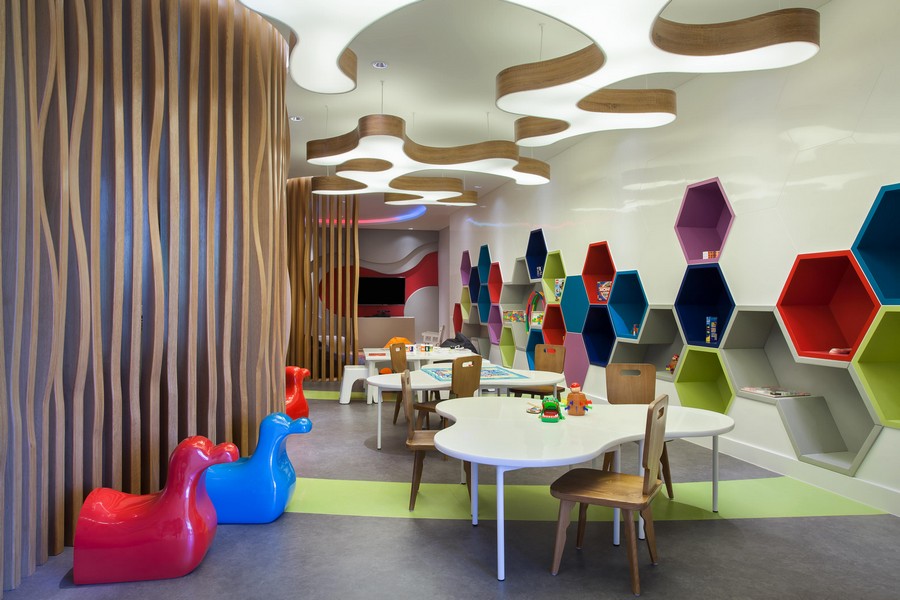 Conclusion: A Family-Friendly Oasis of Luxury
As the sun sets behind the majestic mountains and the serene landscape of Pullman Ciawi Vimala Hills Resort Spa & Convention comes to life, it becomes evident that this haven is more than just a destination; it's an experience. With its exceptional offerings that span from personalized retreats and culinary delights to fitness pursuits and soul-soothing spa treatments, the resort presents a symphony of luxury experiences designed to captivate every guest.
For families seeking the perfect escape, Pullman Ciawi stands as an unrivaled choice. The resort's commitment to catering to families with children is unwavering, ensuring that young guests have an enchanting stay filled with joy and laughter. Not only for kids, but the resort also provides teens and adults with a host of activities, such as a dedicated tram to explore Vimala Hills compound, deer feeding, a stop at the picturesque flower hills, soft trekking adventures, and even a dedicated Teens-only space, ensuring that everyone can create unforgettable memories during their stay. It's no wonder that the resort was honored with the prestigious title of Best Luxury Family Resort in Indonesia by Luxury Lifestyle Awards– a recognition that highlights its dedication to creating unforgettable memories for families.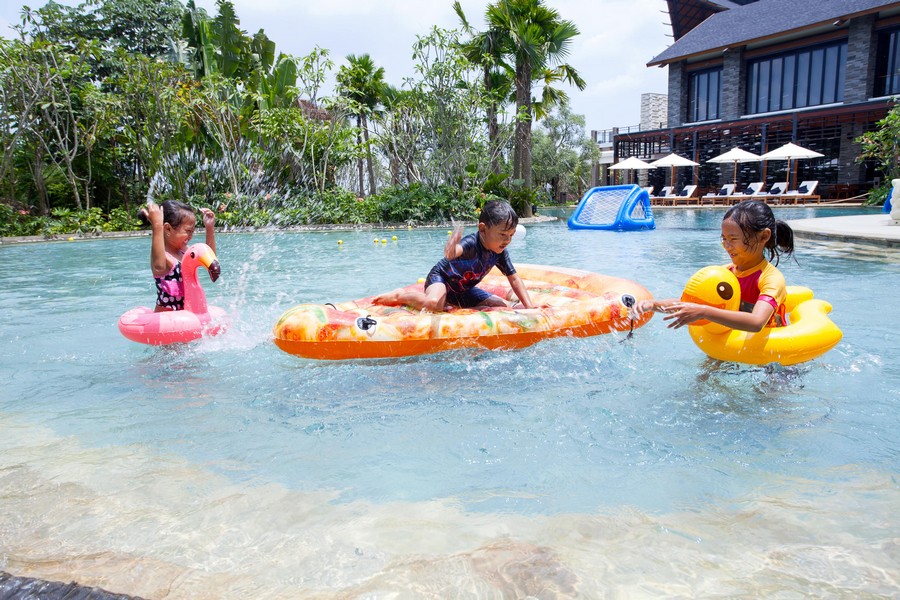 Welcome to a realm where personalized luxury intertwines with lush landscapes, creating an atmosphere where relaxation and rejuvenation flourish. Whether you're seeking a tranquil retreat, an exciting family adventure, or a luxurious getaway, Pullman Ciawi Vimala Hills Resort Spa & Convention promises an unforgettable journey into the heart of opulence and serenity. Ready to experience unparalleled luxury? Book your getaway at Pullman Ciawi Vimala Hills Resort Spa & Convention today at https://pullman-ciawi-vimalahills.com/