Sanctuary Lakes is being developed and built by the successful international company, Sanctuary Lakes Global Group, a company who have built home projects with great success in Australasia, China, Malaysia and the United States. In Australia alone they have built over 5,000 homes, recreational and club house, a Greg Norman designed 18-hole golf course and 60 hectare lakes on over 1,000 acre of resort development.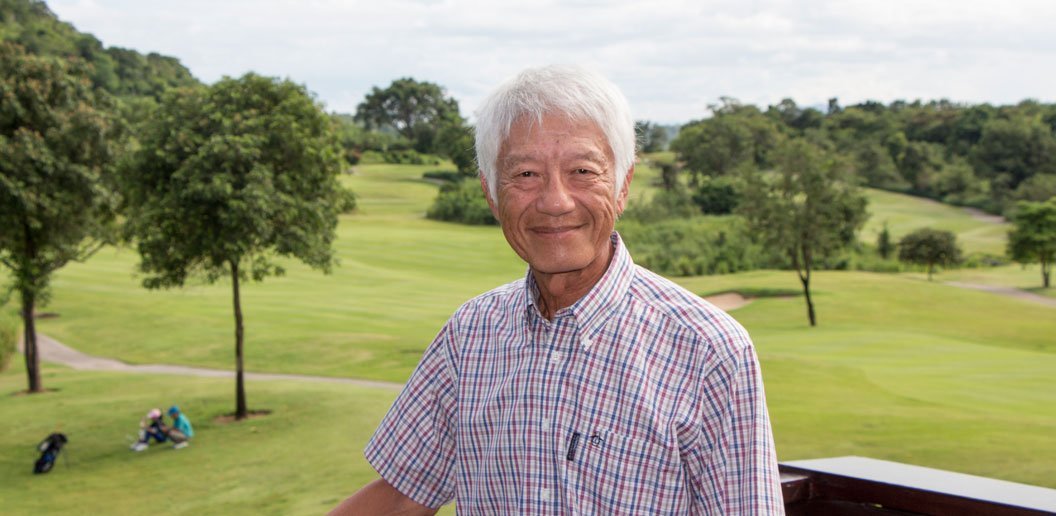 Michael Tan, the Chairman and founder of Sanctuary Lakes Global Group, has built tens of thousands of homes in his 40 years career worth over 1.5 billion USD's. Michael decided to venture his first Thailand project in Hua Hin where the company is constructing 57 homes with most surrounding beautiful lakes or with a lake view. The development land is on 40 rai with an additional 16-rai of spectacular and scenic natural lake which are the cornerstone of the development. Home owners can enjoy walking around the lakes on the 1.4 km of strolling landscaped pathways. A further benefit is its location, just a few kilometers from the highly regarded Banyan Golf Club.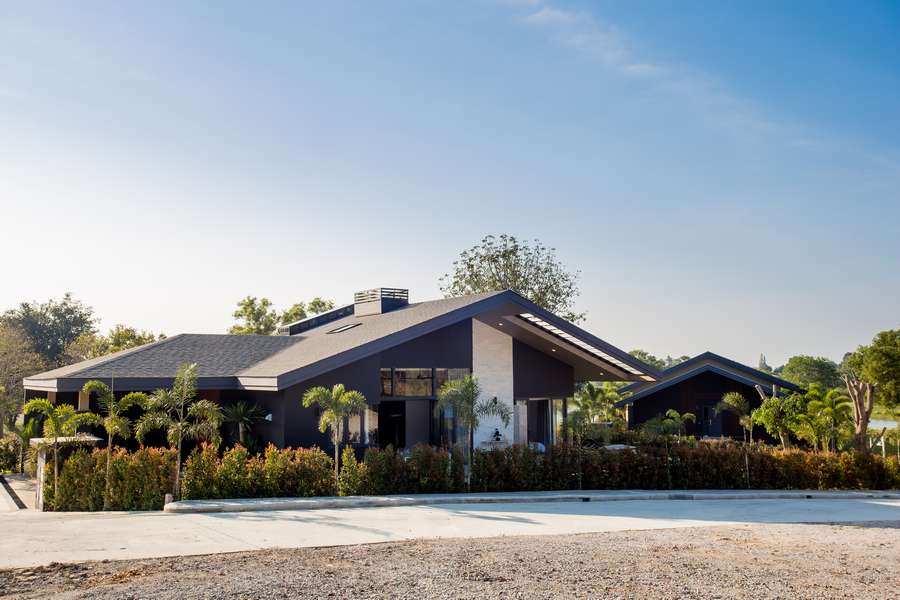 Another area where Sanctuary Lakes is interesting is in the look and feel of their homes. The majority of Hua Hin developers build houses in an "L" shape. Sanctuary Lakes has broken that mold and have come out with truly unique home designs which include skylights, chimney turbine and green atrium, something rarely seen in a Hua Hin home.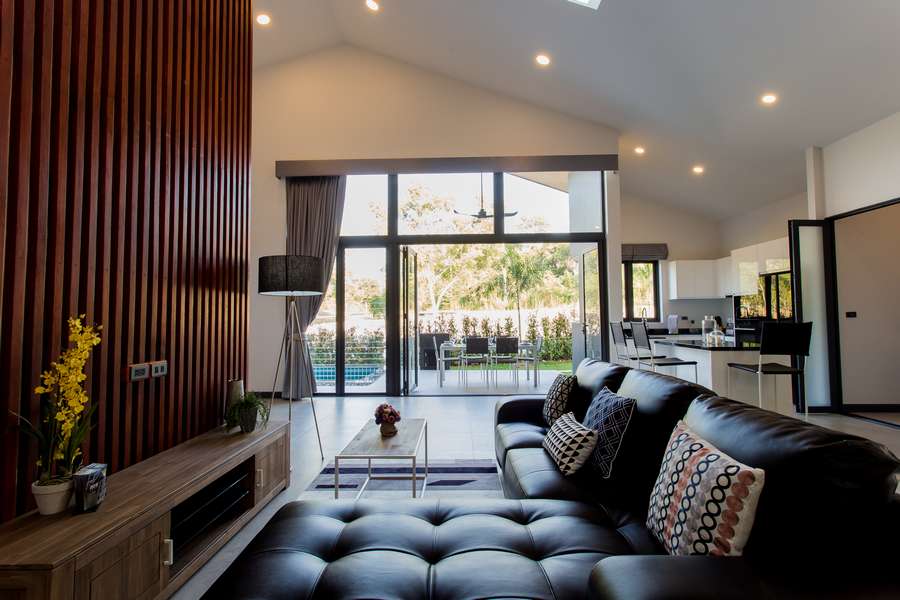 Sanctuary Lakes offers 3 home designs, all with plenty of skylights to make the homes naturally bright.
Recently they completed their latest showhome which is called "The Hummingbird". The Hummingbird is 2 bedroom home with a convertible room which can be converted into 3rd bedroom if need be. It has 3 bathrooms, an entry foyer, large kitchen, an atrium and a large outdoor patio area encompassing the swimming pool. Internal there is 136 sq.m of living space and exterior there is 126 sq.m for a total living area of 262 sq.m all on a land plot of 500 sq.m and the home is priced very well at 9.5 million baht.
"The Kingfisher" is a 4 bedroom, 4 bathroom home offering approximately 383 square meters of living space. It features an entrance foyer leading into large open plan kitchen and living area with lake view.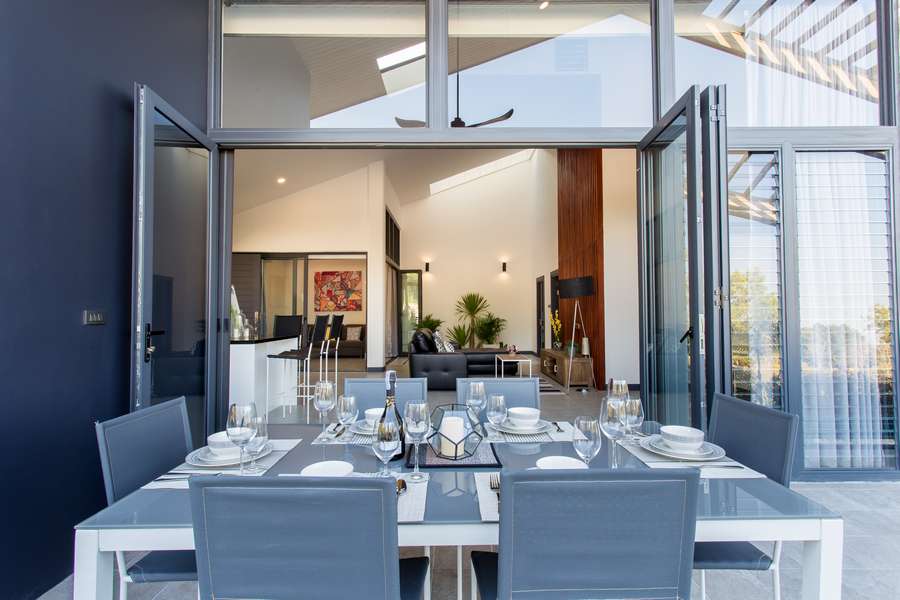 Making the most of Hua Hin's wonderful climate, the Kingfisher enjoys a large outdoor dining area.
"The Sand Piper" is also a 4 bedroom, 4 bathroom home with approximately 300 square meters of living space. From the car porch you enter into a spacious courtyard from which you can then access all living areas. The master bedroom boast walk-in closets and a large outdoor covered patio area is also part of this home design.
The price range of homes at Sanctuary Lakes is from 9.5 million THB to 27.5 million THB giving them ability to offer a home to meet most home buyer's budgets. Not content to stop there though, an additional interesting item with Sanctuary Lakes is that they are offering, for a limited time, a BONUS Honda Civic when you purchase a home from them. The Honda Civic has an approximate value of 1,000,000 THB.
Sanctuary Lakes is ideally located, it is only 15 minutes from BluPort and Market Village, the 2 biggest shopping centers of Hua Hin. The world-renowned Bangkok Hospital is located just next to these 2 shopping malls. Sanctuary Lakes is second to none, it is in Harmony with Nature. Each home will have natural lighting and ventilation, the home owners can call it "My home…My Joy".
Sanctuary Lakes is located off of Soi 112 on the road that takes you to the Banyan Golf Club. Once you are on the Banyan Road you can follow the signs to Sanctuary Lakes.
Sanctuary Lakes
298 Moo 9. Thap Tai. Hua Hin
email: enquiries@slgg.my
Lakeside Gallery
(Sales/Admin): +66 (0) 32-900-658
(Mobile): +66 (0) 636-024-200