#1 Beach Club
In Koh Samui it's Nikki Beach, In Pattaya it's Alexa Beach and in Phuket Kudo's is where you want to be seen. When in Hua Hin, Sundance Day Club takes the top spot as the best beach club in town. It is also the newest and the closest when traveling down from Bangkok.
Delivering guests all the trappings expected of a glamorous beach lifestyle, Sundance is the perfect destination to Sip, Dip, and Dine, complete with signature cocktails, a swim-up pool bar, European fusion dishes, canapés, tapas, a professional grill, and more.
Enjoy a European fusion menu at their open kitchen bar, complete with a KOPA charcoal oven that gives an unmistakable charcoal flavor for each dish. Complement your seafood or grilled dish with selections from the cocktail bar or wine list.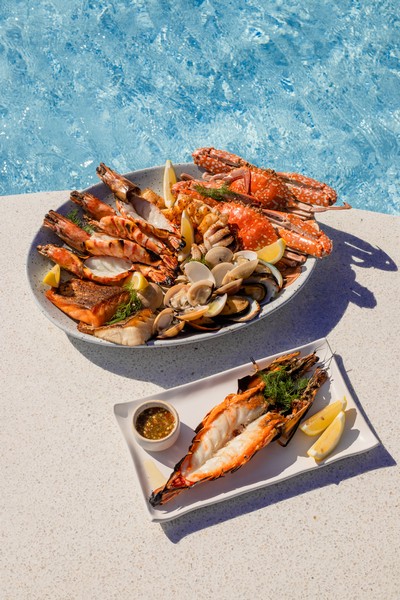 Order your favorite taco, burger, or fish & chips by the pool and enjoy sumptuous European fusion dining, complete with a sea breeze at their open kitchen grill bar. If you're in the mood for Thai, their restaurant Sunrise offers twists on authentic Thai seafood with locally sourced ingredients to ensure the finest quality and flavors.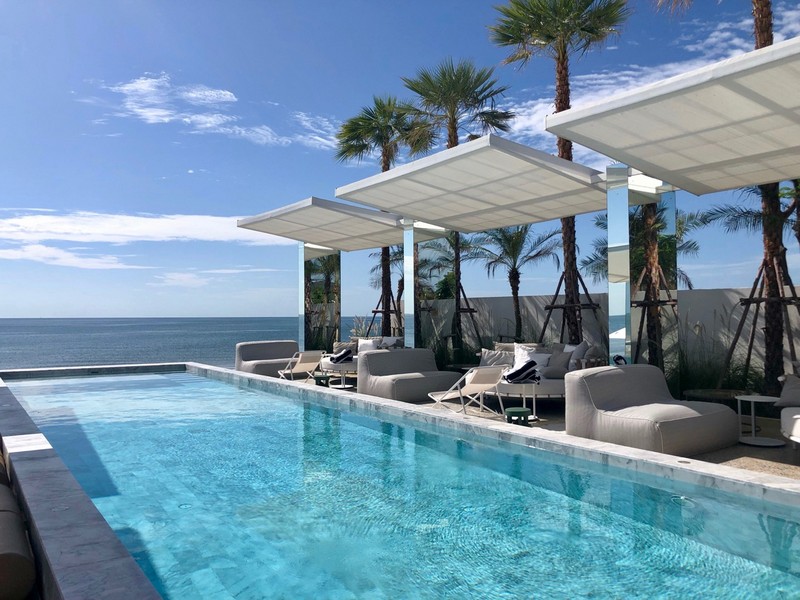 Sundance Dayclub also offers a VIP zone, an elevated area overlooking the ocean and host to three cabanas, a marble pool, an indoor bar with AC, private showers, and private bathrooms all brought together just for you!
When you decide your having too much fun to leave, not to worry. Sundance offers comfortable guest rooms ranging in size from 28 to 70 square meters. They also have a glass enclosed lounge and tearoom.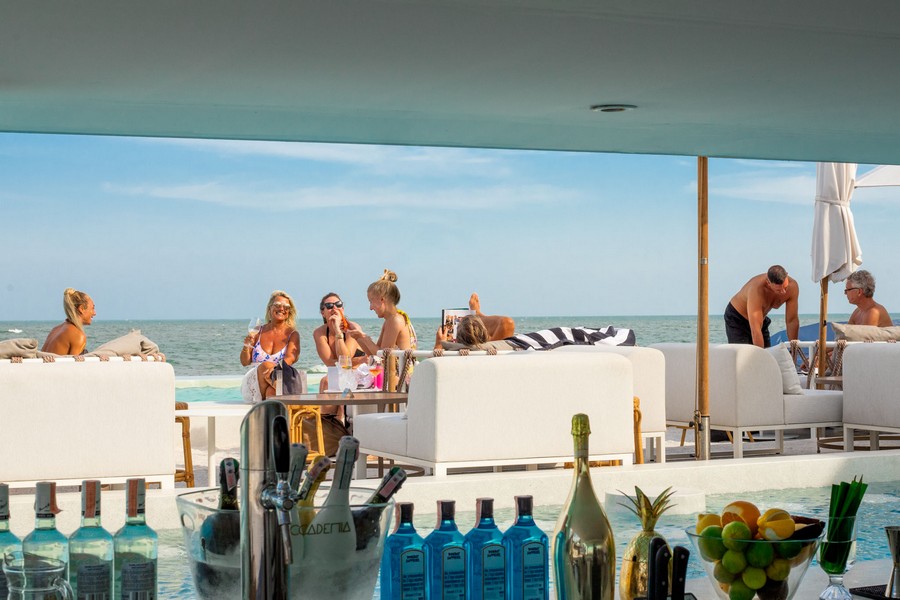 With its panoramic beachfront location, Sundance Dayclub is the best place in Hua Hin to soak up the sun, enjoy tasty bites, tastier drinks, and some of the funkiest tunes on the royal coast.
SUNDANCE DAYCLUB
www.sundanceth.com
FB: www.facebook.com/sundancedayclub
IG: www.instagram.com/sundancedayclub
LINE: @sundancedayclub or www.in.ee/5mNM7Cp
TEL : 092 950 9699
EMAIL : info@sundanceth.com
ADDRESS : 13/14 Soi Moo Ban Both Fai, Hua Hin