It is often referred to as the black cat of wine with sales volume far below the other categories but indulging in a glass of sweet wine can be a delightful experience for your palate, with complex flavors and aromas to explore. In this article, we'll explore some of the different types of sweet wines and the methods used to create them, with a particular focus on two exceptional styles: Botrytis-affected wines and Vin Santo.
Diverse Sweet Wine Varieties:
Late Harvest Wines: These wines are made from grapes left on the vine longer than usual, allowing them to accumulate higher sugar content. Varietals like Riesling and Gewürztraminer are known for their late harvest versions. The extended ripening process imparts a luscious sweetness to the final wine.
Ice Wine: Ice wines are produced from grapes that have frozen on the vine. As the water in the grapes freezes, the sugar concentration in the remaining juice intensifies. Commonly associated with Canada and Germany, ice wines are a true delicacy, offering a harmonious balance of sweetness and acidity.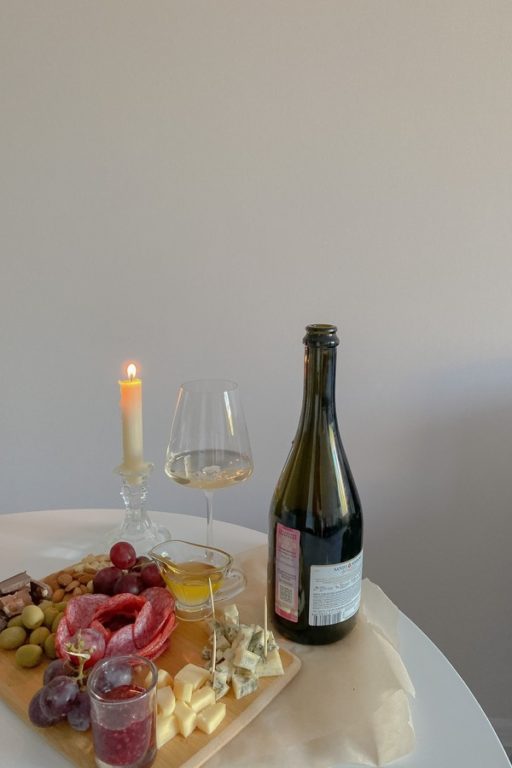 Exploring Botrytis-Affected Wines:
Noble Rot or Botrytis-Affected Wines: Botrytis cinerea, a fungus known as "noble rot," affects grapes by perforating their skins, allowing water to evaporate and sugars to concentrate. This results in unique sweet wines with complex flavors. Sauternes from Bordeaux and Tokaji from Hungary are prime examples of wines produced using this method. The most expensive Sauternes, such as Château d'Yquem, have achieved astonishing prices at wine auctions, making them some of the most expensive wines ever sold.
Botrytis-affected wines represent a pinnacle of sweet wine production. The process is meticulous, as the grapes must be selectively hand-picked, often grape by grape, to ensure only those grapes with the perfect level of botrytis are used. The result is a wine that showcases a rich palette of flavors, including honey, apricot, and a touch of botrytis-spice.
One of the most celebrated botrytis-affected wines is Sauternes. The region is home to prestigious vineyards like Château d'Yquem, where meticulous harvesting and fermentation create a luxurious, intensely sweet wine. Sauternes pairs beautifully with foie gras, blue cheese, or desserts like crème brûlée. The key to savoring Sauternes is to serve it slightly chilled, allowing the aromas and flavors to evolve in the glass. In Hua Hin you can find the Domaine Wachau Beerenauslese Terrassen or the Mouton Cadet Sauternes at our showroom as examples or Botrytis-affected wines.
The Elegance of Vin Santo:
Vin Santo, which means "holy wine" in Italian, is a unique and delectable sweet wine hailing from the picturesque vineyards of Tuscany. The grapes, typically Malvasia and Trebbiano, are left to dry on straw mats, a process known as appassimento, before being pressed and fermented. This method concentrates the sugars and imparts a distinct character to the wine.
Vin Santo's flavor profile often includes notes of dried fruits, nuts, and caramel, along with a pleasing acidity that balances its sweetness. It's a wine deeply rooted in Italian culture, often served at religious ceremonies and special occasions. To enjoy Vin Santo at its finest, pair it with cantuccini at the Pasticceria Rafael in Takiab, for a true Tuscan experience. The biscotti are traditionally dipped into the wine, enhancing the harmony of flavors.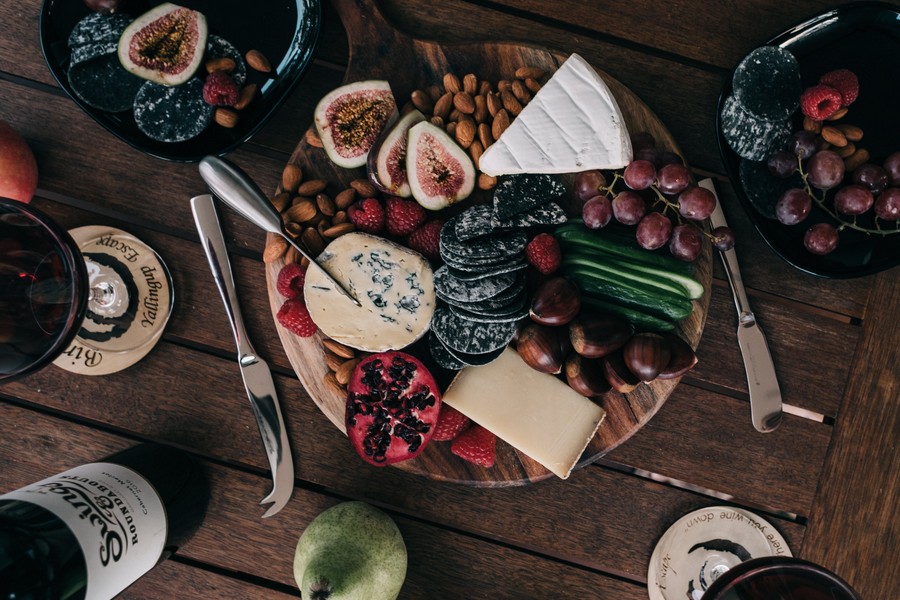 Pairing and Serving Sweet Wines:
Pairing sweet wines with food is an art in itself. These wines can complement a wide range of dishes, from rich and savory to sweet desserts. Here are some pairing suggestions:
Cheese and Charcuterie: Sweet wines like Sauternes or late harvest Rieslings go wonderfully with a cheese platter. The sweetness contrasts with the saltiness of cheeses and the richness of cured meats.
Desserts: Pairing sweet wines with desserts is a classic choice. Try Moscato d'Asti with a fruit tart, or a dark chocolate dessert with a Tawny Port for a harmonious combination.
Spicy Cuisine: Spicy dishes, such as Thai or Indian, can be balanced with a sweet wine's sweetness. A Gewürztraminer with its exotic fruit and spice notes is a great choice.
When it comes to serving sweet wines, temperature is crucial. Most sweet wines are best enjoyed chilled, but not too cold, as extreme cold can mute their flavors. A temperature range of 45-55°F (7-13°C) is usually ideal for sweet wines. Allow them to breathe in the glass, swirling gently to release their intricate bouquet.
Sweet wines offer a world of complexity and charm, with botrytis-affected wines and Vin Santo standing out as exquisite examples. Each variety has its own unique production method, flavors, and characteristics. Pairing these wines with the right dishes can elevate your dining experience to a whole new level, and serving them at the appropriate temperature allows their intricate flavors to shine